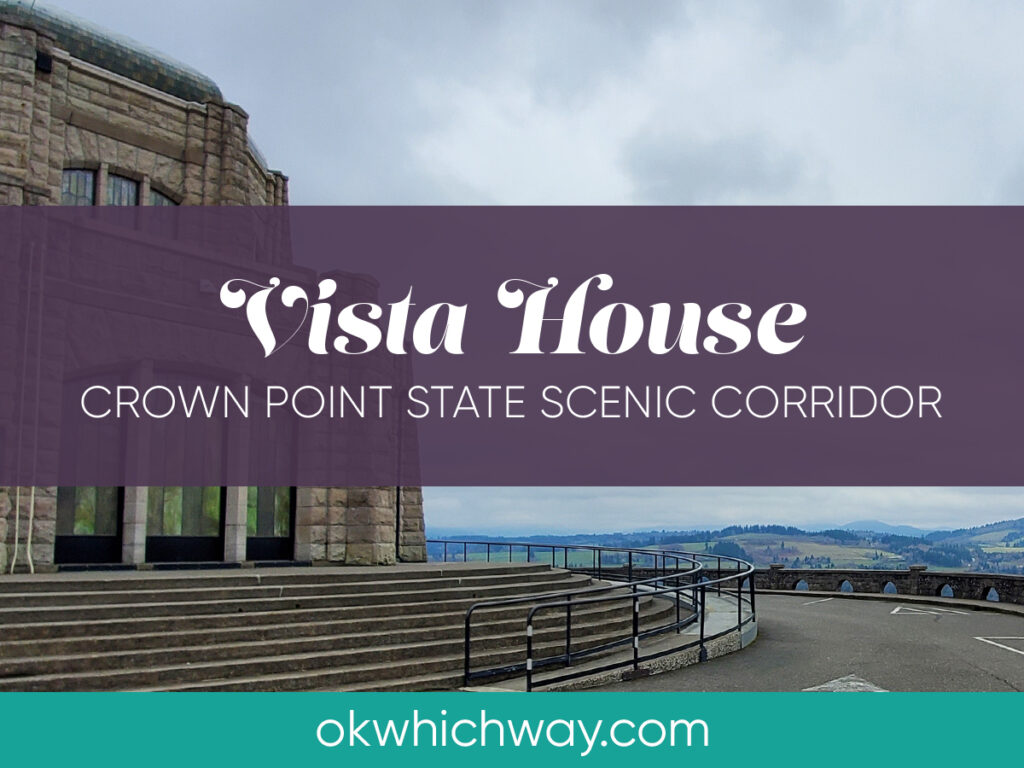 Vista House at Crown Point
The Vista House is a well known landmark in the Columbia River Gorge. It sits atop Crown Point about 700 feet above the river. It is beautiful to see as you're traveling on I-84, but it is even more glorious when you see it up close.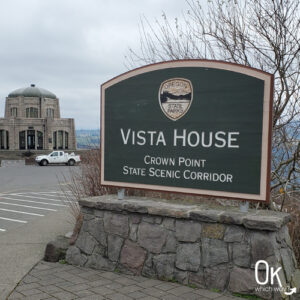 Ok Which Way is a participant in the Amazon Services LLC Associates Program. Our posts may contain advertisements or affiliate links, which means we will make a small commission if you buy any products that have been linked to on this blog.
Know Before You Go
Location: About 30 minutes east of downtown Portland, along the Historic Columbia River Highway
Parking Hours: 6am – 9pm
Building & Gift Shop Hours: Hours vary. Check the Vista House website for updated info
Lodging: None
Restrooms: Yes
Entrance Fee: None
FUN FACT: Crown Point was the site of the dedication of the Columbia River Highway in 1916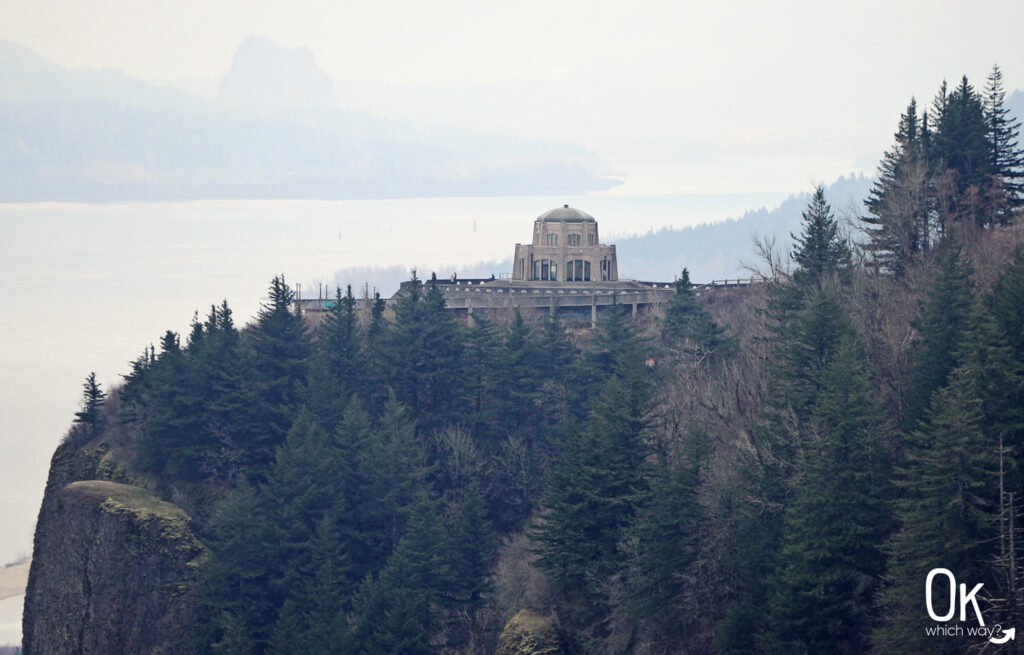 Visiting Crown Point
The Historic Columbia River Highway section of US Highway 30 loops right on around Vista House, so you can't miss it. Going inside the building can be tricky, though, due to the varying open hours. But, the parking area is open from 6am-9pm. The view of the gorge and outside of the building are definitely worth checking out, even if you can't go inside Vista House.
It's important to note that it does get quite windy on Crown Point.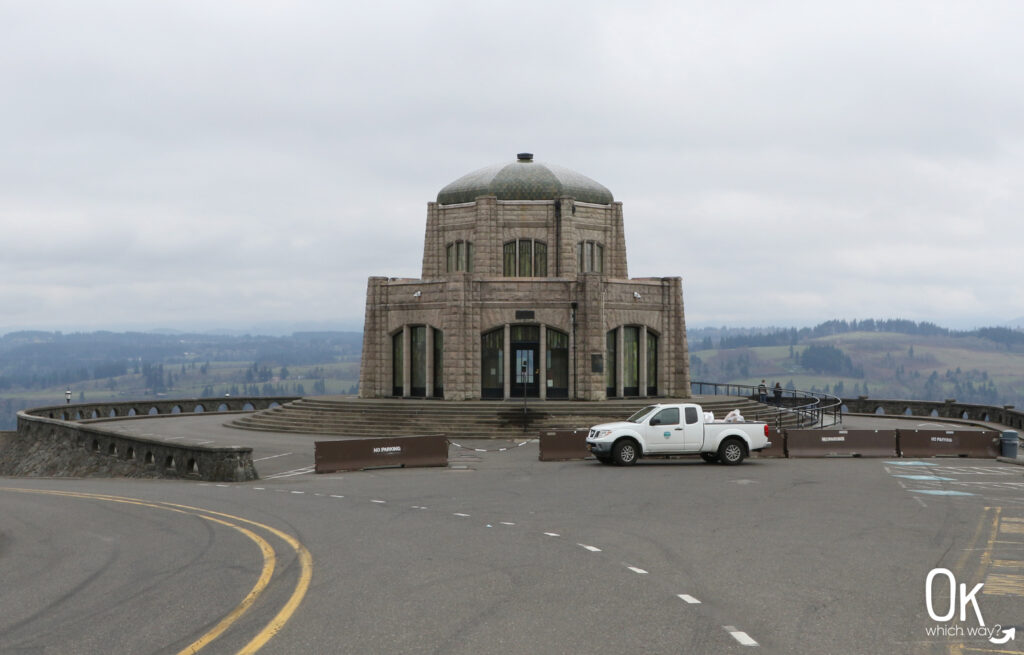 The Architecture
Designed in an Art Nouveau style, Vista House appears to be one of a kind with its octagon shape, marble interior, and stained glass windows. The unique design is part of the grandeur.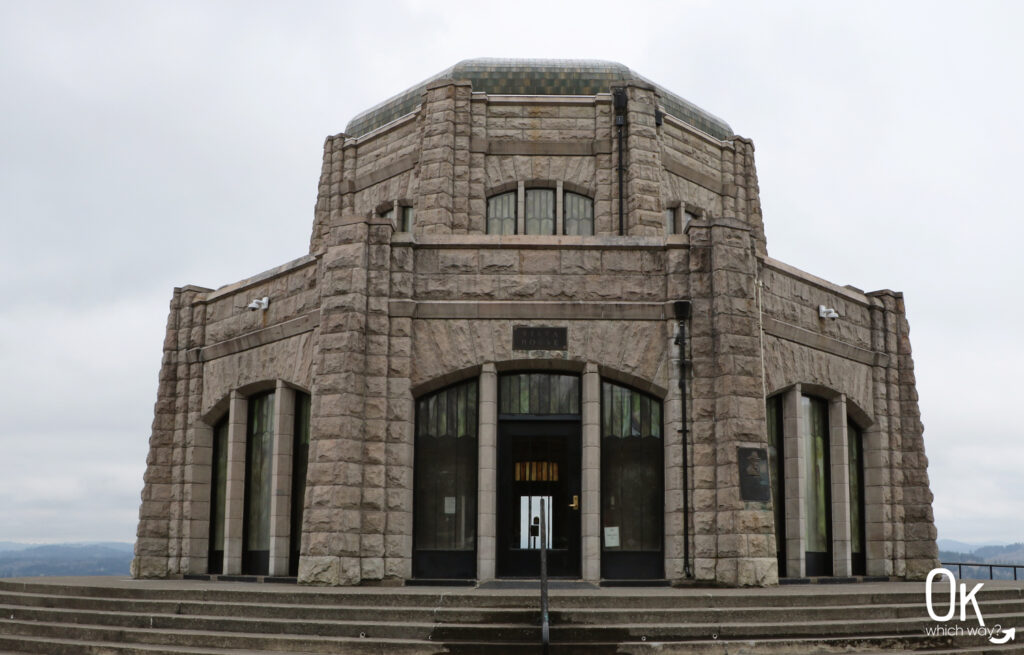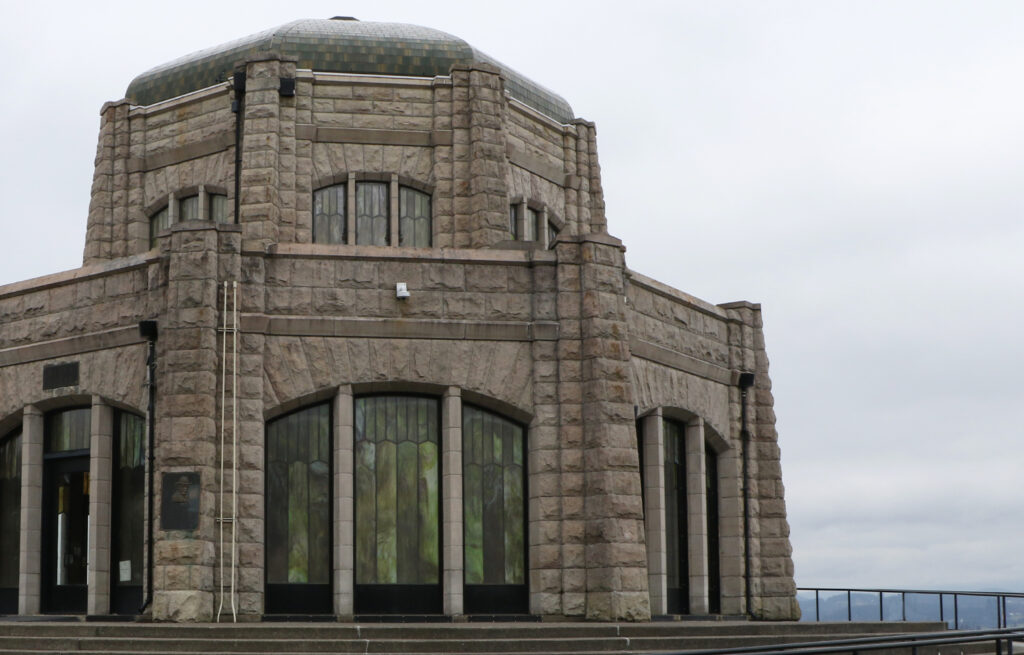 View of The Gorge
Visitors can walk all the way around Vista House to see up and down the gorge. The natural beauty of the canyon truly is impressive. The site is a national natural landmark. It is also a popular place for photographers during the rare occasions when the aurora borealis are visible.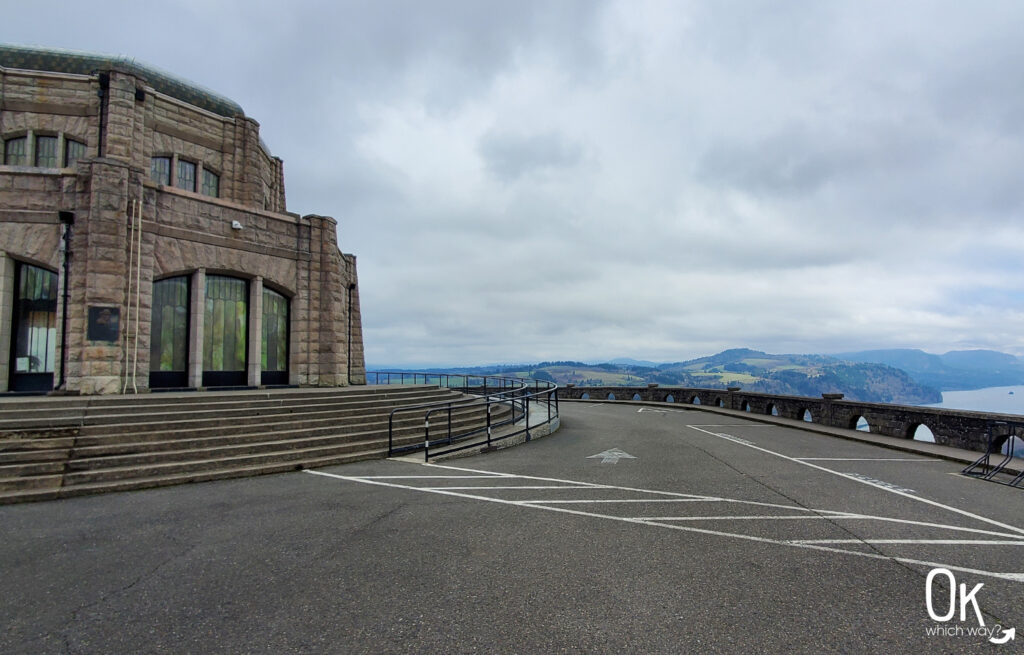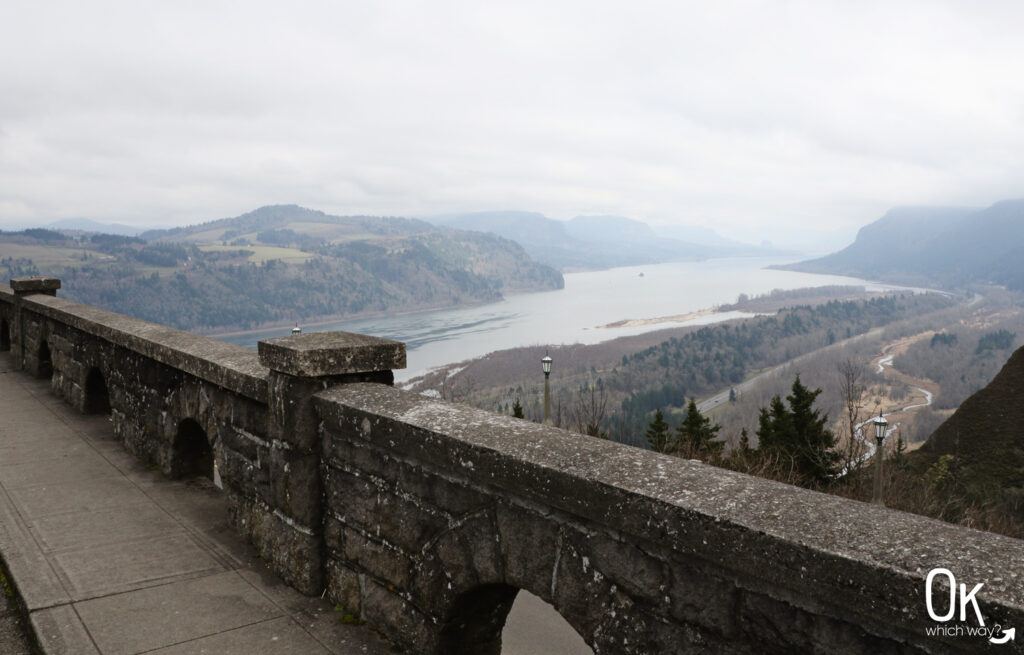 Be sure to check out Vista House and the view when you're making your way through the gorge or stopping at one of the plethora of waterfalls nearby.
Gorgeous Relay
Years ago, I took part in the GORGEous Relay. It was a great day of hanging out in the gorge with my friends. We each had to run/jog/walk 2 legs. One of my legs included running from Bridal Veil Falls to the Vista House. Wowza, the elevation gain was a doozy!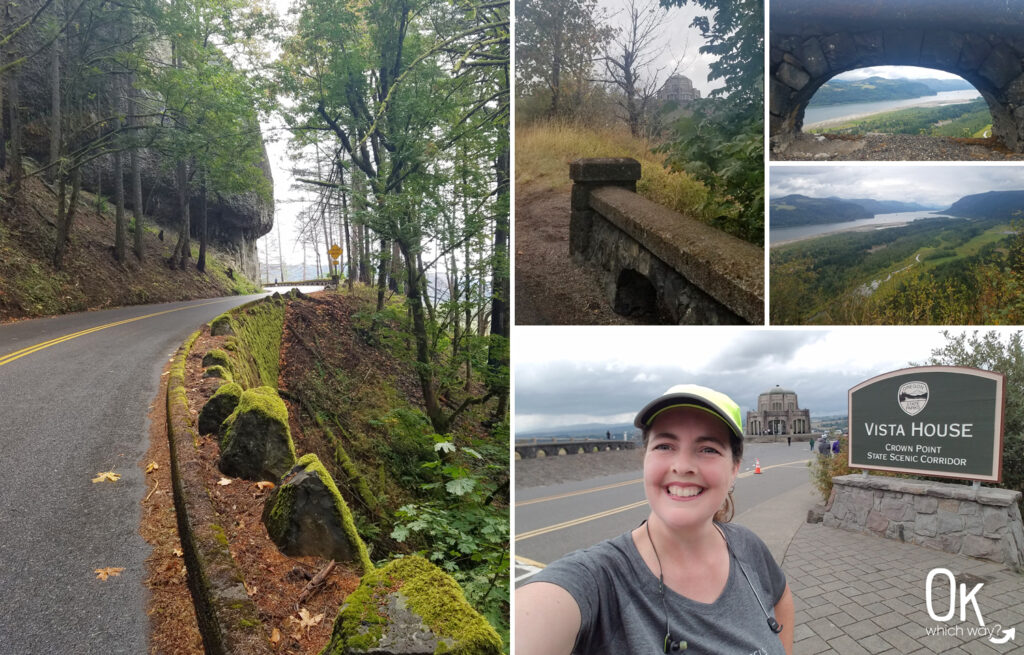 LEAVE NO TRACE
Historic Columbia River Highway
The Historic Columbia River Highway runs from Troutdale to The Dalles. It is the oldest scenic highway in the US and has the designation of being an All American Road.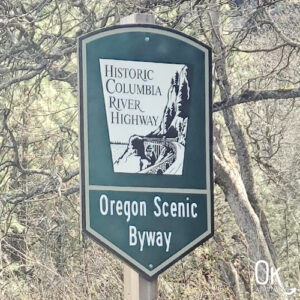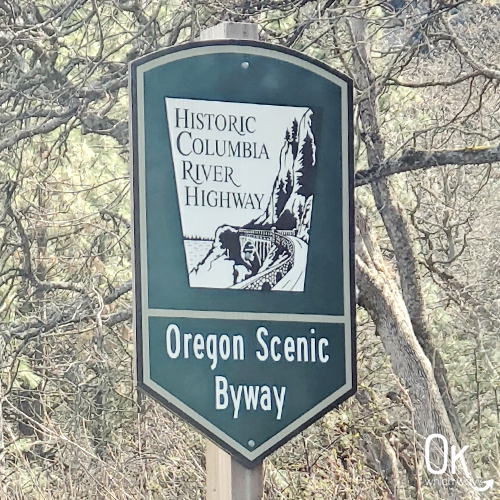 Thinking About Visiting the Vista House?
Pin This to Help Plan Your Trip ⬇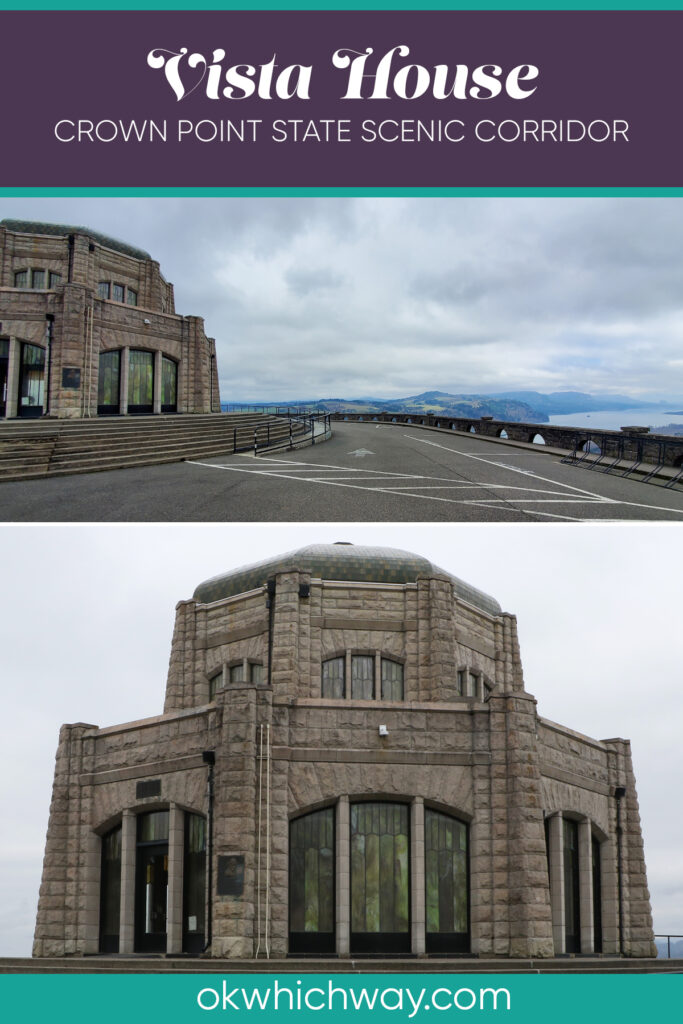 Places to Visit Near the Vista House