Rowena Crest Overlook in Oregon
Rowena Crest is a spectacular place to get a panoramic view of the canyon we know as the Columbia River Gorge. On your way to the top, enjoy the engineering marvels of the historic highway. It is scenic and beautiful – and windy.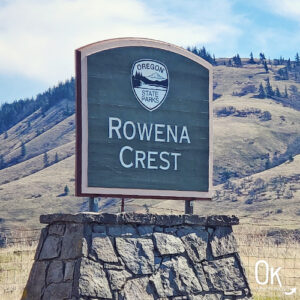 Ok Which Way is a participant in the Amazon Services LLC Associates Program. Our posts may contain advertisements or affiliate links, which means we will make a small commission if you buy any products that have been linked to on this blog.
Know Before You Go
Location: On Highway 30, between Hood River and The Dalles
Getting There: The Rowena Crest viewpoint sits along the eastern section of the Historic Columbia River Highway. From I-84, take either the Mosier exit if heading east or take the Rowena exit if driving west onto Highway 30.
Lodging & Food: None
Restrooms: None
Entrance Fee: None
The Viewpoint
The viewpoint is just that – an observation point to view the incredible Columbia River Gorge with the additional bonus of seeing the 100+ year old road that got you there. This vantage point of the Rowena Loops is one of the most photographed in Oregon.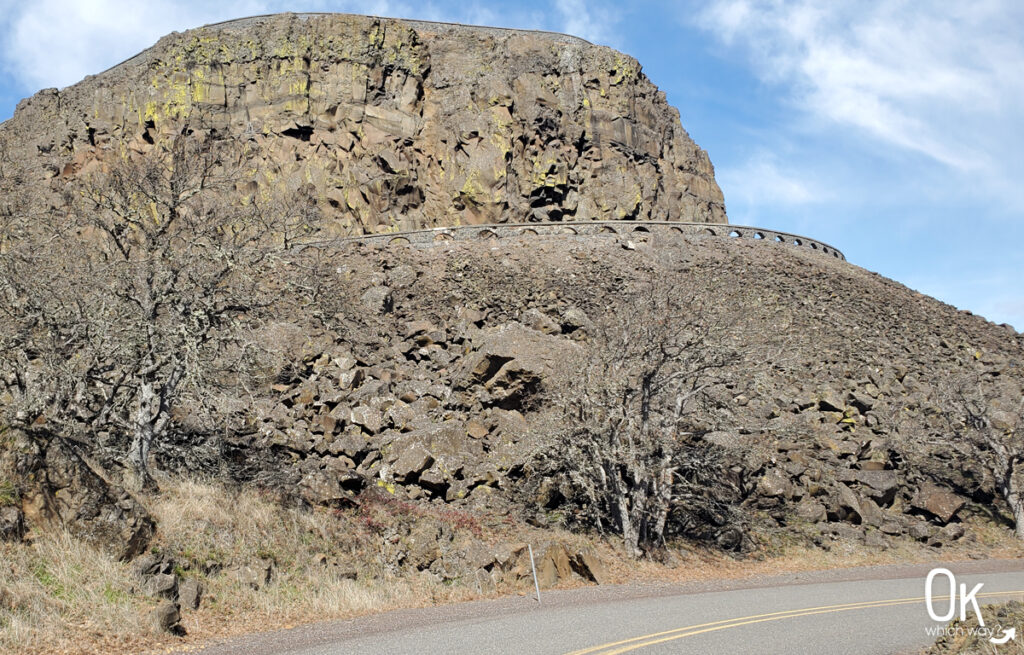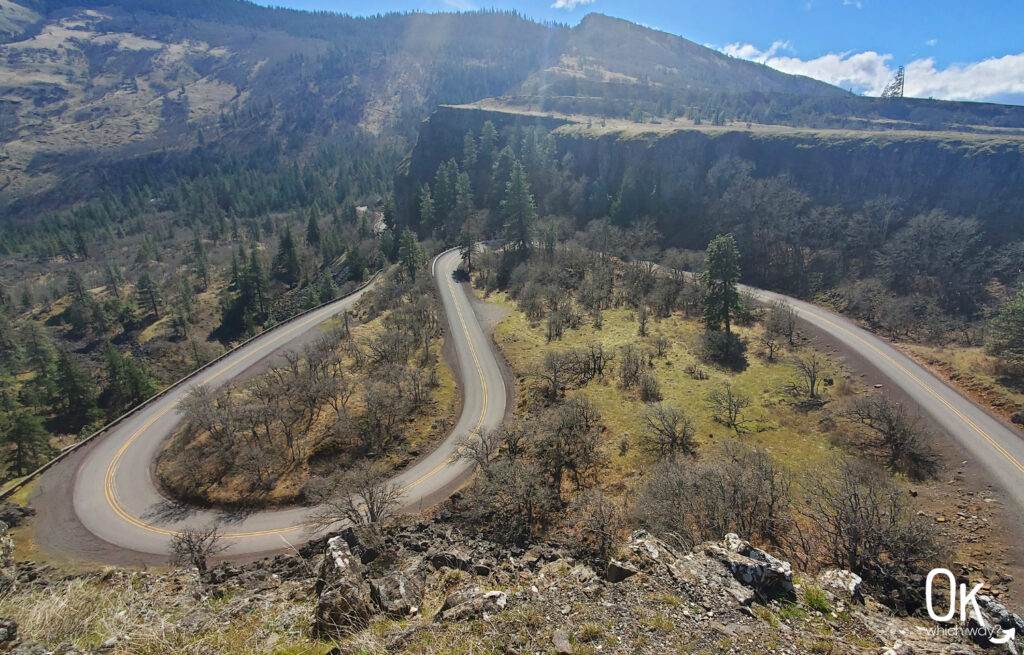 FUN FACT: The Gorge was largely formed during the Missoula Floods, when an ice dam in present day Idaho burst causing extensive flooding all the way to the Pacific Ocean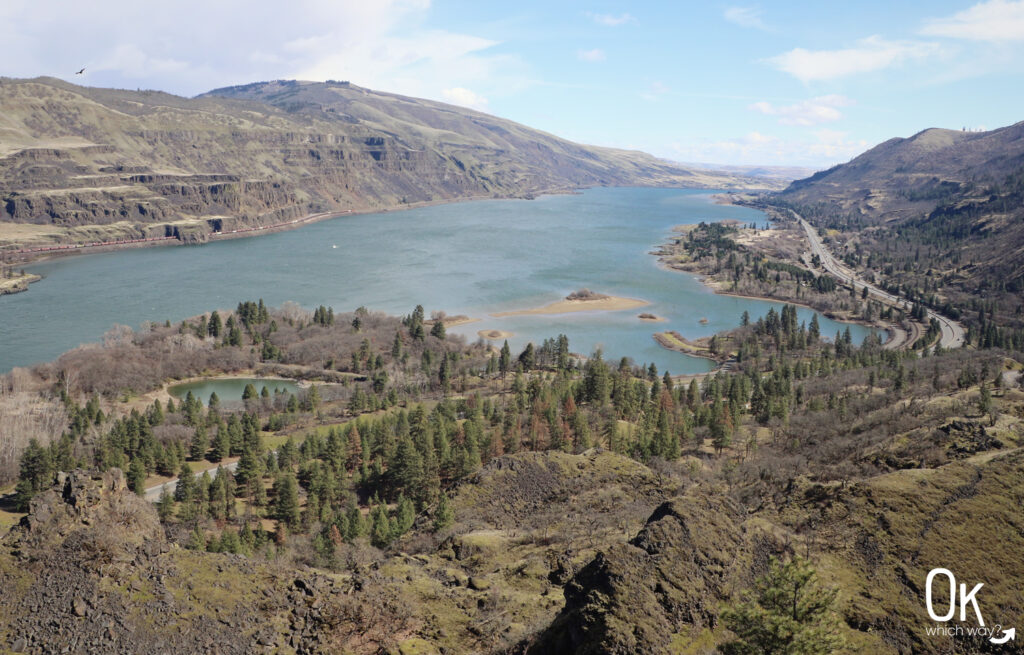 No matter how old I get, there's always a sense of excitement when a train goes by. Train tracks through the gorge follow the river on both the Oregon and Washington sides.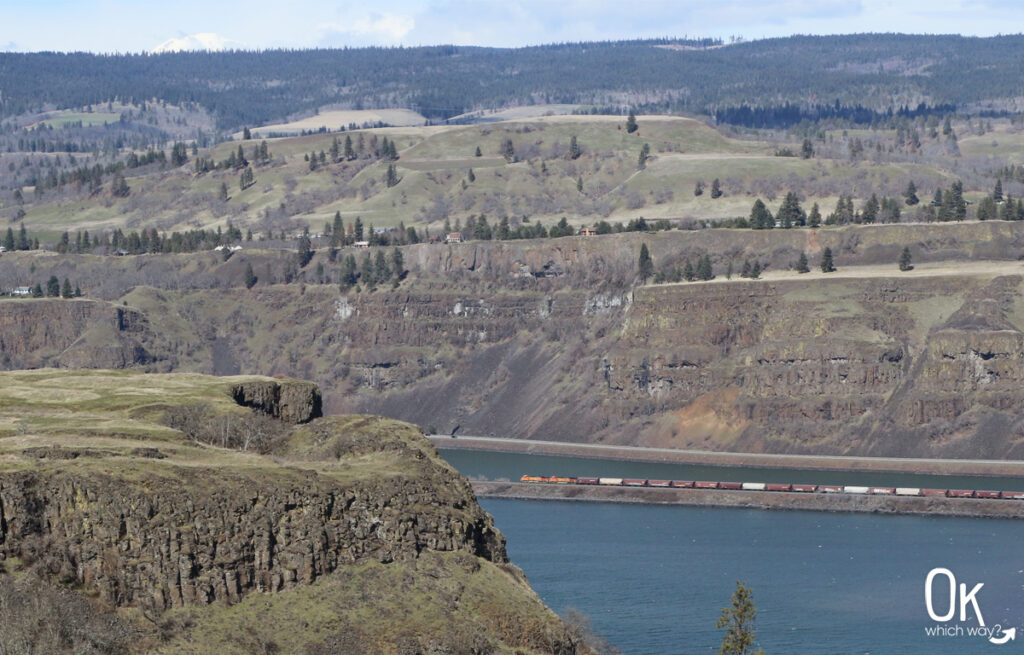 Rowena Crest is perfect if you only have time for a quick stop. It's also great if you want to make a day of it and hike or spend some time on the river.
Hiking Trails
Rowena Crest is the trailhead for two hikes within Tom McCall Nature Preserve:
Tom McCall Point Trail: About 4 miles out and back. Moderate difficulty. Open March-October.
Rowena Plateau Trail: 2.6 miles out and back. Easy hike.
Mayer State Park
The Rowena Crest Overlook is part of Mayer State Park. The park is popular spot on the river for windsurfing and kite boarding. It is also a launch site for paddle boarding and kayaking.
LEAVE NO TRACE
Historic Columbia River Highway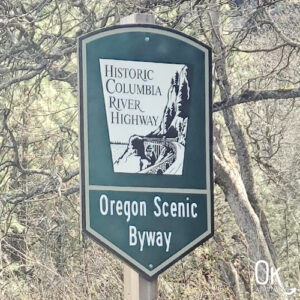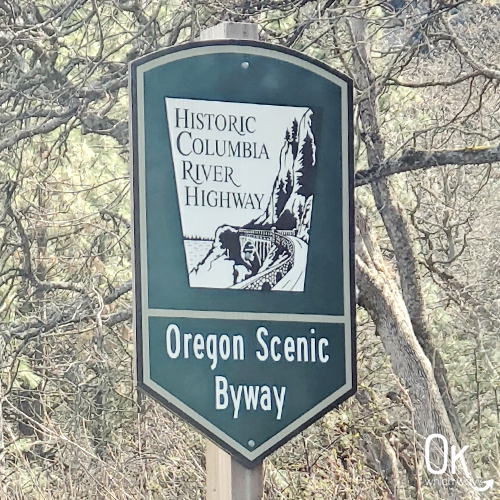 Known as the King of Roads, the first section of this 70 mile historic highway opened in 1915. It was designed to blend in with the natural beauty of the area and is a designated National Historic Civil Engineering Landmark. This Scenic Byway is also an All American Road and National Historic Landmark.
Thinking About Visiting Rowena Crest Overlook?
Pin This to Help Plan Your Trip ⬇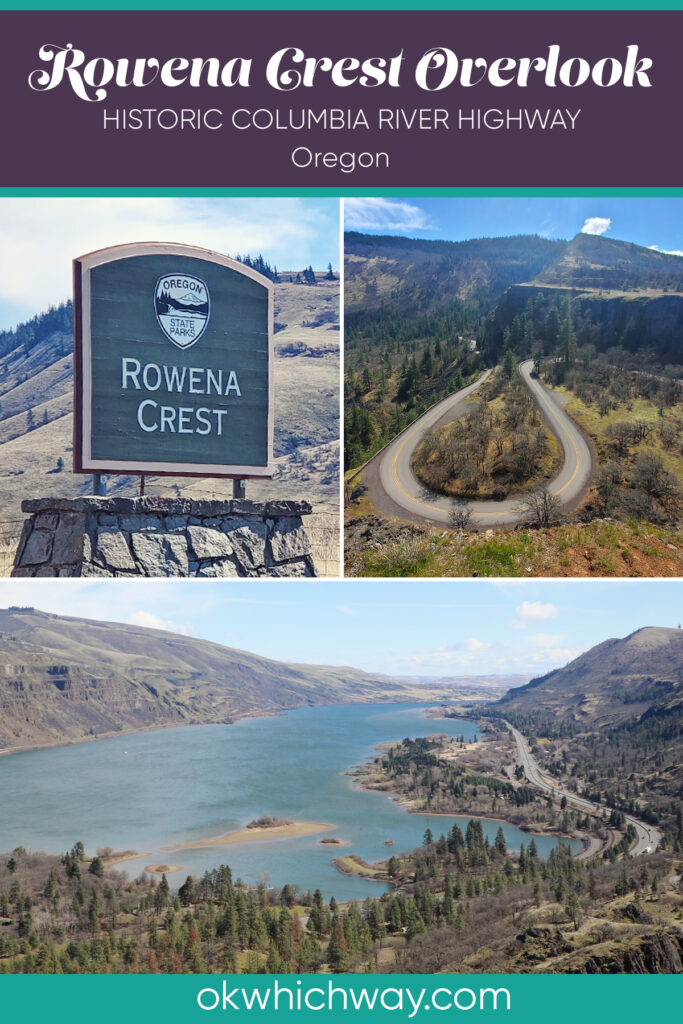 Places to Visit Near Rowena Crest