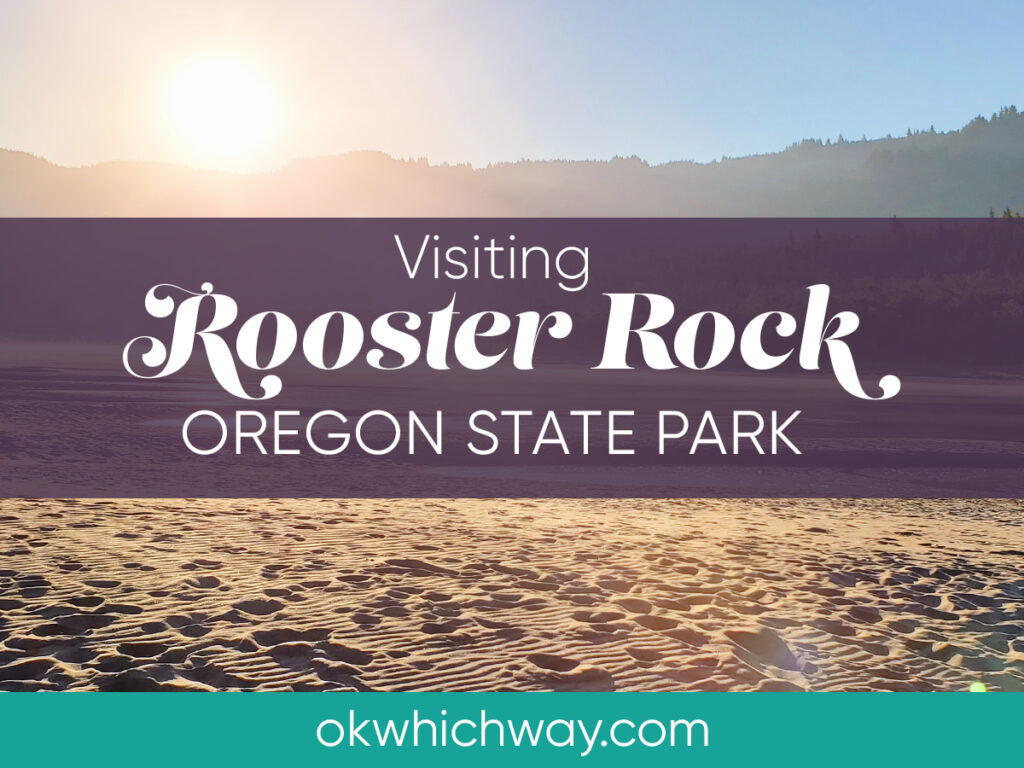 Rooster Rock State Park in Oregon
Rooster Rock State Park sits right along the Columbia River. The park features 2 disc golf courses, picnic areas, boat ramp, hiking trails, and a clothing optional beach.
Ok Which Way is a participant in the Amazon Services LLC Associates Program. Our posts may contain advertisements or affiliate links, which means we will make a small commission if you buy any products that have been linked to on this blog.
Park Info
Location: Near Corbett, about half an hour from downtown Portland
Day Use Fees: Yes. Purchase at the on-site kiosks. Another option is to buy an Oregon State Parks annual pass – I get the 24 month permit and find it well worth the money.
Lodging/Camping: None
Food: No restaurants on site
Rooster Rock is known for being a nude beach. And, it does have a clothing optional area. But, if that doesn't interest you, don't be afraid to visit the park. There are many other places within the park that do not include naked humans.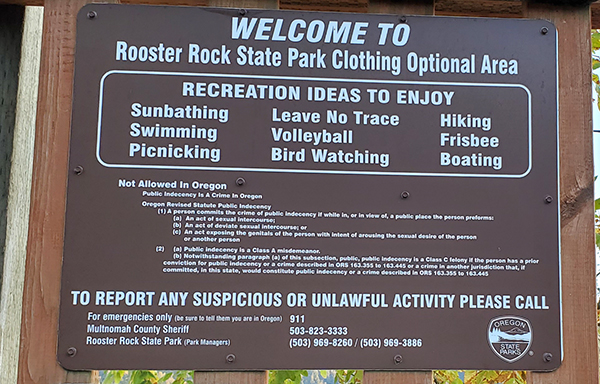 Picnic Area & Disc Golf
From the entrance, head to the left to reach a nice picnic area and disc golf course.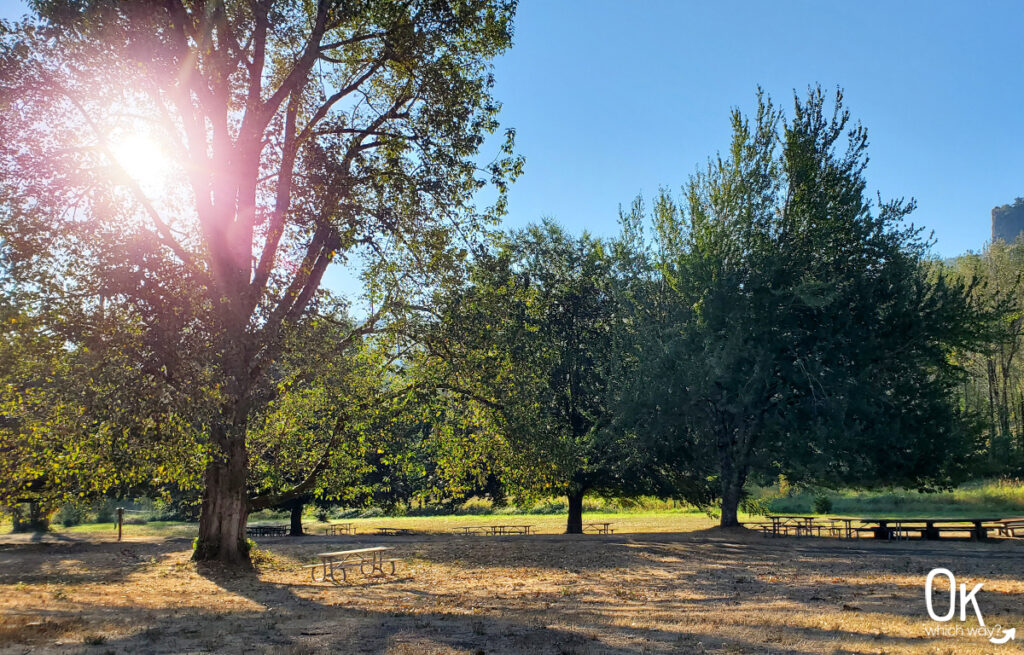 Water Activities
At the western end of the park, near the monolith called Rooster Rock, is a boat ramp into a protected lagoon great for paddle boarding, kayaking, and fishing.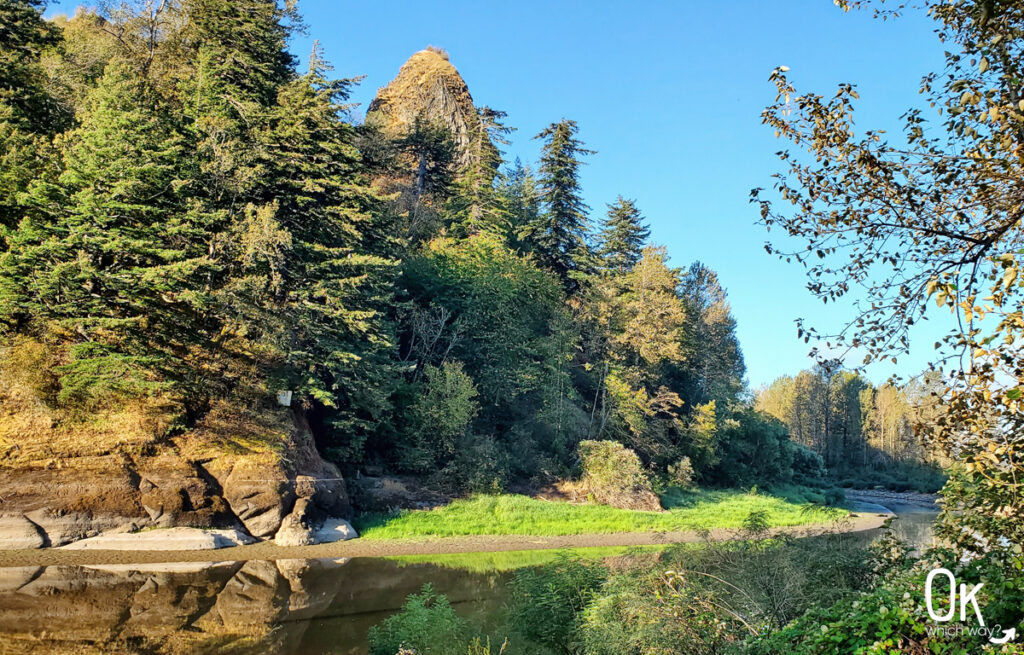 The Nude Beach
To get to the clothing optional beach, head to the right after you pass through the entrance. Park towards the eastern end of the lot, near the restroom. From there, follow the trail towards the river. It is a little bit of a walk to reach the beach.
Depending on water levels, the beach can be quite expansive.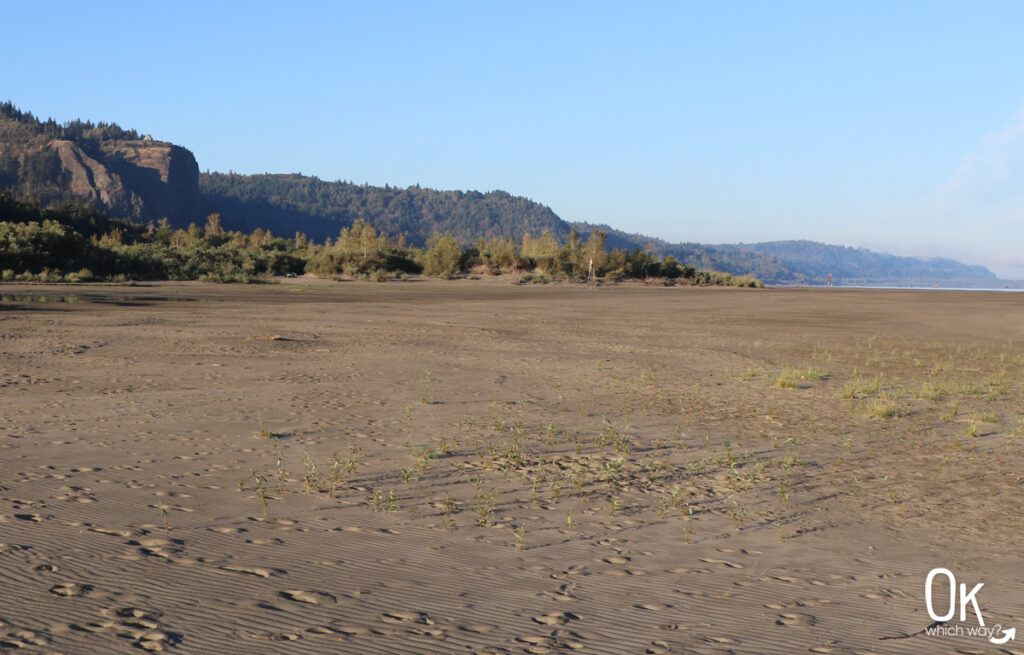 Vista House can be seen up on the exposed rock.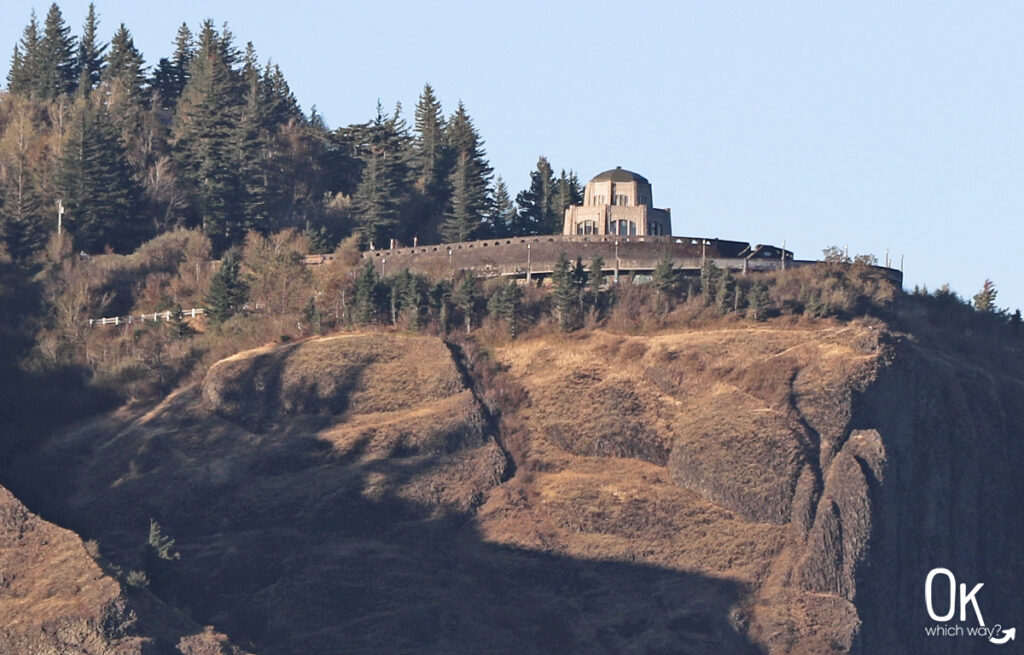 The view of the gorge from river level is spectacular.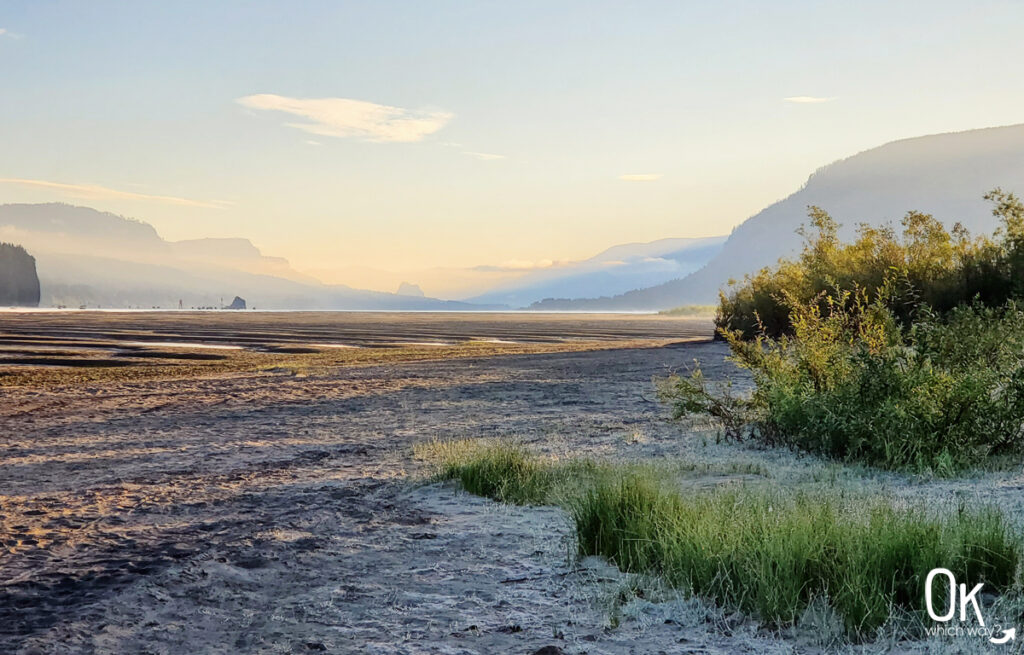 The Columbia River has always been an important navigational route through the gorge. It still is; boats and barges continuously go up and down the river. And, on good fishing days there can be many boats on the river.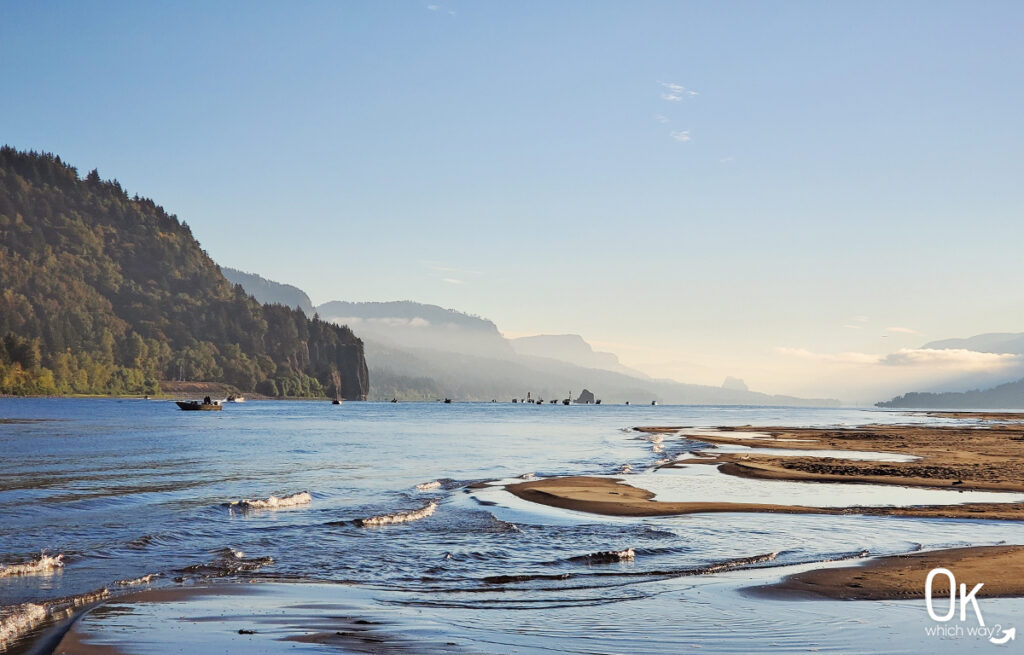 Look closely at the sand and you will see small shells.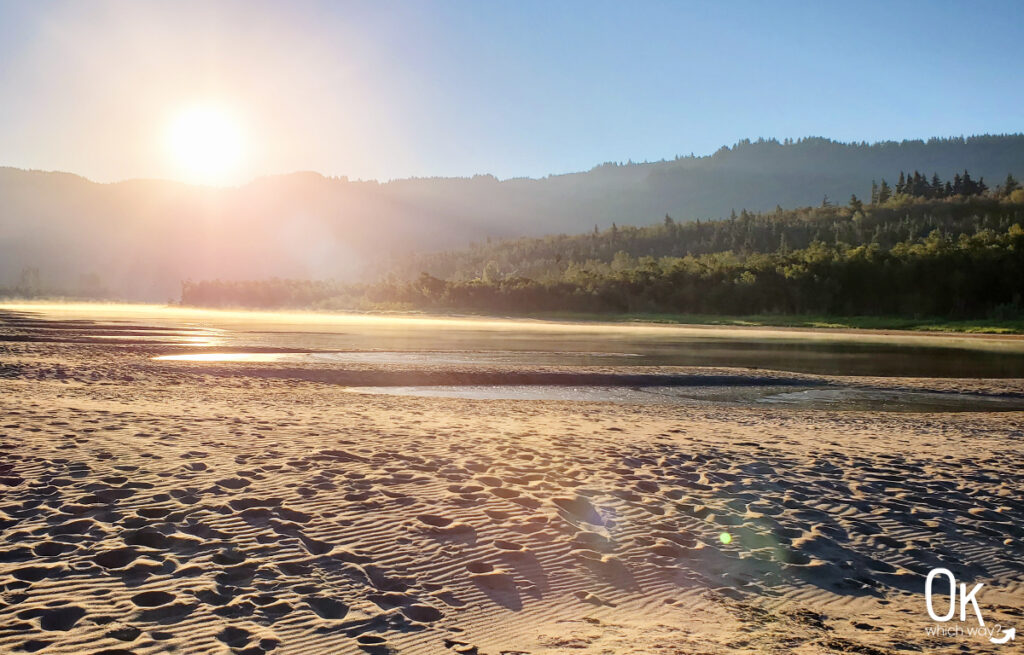 Lewis and Clark
The Lewis and Clark Expedition passed Rooster Rock in early November 1805 on their journey to the Pacific Ocean. Then, after wintering at Fort Clatsop, they stayed nearby in April 1806 on their return trip.
Columbia River Gorge National Scenic Area
The Columbia River Gorge National Scenic Area stretches 80 miles from Troutdale to The Dalles. The canyon cuts right through the Cascade Mountain Range creating spectacular waterfalls and basalt cliffs.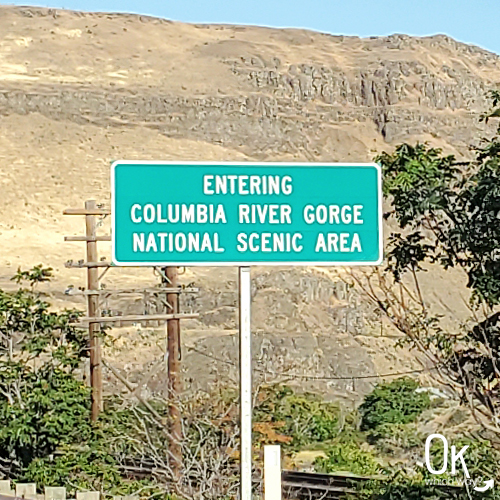 Places to Visit Near Rooster Rock