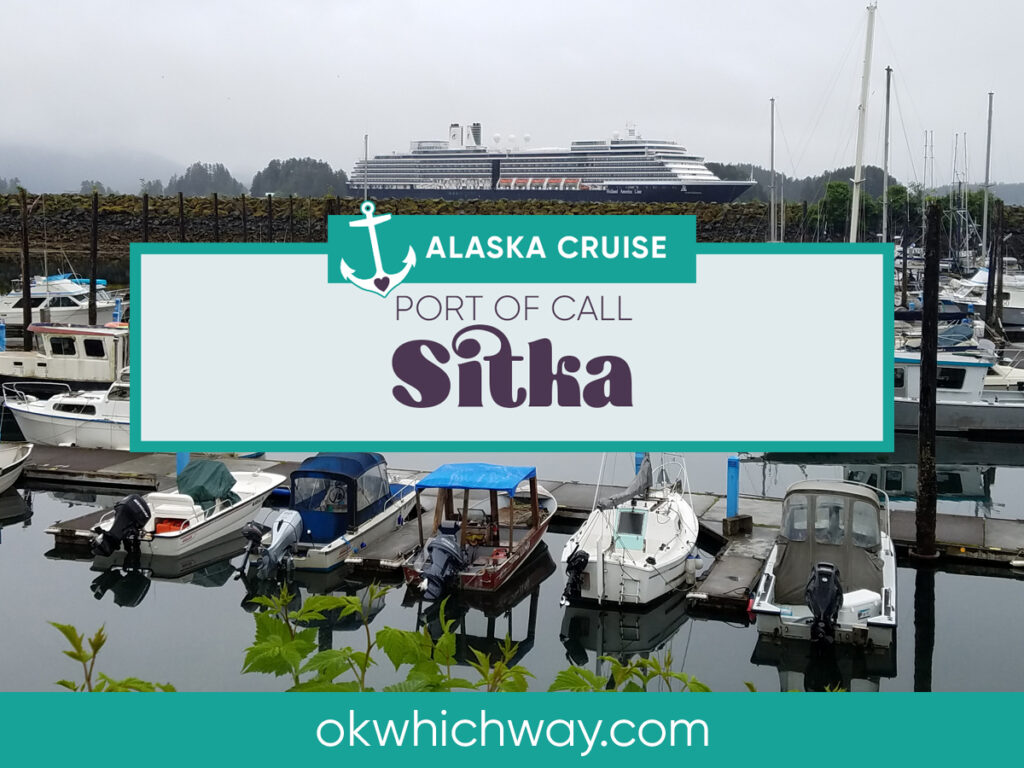 Holland America Alaska Cruise Sitka Port of Call
The day after ogling at the wonder of Hubbard Glacier, we arrived in Sitka.
We didn't book an excursion, but prior to leaving home I jotted down a few places that we might like to visit. I was expecting this to be a relaxing, casual day. It was.
Island Homes
Early in the morning, as we were nearing Sitka, I was amazed to see the number of houses on tiny islands. Their only way to and from town had to have been by boat. Imagine hopping in your boat every day to get your kids to school. Such an intriguing way to live. I'm sure it's second nature to them, but I also wondered how the tides affect their daily life.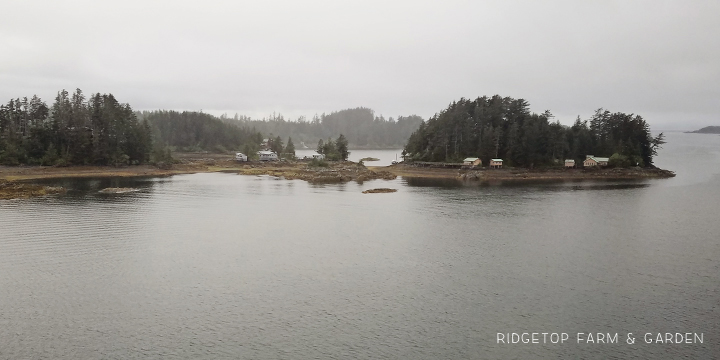 We saw a plane taxi and turn around on the narrow runway at Japonski Island. Then it sped up and took off. I think I'd prefer my transportation method be boat.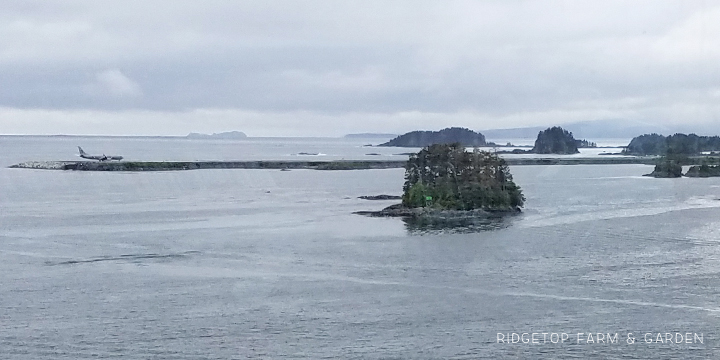 Getting to Town
There is not a dock in Sitka large enough for cruise ships, so we anchored out at sea and took tender boats to the mainland. At the pier we saw marine life on the rocks.
The tendering process for passengers is simple; it just adds a tiny extra step to your port day.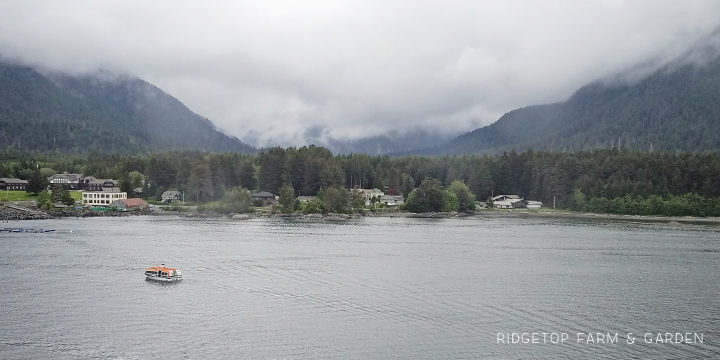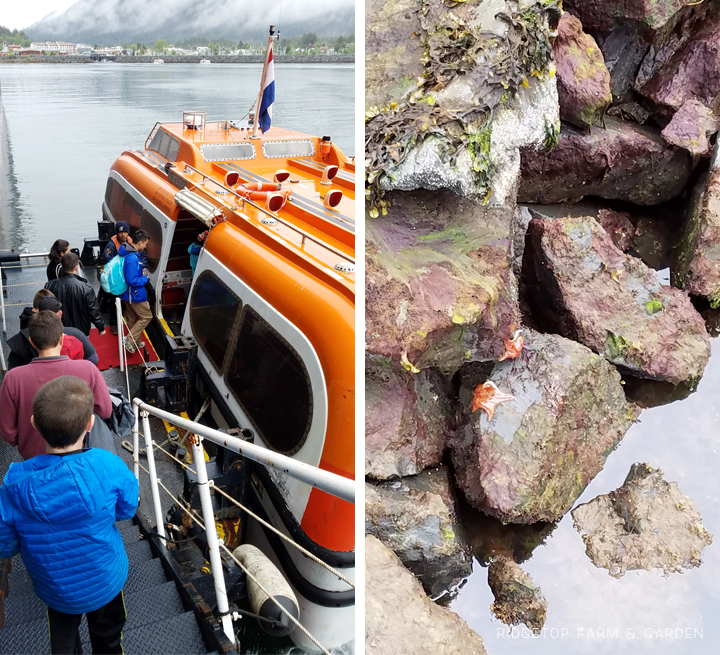 Lincoln Street
We admired the scenery on our walk along Lincoln Street to Totem Park. It took us about a half hour of lollygagging to reach the park.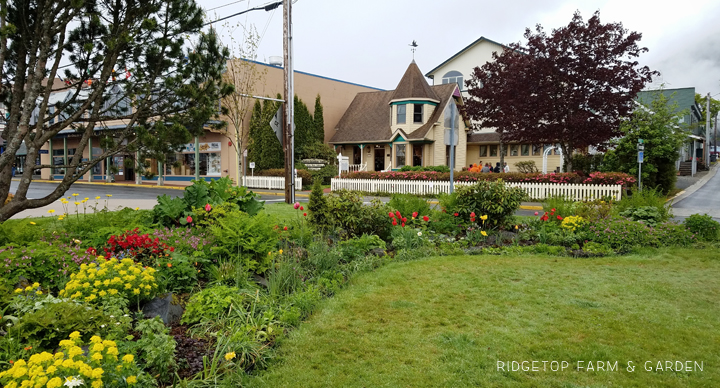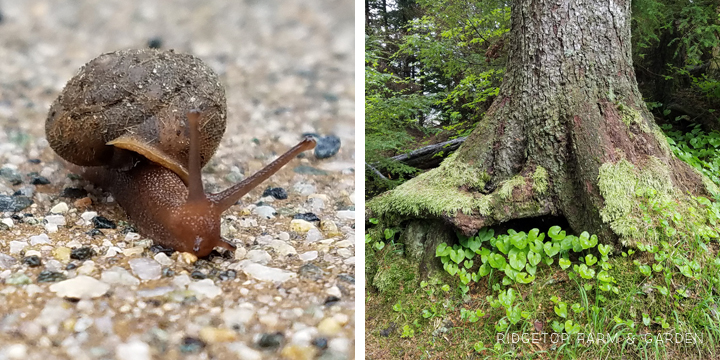 Sitka National Historical Park / Totem Park
We made it to the Sitka National Historical Park Visitor Center.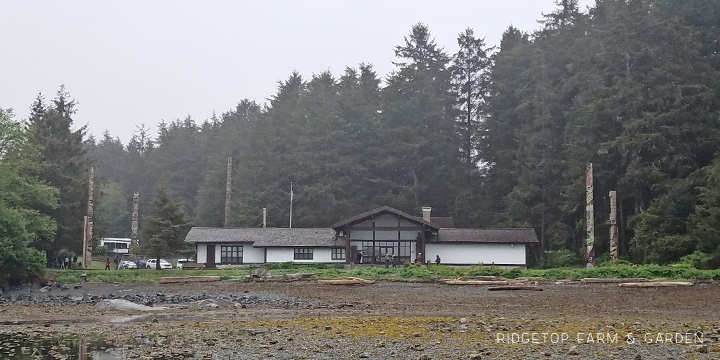 I stamped our Passport to Your National Parks book.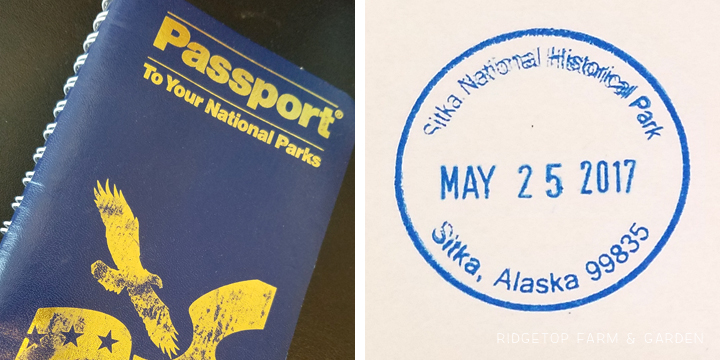 I think the thing we will all remember most about our time at Totem Park was listening to this man, Edward Malline, talk about his love of the Tlingit. He was a wealth of information – I wish I could remember everything he said.
Here are a few things I do remember:
• He pronounced Tlingit as KLEEN-gkit
• Many sounds in the native Tlingit language are not made in any other language. It is a tone language that must be learned by the age of 7 or your body can not produce the correct sounds. I can't remember exactly the way he described this, but he was not taught to speak Tlingit because of the descendants of his mother.
• The Tlingit people are separated into two groups – the Eagle or the Raven. When you are born you become a part of the same group as your mother. If your mom is Eagle, you are Eagle. When it is time for you to marry, you choose someone from the opposite group.
• Unlike other Native American tribes, the Tlingit are descendants of Polynesia.
• Long ago, Tlingit people would travel by boat down the west coast of North America. They traded along the way. But, a main reason for their travels was to find "new blood" for their tribe. They were searching for strong men and women. They wanted people that would put up a fight, not cower when confronted.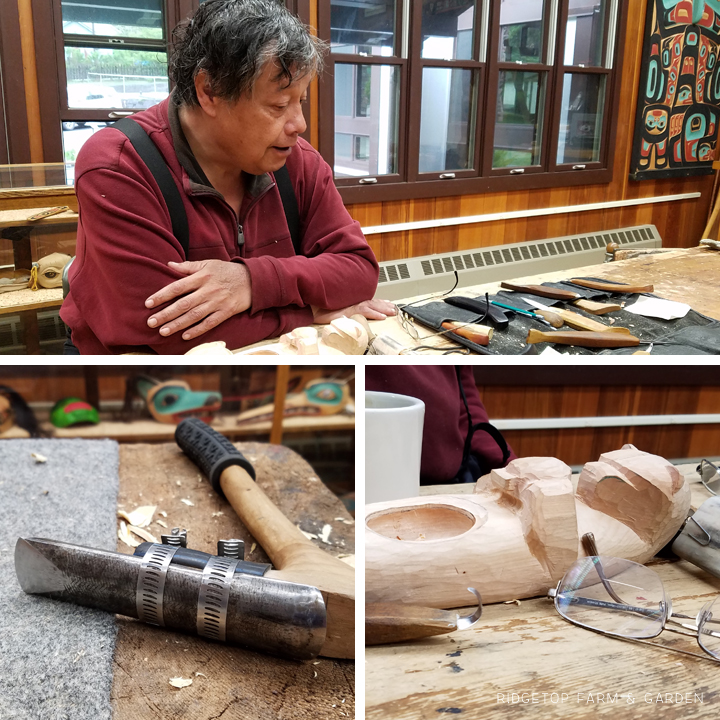 We didn't get to spend as much time with the other demonstration artist at the Visitor Center. Her name is Sarah Williams and her bead work is sensational.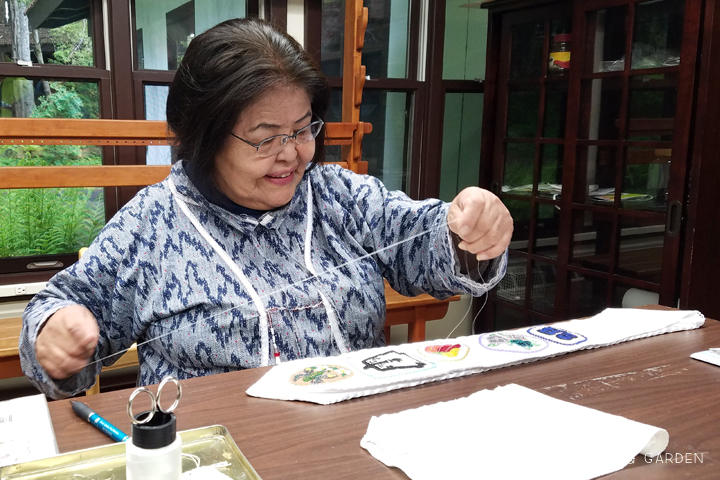 We didn't venture too far into the park, so we missed many of the sights. But, we did make a short loop through the rainforest.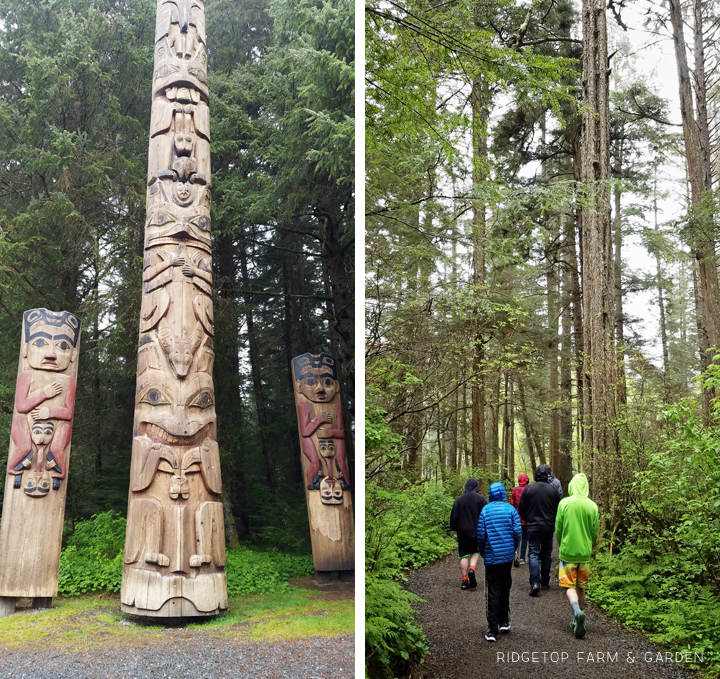 Heading Back Towards Town
The tide was out so we walked along the shoreline towards town. The rocks were covered in seaweed, barnacles and small crabs.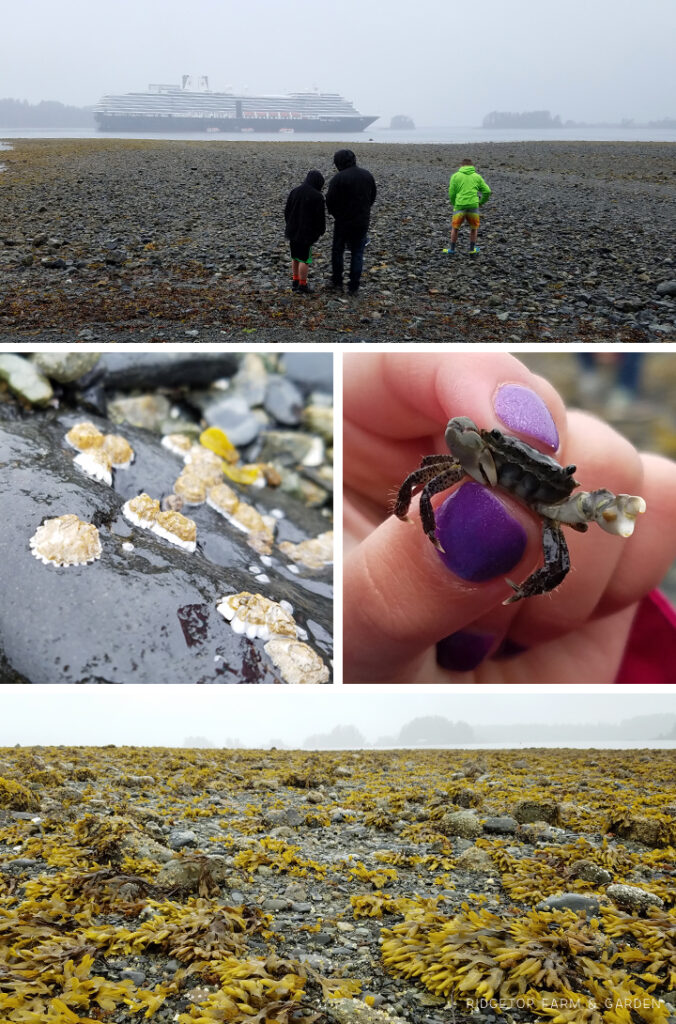 Russian Heritage
In the early 1800's Russia colonized Sitka.
ST. MICHAEL'S CATHEDRAL
This Russian church was originally built between 1844 and 1848. In 1966, however, a fire destroyed much of Sitka – including this cathedral. Using detailed drawings, the church was soon rebuilt to what we admire today.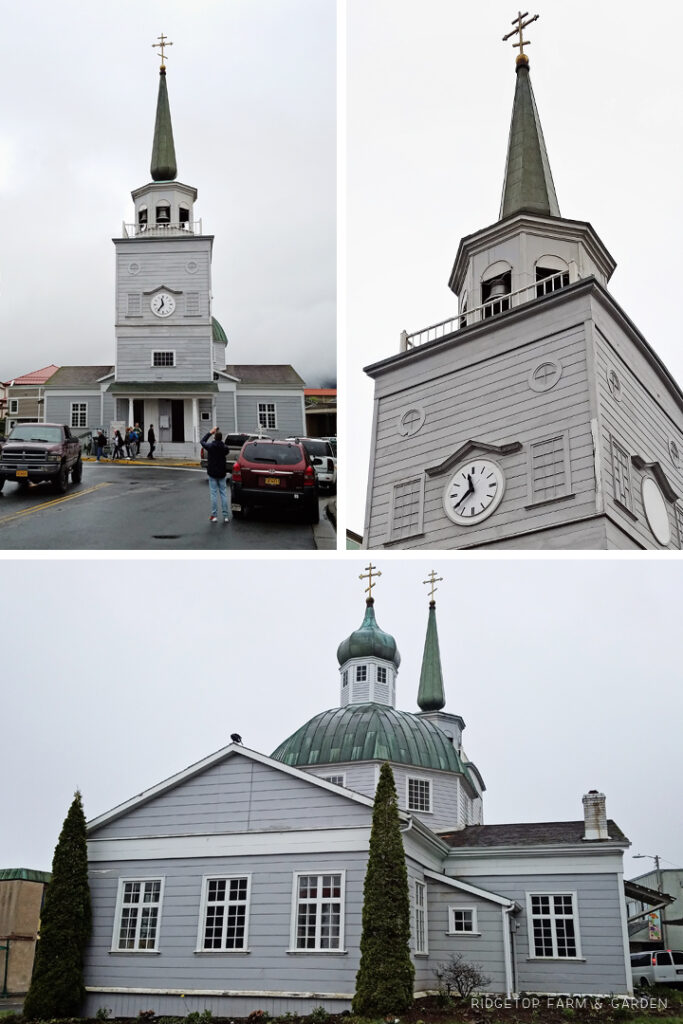 Many shops in town sell items remembering the Russian heritage.
Displayed in the Russian American Company shop window was this intricate matryoshka nesting doll set. This photo does not show just how stunning these dolls were.
Of course, I was interested in the set based on the The Speckled Hen fairy tale.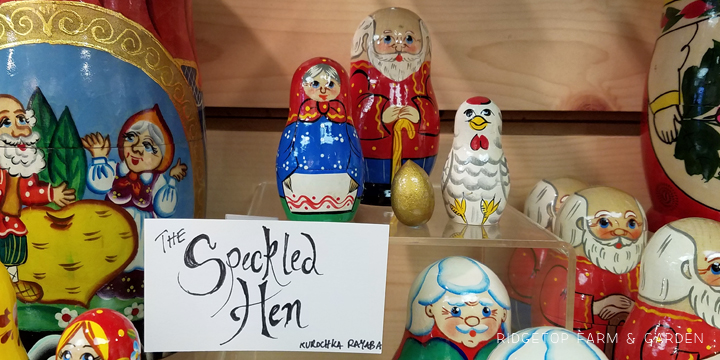 The Speckled Hen
Once upon a time there lived an old woman and her old husband who had a speckled hen. One day the hen laid an egg, and it was no ordinary egg, but an egg of gold and a treat to behold. The old man tried to crack it and could not. The old woman tried to crack it as well, but alas it was in vain. Then, a tiny mouse scittered across the table, brushing the egg with its tail and knocking it to the floor, where it crashed into little pieces. The old man cried and the old woman cried until the speckled hen told them, "Cluck-cluck, do not cry, for I will lay you another egg. Not an egg of gold, one to behold, but a simple egg like all hens lay, that you can eat this very day." And she did.

American Russian Company
Baranof Castle Hill
Russians ruled the Sitka area between 1806 and 1867. At the top of this hill, in 1837, a wooden residence was built known as Baranov's Castle. Russia's primary source of income in Sitka was otter pelts. By 1867 otters were hunted almost to extinction and Alaska was sold to the United States. In 1959, Alaska was admitted as a state in the USA.
From the top of the hill is a view of downtown Sitka and the Sitka Sound.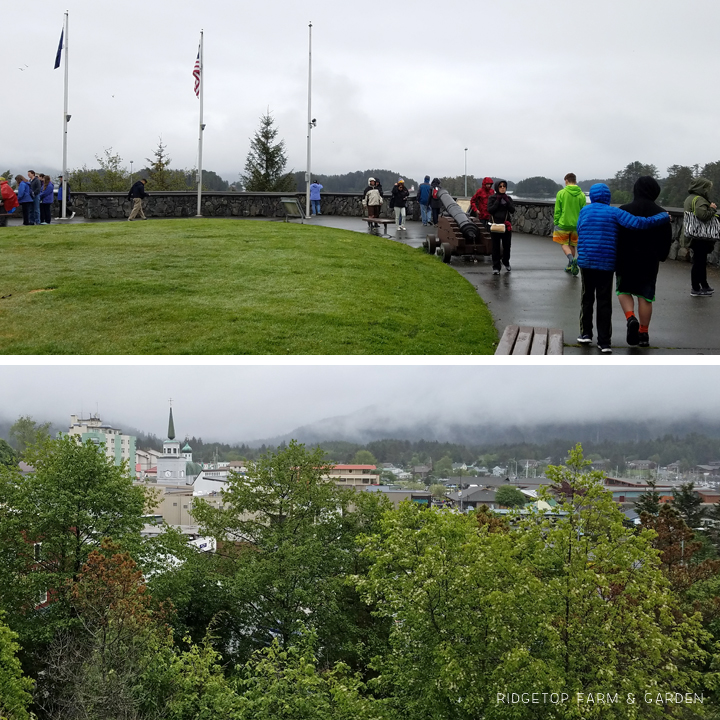 Before leaving home, I printed clues to a few letterboxes we could possibly find on our trip. We found one on our way to the top of Castle Hill.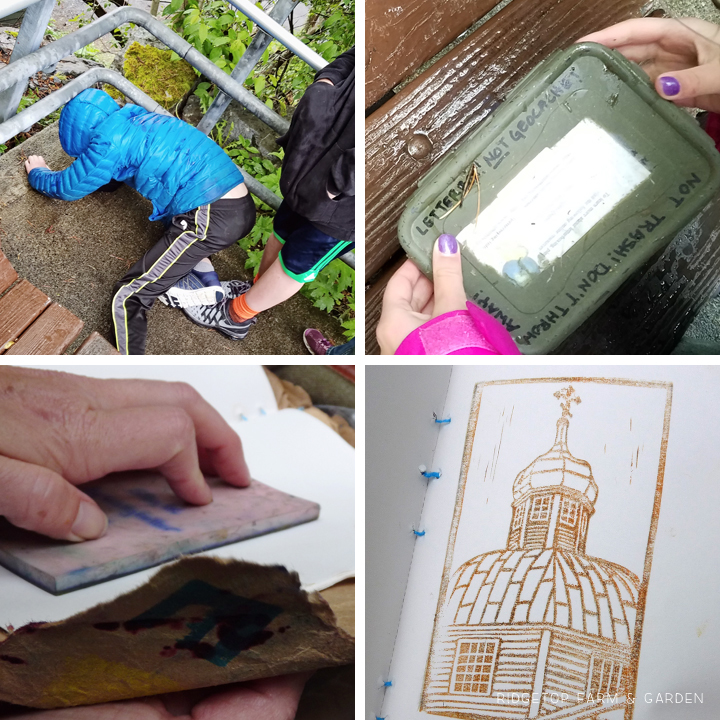 Sitka was a wealth of historical knowledge, which I love.
7 Days on an Alaskan Cruise:
Thinking About Going to Sitka?
Pin This to Help Plan Your Trip ⬇