Holland America Alaska Cruise Ketchikan Port of Call
Ketchikan was our 3rd and final town we visited in Alaska.
The weather was fantastic and we had a nice walk through town. I wish, though, that we would have picked an excursion to go on, or at least have hiked a nearby trail.
View from our ship of the harbor and shops.
LIQUID SUNSHINE GAUGE
Ketchikan is not known as the "Rain Capital of Alaska" for nothing. They typically receive 150″ – 200″ of rain every year. We live in Oregon and are used to a lot of rain, but holy guacamole, 200″ is a ton of rain.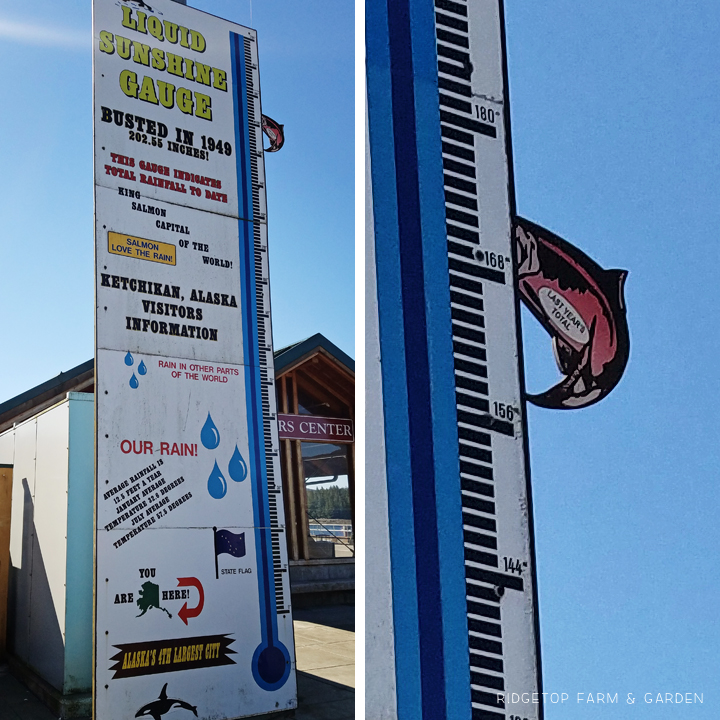 It's not my thing, but you can surely find jewelry to purchase in Ketchikan if you're in need of bling.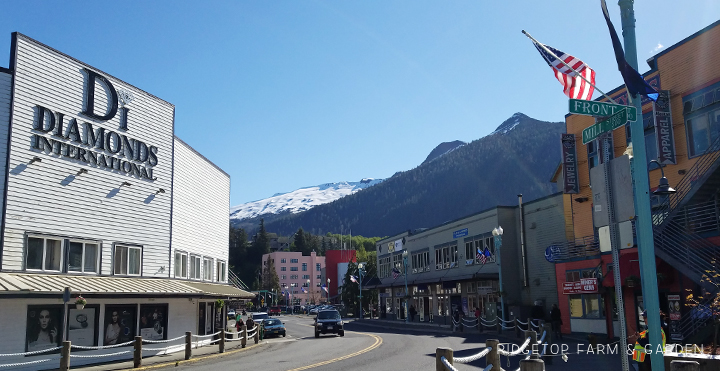 We searched for two letterboxes in Ketchikan, but got skunked on both. I'm pretty sure we found the correct places, but the treasure was missing.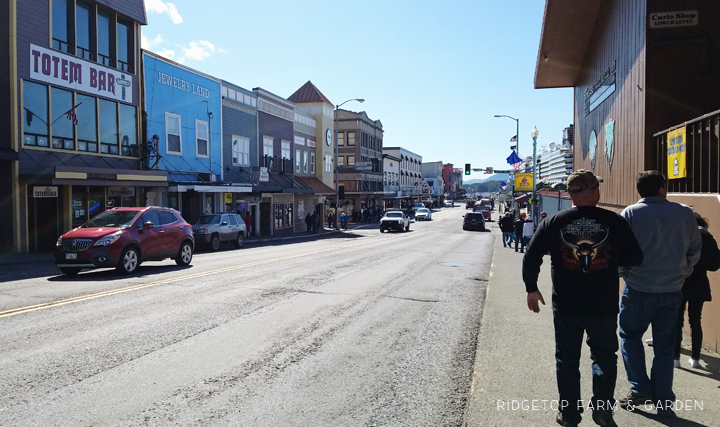 Throughout the trip we had fun watching the sea planes.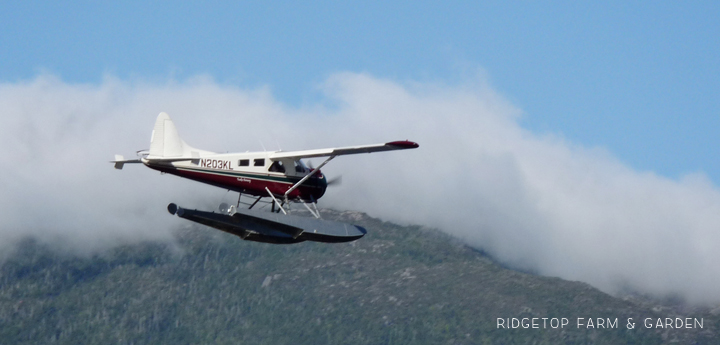 I bought a few ornaments at the Christmas in Alaska store and left a Love Rock nearby.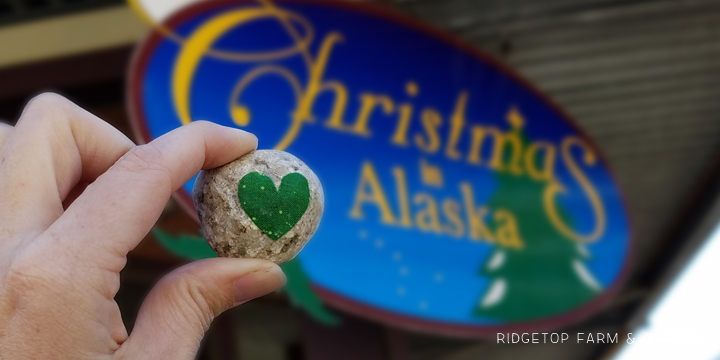 It was a quick stop in Ketchikan. We were undocked a little after noon.
Bonus: we didn't get rained on. Yippey! No need to experience all their liquid sunshine.
7 Days on an Alaskan Cruise:
Pin This ⬇