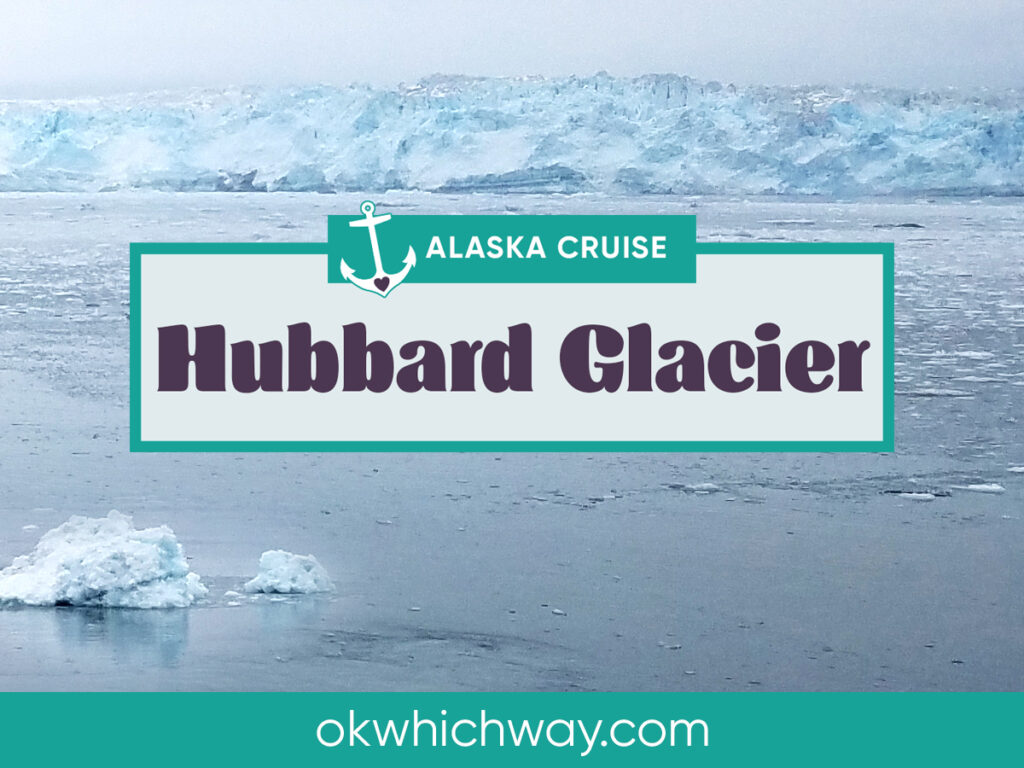 Holland America Alaska Cruise Hubbard Glacier
Seeing glaciers was primarily why I wanted to cruise to Alaska.
We did see Mendenhall Glacier while in port at Juneau, which was fantastic. Seeing the Hubbard Glacier, though, was a different experience.
We cruised into Yakutat and Disenchantment Bays, allowing us to view the glacier from the water. The glacier is 76 miles long, starting at Mt. Logan, the 2nd tallest mountain in North America, and ends within Wrangell-St. Elias National Park & Preserve.
The sea was very calm the afternoon we were at the glacier. It was a foggy day, though. The fog created a magical feel, but made it difficult to see the glacier.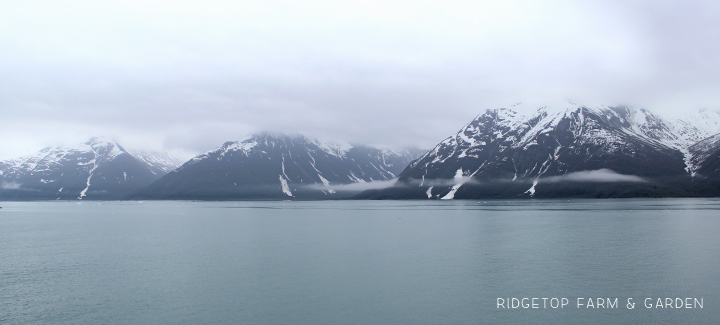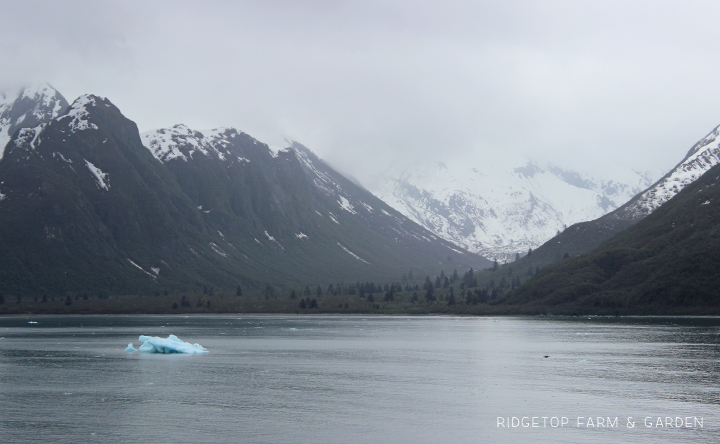 As we inched closer, we could start to distinguish the glacier from the fog. The glacier is in the middle of this photo behind Haenke Island.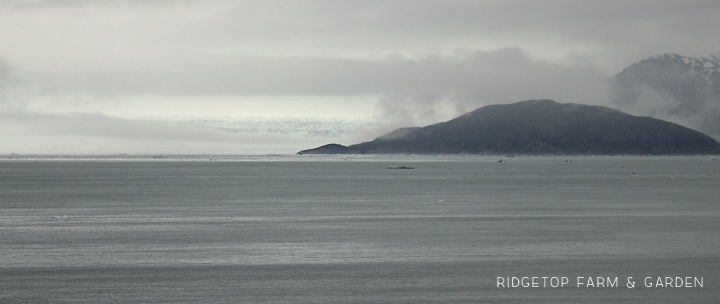 The bow of the ship was open so passengers could view the glacier as we moved towards it.
As I was out on the bow taking photos, my camera had a mechanical error. Dang it! We were only half way through our trip and my camera malfunctioned. Thankfully my phone takes decent pictures, so I took pics with it the remainder of the trip. As it turned out, the shutter broke and needed replaced.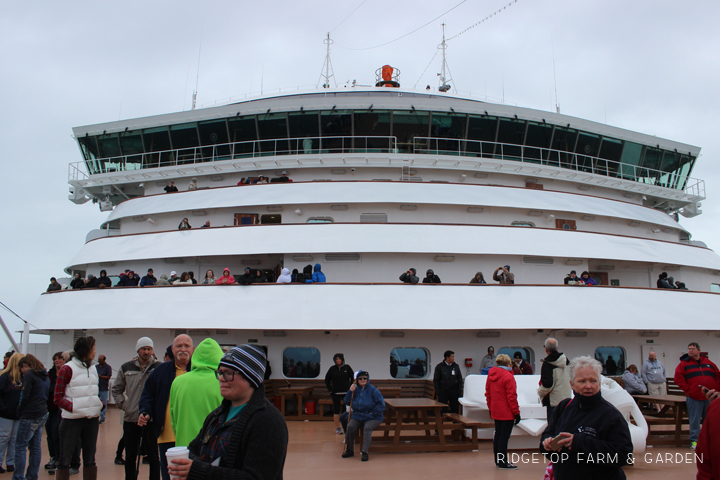 The view was just as nice from the balcony of our cabin.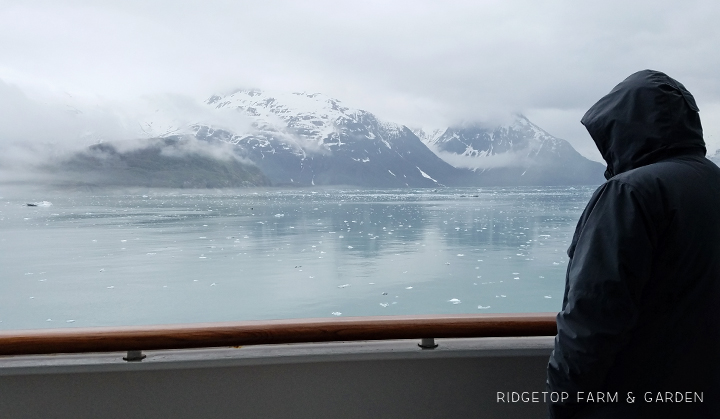 Cruising slowly through the chunks of ice was mesmerizing.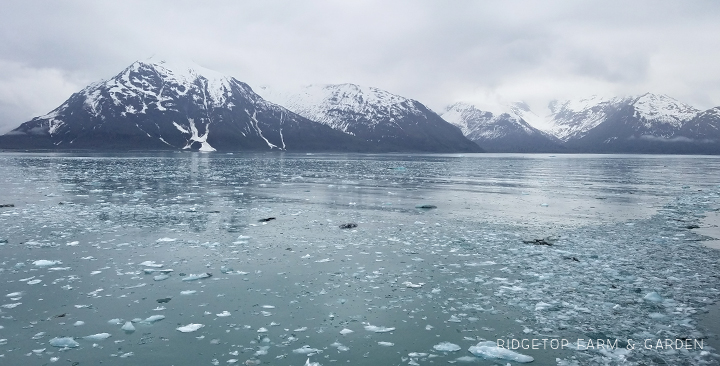 As we got as close to the glacier as we were going to get, the fog lifted enough so we could view a good width of the glacier. It was still a bit difficult to see the glacier real clearly, but it was spectacular non the less. We even saw a couple glacial calves.
Glaciers are the result of more snow falling than melting over time. The snow compacts, turning to ice. When there is enough snow and ice the glacier moves. Glaciers are slowly changing all the time. Most are receding, but Hubbard Glacier is actually growing in size.
Our ship stayed near the glacier for probably about an hour. The ship turned slowly, so no matter where you were you could have a view of the glacier. The majority of that hour I was outside, but the view from our cabin was warm and relaxing – definitely worth the extra money to have the veranda room.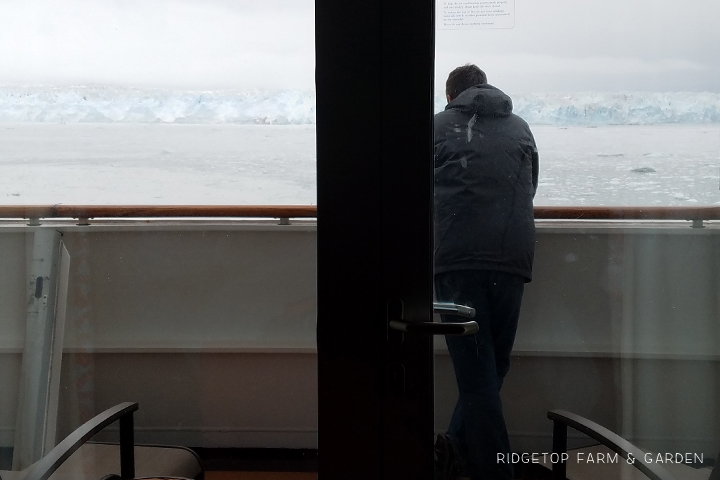 It was unreal seeing such a massive natural wonder.
7 Days on an Alaskan Cruise:
Pin This When Planning Your Cruise Vacation ⬇