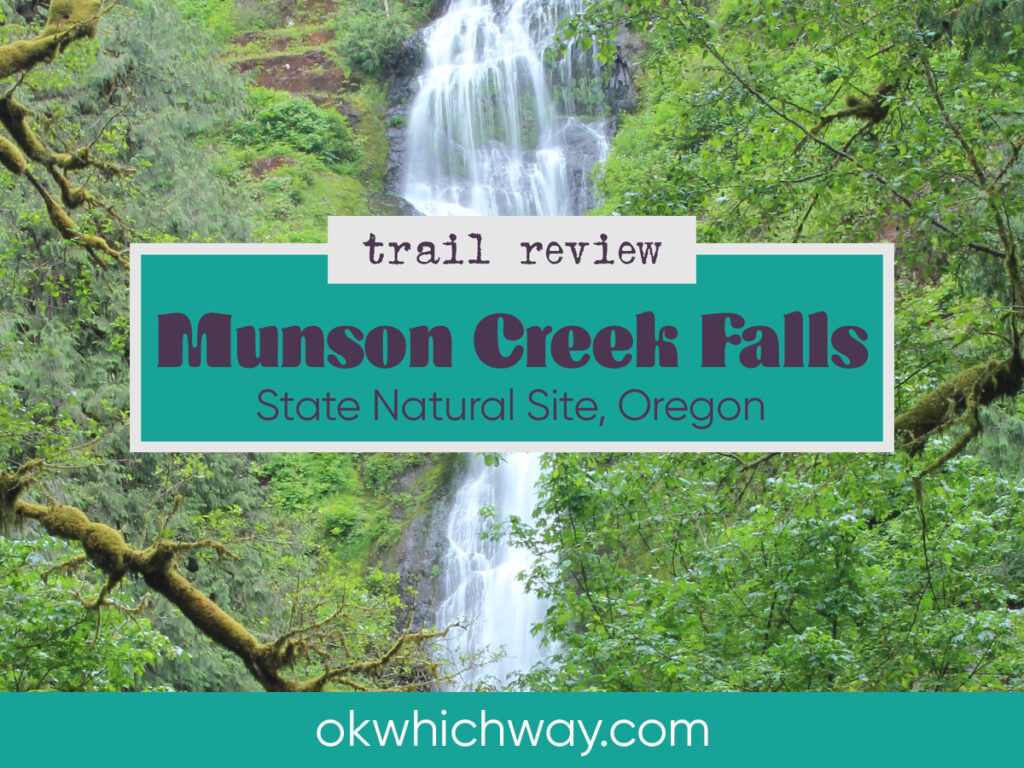 Trail Review: Munson Creek Falls in Oregon
Munson Creek Falls is within an Oregon State Natural Site located a bit inland from the coast. There is not a lot to do here, but it is a nice, quick hike in the beautiful rainforest of the Coast Range.

⭐⭐⭐⭐⭐
Location: about half an hour from Tillamook, Oregon
Trail Type: Out & Back
Distance: .5 mile, round trip
Elevation: 360 – 390 ft
Difficulty: easy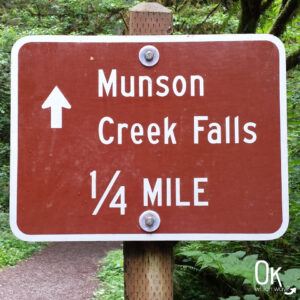 Location
This short hike is located south of Tillamook, not far off Highway 101. The last mile is gravel.

Along the Trail
Munson Creek. Salmon spawn here in late fall.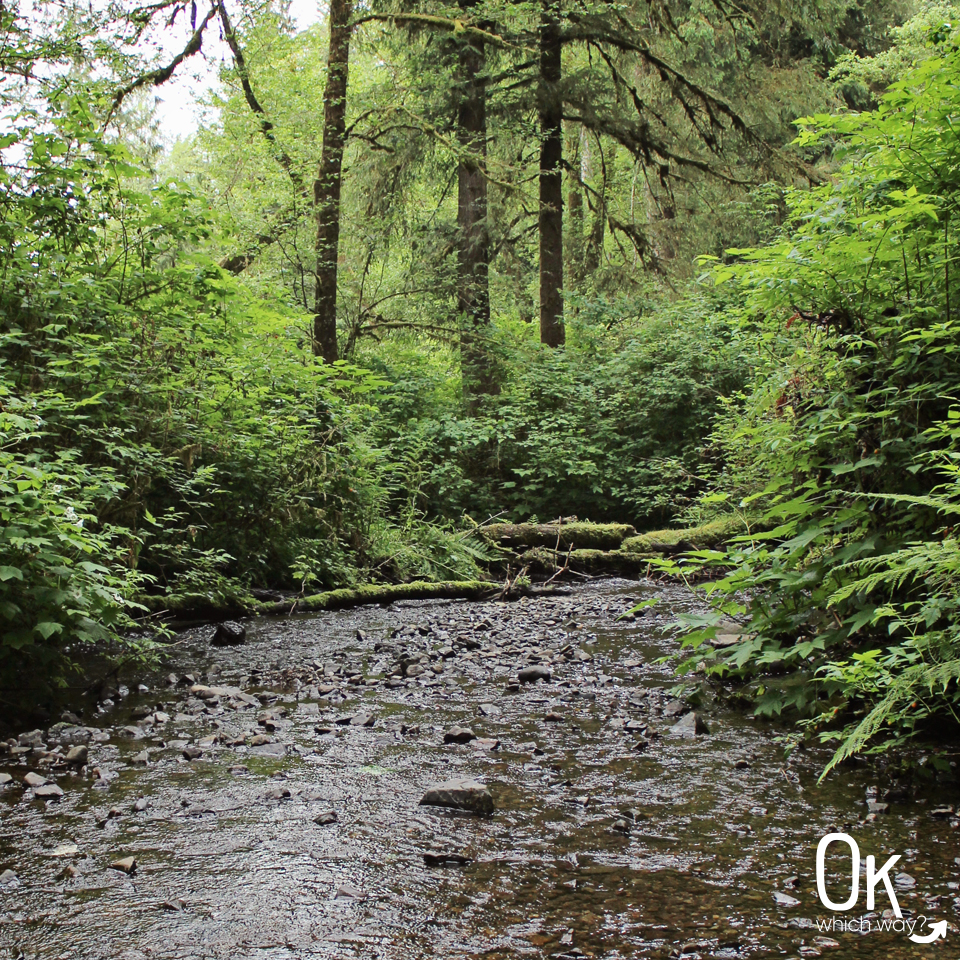 It's a quick walk to the falls, but we always stop and look at things – making even a short hike into quite an adventure.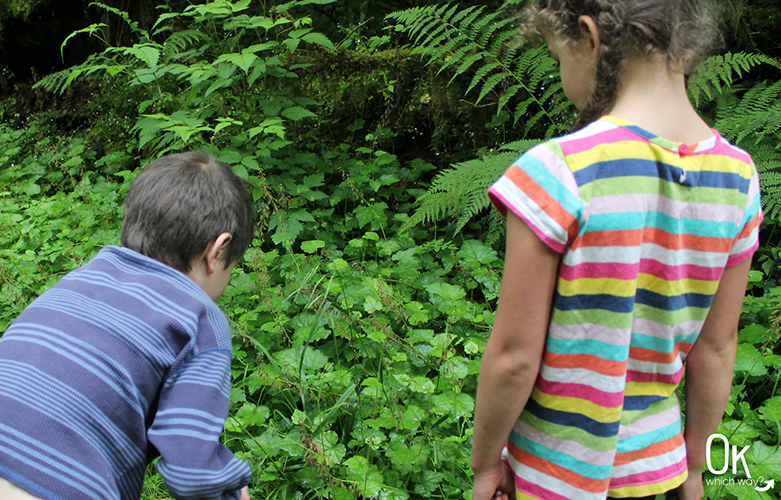 Of course we spotted an iconic Banana Slug, which is native to the Pacific Northwest. They move at a max speed of 6.5 inches per minute.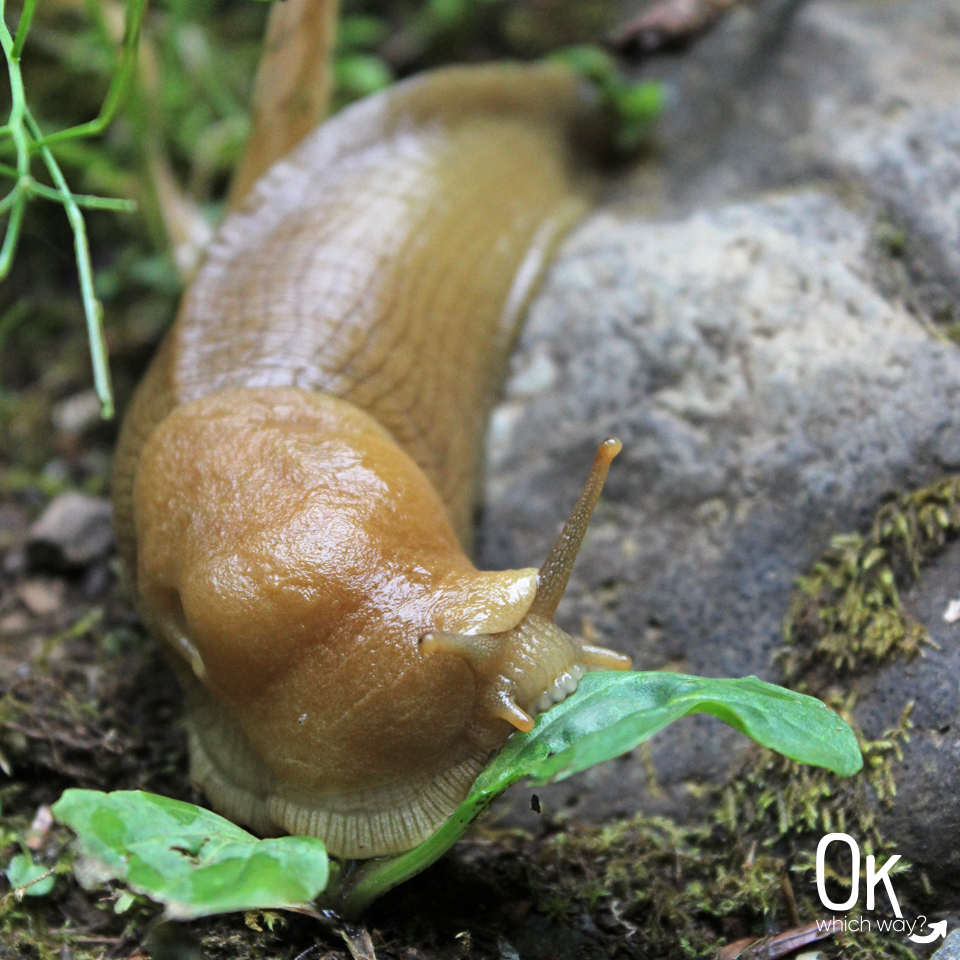 As popular in the Pacific Northwest as the banana slug, we also saw lots of Sword Ferns.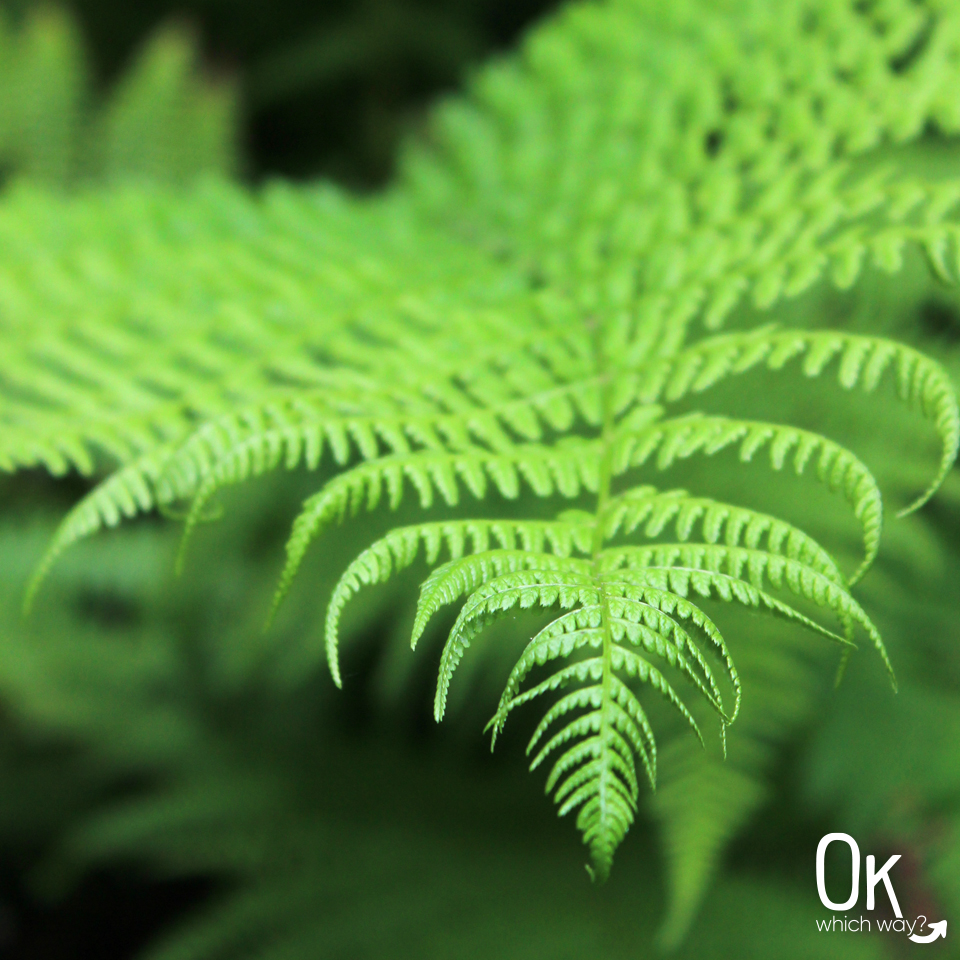 We hiked this trail at the end of May when the salmon berries were ripe. They are edible and taste ok, but they aren't my favorite.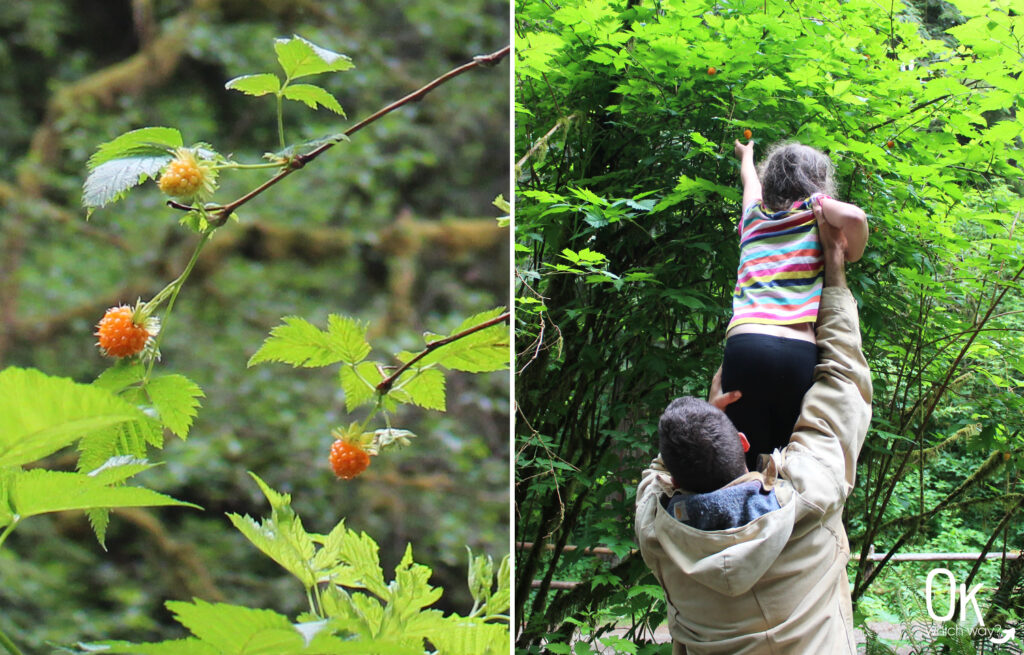 There were many spring flowers in bloom.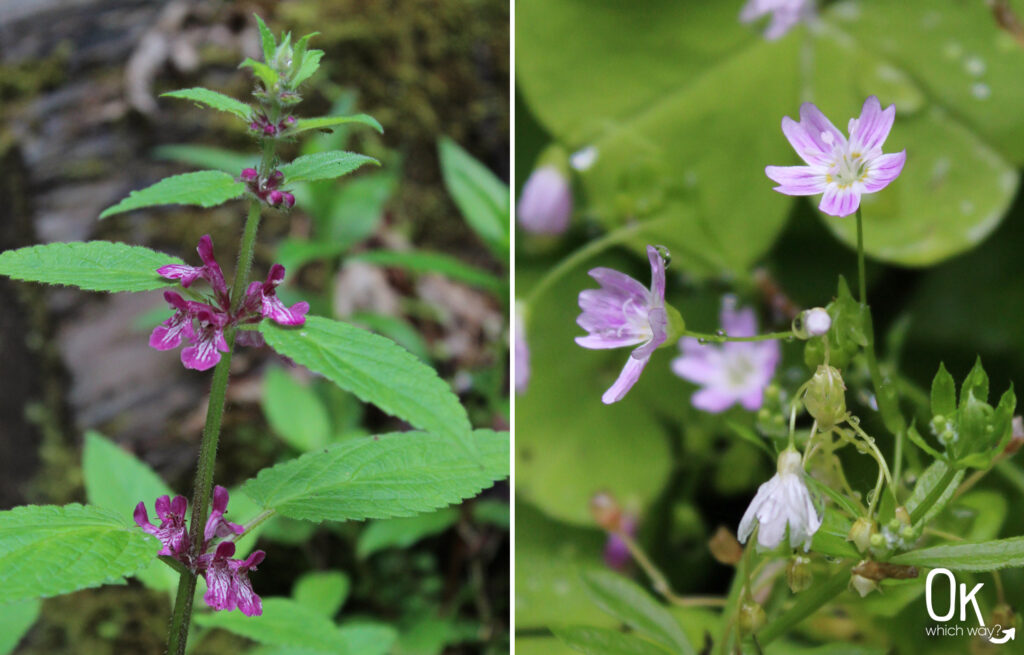 The flowers of the Coastal Manroot, also known as Wild Cucumber. It is not advised to eat any part of this plant.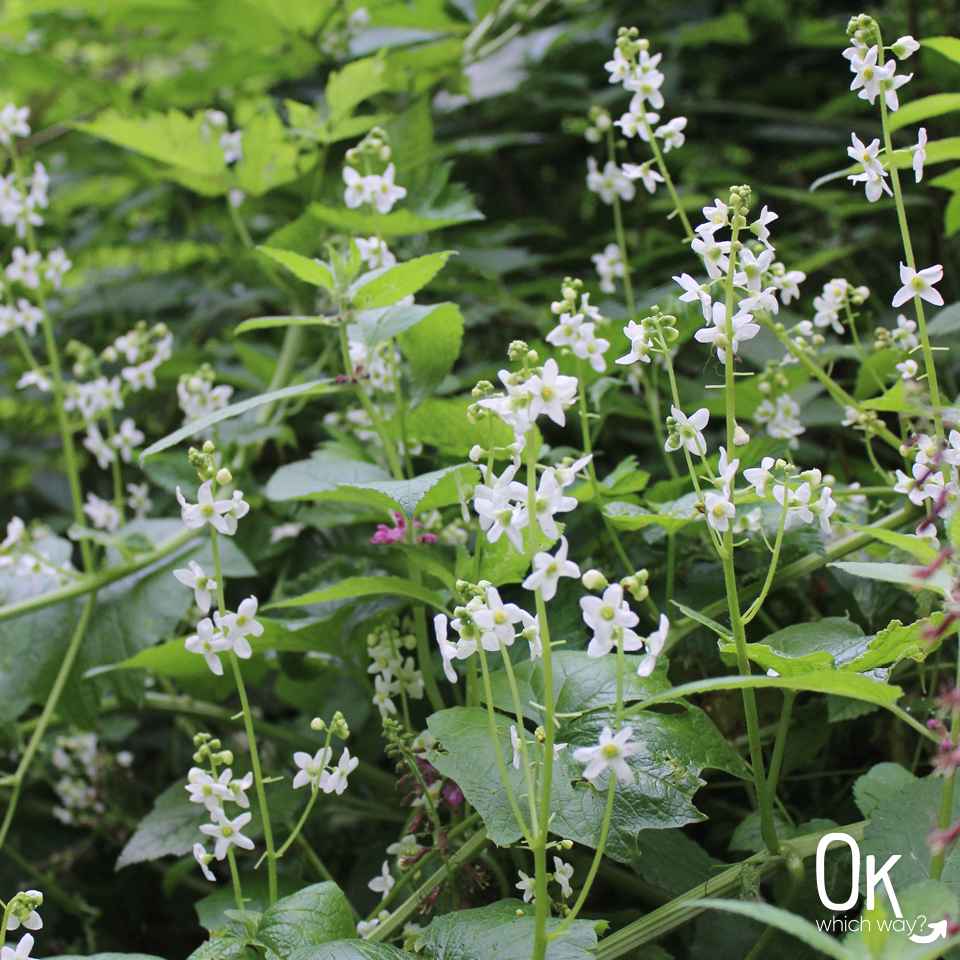 Munson Creek Falls
The path does continue, but there is a gate with a closed sign. It has been closed quite some time and I'm not sure of plans to reopen it. So, we weren't able to get real close to the falls, but it was lovely peeking through all the greenery and see the falls meander over 300′ to the creek below.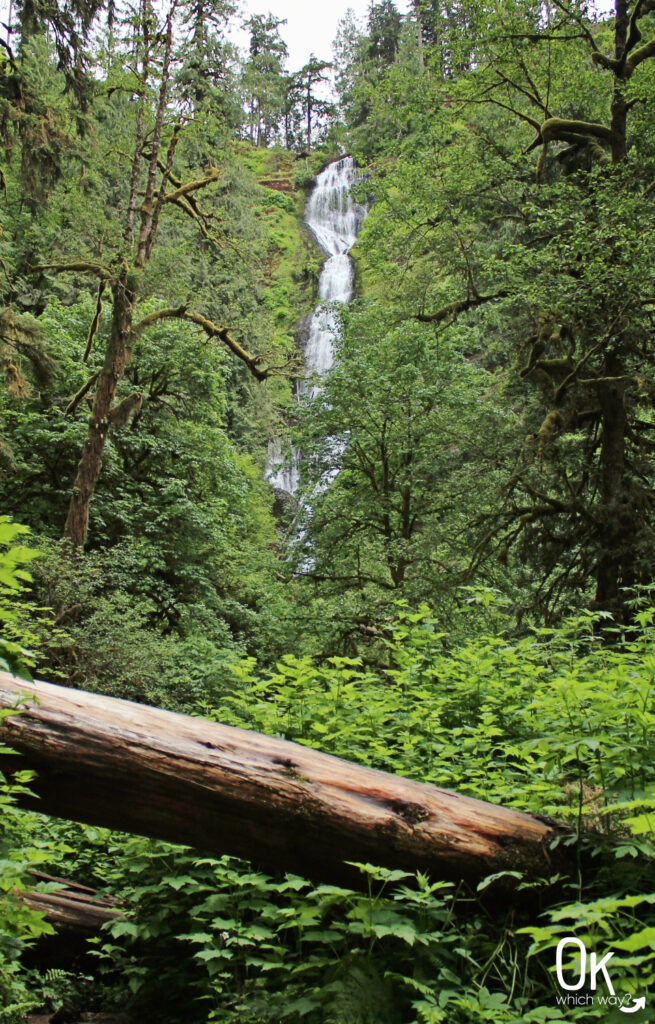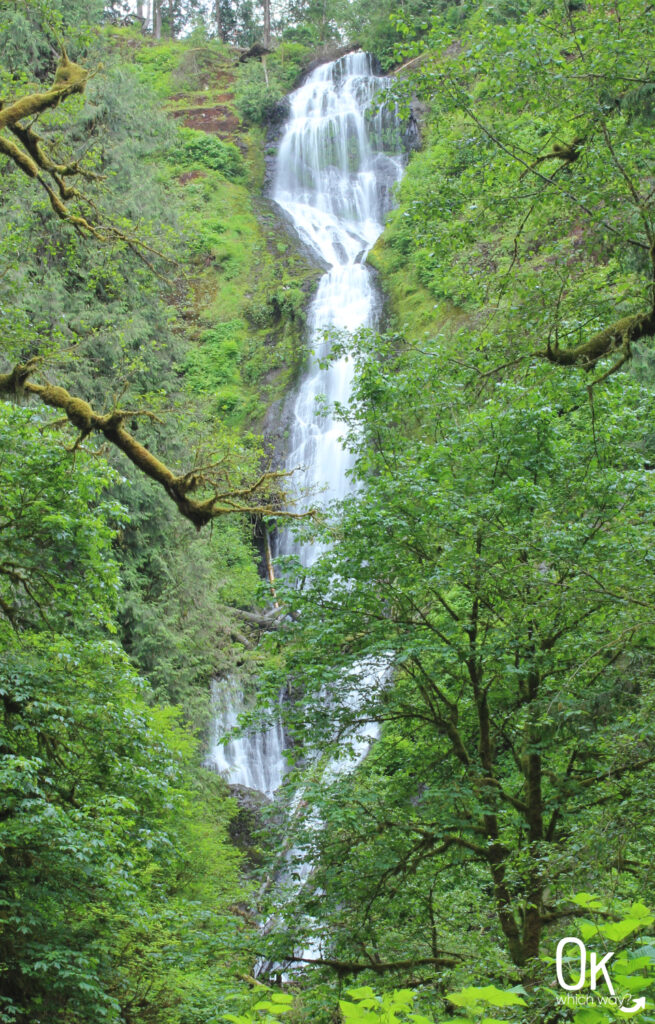 Letterboxing
Located near the trailhead was a letterbox, so we all stamped our books. Not into letterboxing? You could always eat a picnic lunch at the table.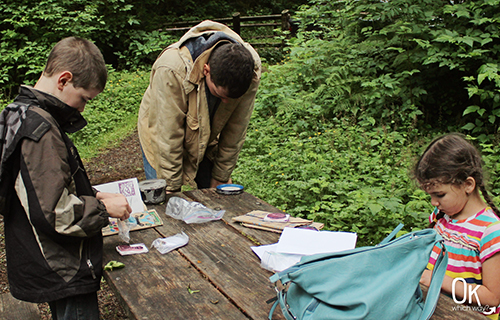 Conclusion
This trail was perfectly lovely. Nothing wowing, but was a nice walk through the old growth forest. It wasn't crowded even on a weekend. It was a great space to be outside.
TV Reference
For a bit of TV trivia, Munson Creek Falls was mentioned in the pilot of the series Grimm. It was linked to unsolved murder cases prior to the beginning of the series.
Thinking About Hiking to Munson Creek Falls?
Pin This to Help Plan Your Trip ⬇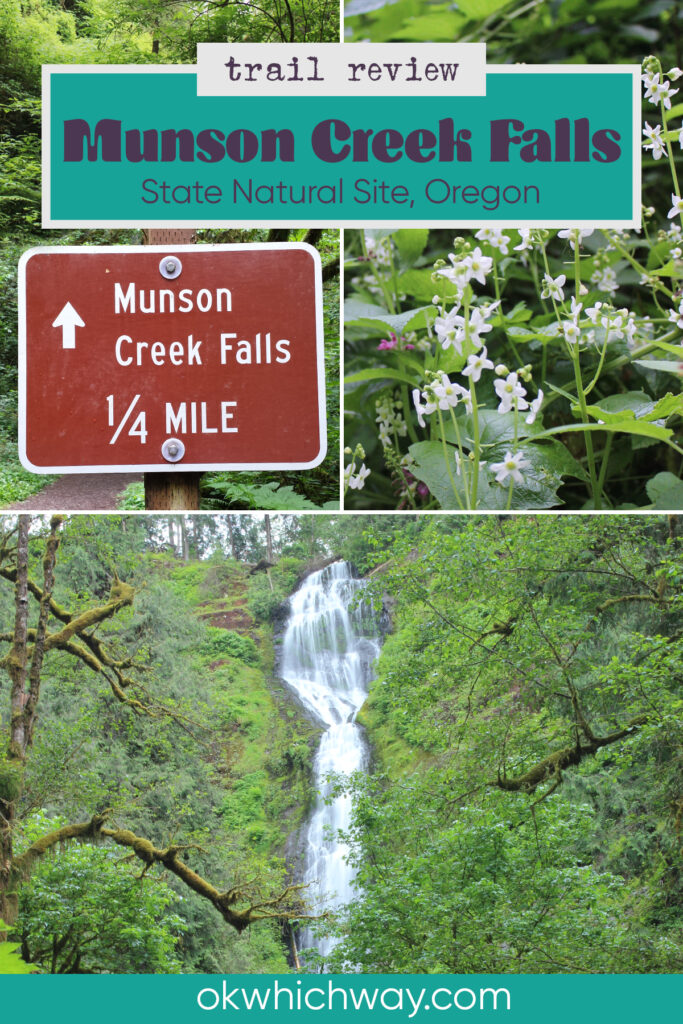 Places to Visit Near Munson Creek Falls