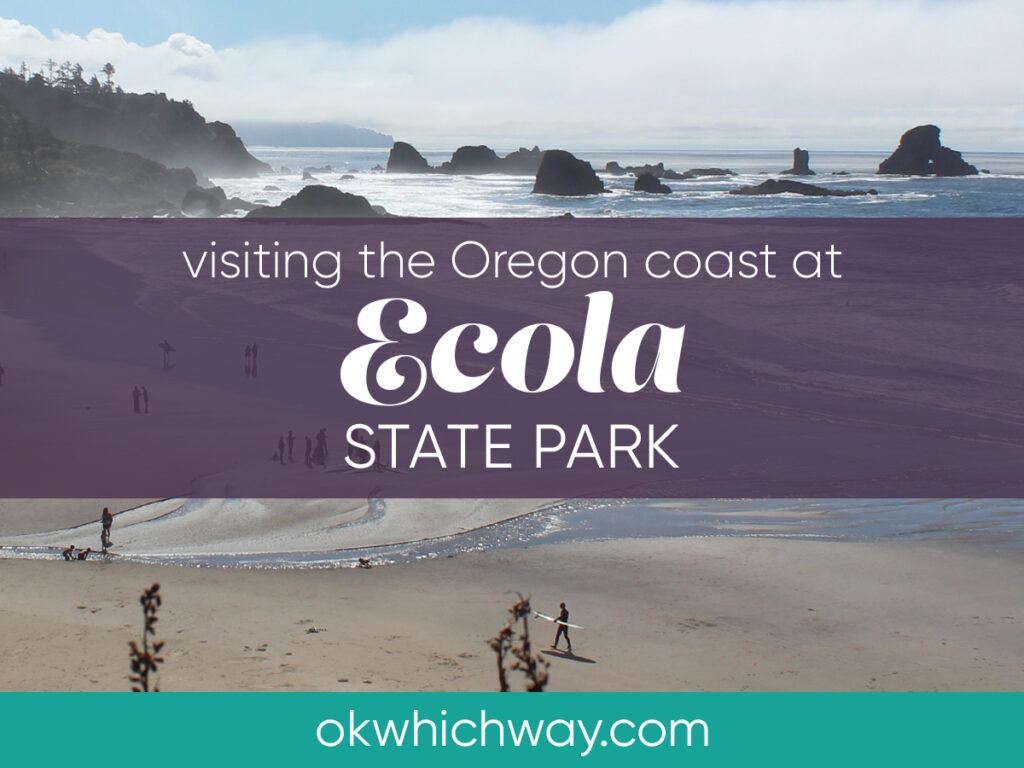 Visiting Ecola State Park
Located between Seaside & Cannon Beach is Ecola State Park. It is a lovely place to catch some waves, or simply watch the waves, go hiking or spot coastal wildlife.
Members of the Corps of Discovery traveled here to reach a beached whale. They were hoping to trade the meat and blubber with local Native American tribes, but the locals got to the whale first. The park is part of the Lewis & Clark National Historic Park.
This area is also a fairly popular place for film makers. Goonies, Point Break, Kindergarten Cop, andTwilight all have scenes filmed here.
"…the grandest and most pleasing prospect my eyes ever surveyed." Captain William Clark
Park Info
Location: Near Cannon Beach. About 1 1/2 hours from Portland.
Lodging/Camping: No overnight parking. Camping is available at Hiker's Camp for through hikers on the Oregon Coast Trail.
Food: No restaurants
Dogs: Allowed
Entrance Fee: Day use fee. If you visit Oregon State Parks often, purchasing an annual or 2 year pass is the way to go.
Park Maps: Link to park map
Ecola Point
The view from Ecola Point
Haystack Rock in Cannon Beach is one of the last rocks visible.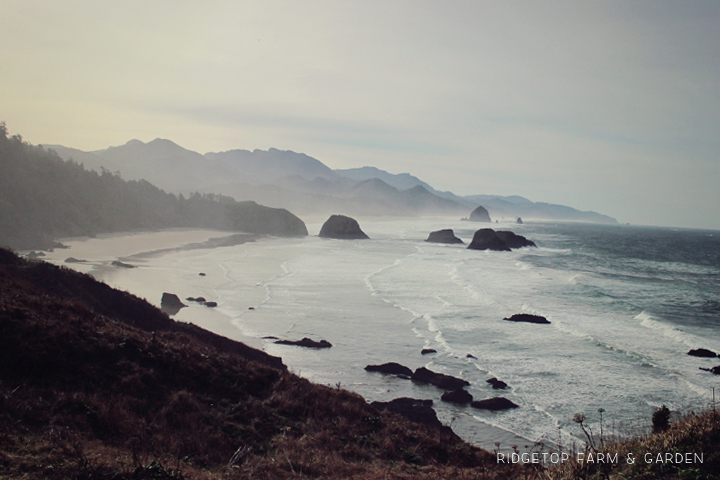 Ecola Point to Indian Beach Trail
There is a 1.5 mile trail from the Ecola Point parking lot to Indian Beach. It is a beautiful walk through the Coastal woodland with the occasional view of the ocean. The trail is part of the Oregon Coast Trail that stretches the entire length of Oregon.
Top Right: Sea Lion Rock
Bottom: Looking towards Indian Point & Indian Beach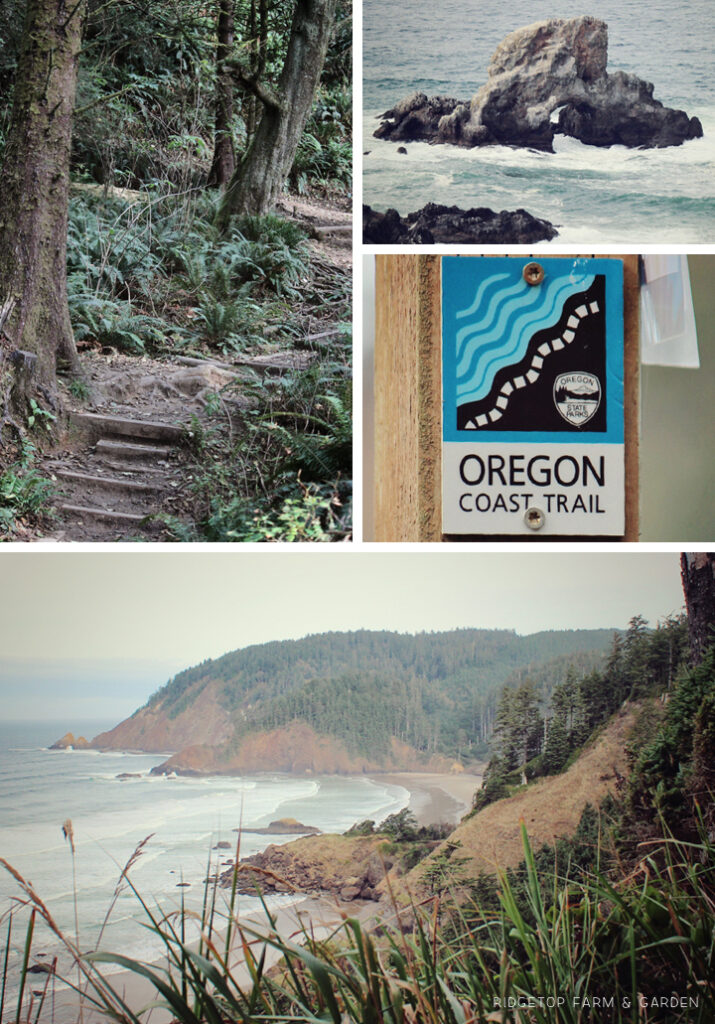 Indian Beach
Indian Beach is a secluded, wonderfully beautiful stretch of beach.
In the movie Twilight, this is the location used for the LaPush beach, where the kids meet to go surfing. It is also where Jacob tells Bella about the Quileute legend.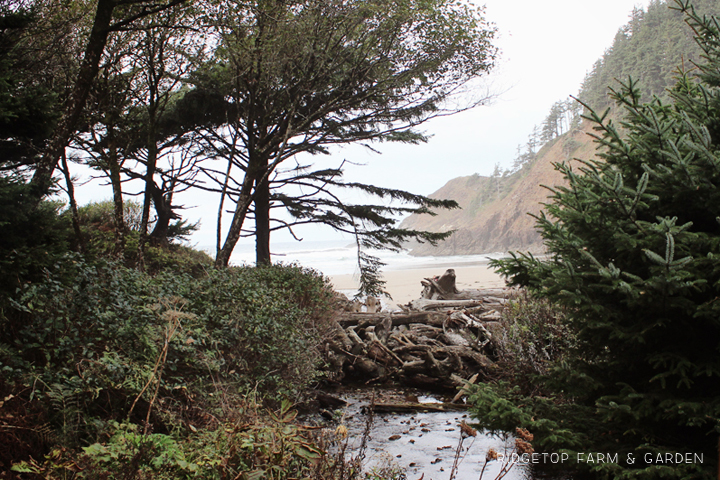 Canyon Creek & Indian Creek flowing into the ocean.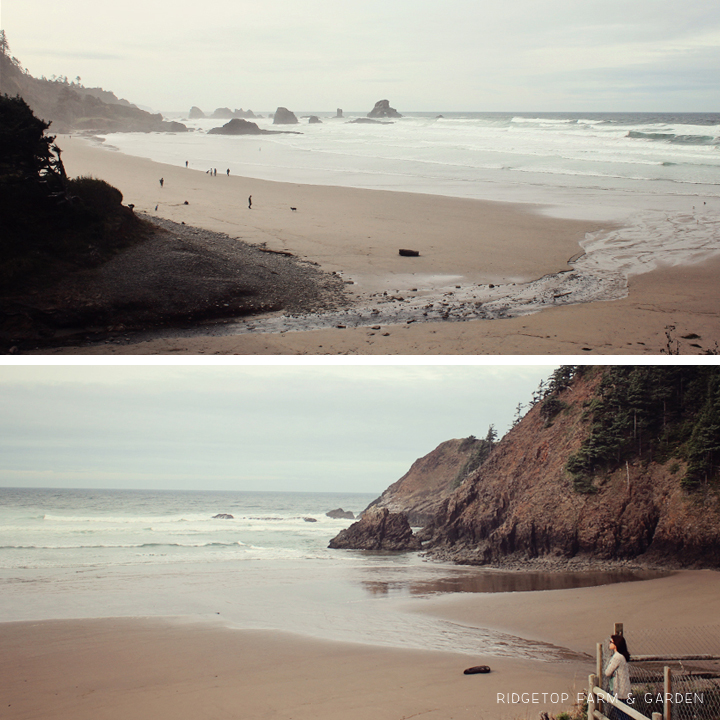 Located at Indian Beach is the trailhead for the Clatsop Loop Trail. It is a trail loop taking you up the south side of Tillamook Head.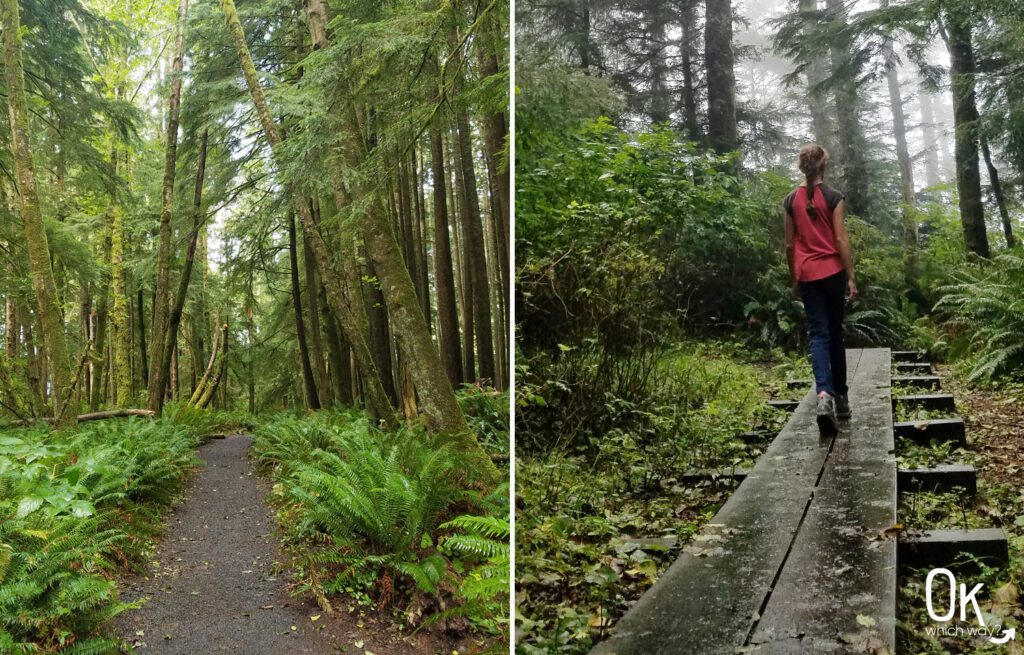 Top: Submarine Rock in the front.
Bottom Right: This is a popular place to surf. In the background is the Tillamook Rock Lighthouse, which was decommissioned in 1957.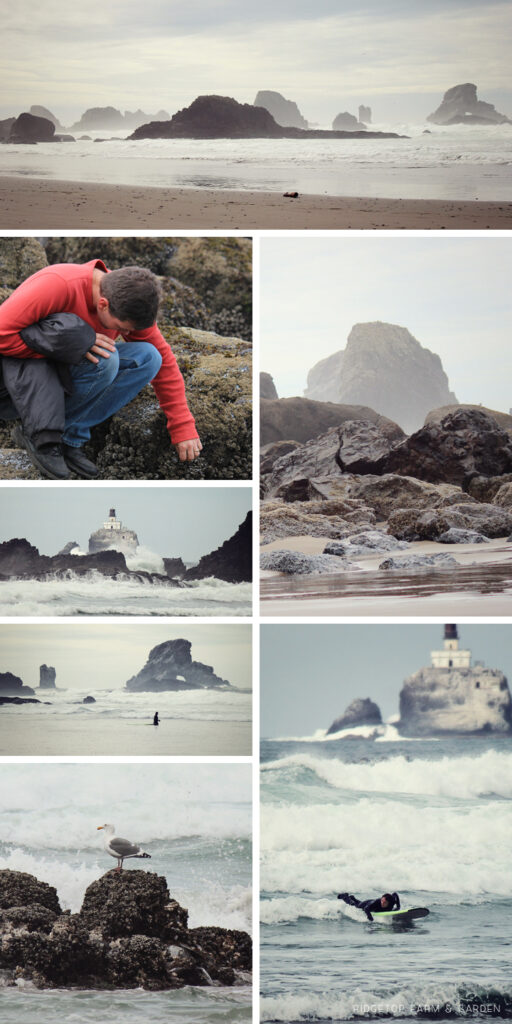 If you are looking for a relaxing place to just chill and enjoy the sand and salt water, this is without a doubt a fantastic choice.
Thinking About Exploring Ecola State Park?
Pin This to Help Plan Your Trip ⬇