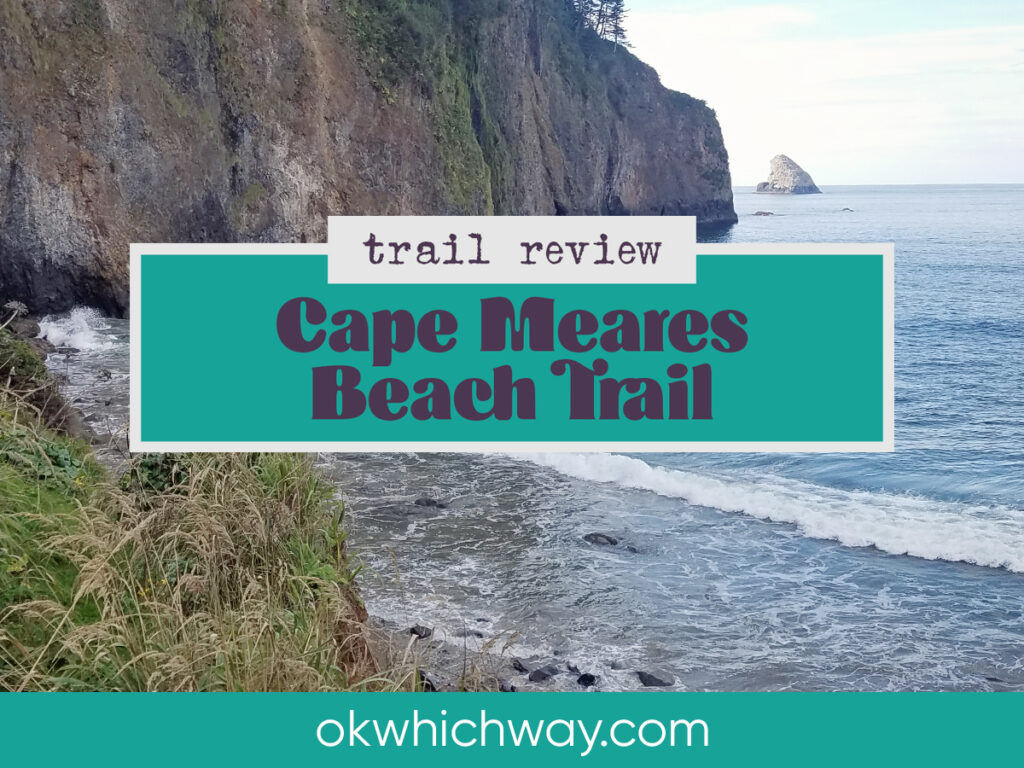 Cape Meares Beach Trail Review
Cape Meares is a popular place to visit. Guests come to see the lighthouse and the amazing views. Less popular, though, is the Cape Meares Beach Trail that is located within a National Wildlife Refuge. The round trip hike is less than 2 miles, but it is primarily one mile down, then the unfortunate one mile back up.
⭐⭐⭐⭐⭐
Location: About 20 minutes from Tillamook and an hour and a half from Portland.
Trail Type: Out and Back
Elevation: Sea Level – 500 feet
Difficulty: Moderate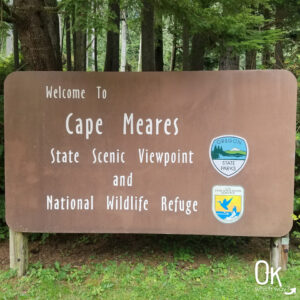 Our Stats
Distance: 1.85 miles
Trailhead: Cape Meares Beach Trail
Hiking Time: 47min*
*A quick note on our hiking style – We stop and smell the roses. When I go for a run, speed is a consideration. While hiking, it is not. We take photos, watch the chipmunk in the tree, find geocaches, and simply enjoy the adventure. So, typically a hike can be completed in a shorter time than we log.
Our Route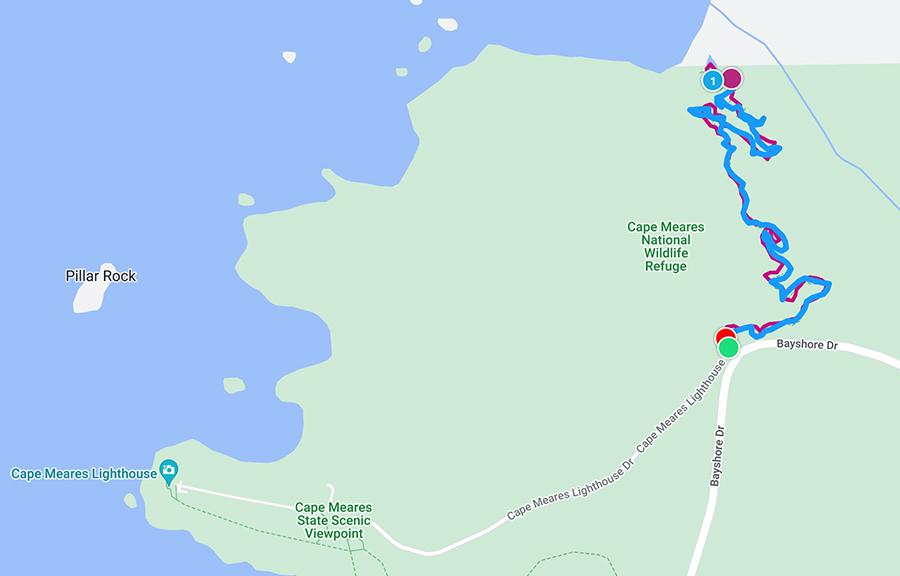 Location
The trailhead is located right off Bayshore Drive, right before the turn to head towards the lighthouse. There are two trails at this location. One heads towards Big Spruce, the largest Sitka Spruce in Oregon. The other goes down to the beach – which is the trail I took.
Going Down to the Water
The trail is a narrow, dirt path down to the water's edge. Watch for obstacles such as tree roots and branches. I hiked this trail in mid October. Later in winter the trail can get extremely muddy.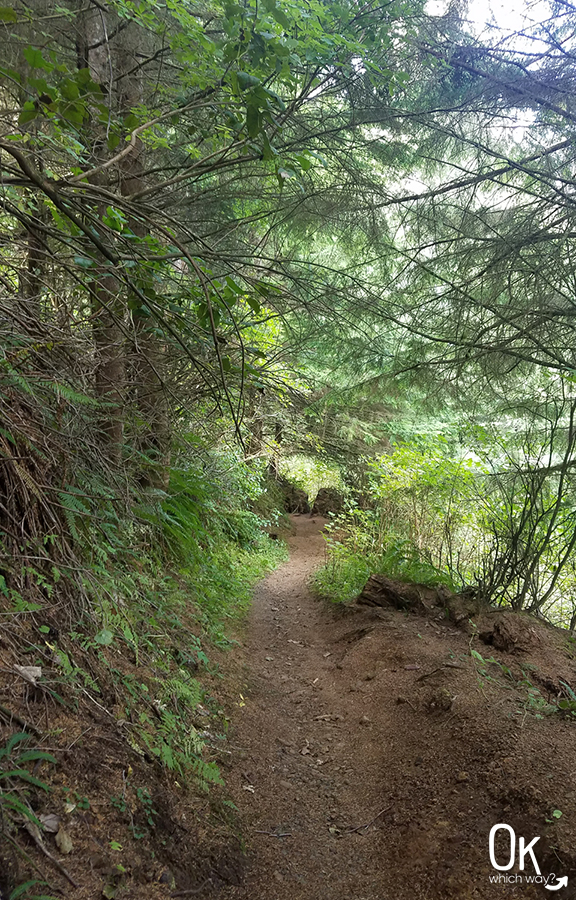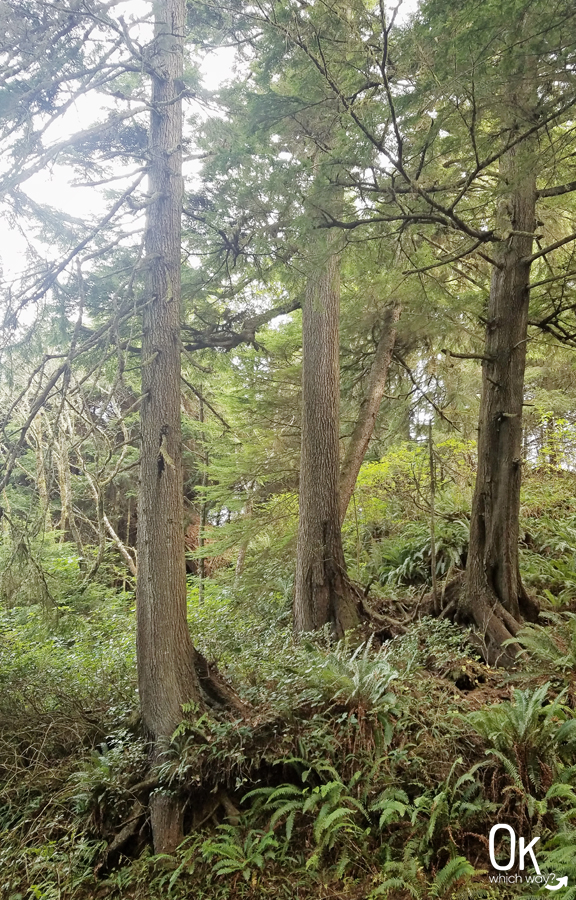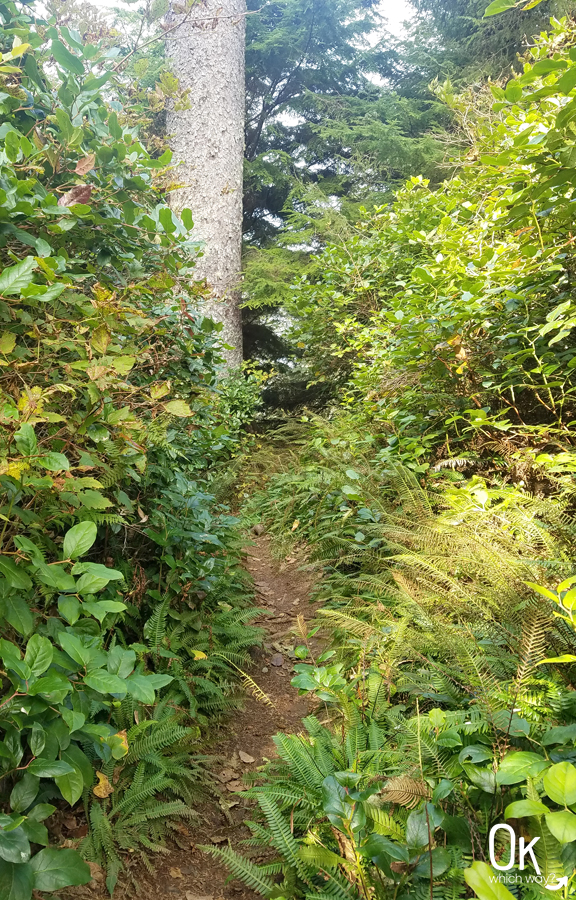 The trail seemed to get narrower and narrower.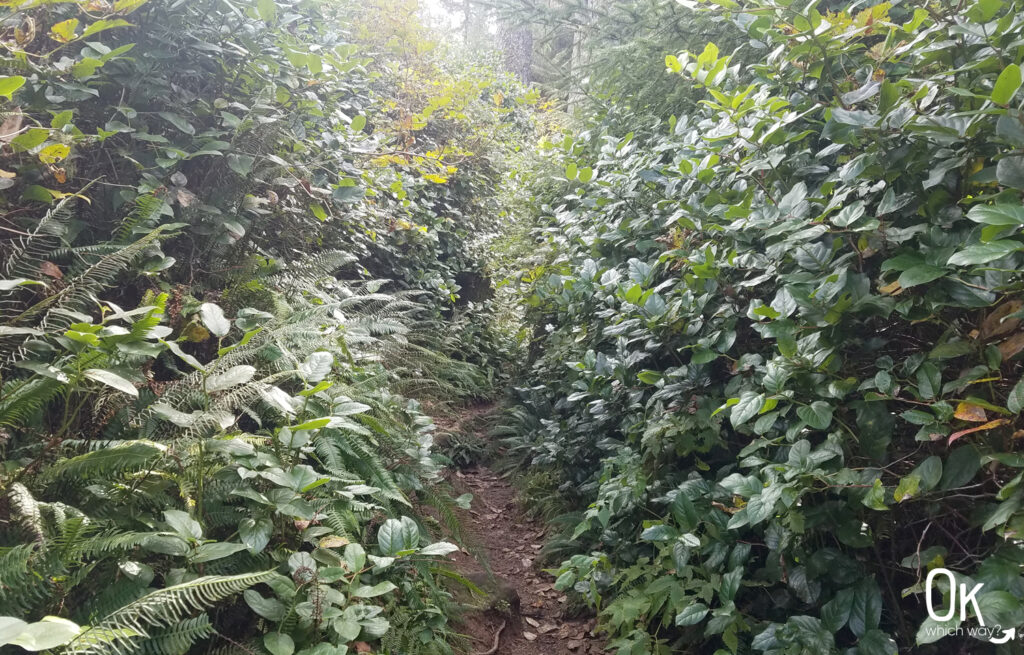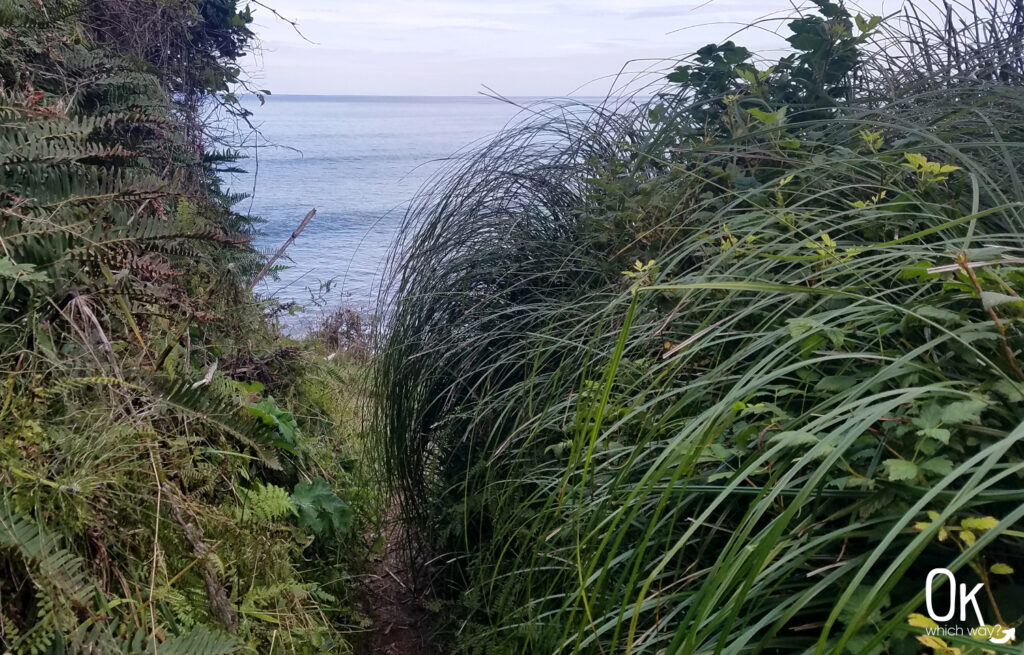 The trail leads right to the water, with a view of Pyramid Rock.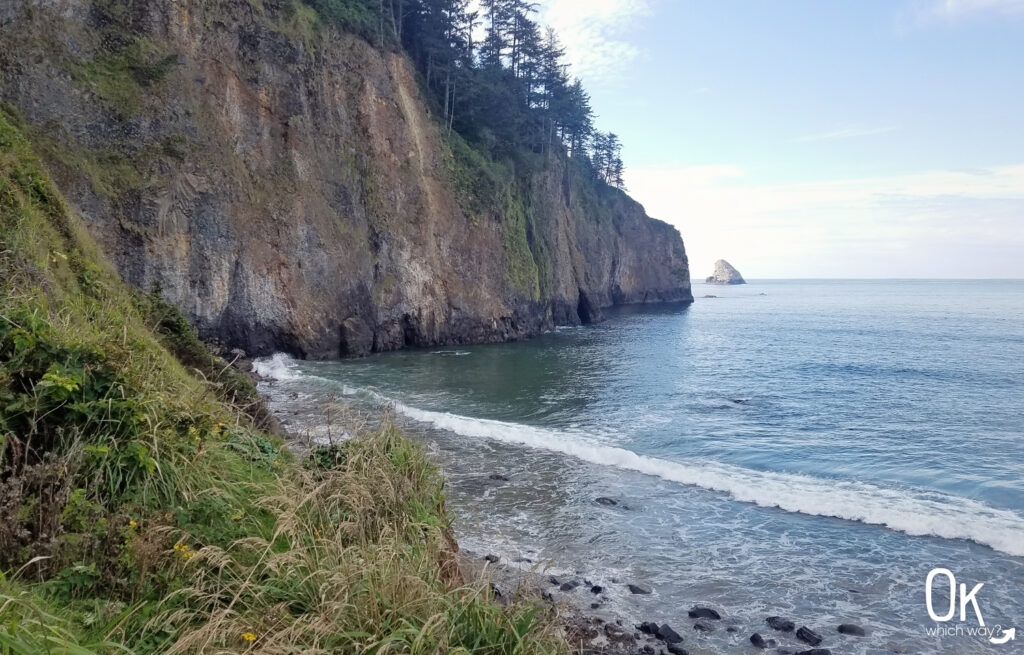 Looking north towards Cape Meares Beach and Barview Jetty.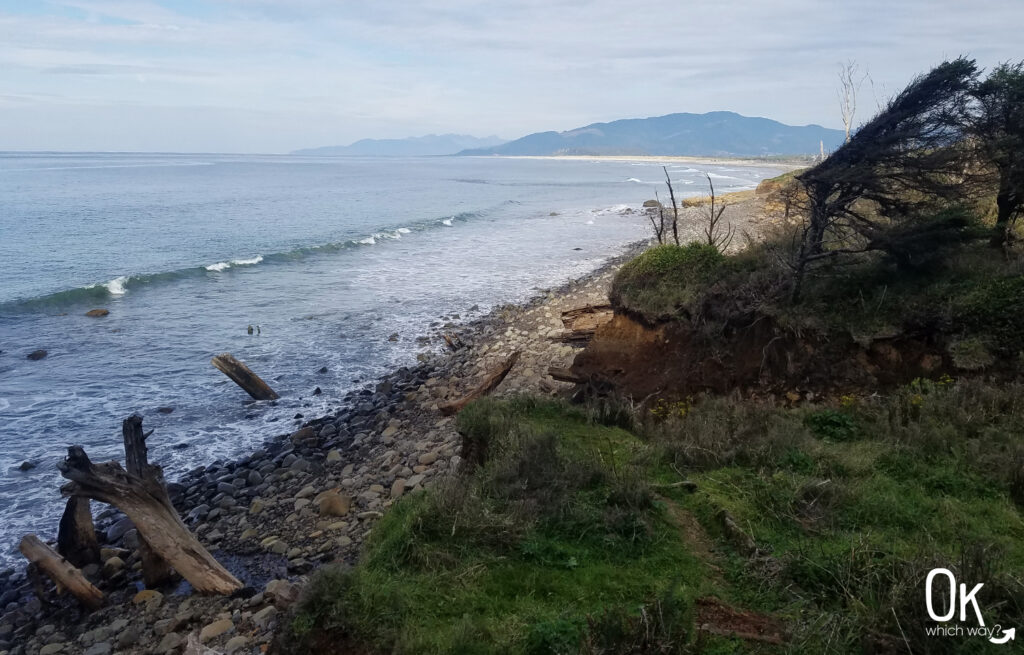 Going Up
This is an out and back trail, so after taking in the magic of the ocean I hiked back up the path I just came down. It's moderately steep, but I was able to keep an ok pace all the way.
Conclusion
This is a nice trail that doesn't tend to get many hikers. I would like to hike it again and spend more time at the secluded beach.
Resources
Entrance Fee: None
Trail Map: AllTrails map
LEAVE NO TRACE
Thinking about hiking Cape Meares Beach Trail?
Pin This⬇