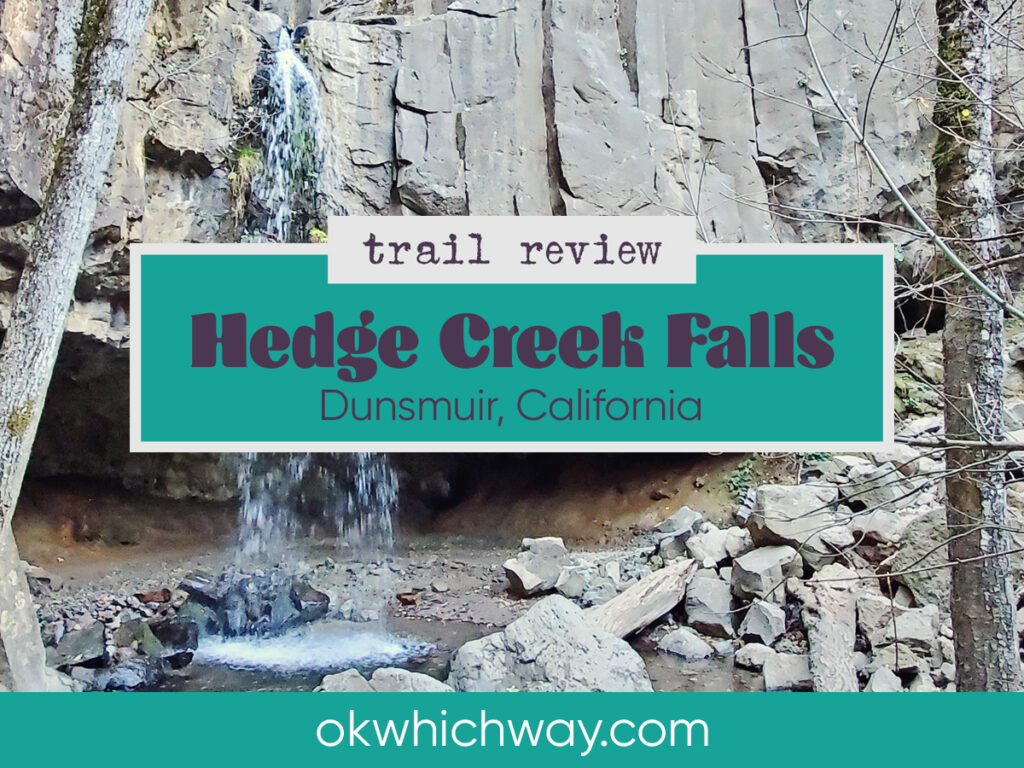 Hedge Creek Falls Trail Review
Located about an hour north of Redding is Hedge Creek Falls. It is a great stop along 1-5 if you're traveling a long distance. The trailhead is just off the Interstate and near a parking area that holds about 20 cars. I'm always on the lookout for a quick hike to do when we have long days in the car. This spot was perfect.
⭐⭐⭐⭐⭐
Location: near Dunsmuir, California
Trail Type: out and back
Elevation: about 2600′
Difficulty: easy
Ok Which Way is a participant in the Amazon Services LLC Associates Program. Our posts may contain advertisements or affiliate links, which means we will make a small commission if you buy any products that have been linked to on this blog.
Our Stats
Date: November 2019
Distance: 1 mile
Hiking Time: 0hrs 51min*
*A quick note on our hiking style – We stop and smell the roses. When I go for a run, speed is a consideration. While hiking, it is not. We take photos, watch the chipmunk in the tree, find geocaches, and simply enjoy the adventure. So, typically a hike can be completed in a shorter time than we log.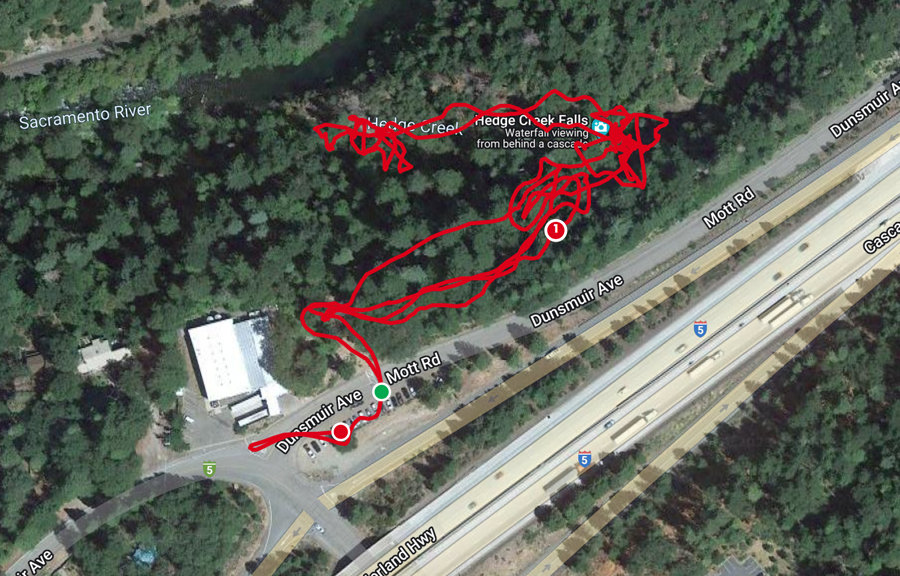 Walking to the Falls
It's about a half mile walk down a dirt trail to the falls.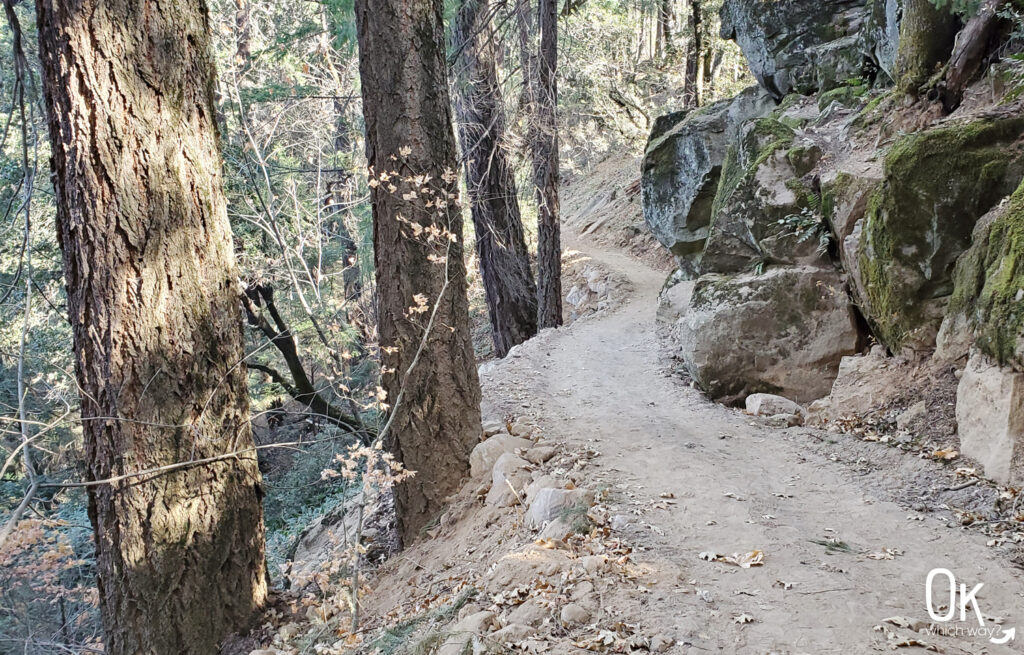 Hedge Creek Falls
Admittedly, the water flow was less than impressive during our visit. But, the hike through the canyon was lovely. I'm a sucker for landscapes that have columnar basalt.
The trail takes you behind the falls – which is fun no matter how old I get.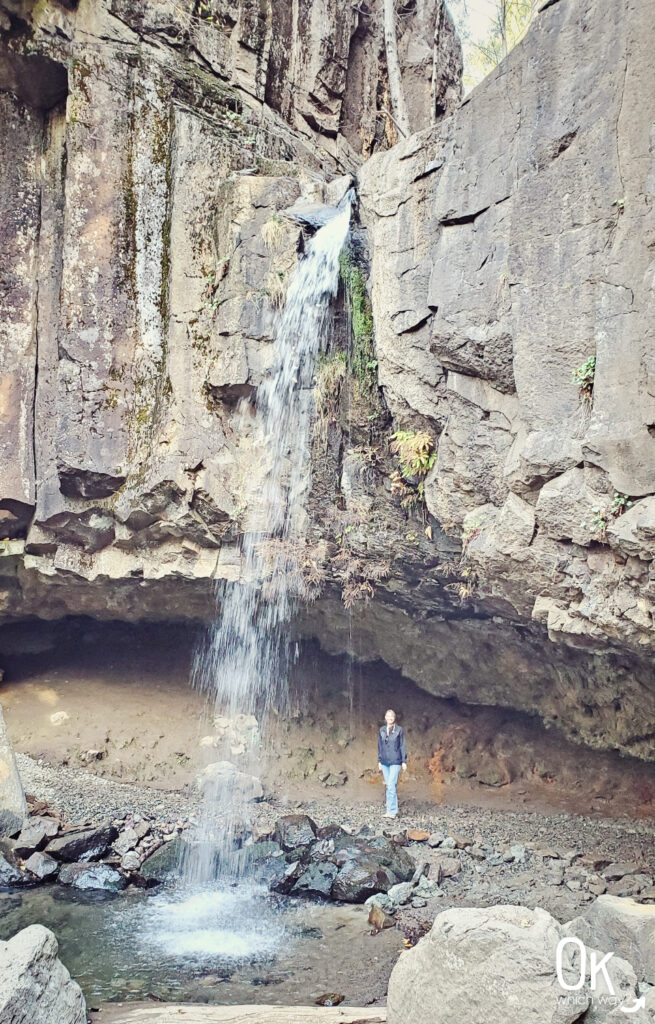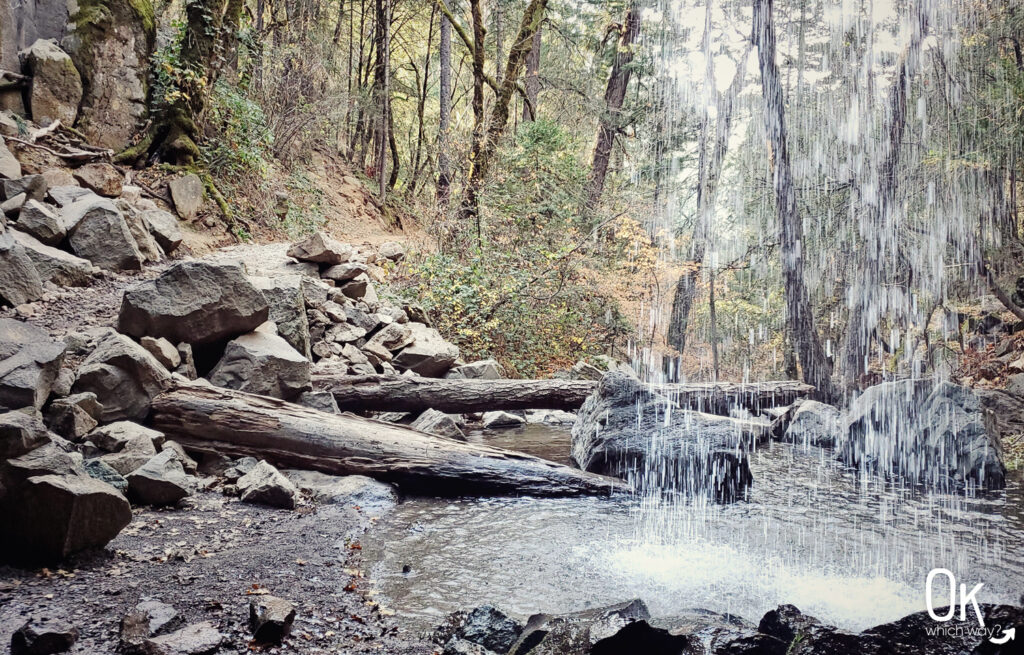 Handprints
I don't know if there is a story associated with the handprints all over the rock at the cave. But, we dipped our hands in the mud and added to the collection.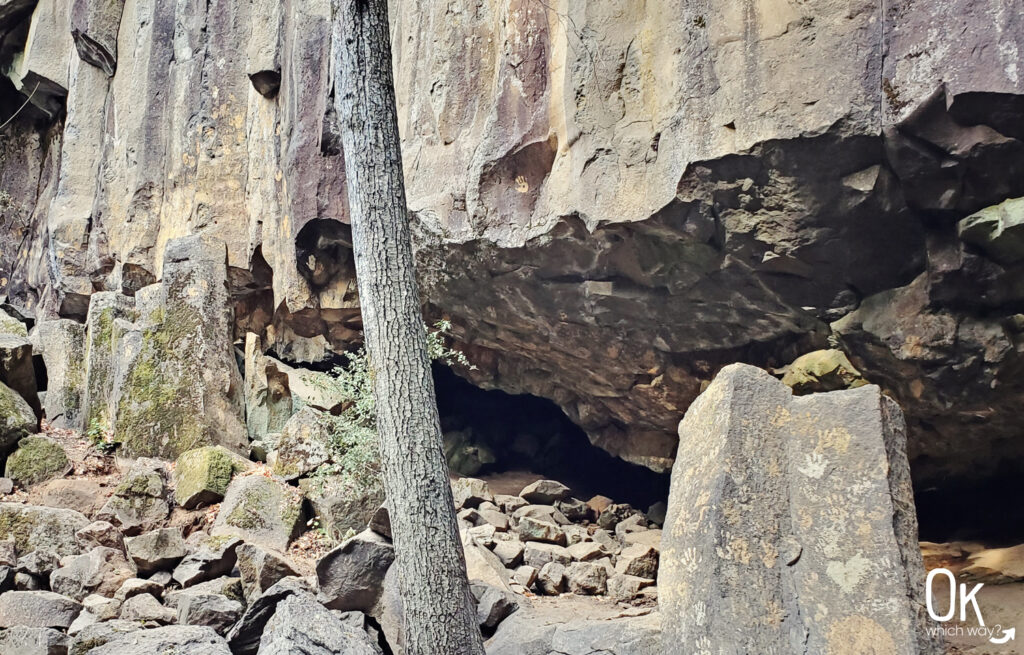 Mount Shasta Viewpoint
Continue past the waterfall to a catch a glimpse of Mt Shasta.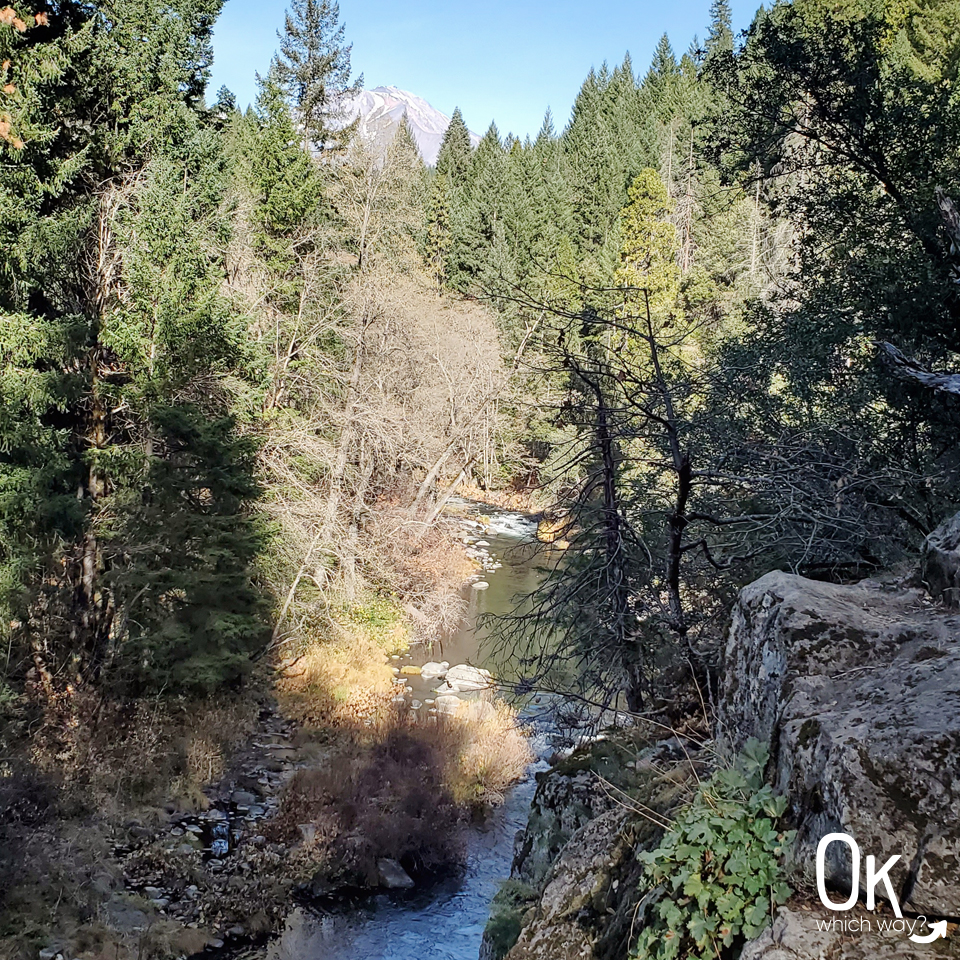 Conclusion
The hike was just what we needed during a long day in the car. We were able to be outside enjoying a nice, autumn day for almost an hour. I would definitely hike this trail again.
Want an easy way to reread this review?
Pin it ⬇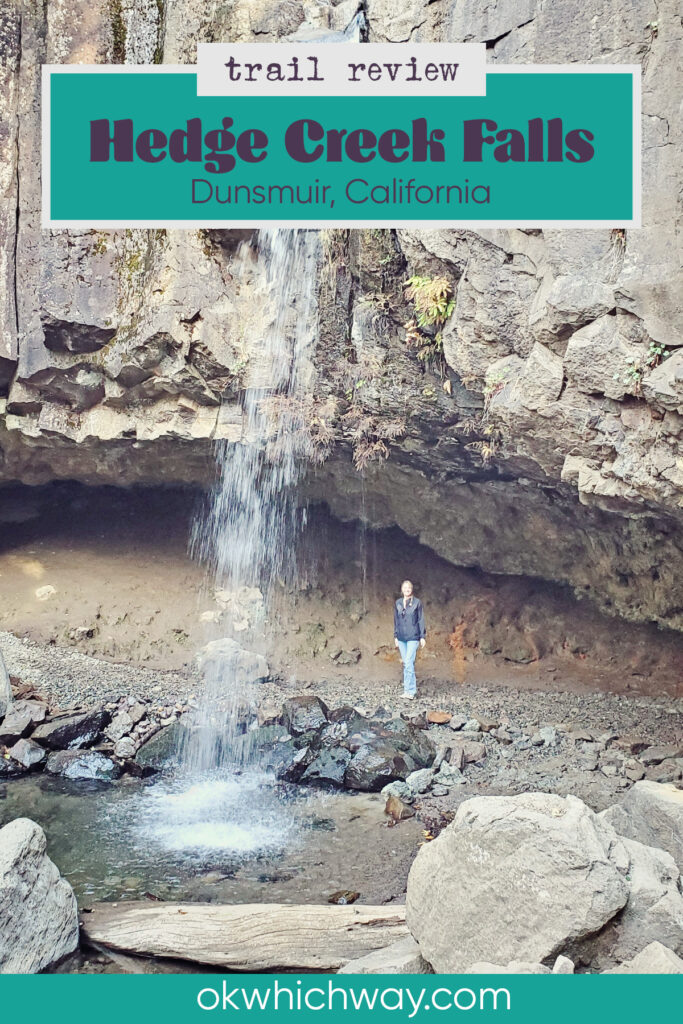 Other Places to Visit in Northern California