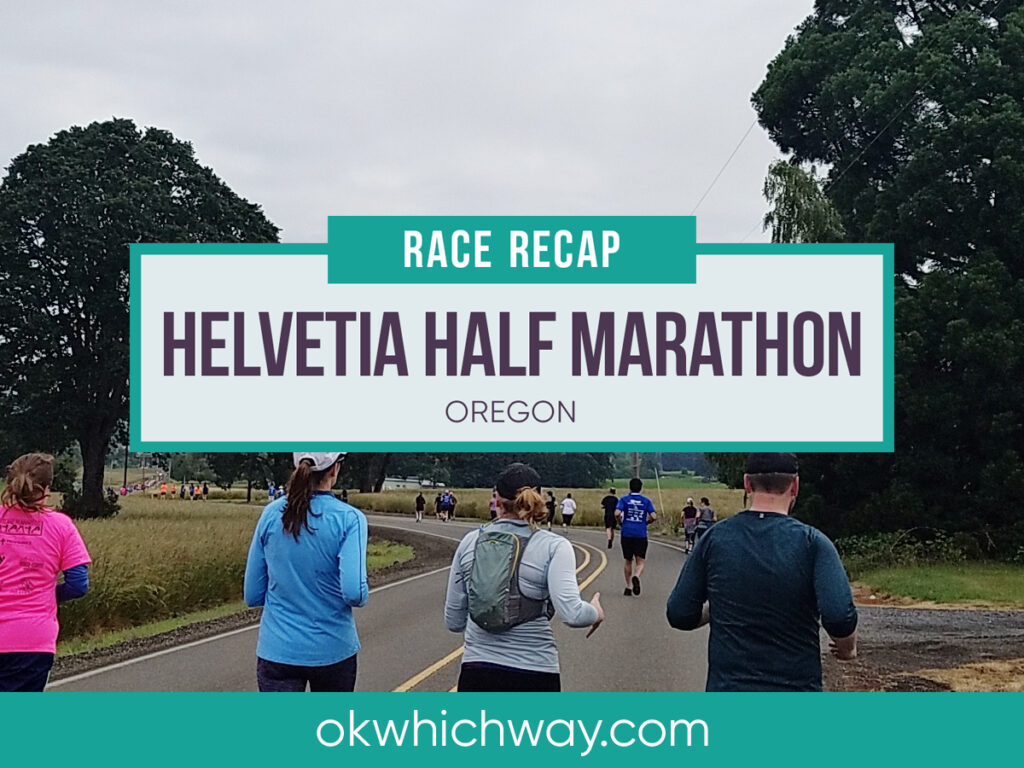 Helvetia Half Marathon Race Recap
The Helvetia Half Marathon had been on my bucket list for awhile now. However, the course made me nervous. I had heard it's hilly and difficult.
A friend was interested in doing it and asked if I would do it with her. Of course, I said I would do it – hills and all.
Since I knew there were hills, I did a bit of hill training prior to the event. Not a lot – just about once a week.
This was my first half marathon completed with a running partner. I thought we were well matched, pace wise. Although it was still a workout, the time seemed to pass more quickly having a partner to chat with.
Race Start: Hillsboro Stadium
Race Finish: Hillsboro Stadium
Race Distance: Half Marathon
Ok Which Way is a participant in the Amazon Services LLC Associates Program. Our posts may contain advertisements or affiliate links, which means we will make a small commission if you buy any products that have been linked to on this blog.
THE START
The start was at the stadium in Hillsboro and began like any other start. As far as I could tell, things ran smoothly.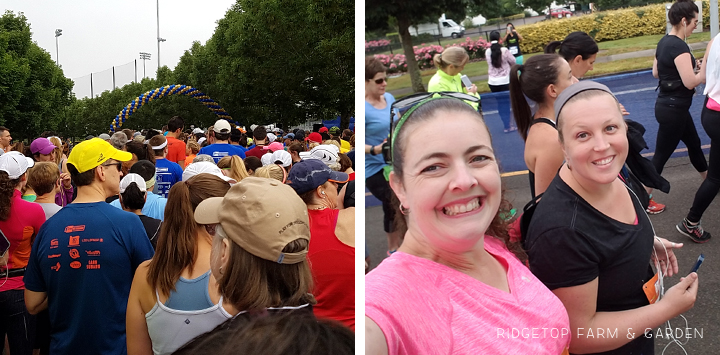 THE COURSE
The first mile or two were fairly flat.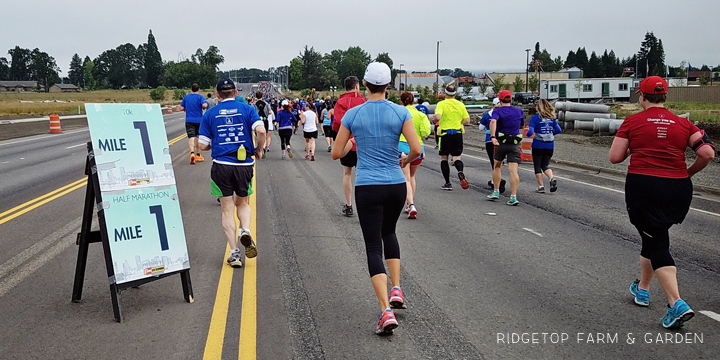 Then gradually the hills came. We did run/walk intervals, walking up the majority of the hill sections. The course meandered passed Helvetia Tavern, Roloff Farms and the picture perfect country church. It was a beautiful place to run.
I was thrilled when we made it to mile 10 and I still felt good.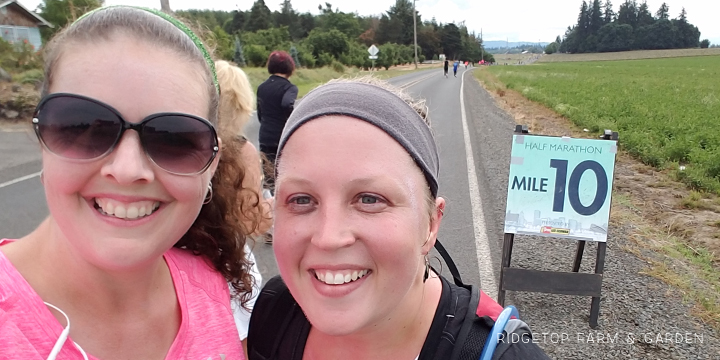 THE FINISH
We did it! This was my 6th and my friend's first half marathon. I am proud of how we did. The course was challenging, but we handled it well. I'm certain our hill training helped us power through.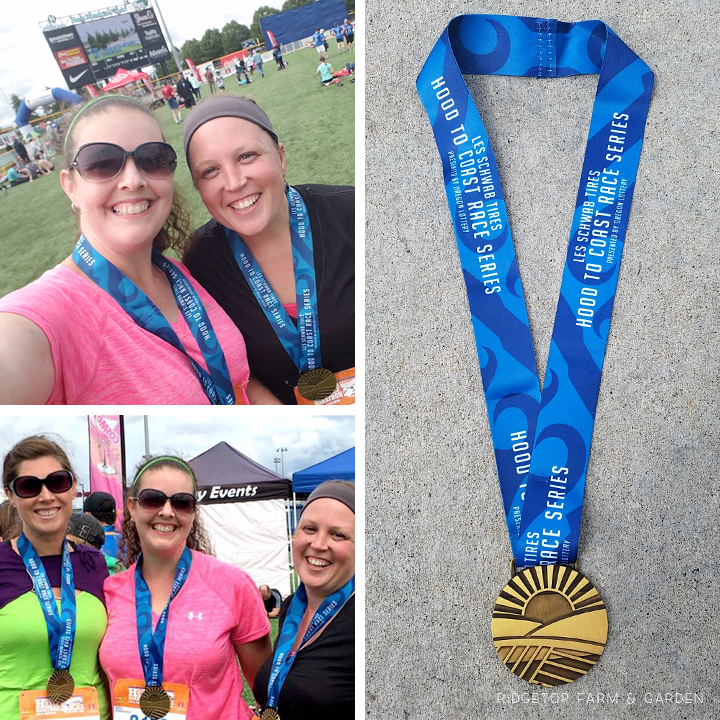 At the end of the race, we were rewarded with a Helvetia burger. I was starving and it was fabulous.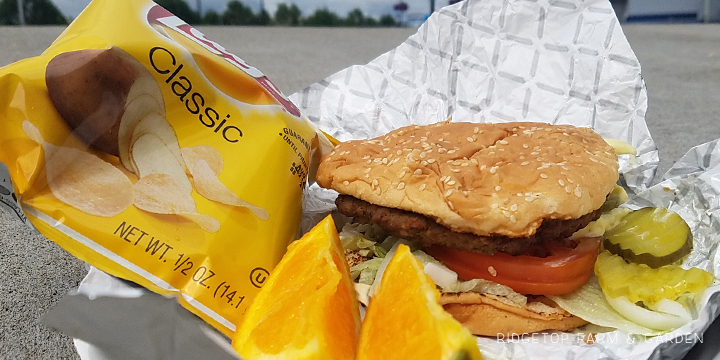 I was worried about this event mainly due to the hills. But, I had trained and felt good through the entire race.
For the first time, I completed a half marathon distance and wasn't sore the next day. My body was tired. I could tell it had a good workout, but I wasn't sore. That's amazing.
Woo hoo, another successful half for the record books!