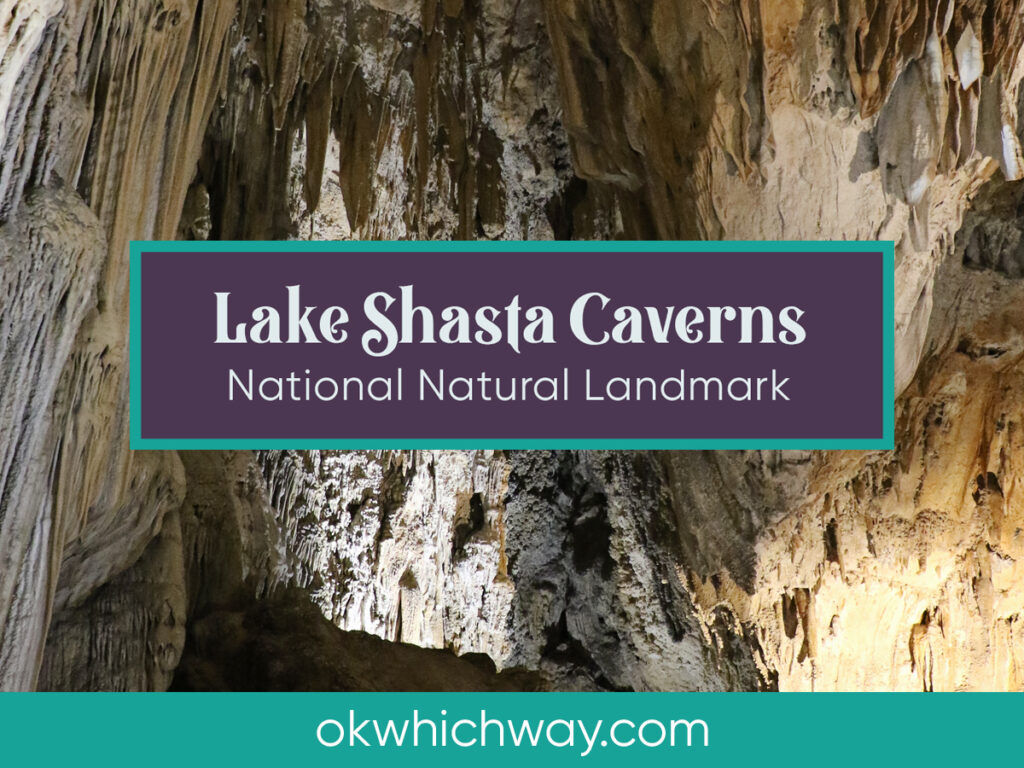 Lake Shasta Caverns
Located within the foothills of Mount Shasta are the Lake Shasta Caverns, a National Natural Landmark. The natural limestone caves house a remarkable collection of formations. It's an adventure worth experiencing if you are nearby.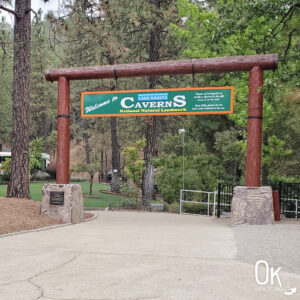 Ok Which Way is a participant in the Amazon Services LLC Associates Program. Our posts may contain advertisements or affiliate links, which means we will make a small commission if you buy any products that have been linked to on this blog.
Park Info
Location: Lakehead, California. About 25 minutes north of Redding.
Established: Open to the public since 1964. Designated a National Natural Landmark in 2012.
Things to Do: Take a cavern tour
Lodging/Camping: None available onsite
Food: Snack bar in the gift shop
Entrance Fee: We paid $35/adult in 2022. click here to see current fee pricing
Lake Shasta Caverns is an Epigenic Cave
A cave developed by water seeping into the ground and dissolving the rock. The formations change as more water enters the area.
Shuttle Ride to the Water's Edge
When it's time for the tour, you hop on a shuttle bus that takes you to the water's edge. Since the water levels fluctuate from year to year, the make shift road changes, too. When we went, the water was quite low and I'll admit, I wasn't a fan of the road. Our driver was great, but the dirt road was narrow and steep.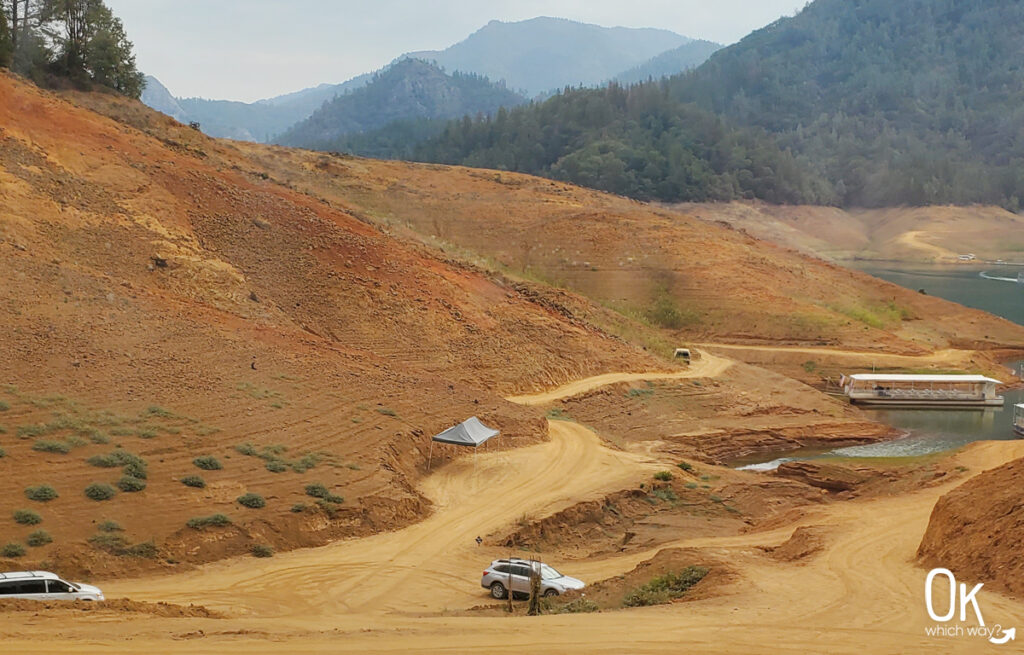 Boat Ride
From the bus, you board a boat that takes you across the McCloud Arm of Shasta Lake. It's only about a 10 minute boat ride, but it was great to be on the lake – even for just a few minutes.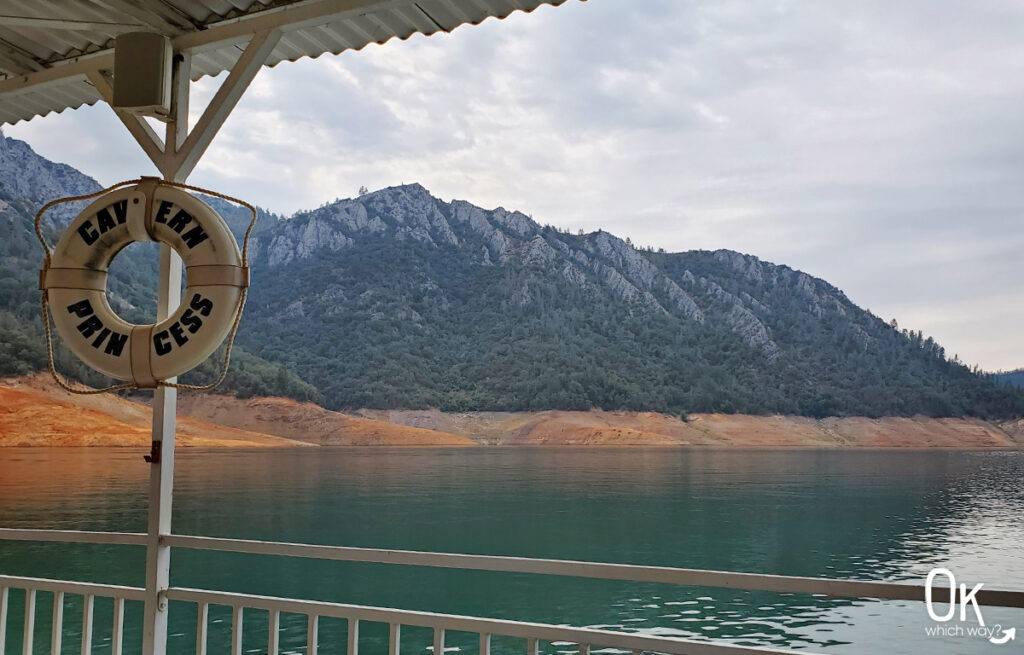 Exploring the Caverns
Once on the other side of the lake, another shuttle bus takes you up to the cavern museum where you wait for your tour to start.
The tour begins by walking through the door built into the mountainside.
Walking into the cave is breathtaking. The formations are impressive, both in size and variety. The caverns are large enough to easily walk through without needing to duck or crawl.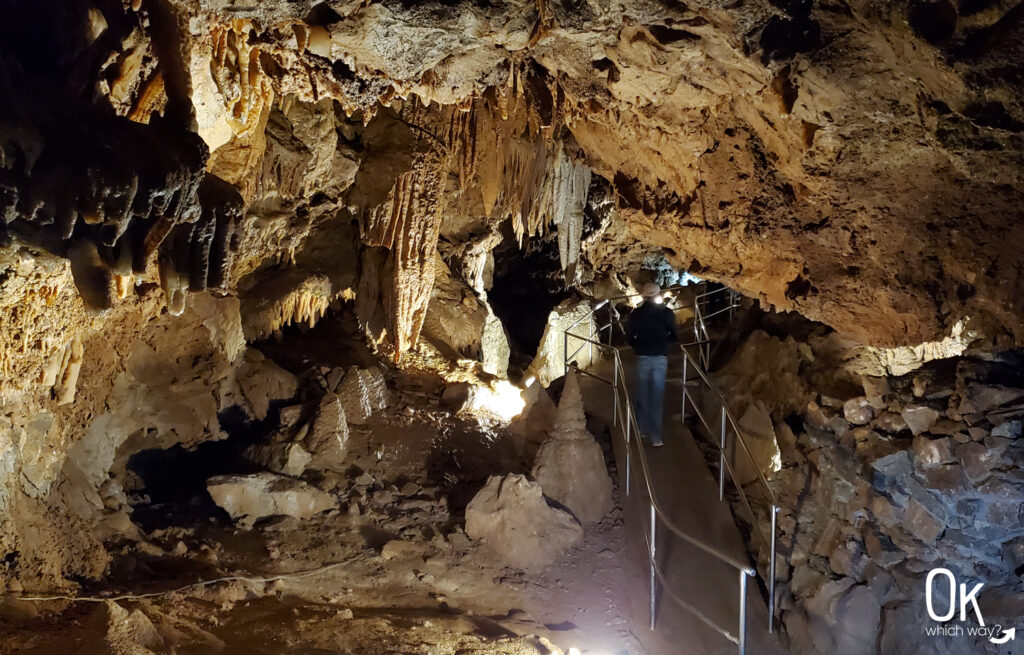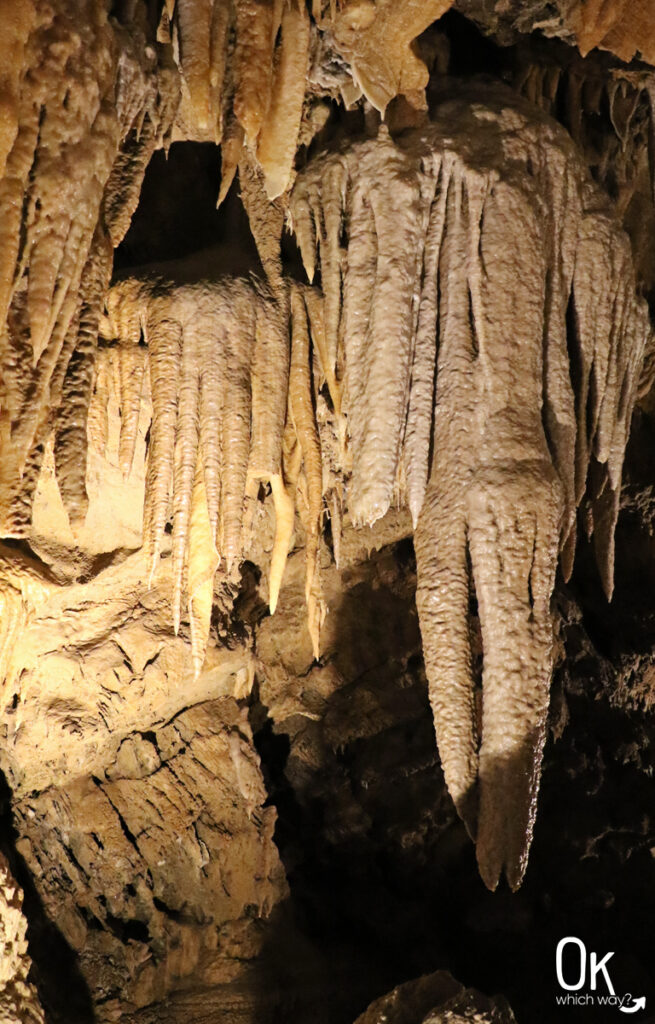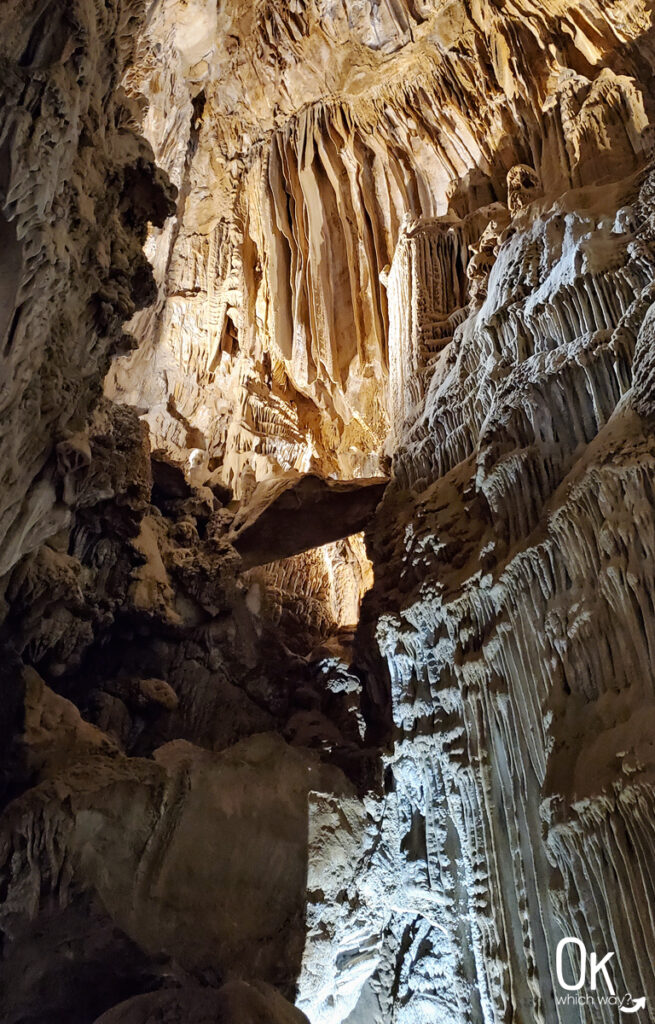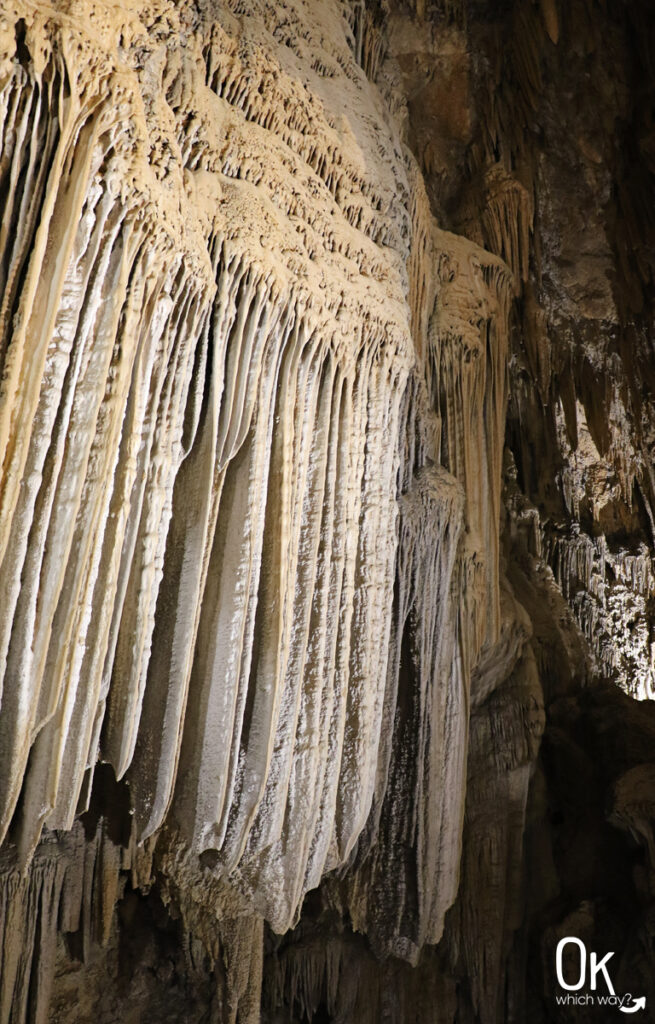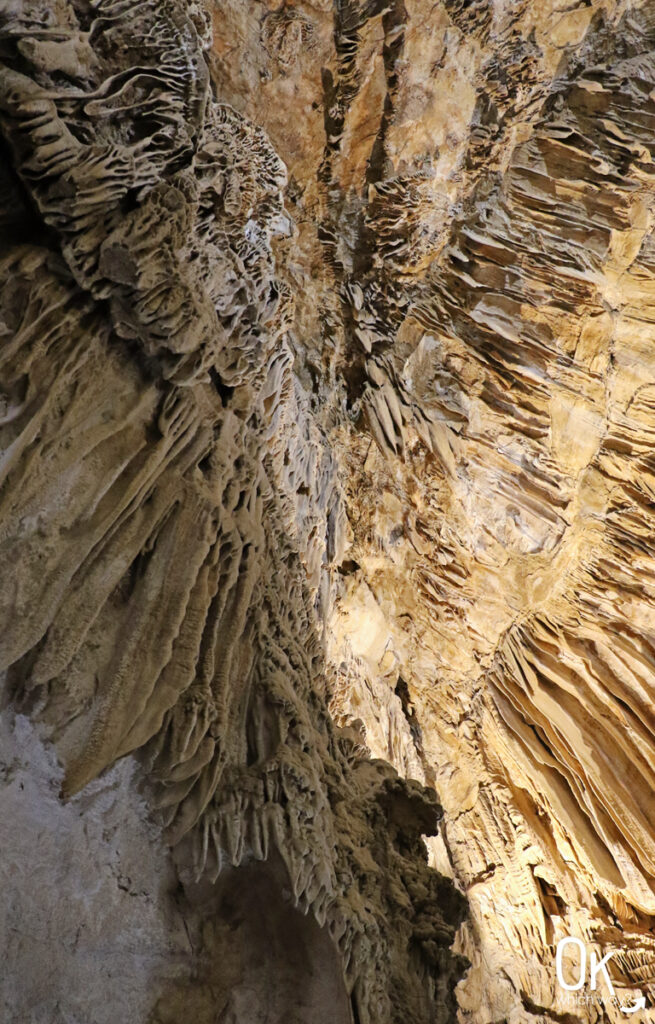 When the cave tour is over, you head outside to the sunlight and are in awe of the beauty outside, too.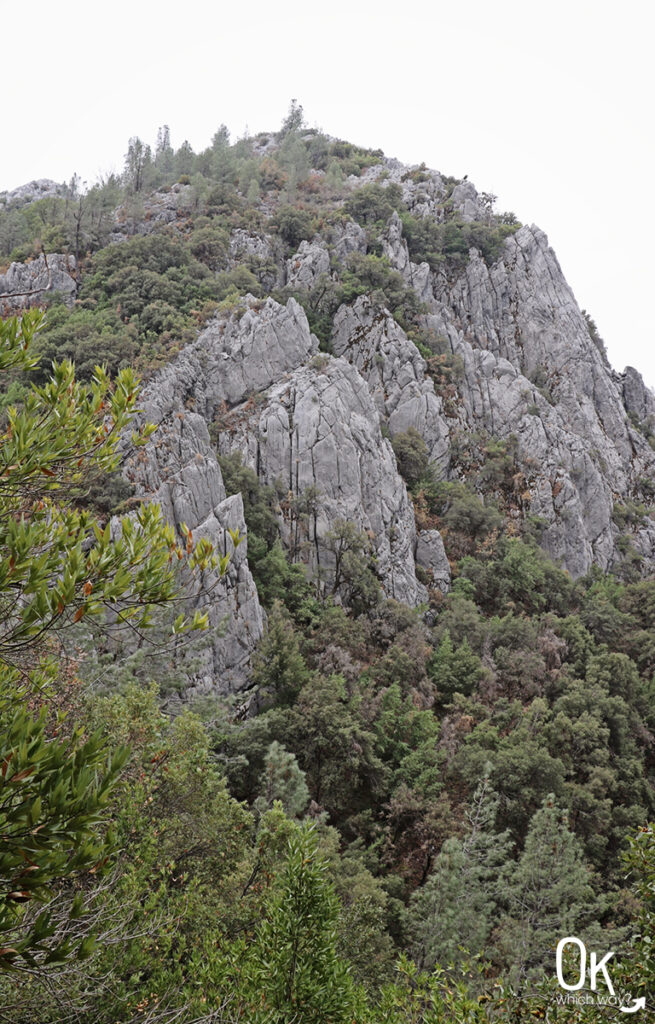 Heading Back
After the tour there wasn't time for exploring the museum, so be sure to do that when you arrive. You will be guided to the shuttle bus and retrace your journey back to the other side of the lake. Then, it's back on the bus that takes you up the sketchy road to the parking lot.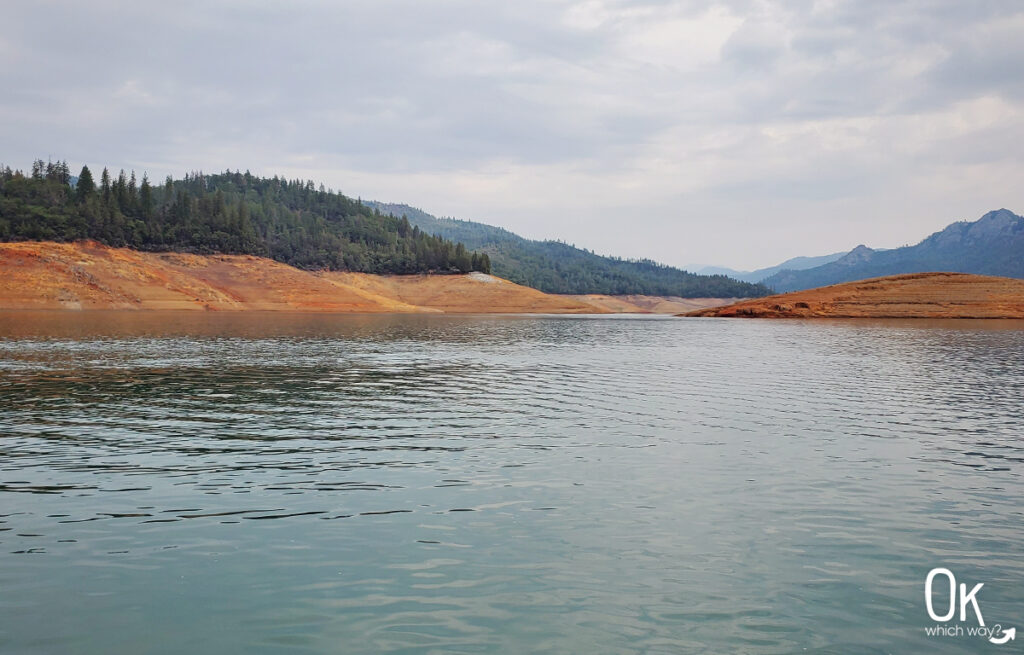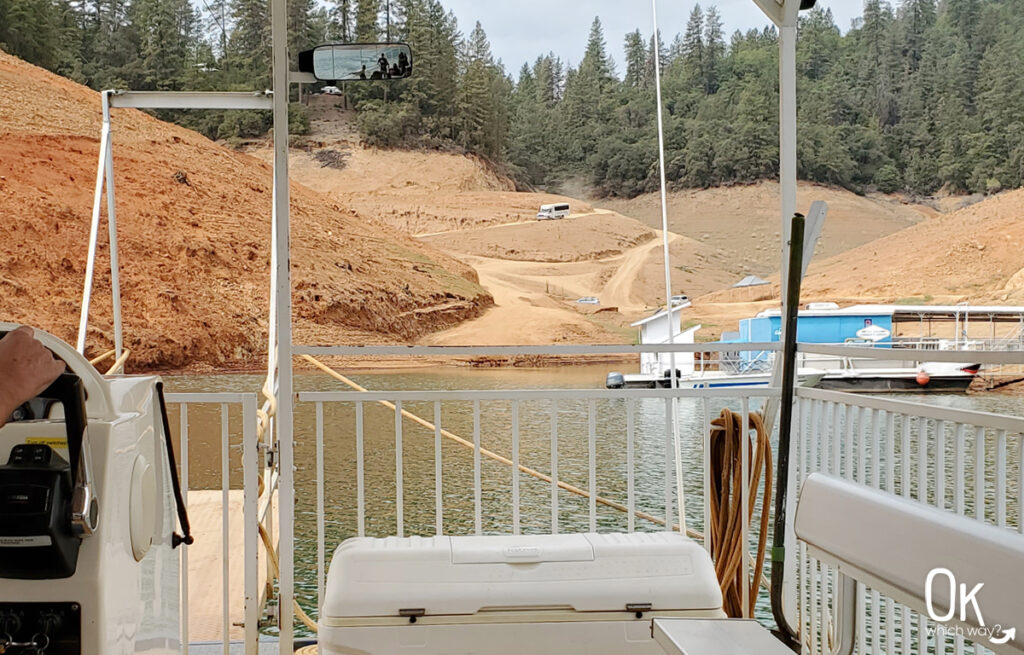 Thinking About Visiting the Lake Shasta Caverns?
Pin This to Help Plan Your Trip ⬇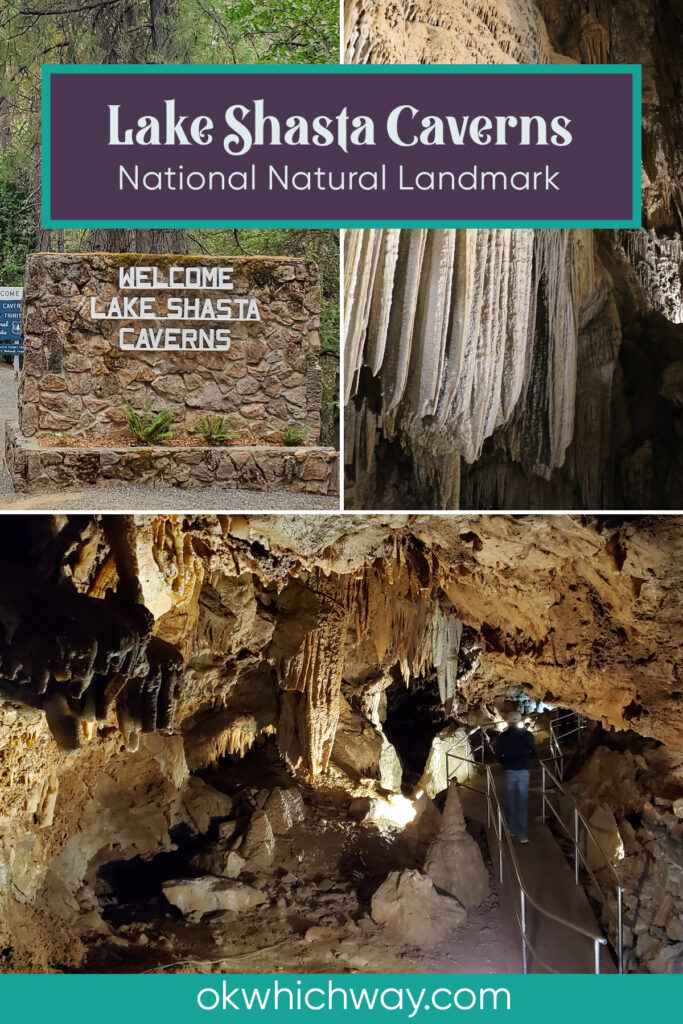 Places to Visit in Northern California