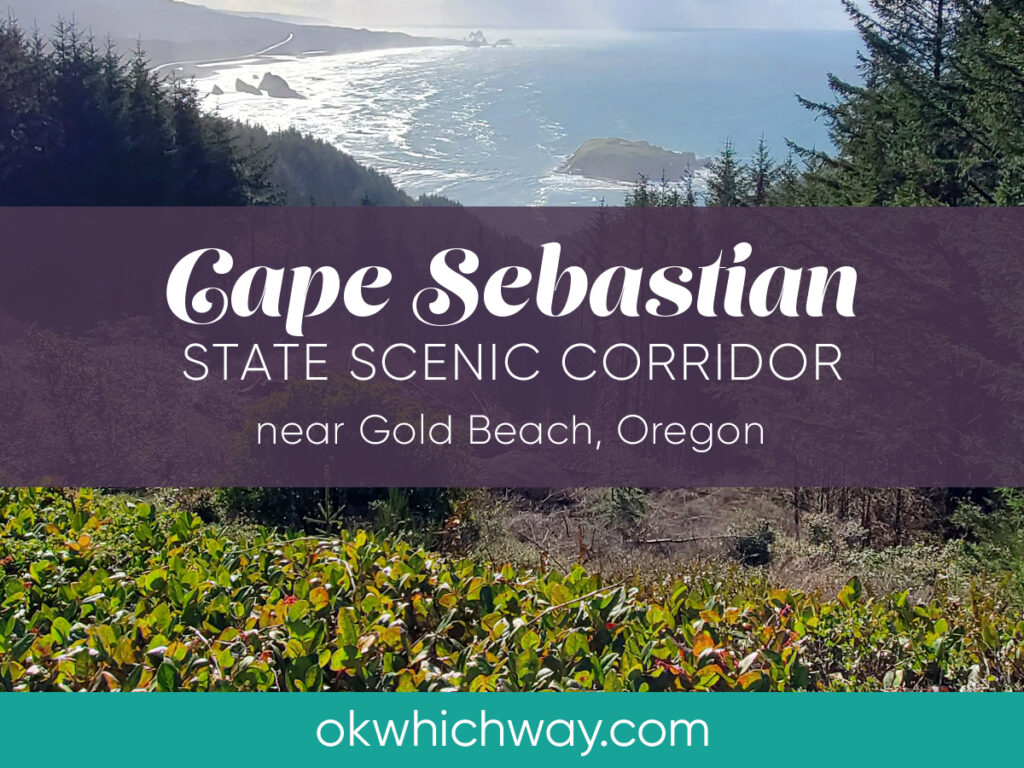 Cape Sebastian State Scenic Corridor in Oregon
Cape Sebastian State Scenic Corridor follows a short 3 mile section of Highway 101. The entire stretch is beautiful, but the main draw are the amazing views from the top of Cape Sebastian.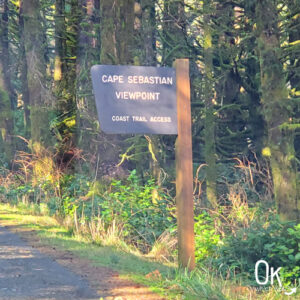 Ok Which Way is a participant in the Amazon Services LLC Associates Program. Our posts may contain advertisements or affiliate links, which means we will make a small commission if you buy any products that have been linked to on this blog.
SCENIC CORRIDOR

Scenic corridors are roads that possess highly scenic and natural features that can be viewed from the highway.

Know Before You Go
Parking: Two small parking lots, not far off Highway 101
Day Use Fees: none
View from the Southern Parking Lot
The view is spectacular right from the parking area. Just hop out of your car and enjoy. However, if you are feeling adventurous, there is a trail that winds a couple miles down the cape to the beach at Hunters Cove.
Looking south towards Pistol River State Scenic Viewpoint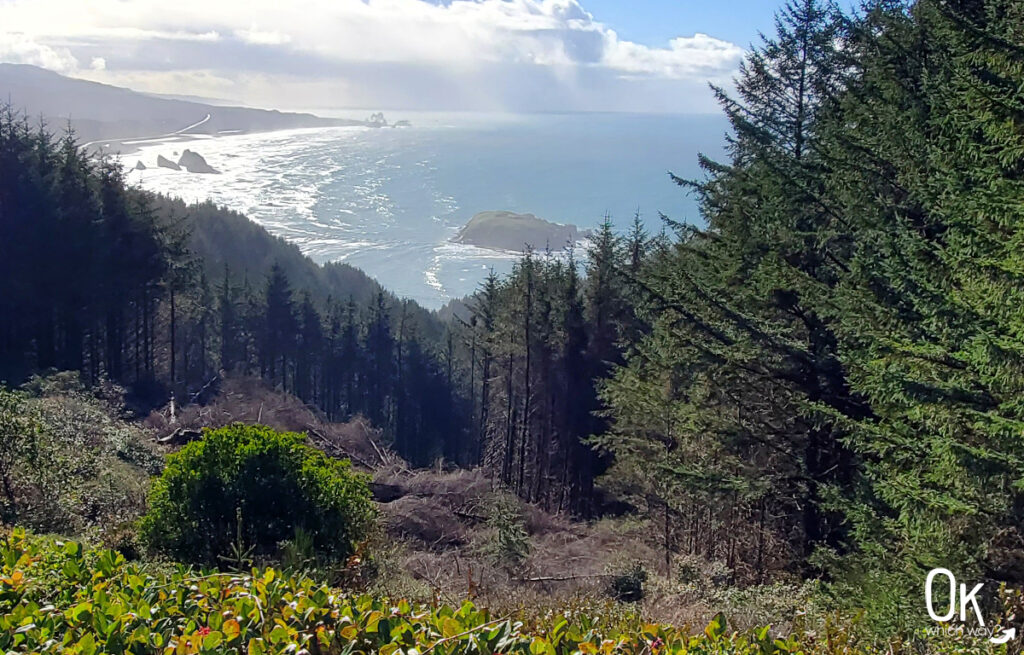 Looking north towards Gold Beach.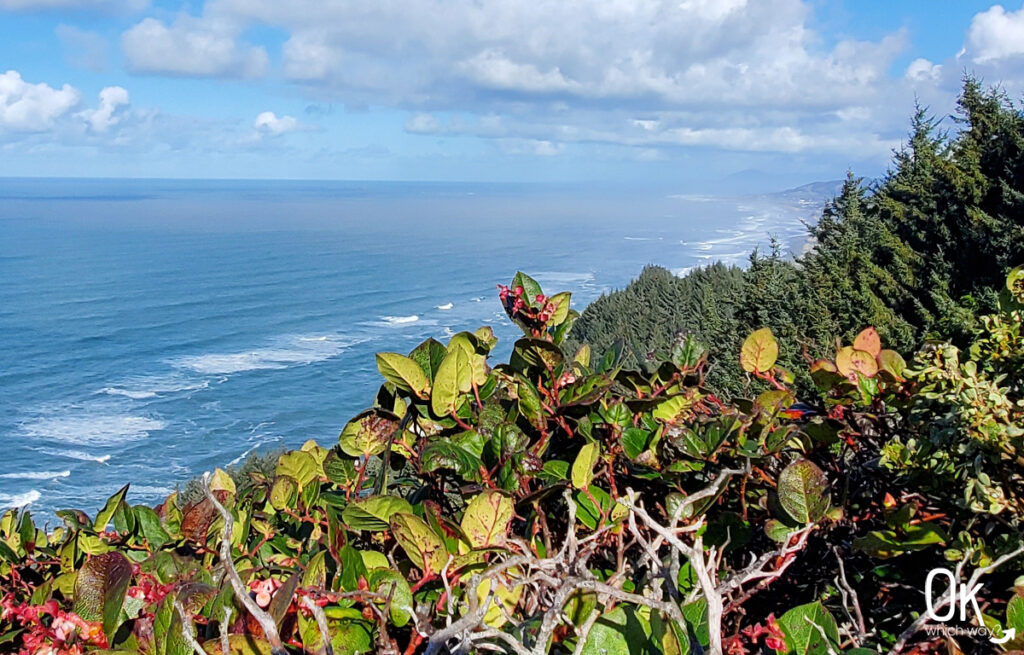 Meyers Beach North
About 2 miles south, along Highway 101, from the turn off to Cape Sebastian viewpoint is a pull out with multiple parking spots. A short trail leads down to Meyers Beach. It is definitely worth making this stop. The combination of sea stacks and crashing waves is breathtaking.