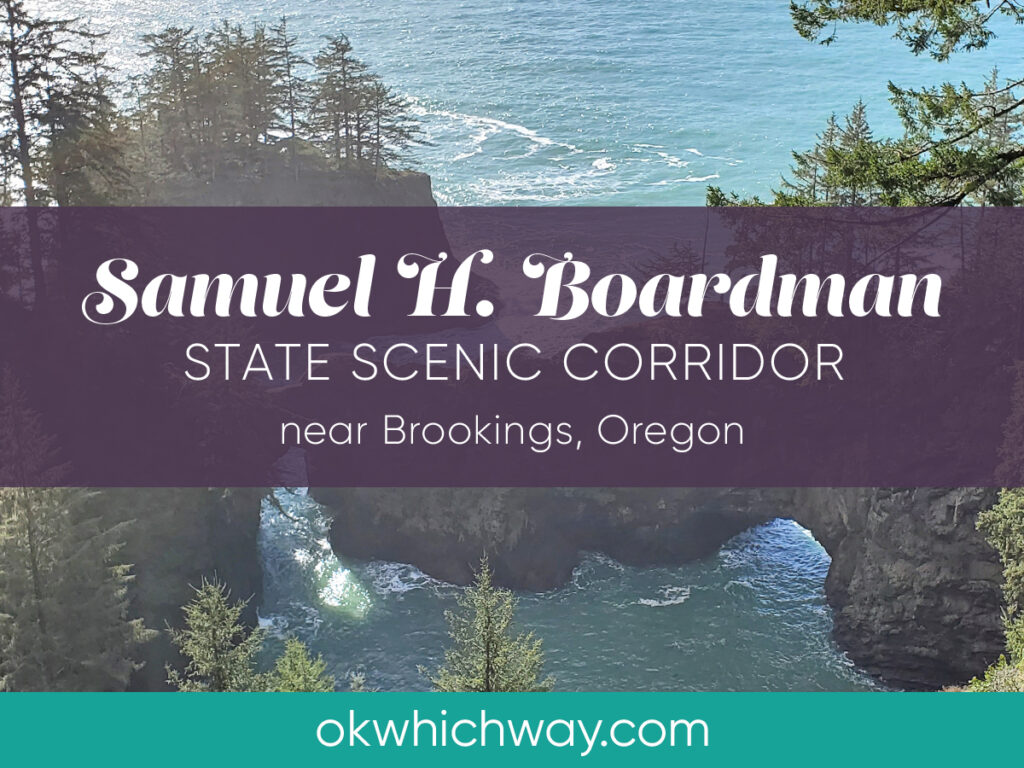 Samuel H. Boardman State Scenic Corridor in Oregon
The Samuel H. Boardman State Scenic Corridor is 12 miles along Highway 101 with viewpoints, beaches, and trailheads, all celebrating the natural wonder of the Oregon coast. As you're heading between Brookings and Gold Beach, take some time and pull off in one of the many parking areas to experience the wonder yourself.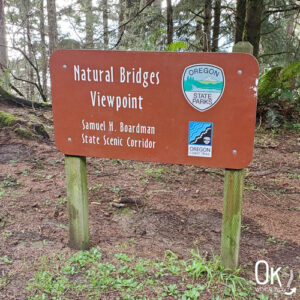 Ok Which Way is a participant in the Amazon Services LLC Associates Program. Our posts may contain advertisements or affiliate links, which means we will make a small commission if you buy any products that have been linked to on this blog.
SCENIC CORRIDOR

Scenic corridors are roads that have highly scenic and natural features that can be viewed from the highway.
Know Before You Go
Parking: 12 designated parking areas throughout the corridor
Day Use Fees: none
Arch Rock Viewpoint
There are a number of pull offs and hiking trails to explore along this scenic corridor. A favorite is Arch Rock Viewpoint. It has a parking area with a few picnic tables nearby, as well as a short path leading to an overlook with views of the mighty Pacific and many offshore rocks.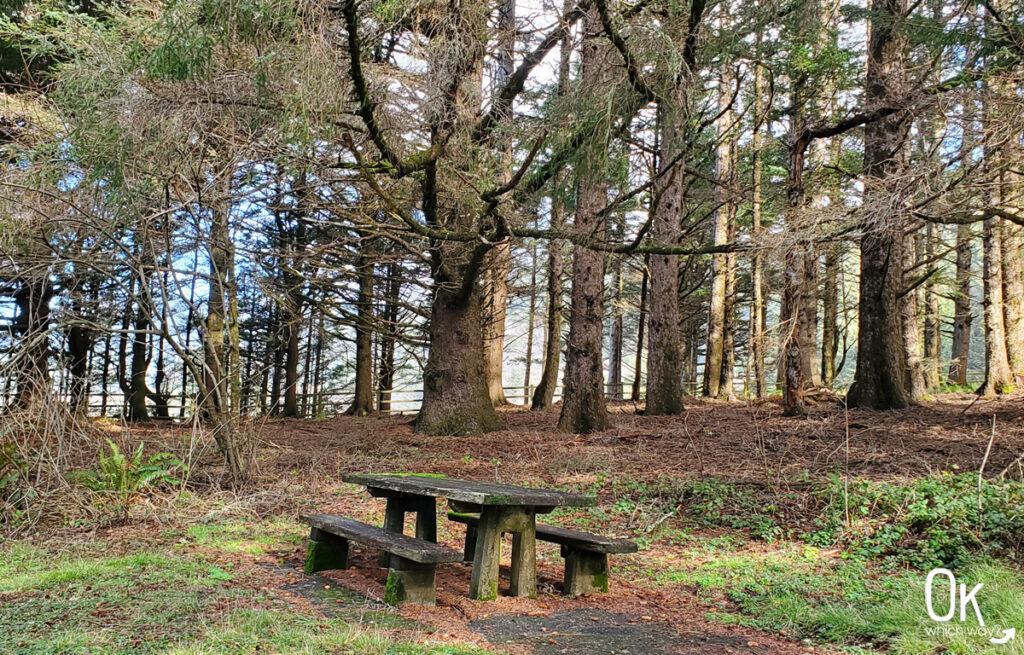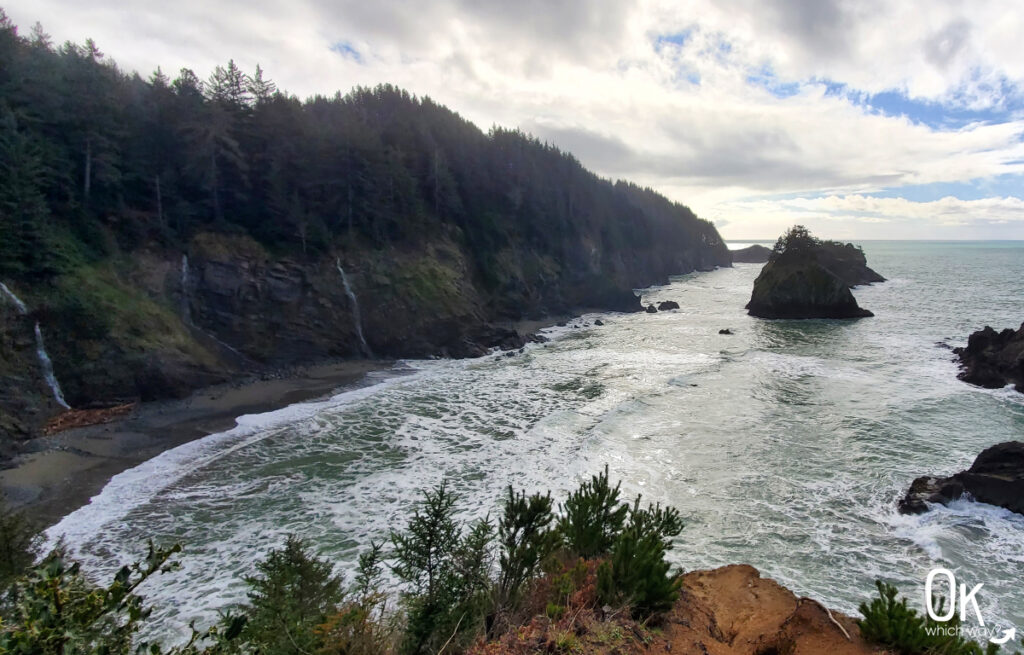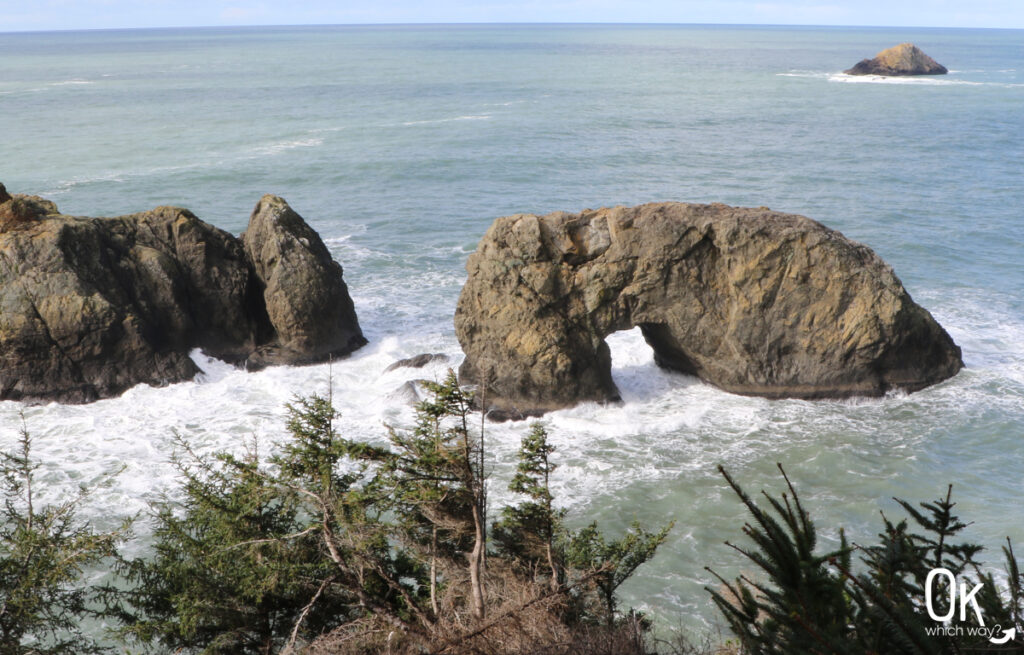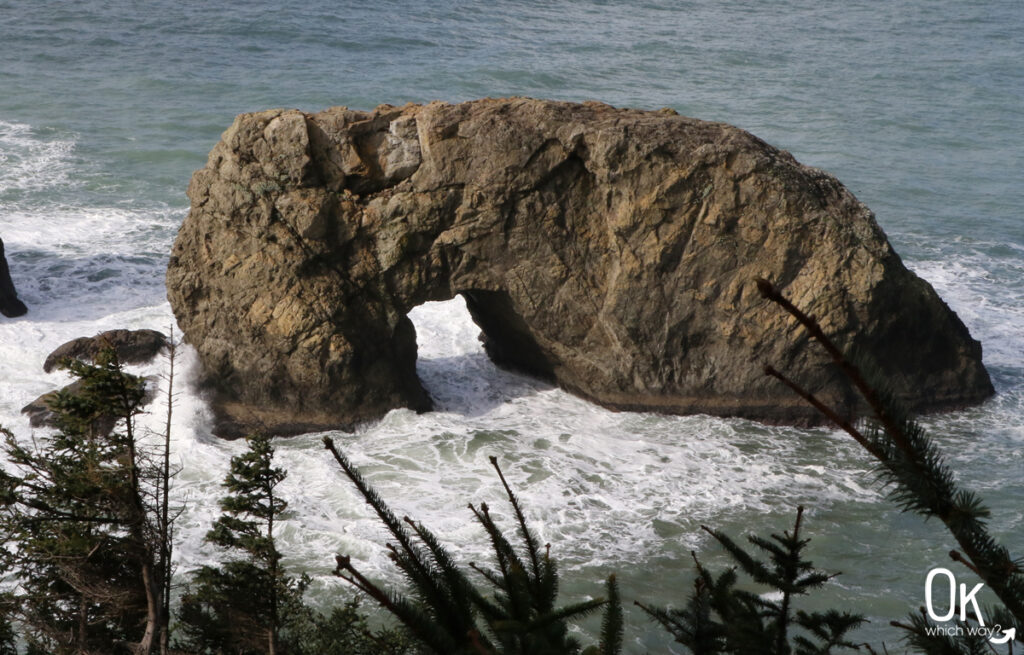 Natural Bridges Viewpoint
Another favorite is the Natural Bridges area. From the parking lot, follow a short trail to the wooden overlook. The view is spectacular with the arched sea stacks below. I'm always amazed at the amount of life growing on the rocks.
As a side note, I do love getting that perfect photo and I know there are ways to get the iconic shot of the rocks in this area – but, I'm not interested. The view from the overlook is plenty good enough for me – it has two of my favorite things, lush ferns and views of the splendid Pacific Ocean.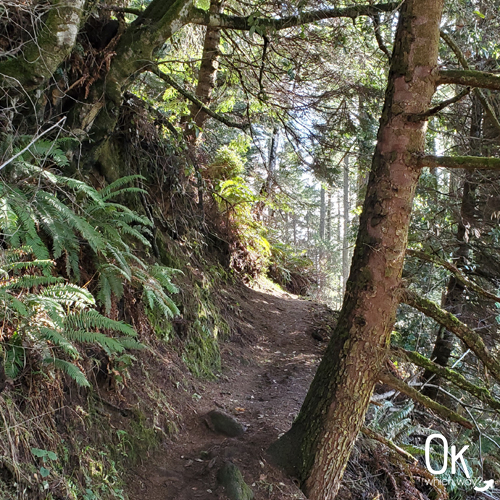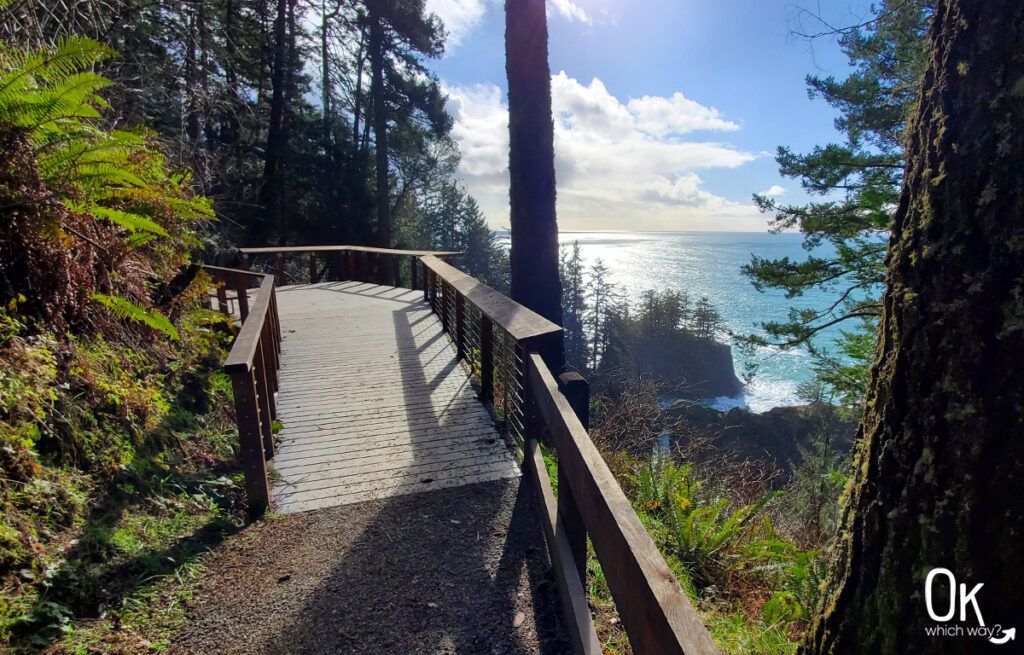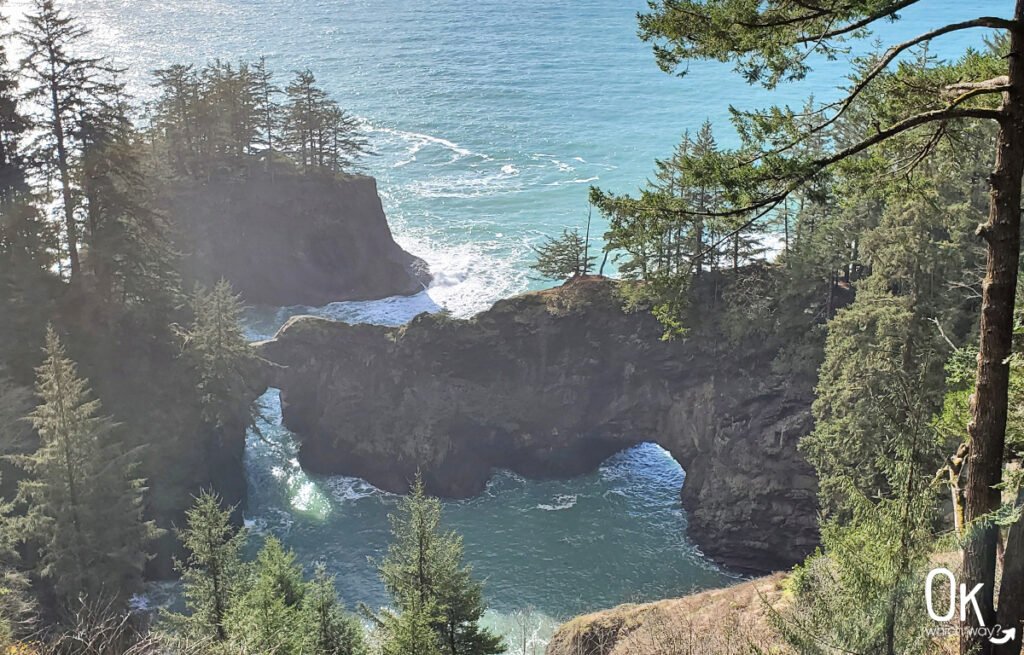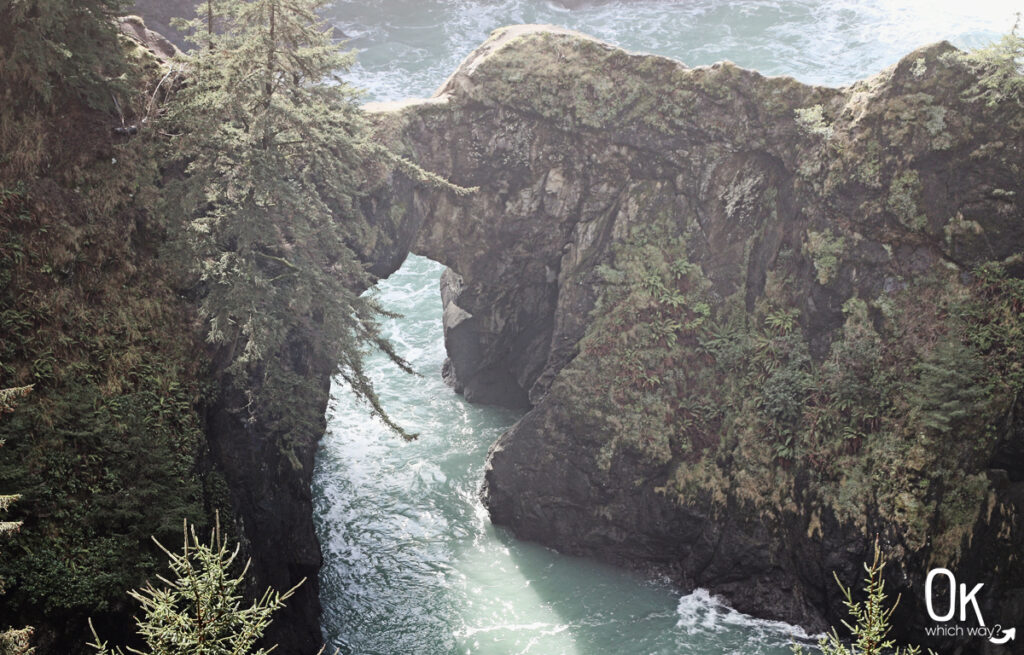 Oregon Coast Trail
The Oregon Coast Trail follows many miles along the craggy bluffs and secluded beaches of the Samuel H. Boardman State Scenic Corridor. However, there are a few sections that include walking on the shoulder of Highway 101, which always makes me nervous.
Also along this section is a memorial to Dr. Samuel Dicken, founder of the Oregon Coast Trail.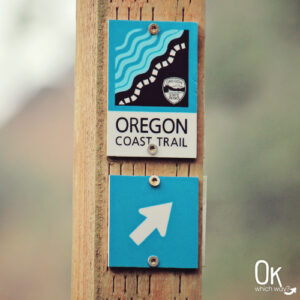 Thinking About Exploring the Southern Oregon Coast?
Pin This ⬇