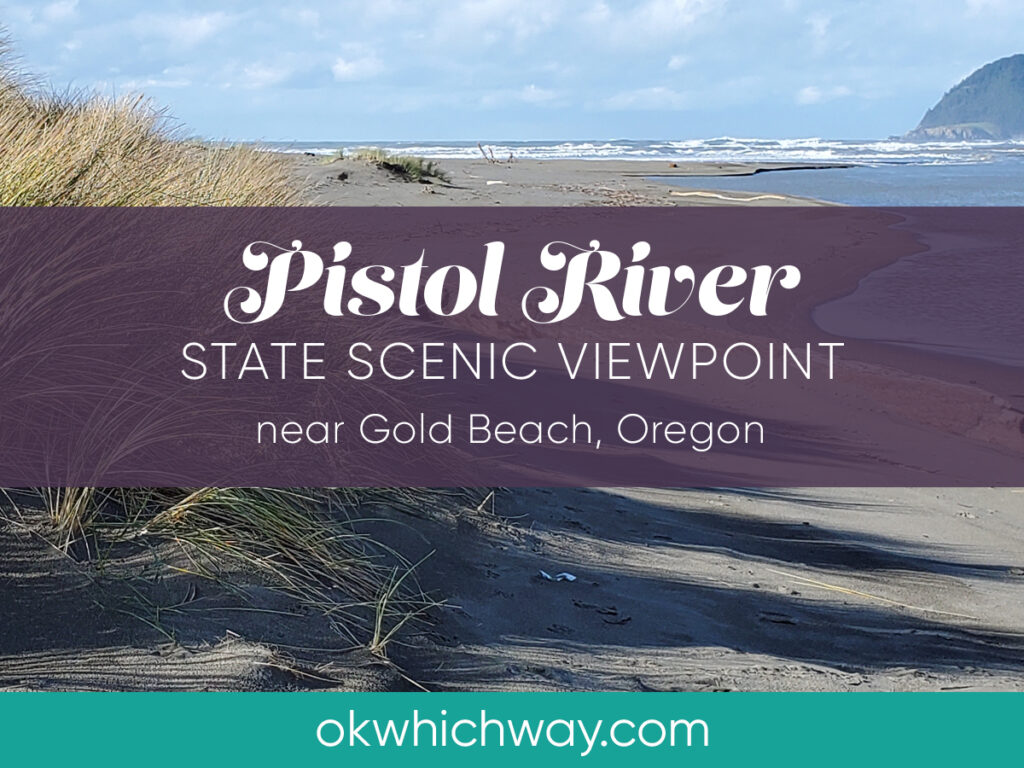 Pistol River State Scenic Viewpoint in Oregon
Pistol River State Park is located 10 miles south of Gold Beach. This stretch of coast is known for its sand dunes and its amazing windsurfing. Once you make your way through the dunes and grass, you can watch the ocean waves and walk south towards Crook Point. To the north is Cape Sebastian.
Ok Which Way is a participant in the Amazon Services LLC Associates Program. Our posts may contain advertisements or affiliate links, which means we will make a small commission if you buy any products that have been linked to on this blog.
Know Before You Go
Parking: right off Highway 101
Day Use Fees: none
Sand Dunes