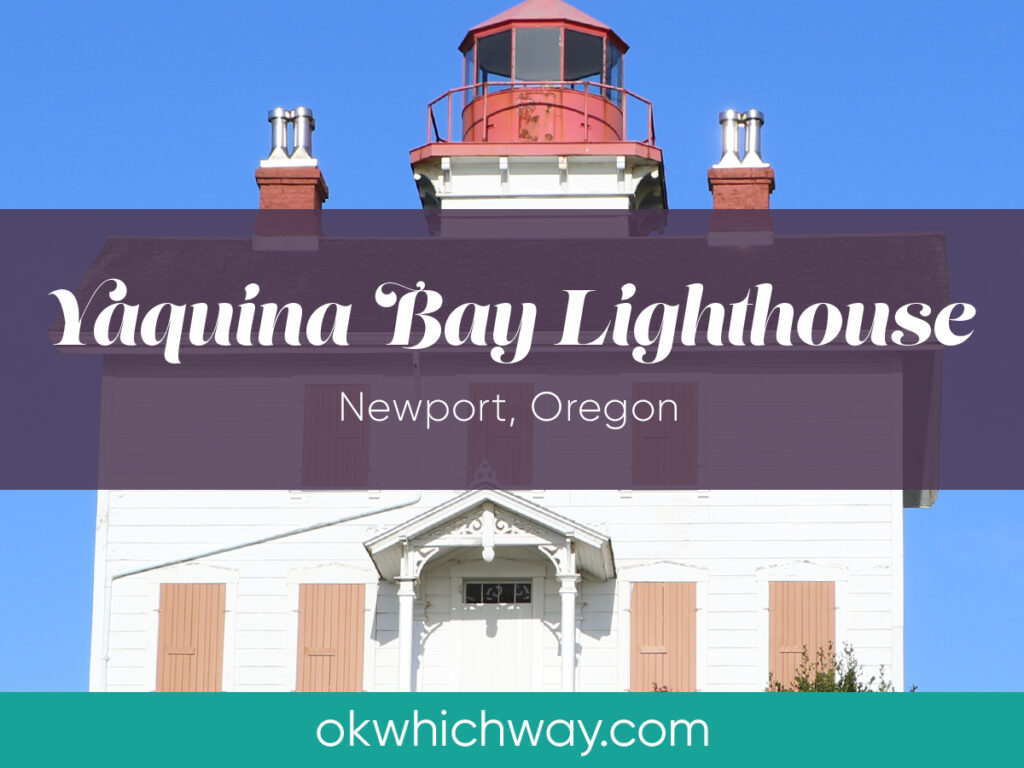 Yaquina Bay Lighthouse
Yaquina Bay Lighthouse has a different story than most lighthouses. It was only lit for three years before going dark due to the addition of the larger Yaquina Head Lighthouse being built a few miles to the north. It was relit 122 years later.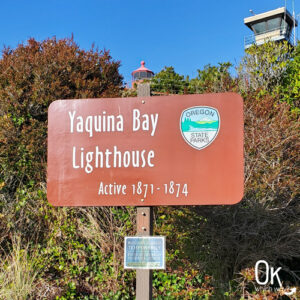 Ok Which Way is a participant in the Amazon Services LLC Associates Program. Our posts may contain advertisements or affiliate links, which means we will make a small commission if you buy any products that have been linked to on this blog.
Know Before You Go
Location: Newport, Oregon
Parking: Parking near the lighthouse
Fees: None
Hours: Day use, year round
Lighthouse Tours: Currently there are no lighthouse tours, but check the Friends of Yaquina Lighthouses website for up to date information.
Lighthouse History
To aid maritime traffic, Yaquina Bay Lighthouse was built in 1871 at the mouth of Yaquina Bay. It is a wooden structure housing a fifth-order Fresnel lens. It was only in use for three years before the larger, better situated Yaquina Head Lighthouse took its place for navigational guidance.
Between 1874 – 1933, it switched hands between the US Army Corps of Engineers, US Lifesaving Service, and the US Coast Guard. In 1934, the area was transferred to the Oregon State Highway Commission and later became a county museum run by the Lincoln County Historical Society. The lighthouse was listed on the National Register of Historic Places in 1974.
In 1988, an agreement was made creating Yaquina Bay State Park.
The lighthouse was restored in December of 1996. The fixed white light can be seen for six miles and is maintained by the US Coast Guard.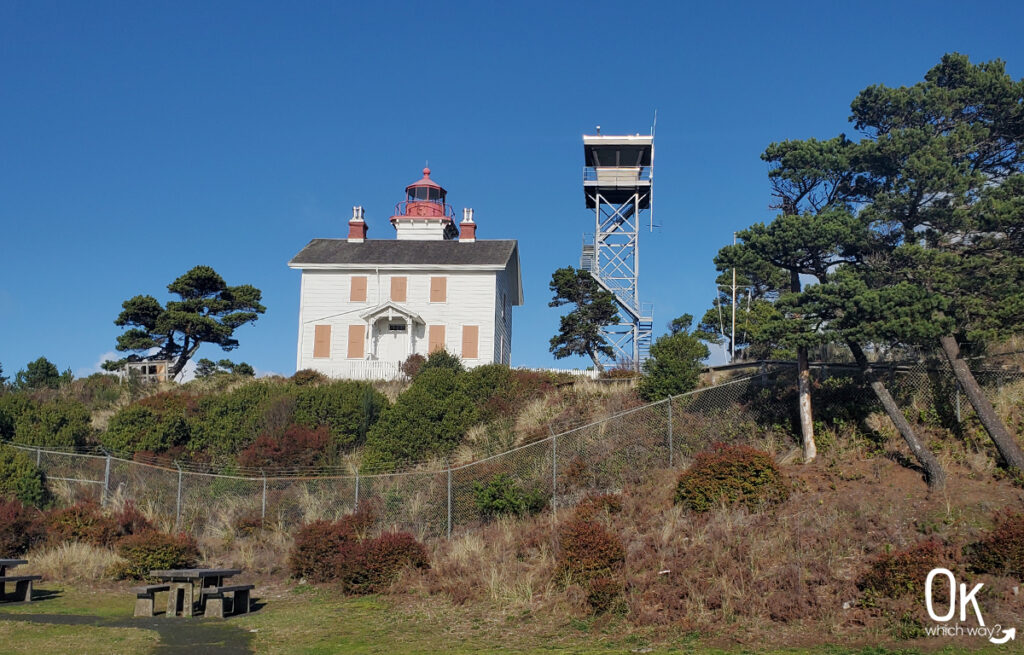 The View
The view from this location is pretty great. The lighthouse is situated on a bluff that overlooks Yaquina Bay providing views of both the Pacific Ocean and inland towards the iconic Yaquina Bay Bridge and the Newport Marina. Across the bay is South Beach State Park – which is a great place to camp.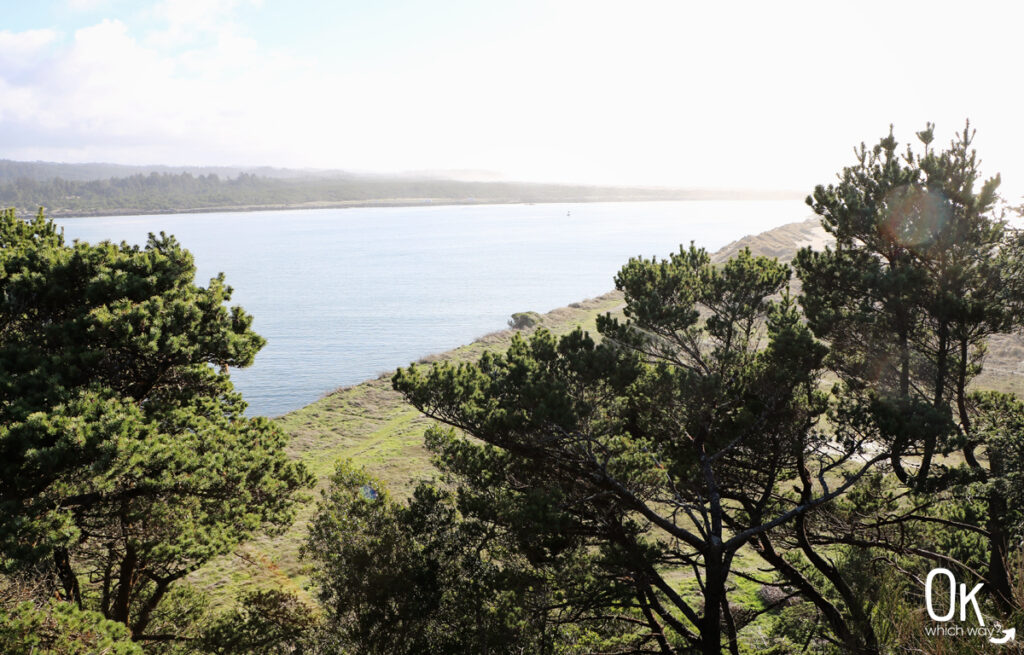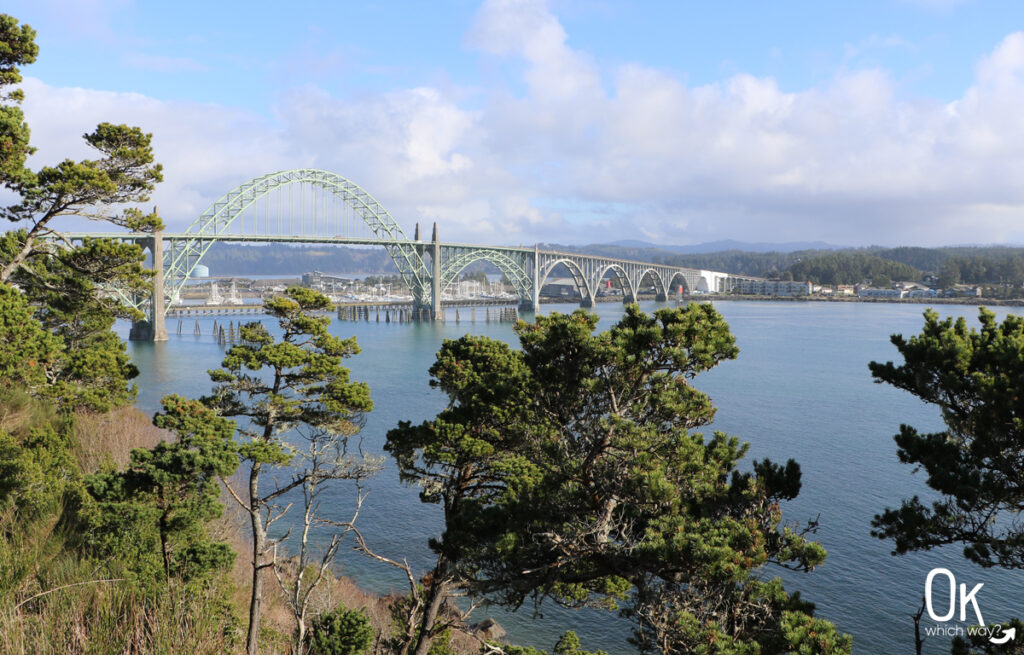 Thinking About Visiting Yaquina Bay Lighthouse?
Pin This ⬇