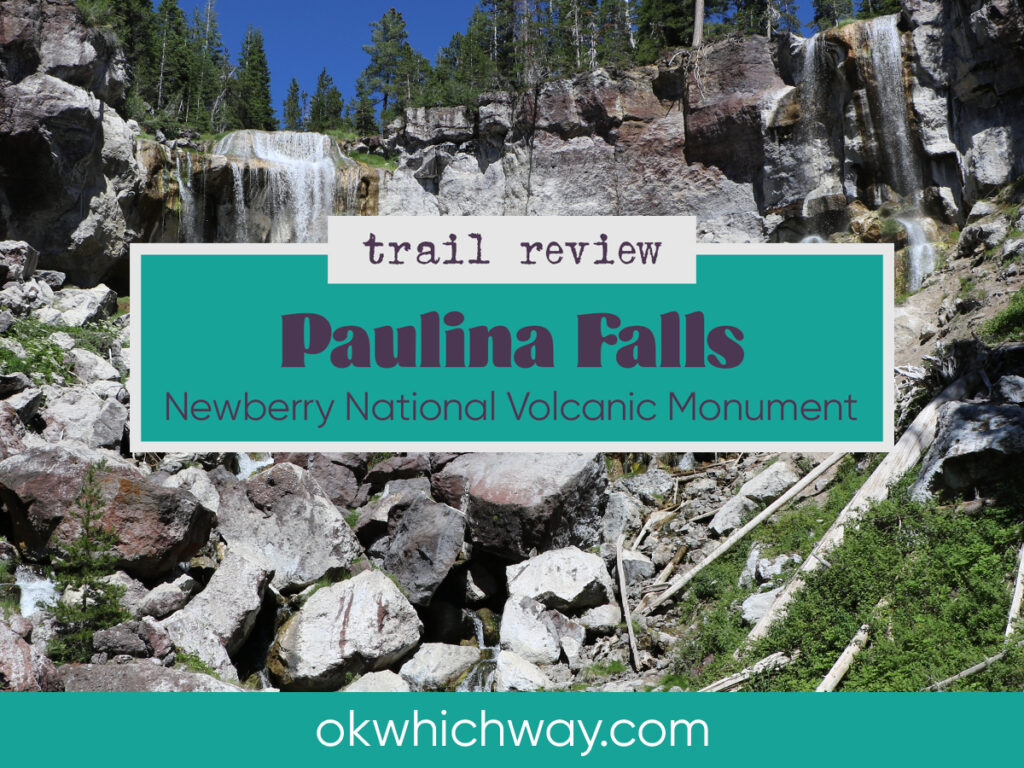 Paulina Falls in Oregon Trail Review
Paulina Falls is located within Newberry National Volcanic Monument. The day use area and trailhead are directly off Newberry Crater Road – the left turn seems to come out of nowhere, but it's easy to find on your way to Paulina Lake, East Lake, or Paulina Peak. It can be a quick addition to your day, as the trails to view the falls are quite short.
⭐⭐⭐⭐⭐
Location: about 45 minute drive south, then east of Bend
Trail Type: Out & Back
Elevation: around 6200 ft
Difficulty: Easy
Season: Check current conditions, the area may be closed due to weather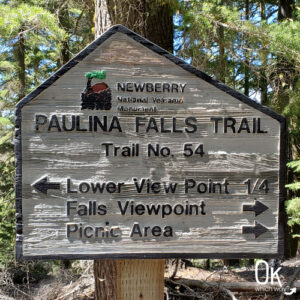 Ok Which Way is a participant in the Amazon Services LLC Associates Program. Our posts may contain advertisements or affiliate links, which means we will make a small commission if you buy any products that have been linked to on this blog.
Paulina Creek Falls
Paulina Creek is named after Chief Paulina and is Paulina Lake's one and only outlet. The creek doesn't go far before reaching the cliff that provides the 80 foot drop for the falls. Paulina Falls are somewhat unique in that there are two cascading flows of water tumbling to the creek below.
There are two viewpoints, one above the falls and one below. The trailhead is just a short distance from the parking lot.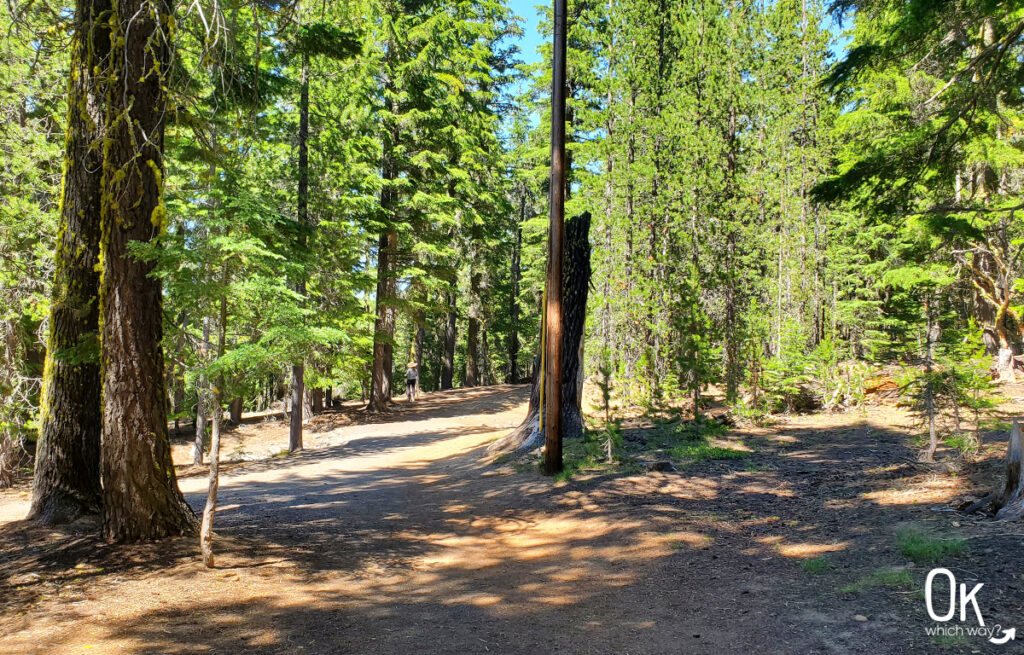 Upper Viewpoint
From the trailhead, walking towards the right will place you on a short, paved trail to the upper viewpoint.
If you're looking for a longer adventure, the trail does continue to Paulina Lake and from there multiple hiking trail options.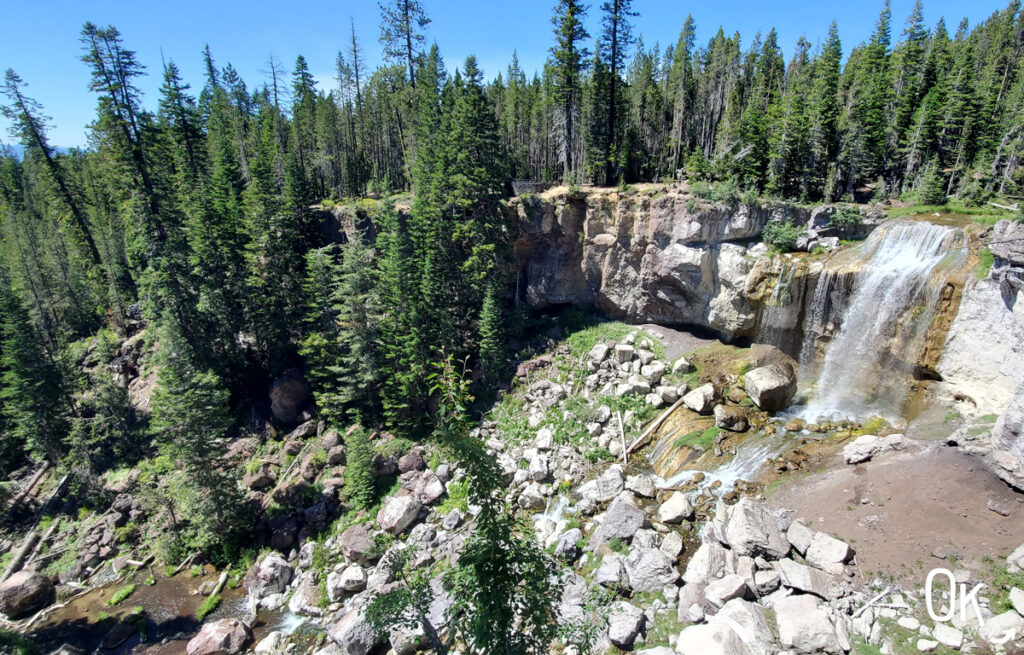 Lower Viewpoint
Heading to the left at the trailhead will take you to a dirt path down to Paulina Creek, with views of the falls from below. The narrow path is lovely as it winds through the trees. It is only a quarter mile to the creek, but it is a little steep with a couple switchbacks.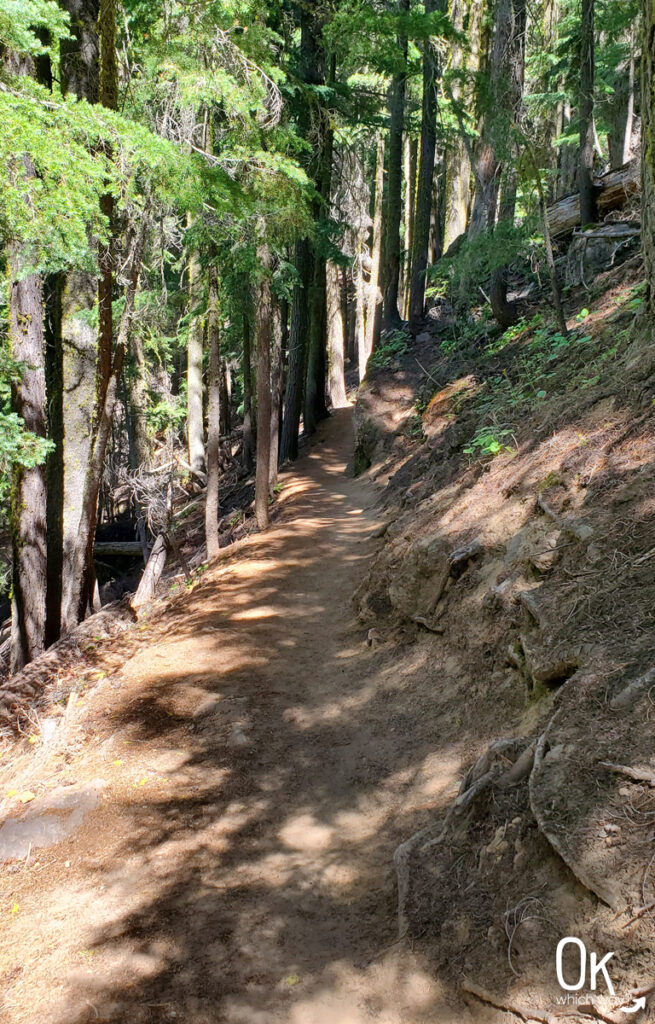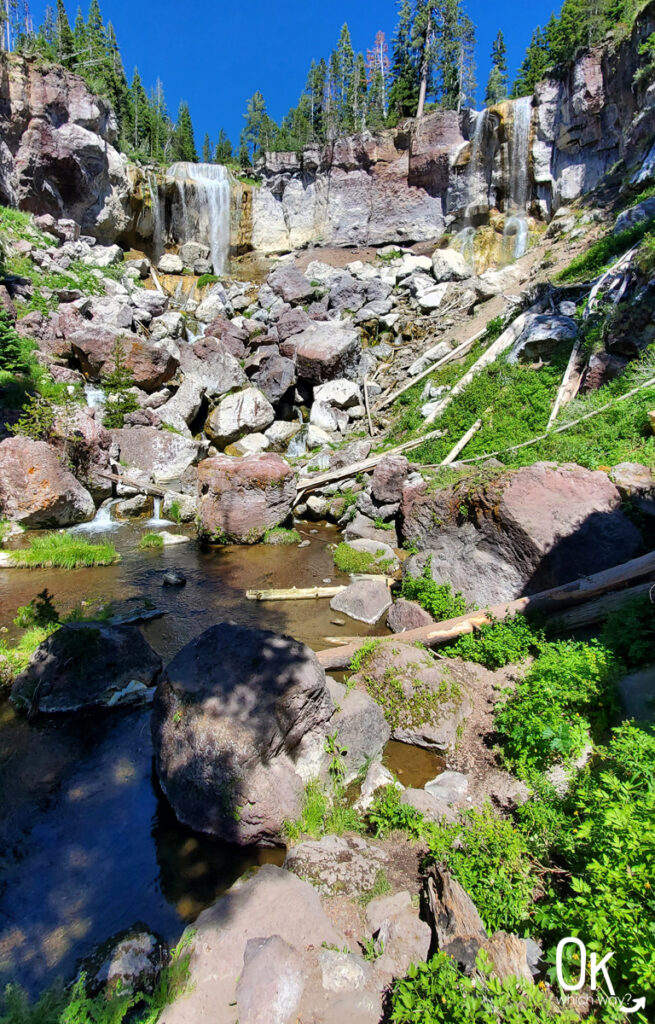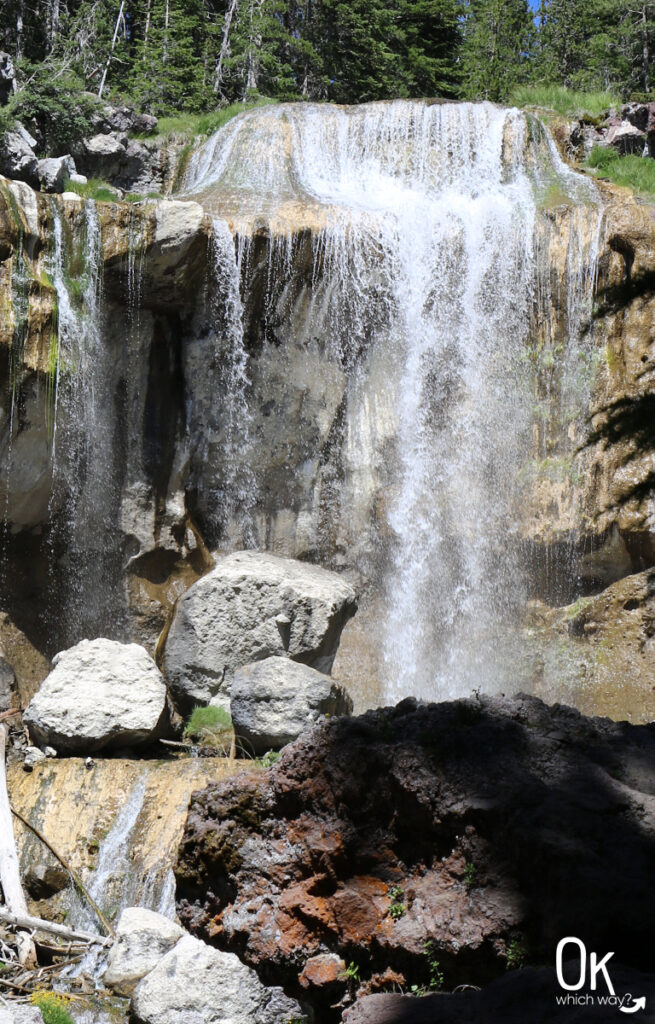 Pin this to Reread this Review ⬇