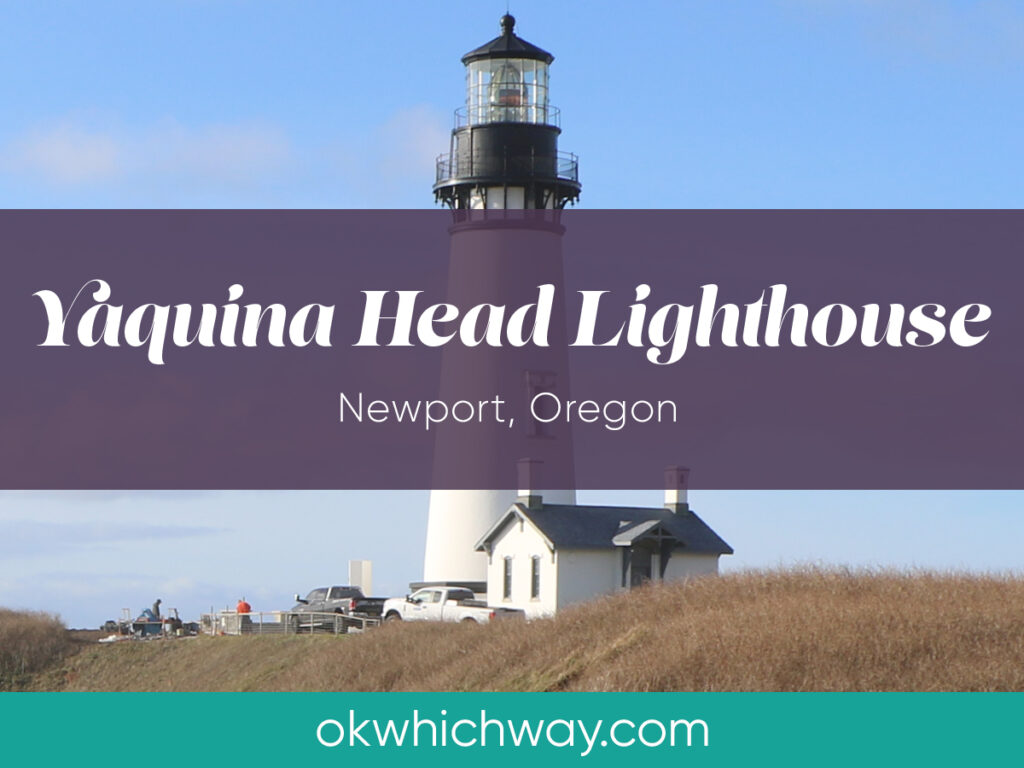 Yaquina Head Lighthouse
Yaquina Head Lighthouse is among the most popular light stations on the west coast. It is also the tallest lighthouse in Oregon, standing at 93 feet. It has been guiding ships since August 1873 from atop a basalt headland about 3 miles north of Newport.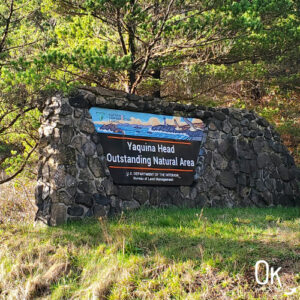 Ok Which Way is a participant in the Amazon Services LLC Associates Program. Our posts may contain advertisements or affiliate links, which means we will make a small commission if you buy any products that have been linked to on this blog.
Know Before You Go
Location: 3 miles north of Newport, Oregon
Parking: Parking area near the lighthouse, and another one near the interpretive center
Fees: $7/vehicle. As part of the Bureau of Land Management, an America the Beautiful National Parks pass is also accepted. Check the BLM website for current pricing.
Hours: 8AM – Sunset
Lighthouse Tours: Check the website for updated hours, as they have changed.
A Little Lighthouse History
A lighthouse on Yaquina Head began construction in 1871 as a replacement for the Yaquina Bay Lighthouse. Storms at sea resulted in lost cargo and delays in construction. Two years later, the tower shone bright for the first time on August 20, 1873.
In 1939, the US Coast Guard began managing the station, with the last keeper leaving in 1966. The Bureau of Land Management and the Yaquina Head Outstanding Natural Area took over management in 1993.
The Light
Since 1873, Yaquina Head Lighthouse has been lit with a first-order Fresnel lens. The lens is still in place today.
Originally, fixed white light was shone from sunset to sunrise powered by an oil burning lamp. The station was equipped with electricity and light bulbs in the 1930's and switched to a flashing pattern 24 hours a day of two seconds on, two seconds off, two seconds on, then fourteen seconds off. In 1966 the light was automated resulting in the last two keepers leaving.
The tower's light can be seen 19 miles out at sea.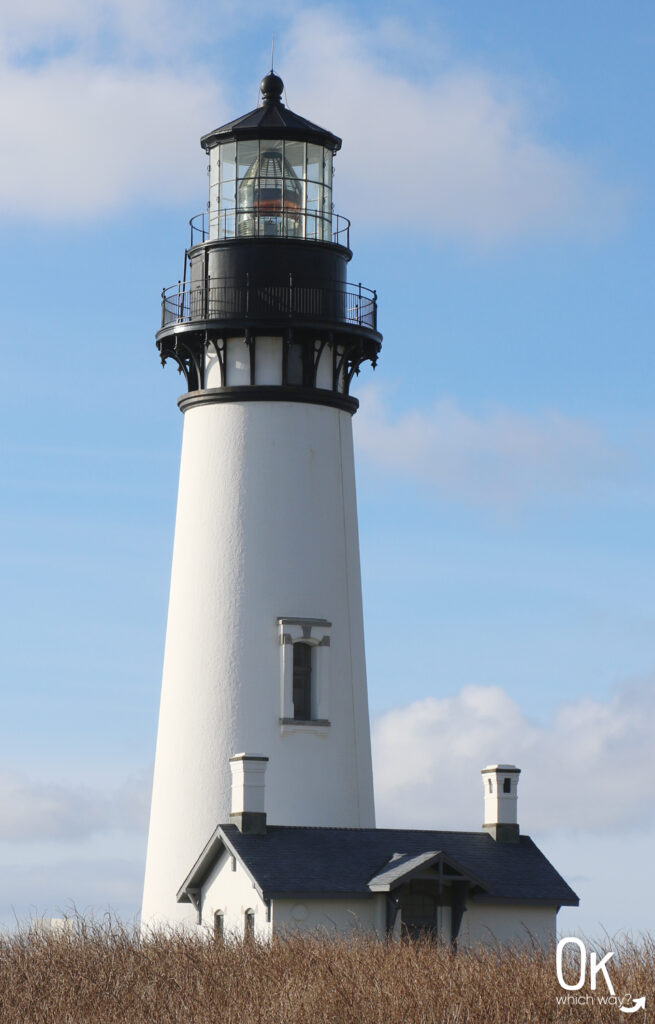 More than a Lighthouse
The lighthouse is the highlight, but there's more to do on Yaquina Head than just a tower tour. There are trails to hike, an interpretive center to visit, and beach access with tide pools with possible sightings of peregrine falcons, seals, and even whales migrating by.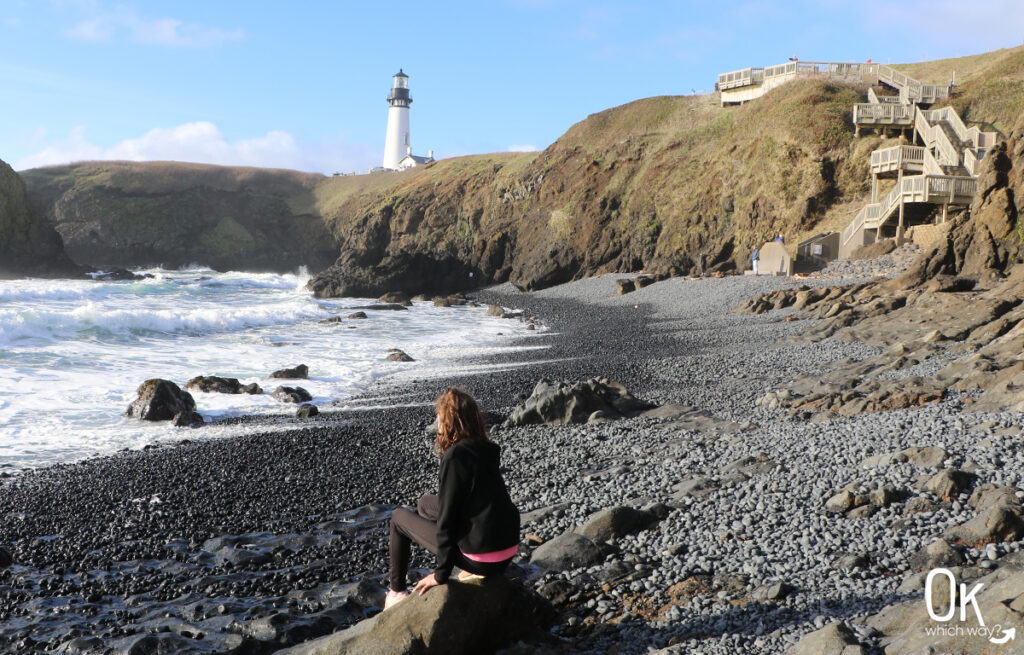 Weird, but True
Stories are told about the lighthouse being haunted because compass readings would be off as ships passed by. It's possible the lighthouse is haunted, but it's not who or what is messing with the compasses. Instead, it is because of magnetized iron located within the headland itself that is throwing off the navigational devices.