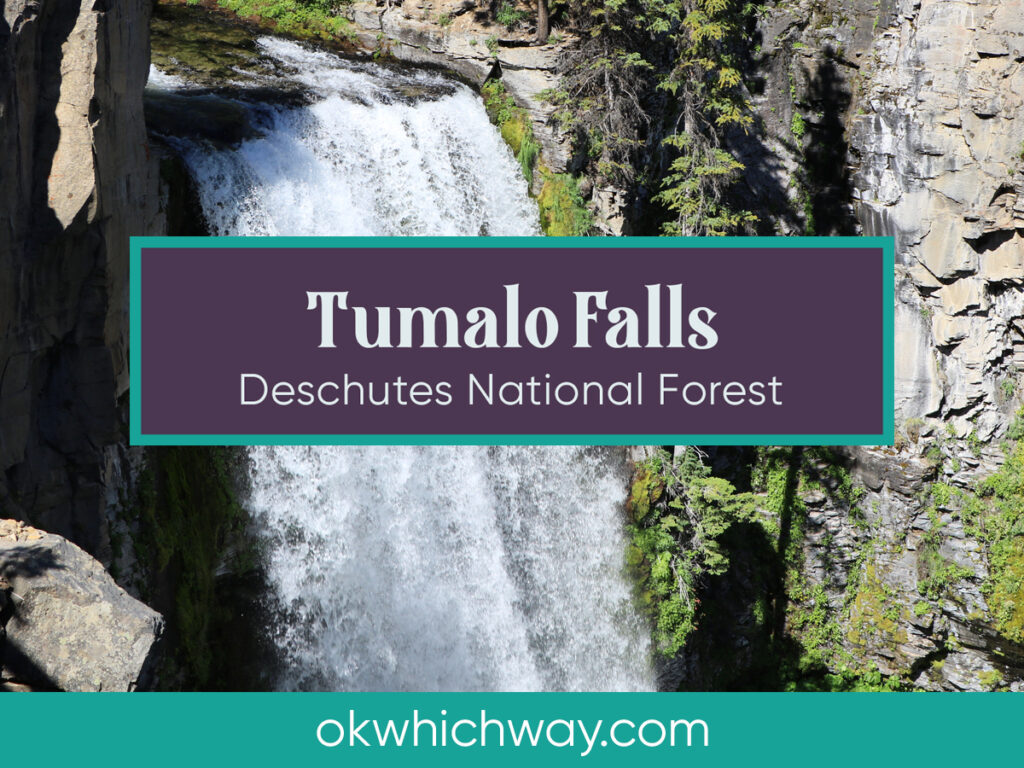 Visiting Tumalo Falls in Oregon
Lying within the Deschutes National Forest, Tumalo Falls is about 25 minutes west of Bend, Oregon. The day use area with picnic areas and a restroom is managed by the US Forest Service. The falls viewpoints are along the North Fork Trail, which then continues on passed a few smaller waterfalls to Happy Valley.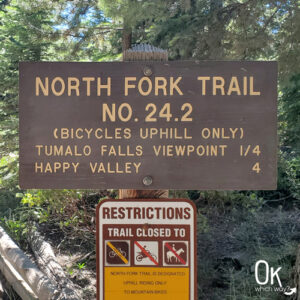 Ok Which Way is a participant in the Amazon Services LLC Associates Program. Our posts may contain advertisements or affiliate links, which means we will make a small commission if you buy any products that have been linked to on this blog.
Know Before You Go
Parking: There is a parking lot near the falls, but it is small and not designed for larger vehicles. Additional parking is allowed on one side of the gravel road right before the parking lot. In the winter, the gate is closed and parking is a couple miles from the falls.
Fees: $5/car. Both the Northwest Forest Pass and the America the Beautiful Pass are accepted. There is a fee station on site, however it was unusable when we visited. click here to see current fee pricing
Elevation: about 5000 feet
Winter: The main parking lot will not be accessible in winter
Map: Tumalo Trail System
Getting There
It's a fairly easy drive to the falls from Bend, heading towards the Cascade mountains. The last few miles are on a gravel forest road, which means you are surrounded by the beauty of nature.
Along the way, you will see a pay station on the right side of the road to get your parking pass. Not far further up the road is the parking lot, which is most likely going to be full – but you can also park on the side of the road. During winter months, the parking lot will not be an option and cars park a couple miles back down the road.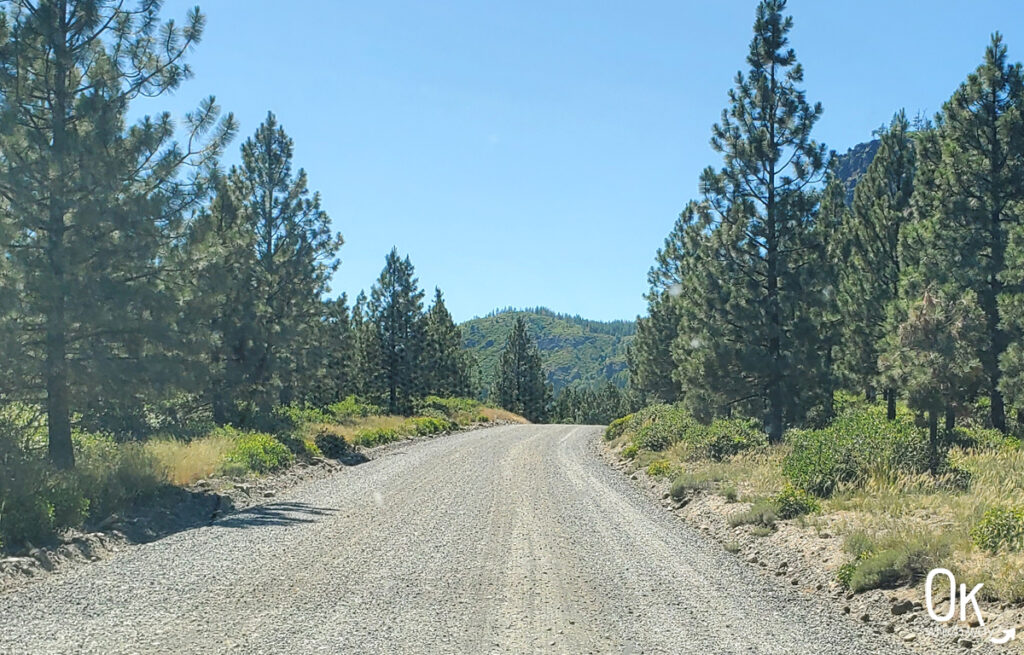 This bridge overlooking Tumalo Creek is located near the day use area and trailhead.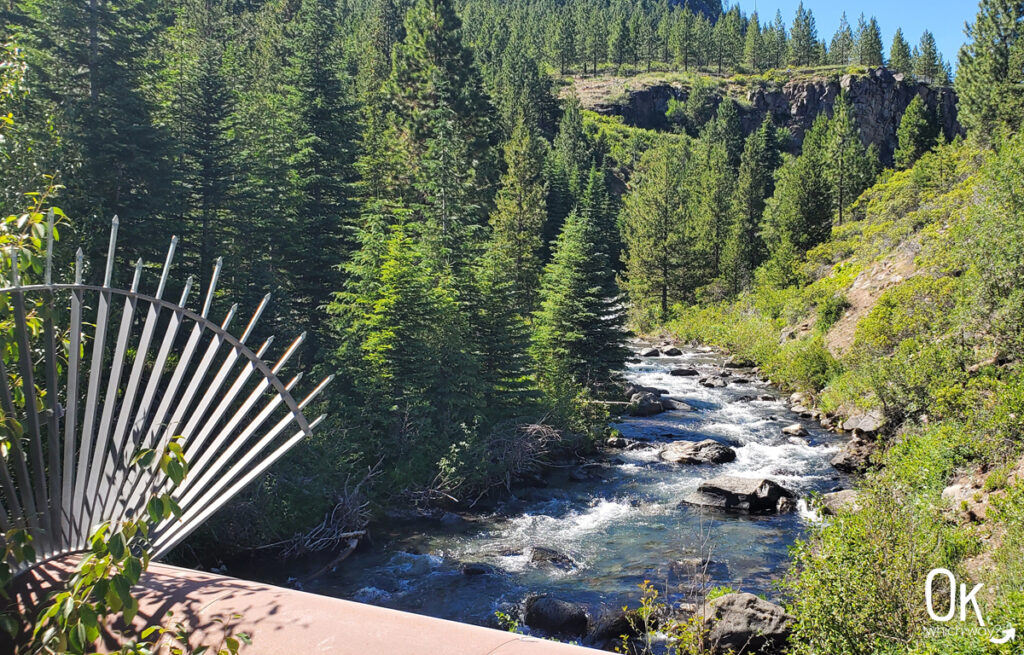 Tumalo Falls Lower Viewpoint
The lower viewpoint is quite close to the parking area and provides a great view of the falls.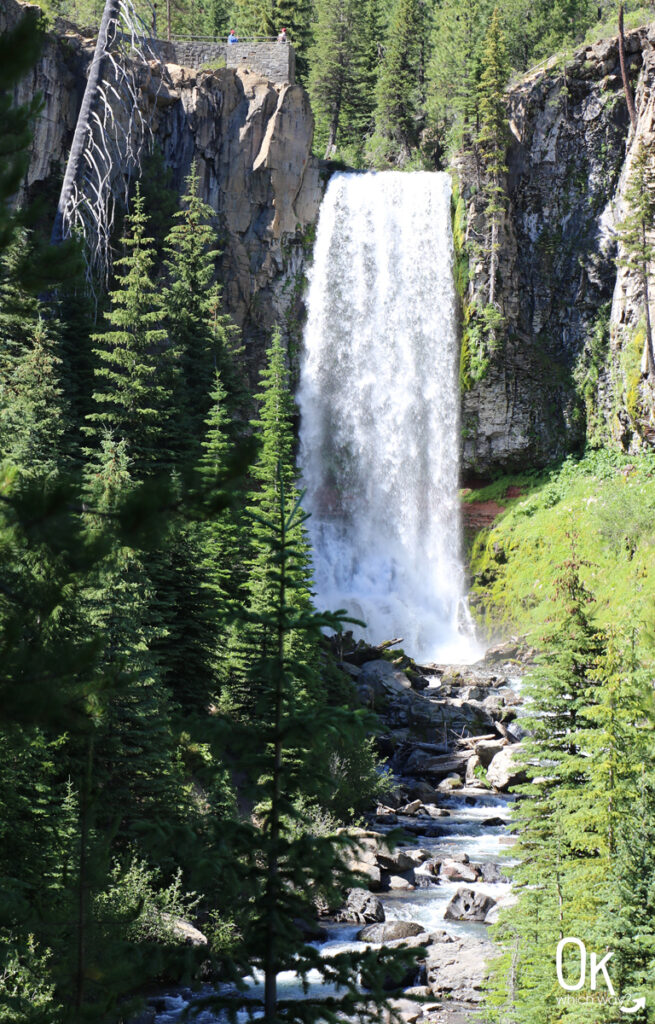 Tumalo Falls Upper Viewpoint
About a quarter mile walk uphill from the lower viewpoint is the upper viewpoint. Both views are great, but somehow it's just more fun going to the top.
The falls are the star of this show, but the view of the gorge is just as impressive.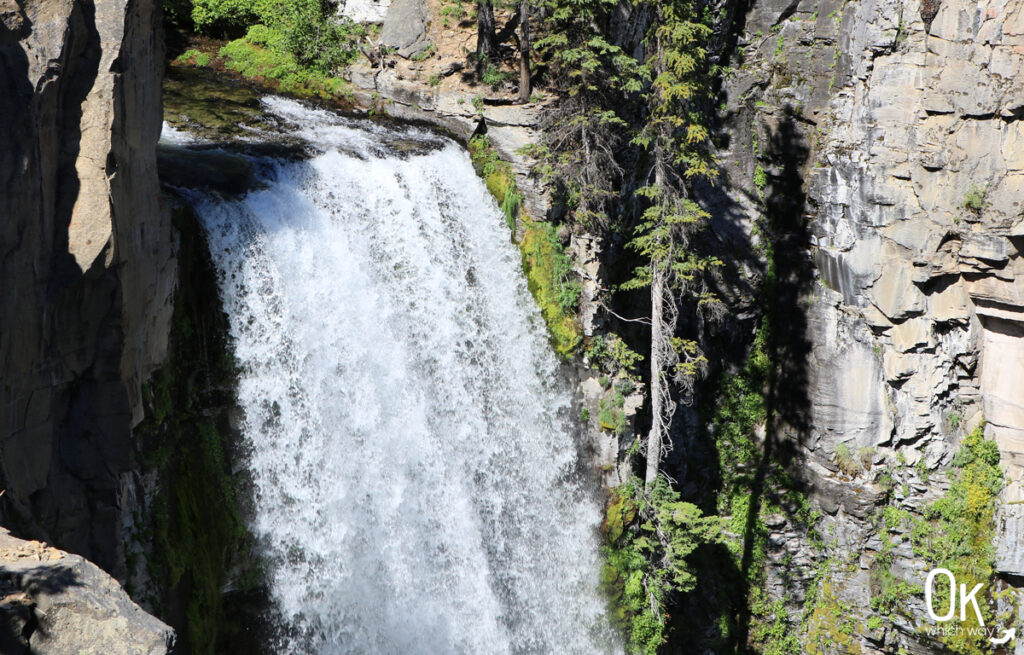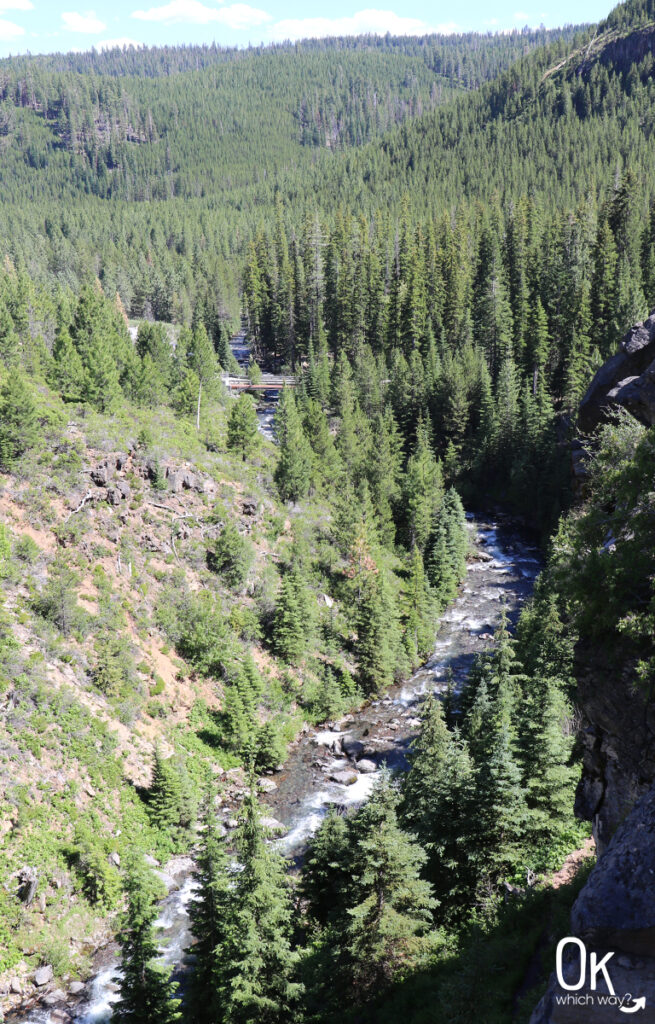 True Story
As my boys, their friend, and I were chatting about the amazing view, we heard an extremely loud ka-BOOM. A tall snag had snapped landing across the creek. It came out of nowhere without any indication it was falling. Thankfully, noone was near the base of the falls at the time.
Thinking About Exploring Tumalo Falls?
Pin This ⬇