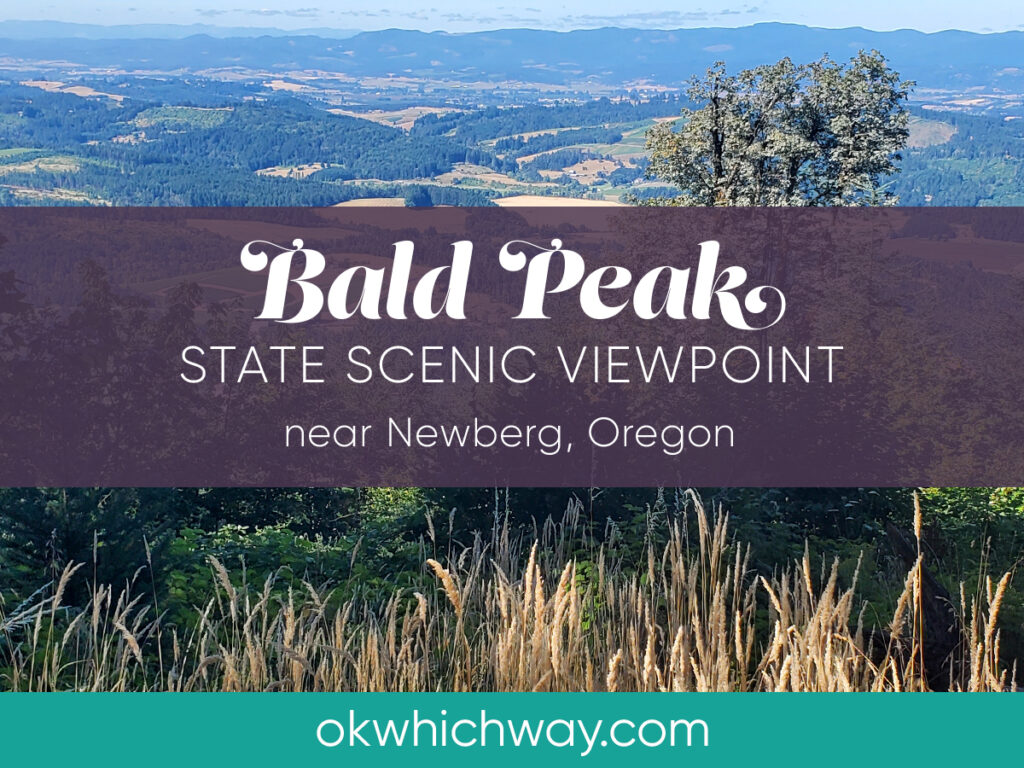 Bald Peak State Scenic Viewpoint in Oregon
Bald Peak is located within the Wilamette Valley wine region between Hillsboro and Newberg. It sits at an elevation of 1600′, making the drive curvy and beautiful.
It's a charming spot in the Chehalem hills if you are passing through and want to get away from the hustle and bustle of the city. However, the trails aren't maintained well and the view is blocked from most locations. The good news is there is not a fee to visit.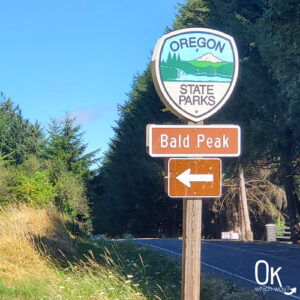 Ok Which Way is a participant in the Amazon Services LLC Associates Program. Our posts may contain advertisements or affiliate links, which means we will make a small commission if you buy any products that have been linked to on this blog.
Know Before You Go
Parking: Along the curb
Fees: None
Overnight Options: None. Day use only.
Picnic Area
When pulling into the viewpoint, to the left is the restrooms and a shaded picnic area. The trail is short – maybe a quarter mile – and takes you to Bald Peak Road. It's a lovely trail through the trees, but no view.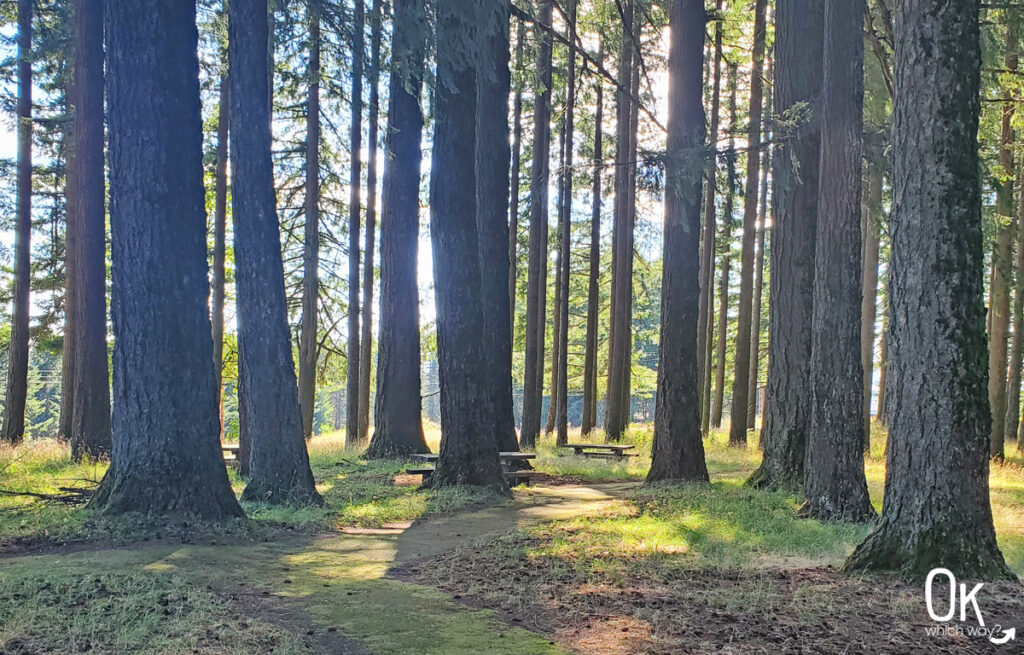 To see the View
For a peek at the view, drive to the right when entering the park.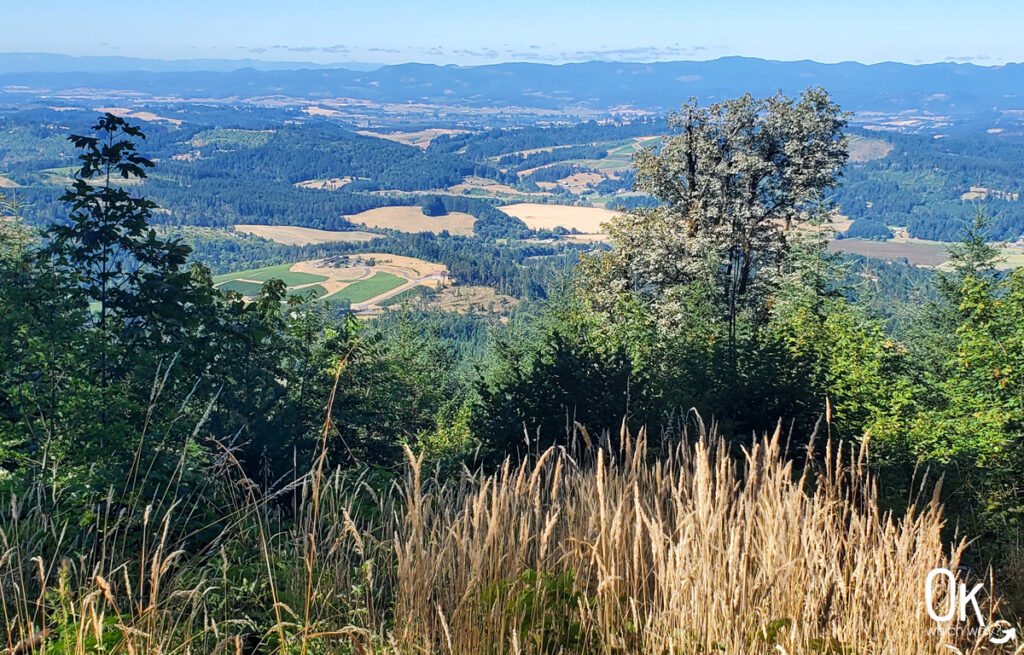 The best view is not far from the parking area. Walk through the grass and find this park bench, have a seat, and take in the scenery.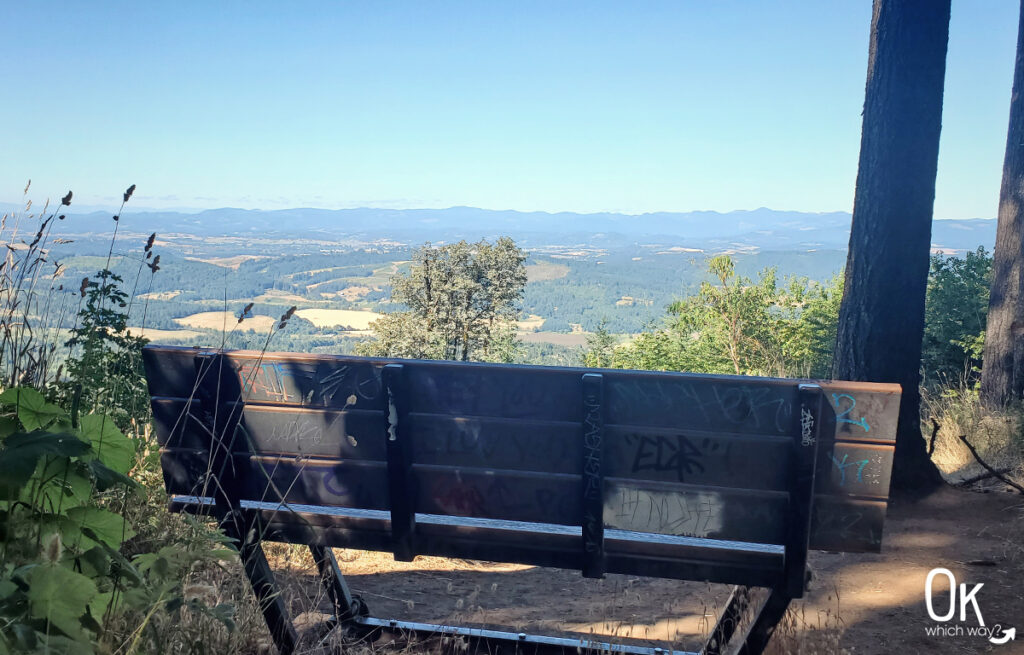 A short trail meanders through the hillside. It's a nice walk as long as you don't mind the natural feel of overgrown brush.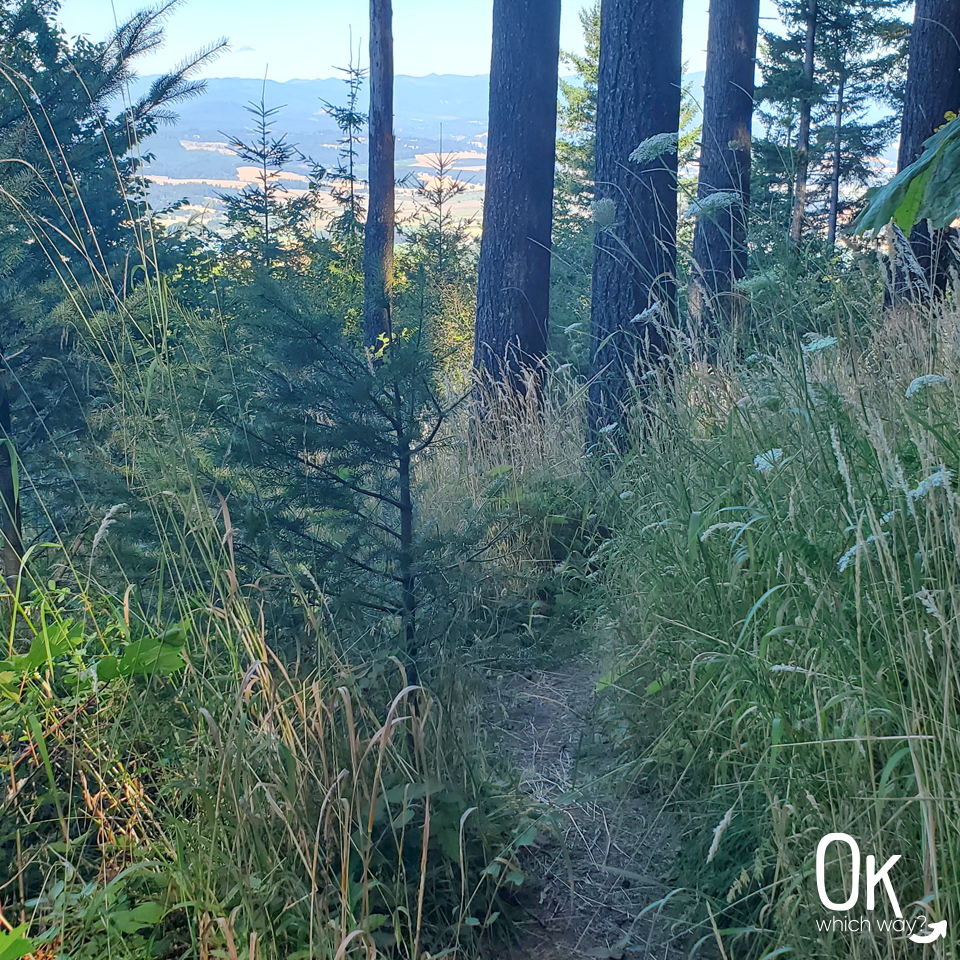 The trail has a nice mix of evergreen trees and deciduous shrubs.
Final Thoughts
Bald Peak State Scenic Viewpoint would be a great place to sit and have a picnic. So for that purpose, it is a lovely spot to spend an hour outside. But, I'm not a sit and picnic type, so I'm not going to go out of my way to visit again any time soon.
Thinking About Visiting Bald Peak?
Pin This ⬇