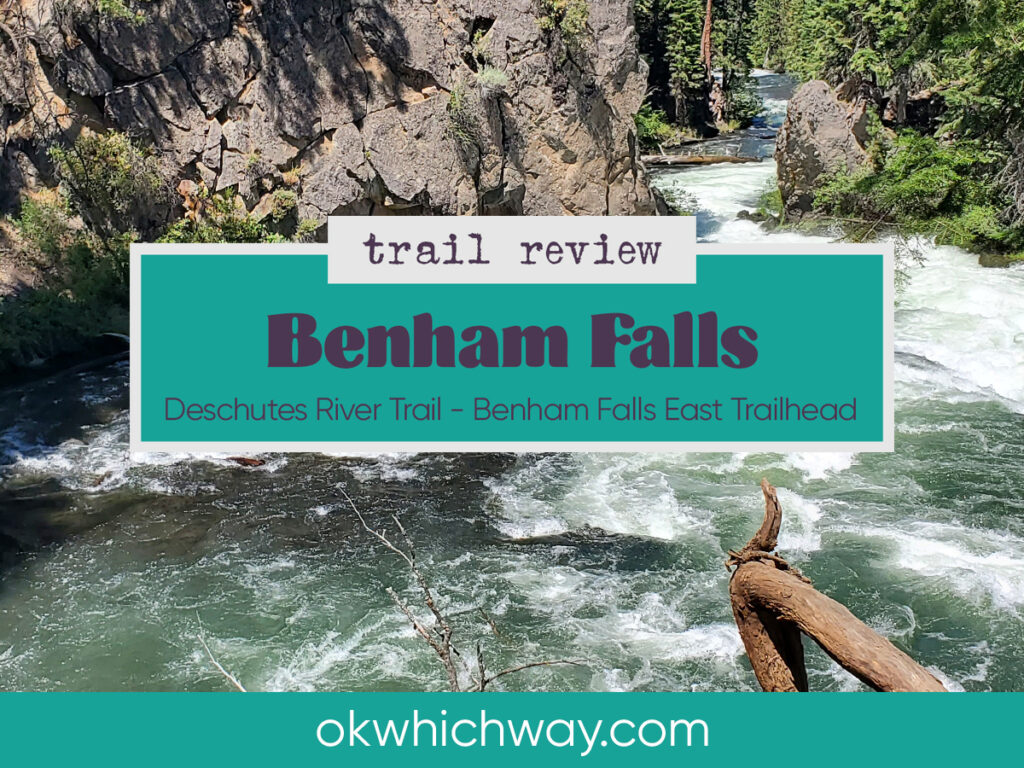 Benham Falls in Oregon Trail Review
Benham Falls is located between Bend and Sunriver along the Upper Deschutes River. The falls are roaring rapids through the volcanic canyon, while the trail to the falls is absolutely peaceful.
⭐⭐⭐⭐⭐
Location: about 25 minute drive south of Bend
Trail Type: Out & Back
Elevation: about 4200 feet
Difficulty: easy
Season: Check current conditions, the area may be closed due to weather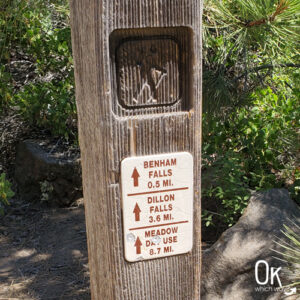 Ok Which Way is a participant in the Amazon Services LLC Associates Program. Our posts may contain advertisements or affiliate links, which means we will make a small commission if you buy any products that have been linked to on this blog.
Where to Start
There is a parking lot located at the Benham Falls East Day Use area. If it is full, cars also park along the road. The path also intersects with the Sun Lava Path from Sunriver, making it possible to bike from your vacation home to Benham Falls.
From the trailhead, follow the paved path across the bridge that spans the river.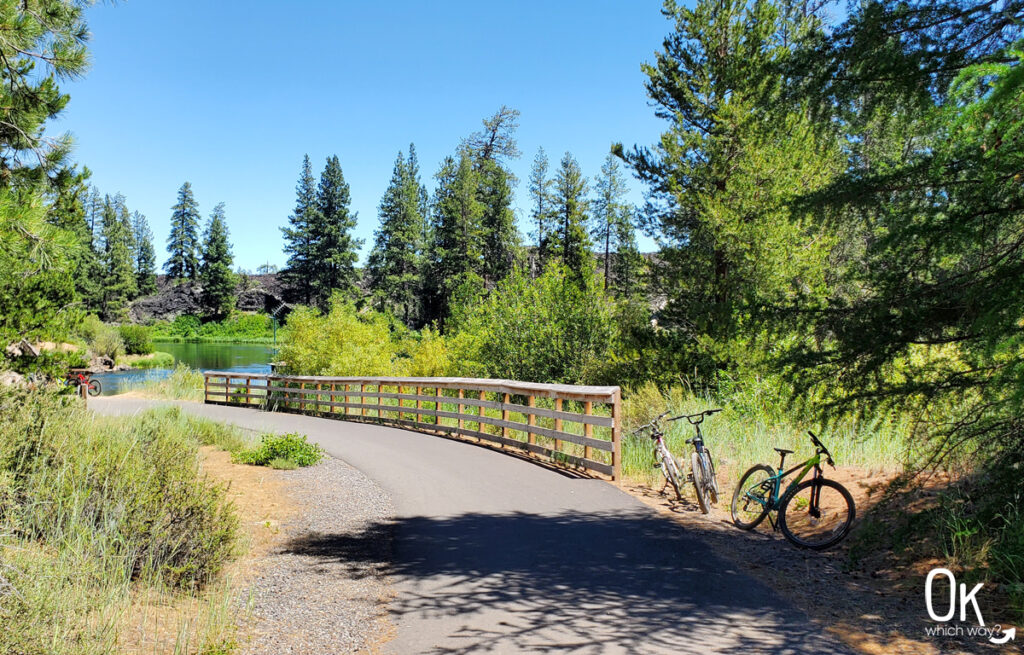 Deschutes River Trail
The path then continues along the Deschutes River Trail. The path is great. It's relatively flat and fairly wide – however, do be looking for bikes since they use the trail too.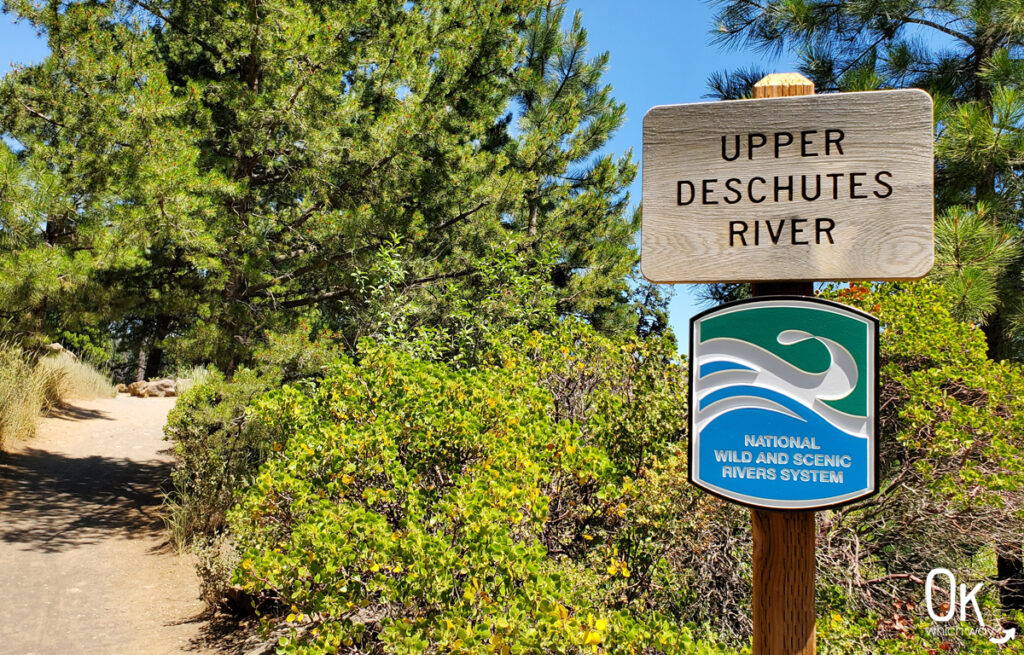 Not far from the start of the trail is a peak across the river at the 7000 year old lava field.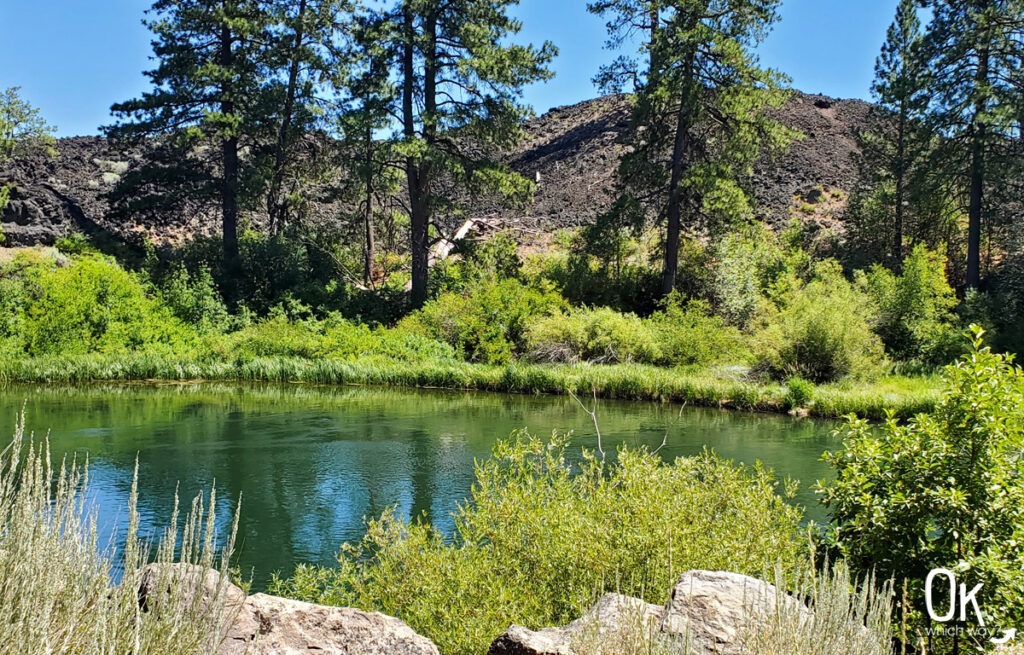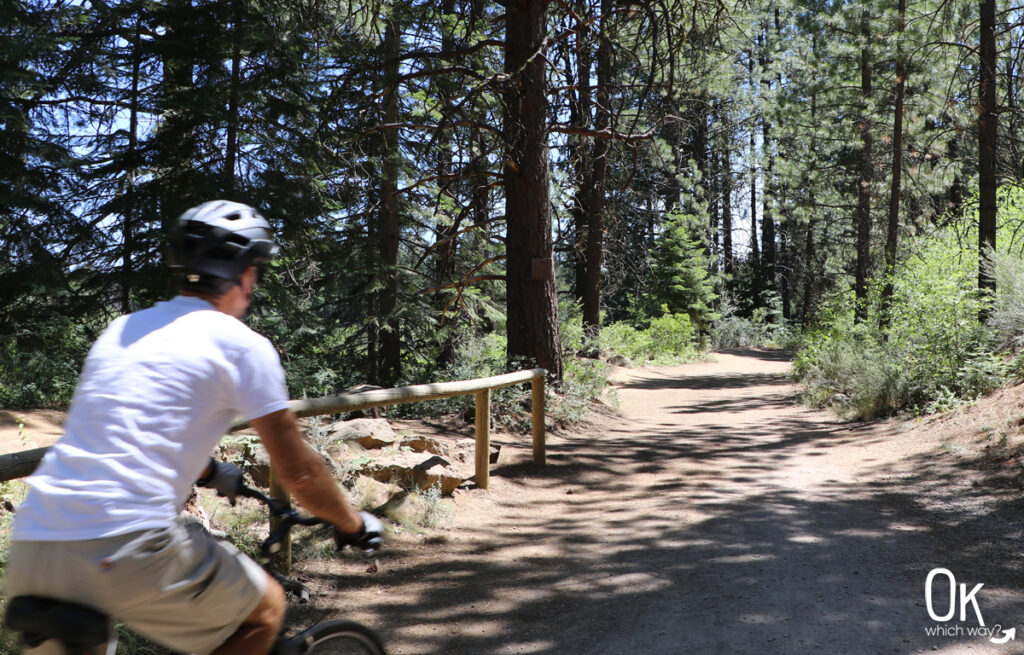 Benham Falls West Trailhead
The trail eventually reaches the West Trailhead. There is parking here, too, but to reach it is a different route than the one to the Day Use area. Once here, you will veer off down a short, zig zagging section to an overlook of the falls.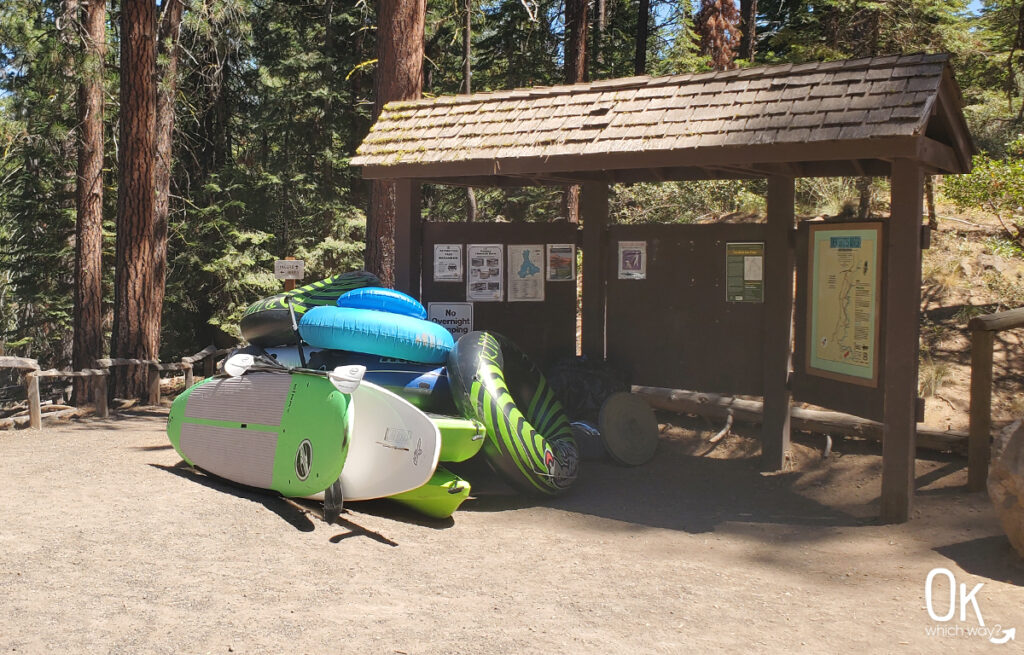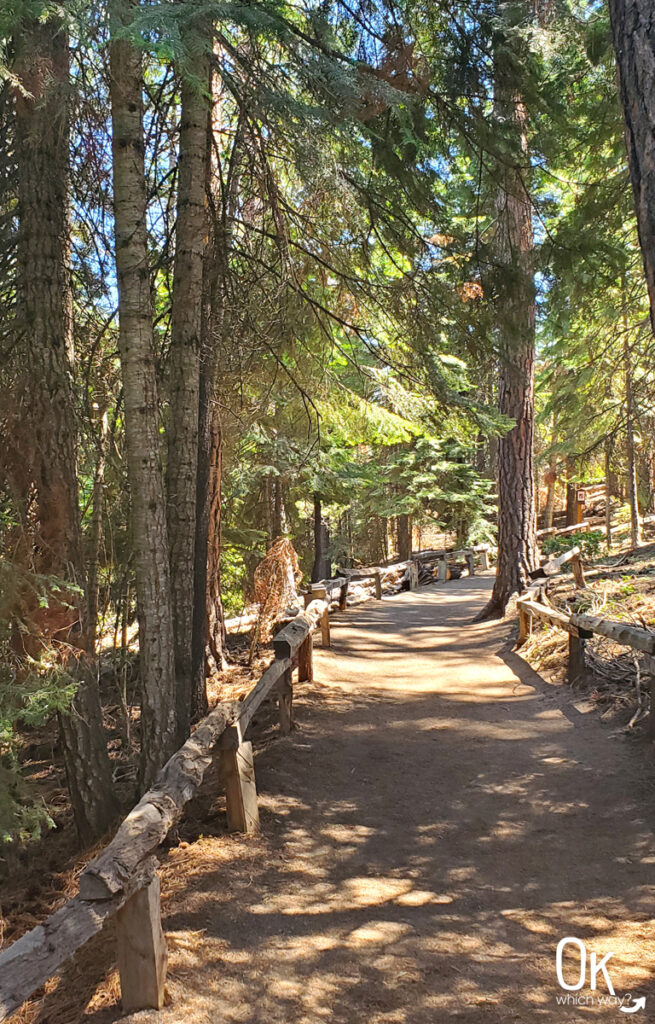 Benham Falls Overlook
The overlook is a small platform that has a view through the canyon at the falls. The churning and force of nature is mesmerizing.
This is the turn around point to head back to the Day Use area, however the trail does continue to Dillon Falls if your day allows for a longer hike.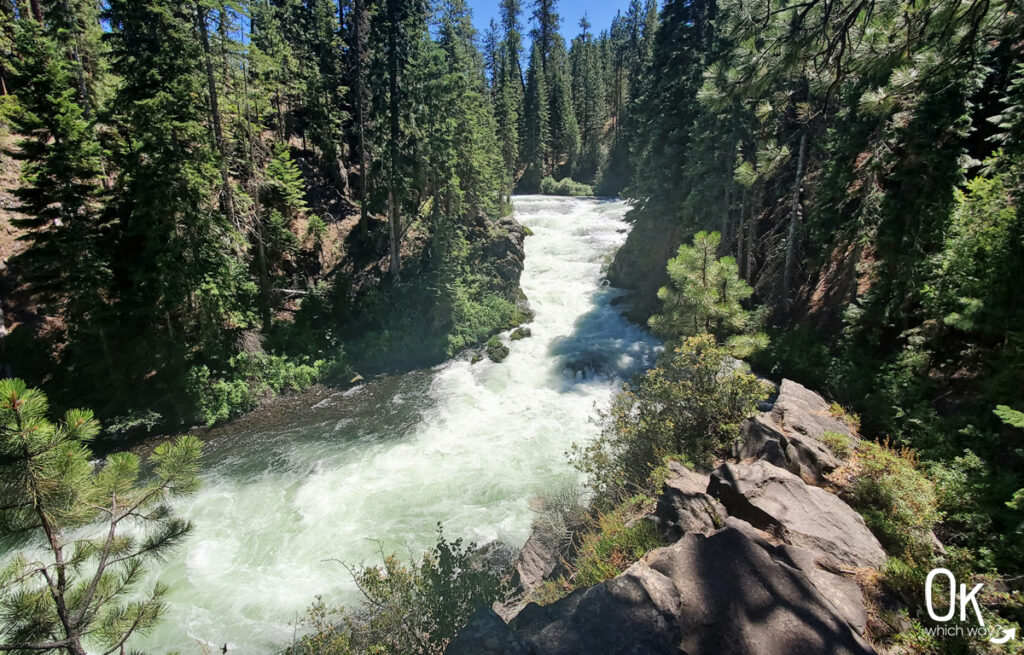 Alternative View
When walking back towards the Day Use area, there will be a smaller path that goes off to the left towards the river. Take that for a closer view of the rapids. Continuing along, the path will merge again with the main Deschutes River Trail.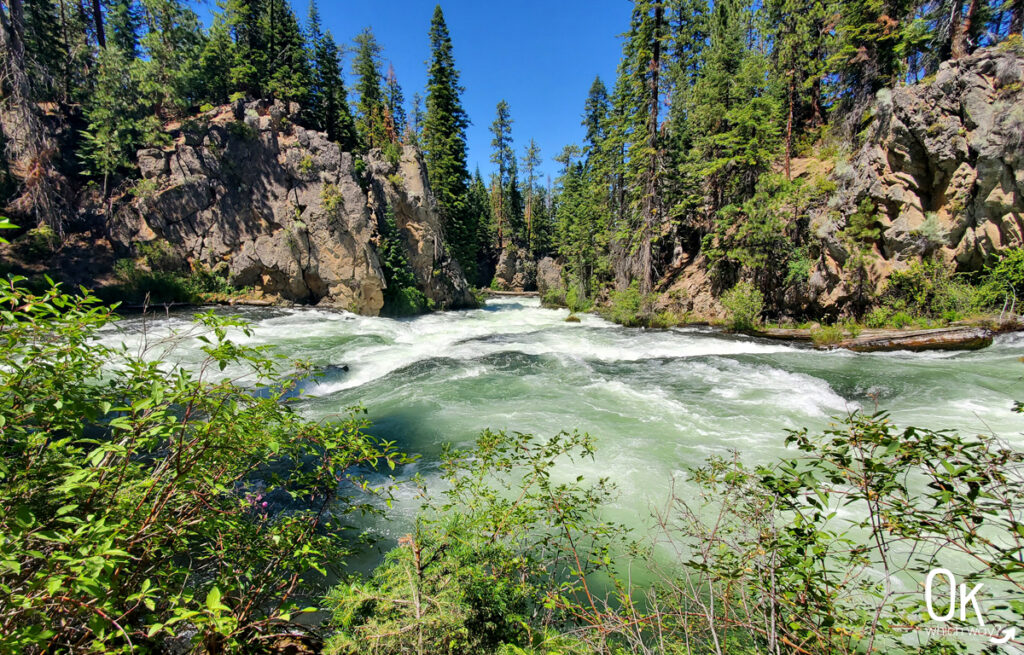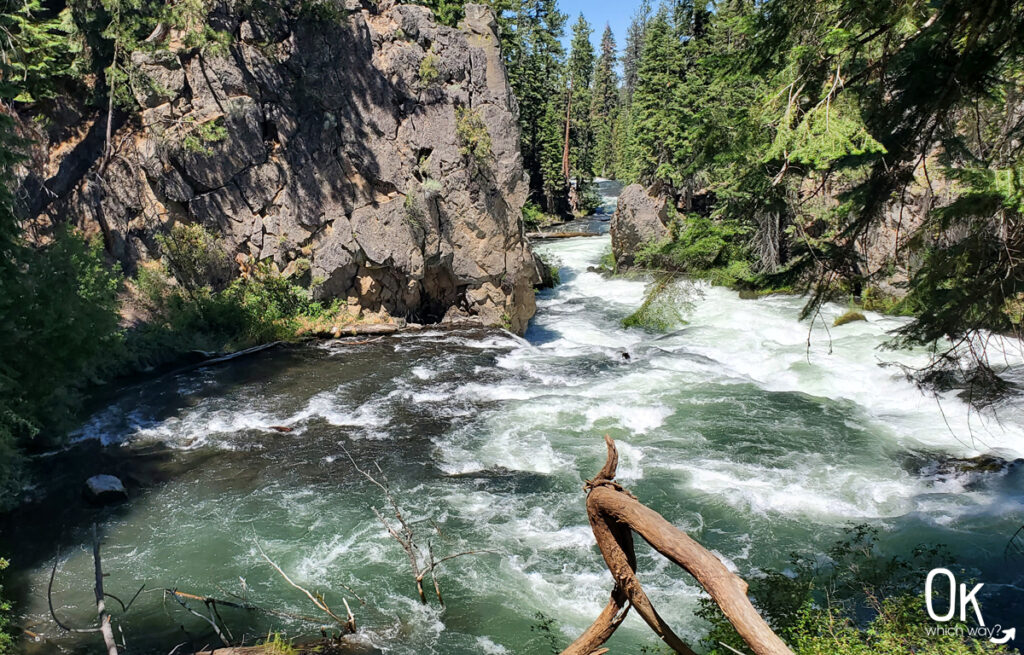 Pin this when planning your trip to Benham Falls ⬇