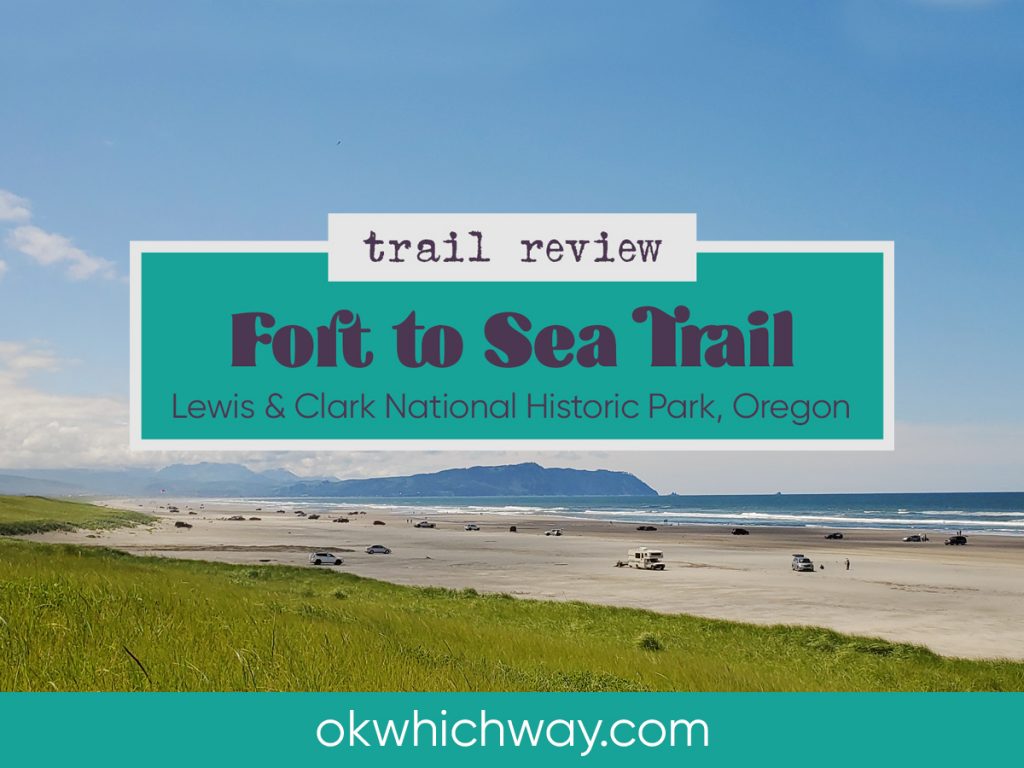 I had been wanting to tackle the Fort to Sea Trail and finally got the opportunity in July of 2020.
The trail roughly follows the route Lewis & Clark would have traveled to the Pacific Ocean during their stay at Fort Clatsop the winter of 1805/06.
It is an interesting hike beginning in the forest, continuing through grassy fields, and finally reaching the sea.
⭐⭐⭐⭐⭐
Location: near Fort Clatsop, about 10 minutes from Astoria
Trail Type: Out & Back
Elevation: Sea level – 329ft
Difficulty: Moderate, due to the length
Our Stats
Date: July 2020
Distance: 12.2 miles
Start: Fort Clatsop
End: Fort Clatsop
Hiking Time: 5hrs 20min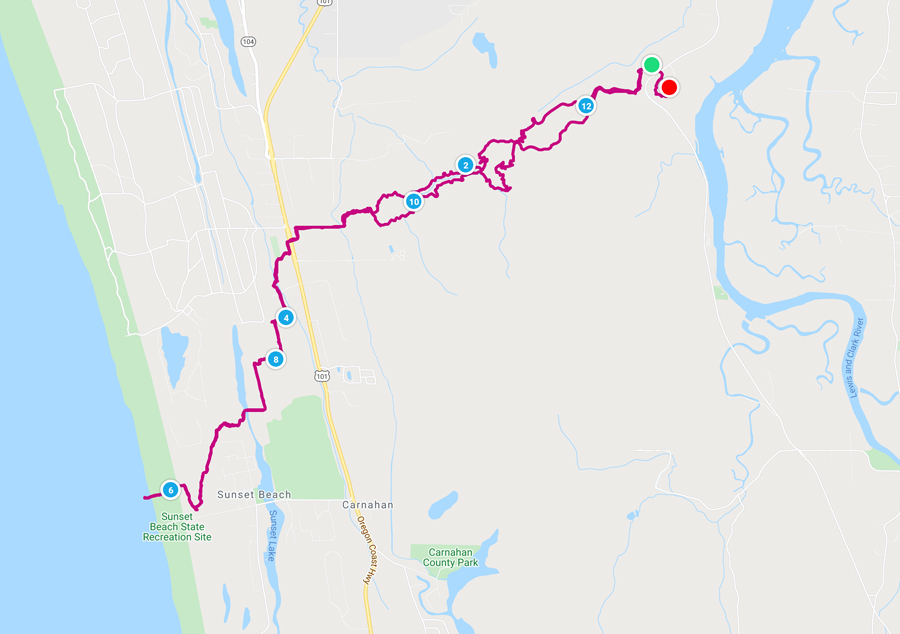 Fort to Sea Trail
We parked at Fort Clatsop and began the hike at the nearby trailhead, working our way towards the beach.
Forest Section
The first 4 miles are through a typical Oregon Coast forest with Sitka Spruce and Western Hemlock towering above and sword ferns below.
Hint: enjoy the shade now while you can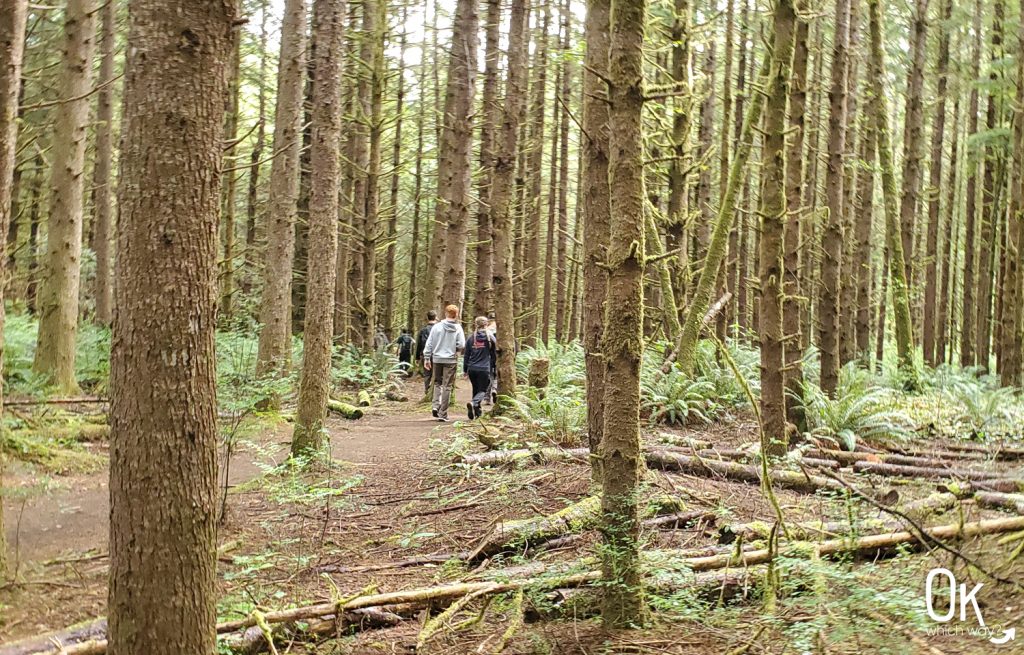 An information sign, red elderberry, and a rabbit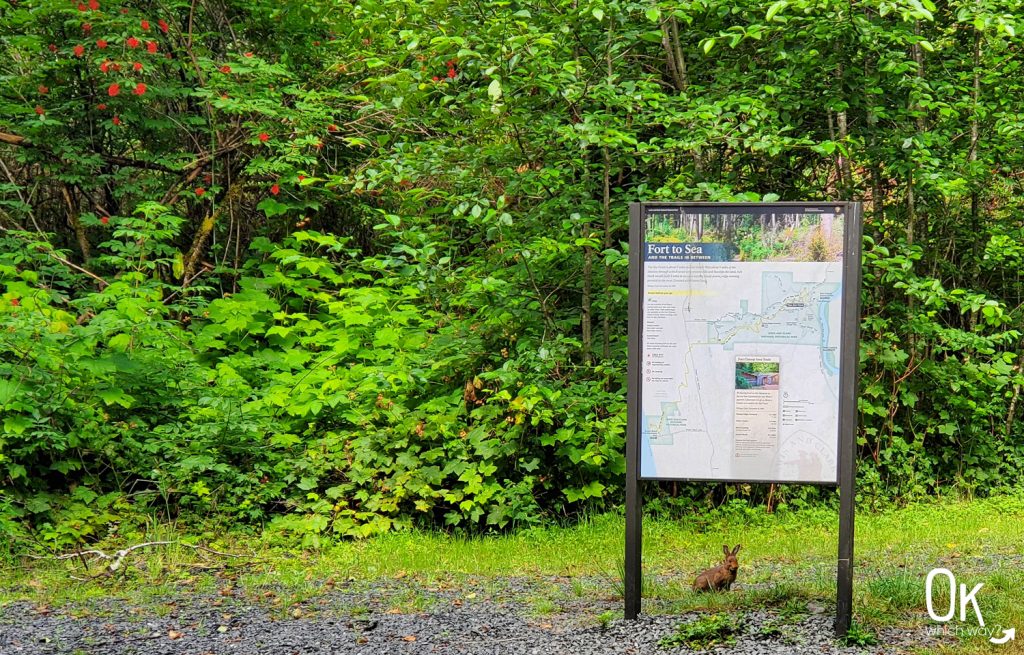 Boardwalk through a swampy section before going through a tunnel under Highway 101.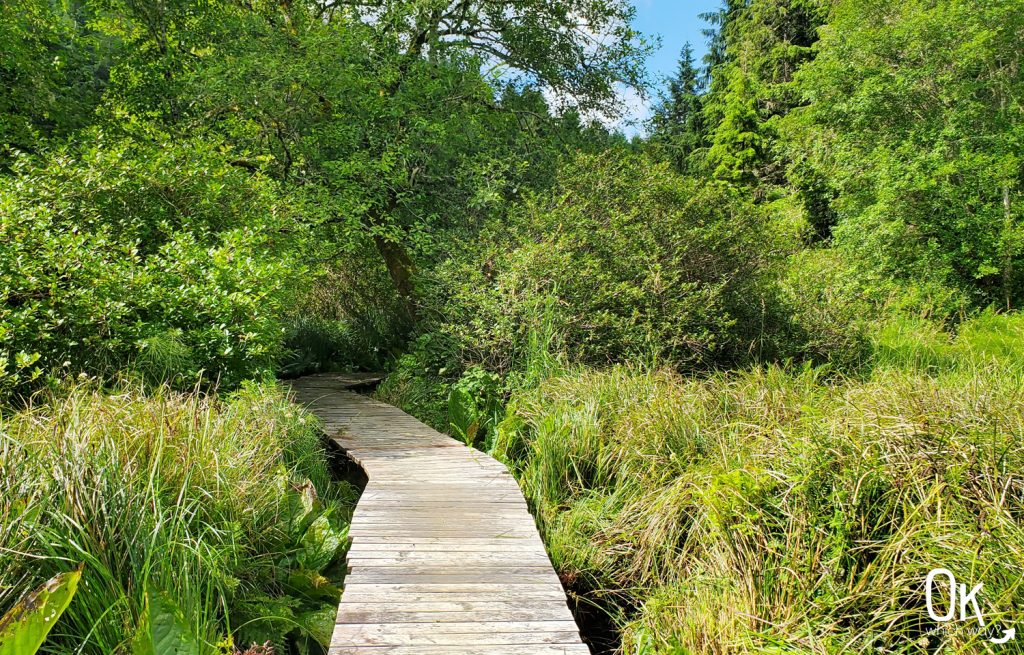 Open Field Section
Once we passed through the tunnel the shade was gone. Instead of trees and ferns, there were grasses and dandelions. …and cows.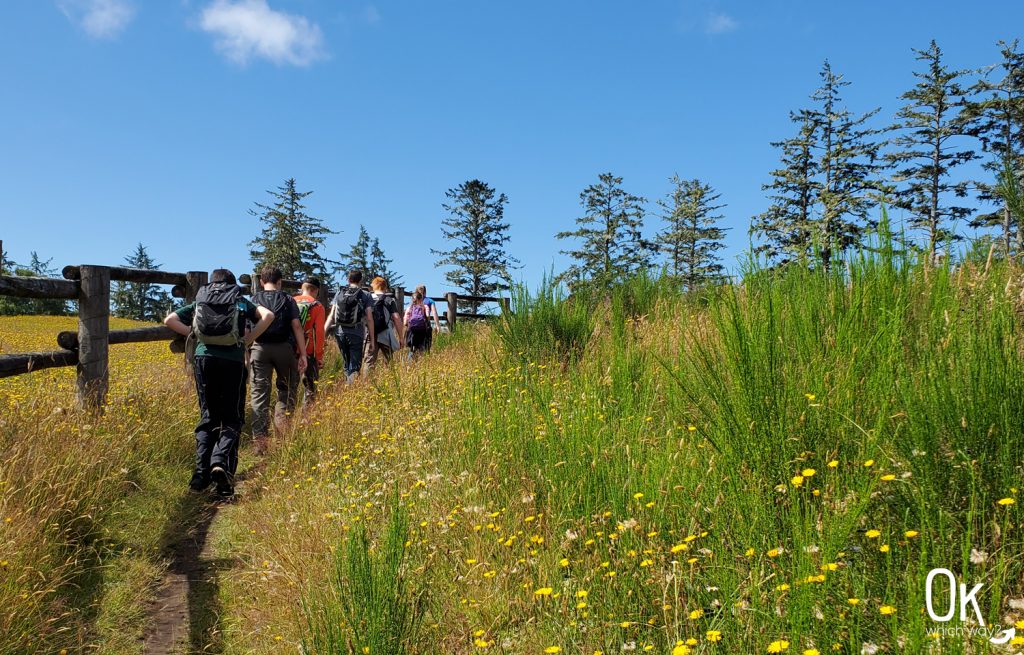 Yep, the trail goes right through a cow pasture. You must wind through a number of cattle gates to continue along the trail.
Crossing Sunset Lake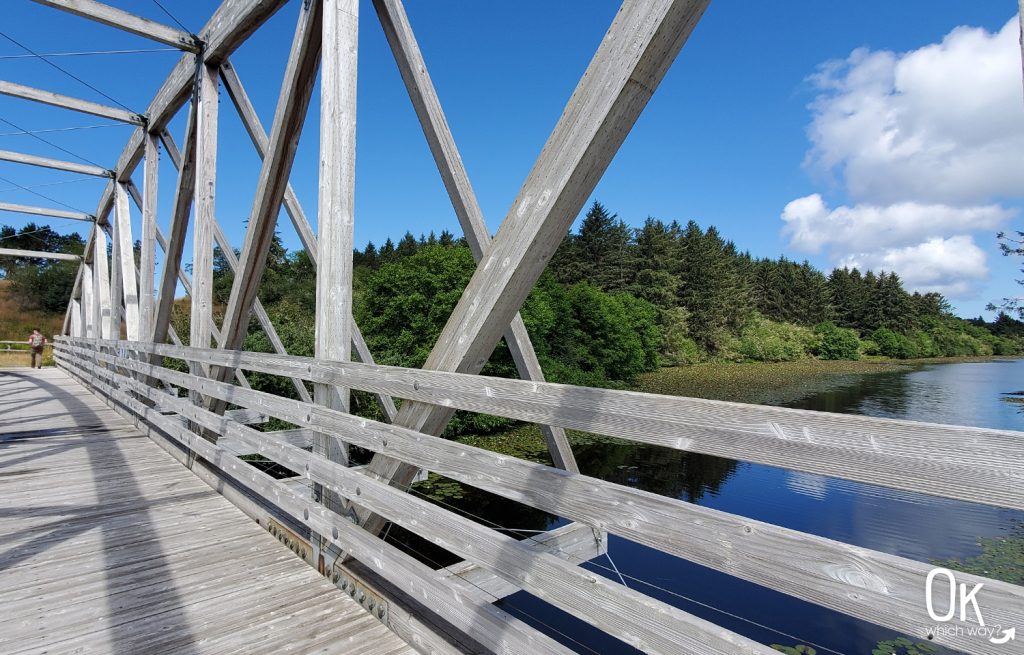 We're almost there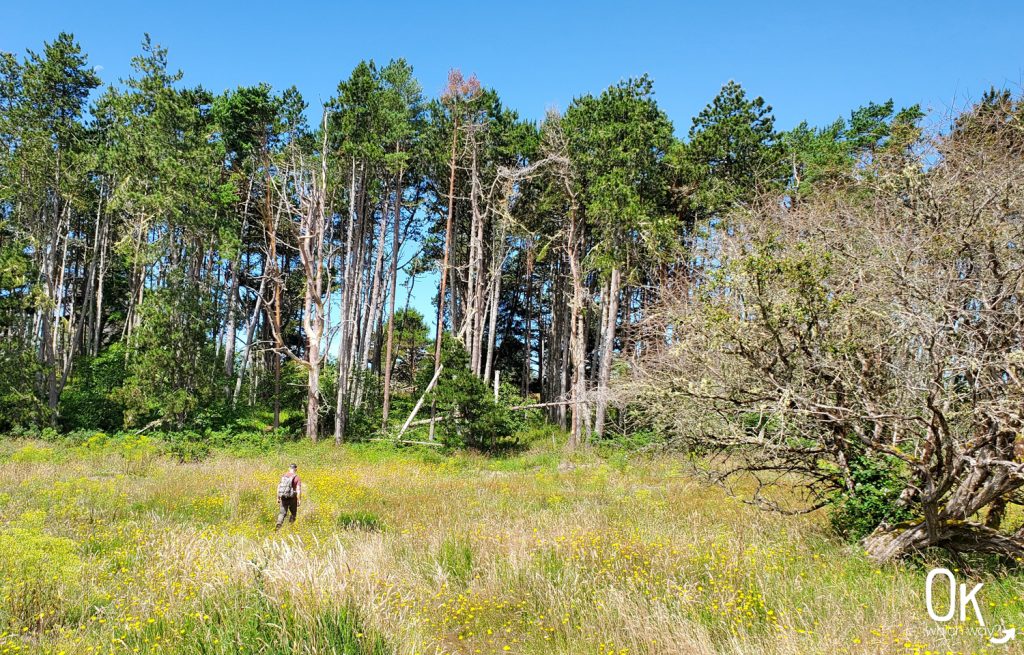 Sunset Beach
The trail led us to the Sunset Beach State Recreation Area parking lot and a very welcome vault toilet. Continuing another third of a mile, through a grassy dune, we reached the Pacific Ocean. Such a beautiful sight with Tillamook Head off in the distance. Off to the right, out in the ocean, we can just barely see the lone basalt rock and Terrible Tilly.
Most Oregon beaches are not accessible to vehicles, but Sunset Beach is one of the places you can drive right down on the sand and tailgate. This is also a popular place to go clamming, when the tides are right.
We enjoyed the view, ate our lunch, then turned around and hiked the 6+ miles back to Fort Clatsop.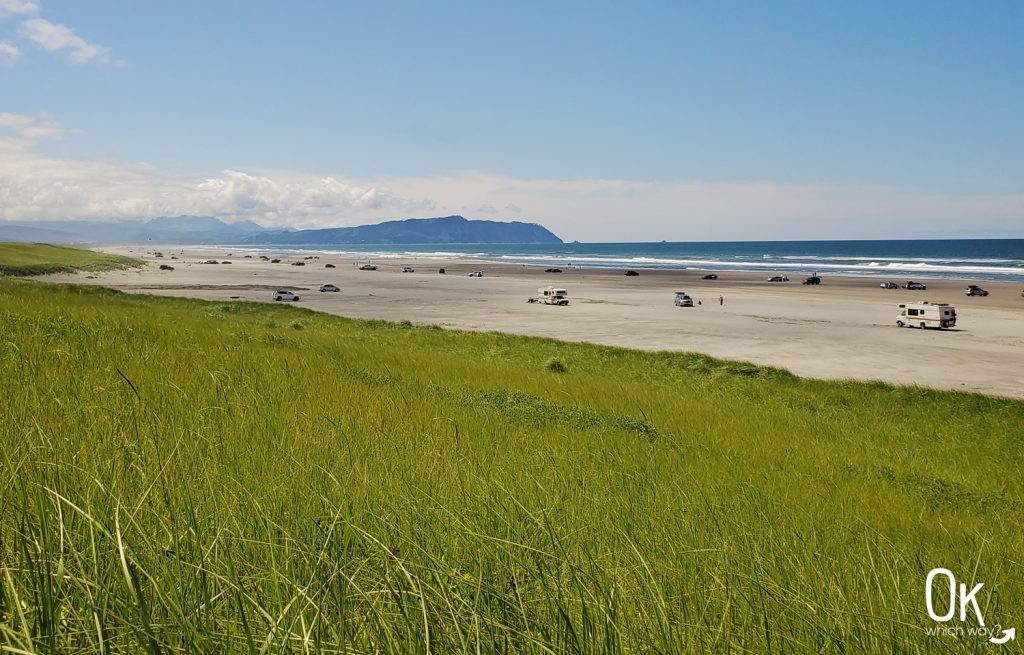 After the Hike
If you're not too wore out from the hike, I highly recommend exploring the fort replica at Fort Clatsop. It's such an interesting look into how the members of the Lewis and Clark Expedition survived the winter here.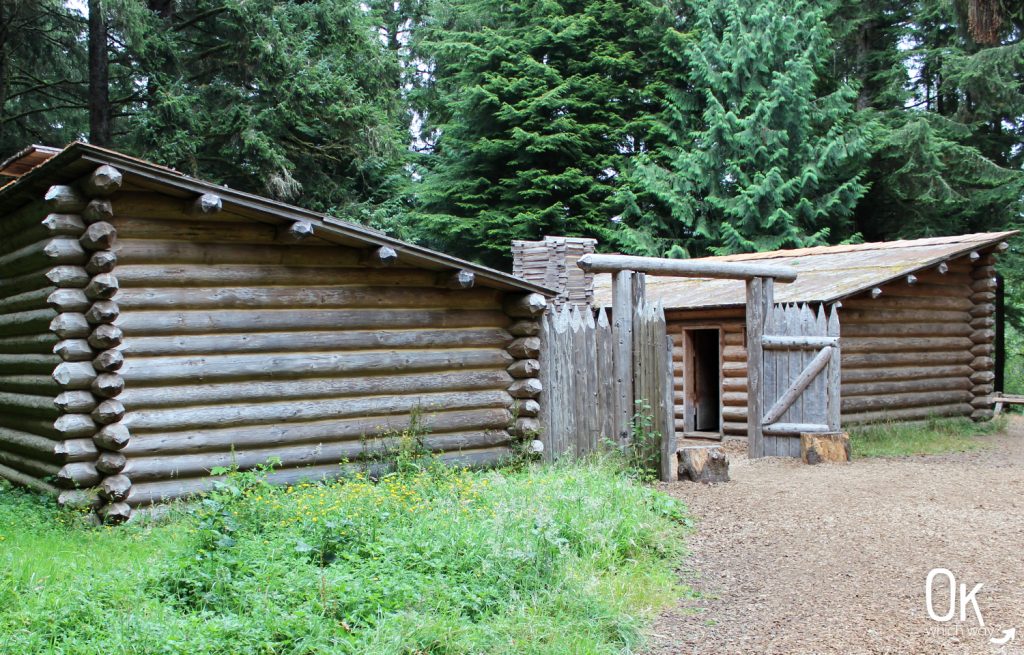 Conclusion
This hike was as expected. It's a long one, but thankfully, it's primarily flat-ish with only one steep section. Also, since it's at sea level there are no issues due to elevation. I'm sure I will hike it again someday.
Want an easy way to reread this review?
Pin it ⬇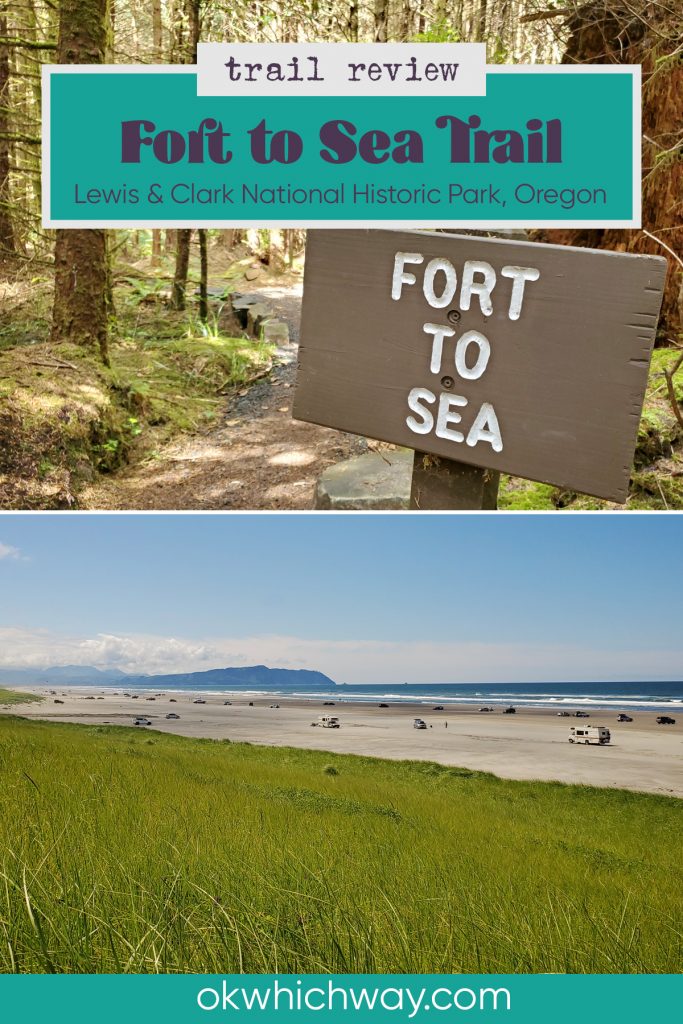 Other Lewis & Clark Sites Nearby