Shore Acres State Park in Oregon
Shore Acres State Park is unique. Atop the rocky cliffs is a formal garden designed with the mild climate in mind and flowers in bloom nearly all year. During the holiday season, the garden is decorated with thousands of lights.
Within the park boundaries is the Simpson Reef overlook, part of Oregon Islands National Wildlife Refuge. Bring your binoculars and from the overlook you can spot seals and sea lions on Shell Island.
The park is located about 13 miles off Highway 101, along the Cape Arago Highway. It's a bit out of the way, but combine it with a trip to Sunset Bay State Park and Cape Arago State Park and it's absolutely worth it.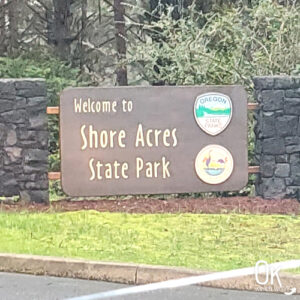 Ok Which Way is a participant in the Amazon Services LLC Associates Program. Our posts may contain advertisements or affiliate links, which means we will make a small commission if you buy any products that have been linked to on this blog.
Know Before You Go
Hours: 8am – dusk, daily
Day Use Fees: $5 parking fee or an Oregon State Parks pass
Overnight Options: Camping available one mile north at Sunset Bay State Park
Hiking: There are a few hiking trails in the park, as well as a section of the Oregon Coast Trail
Things to See
Observation Shelter
An observation building overlooking the Pacific Ocean stands on the site of what once was the mansion of L.J. Simpson.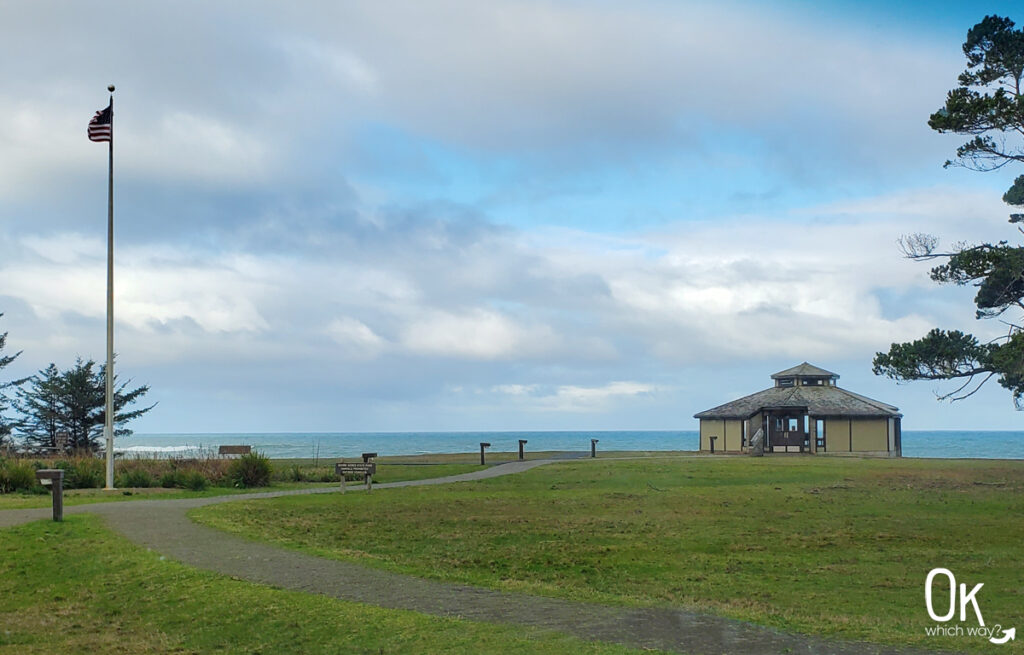 Shell Island and Simpson Reef
While I often read that Simpson Reef is located within Cape Arago State Park boundaries, the map I saw shows it lies within Shore Acres. Either way, a plethora of seabirds can be seen from the overlook. But, the real excitement comes from the large number of seals and sea lions on Shell Island. It's quite impressive.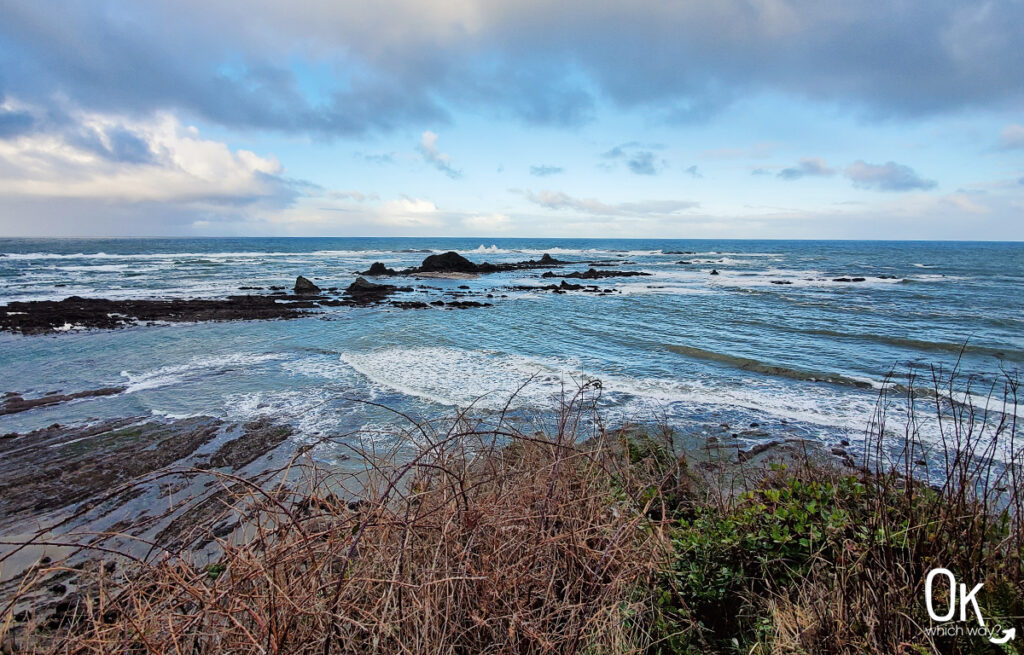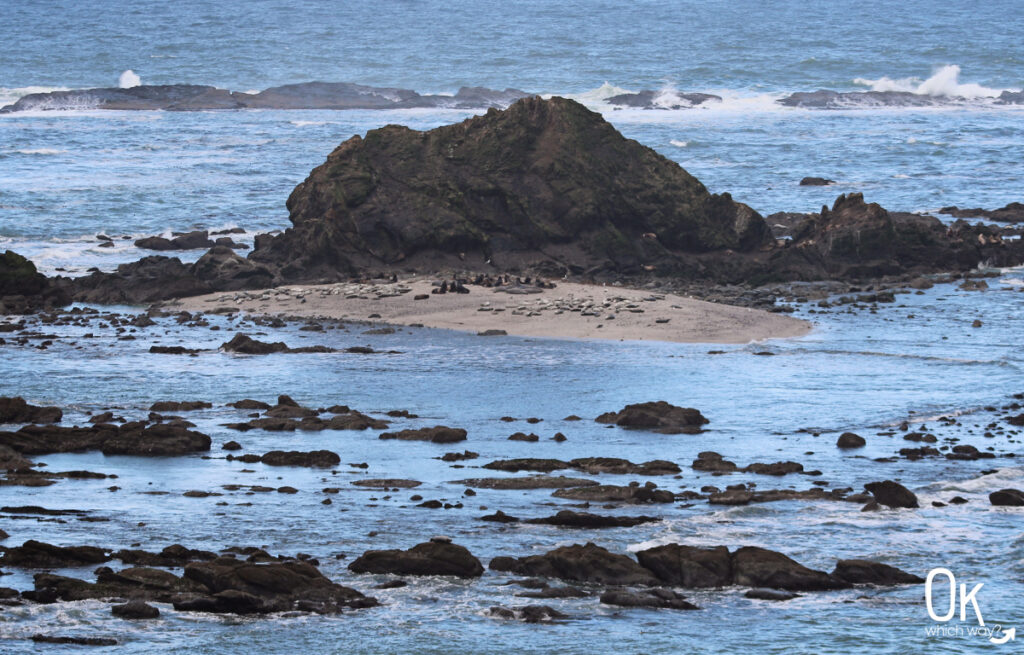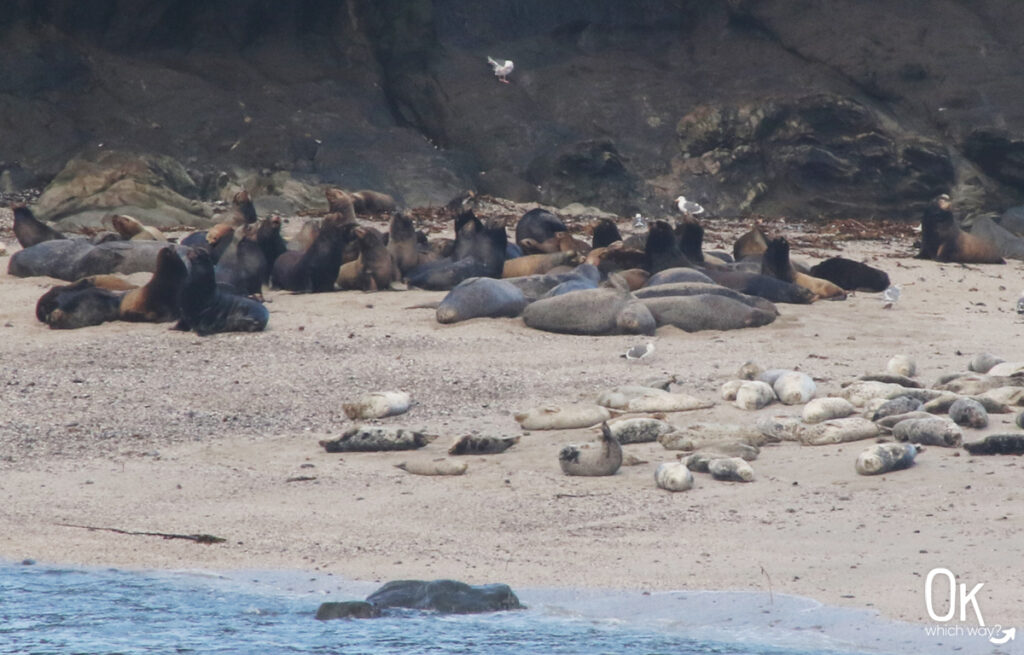 Great Blue Heron
Looking down, at the water's edge, we spotted a Great Blue Heron. I am secretly so happy every time I see one of these grayish-blue, long legged creatures.