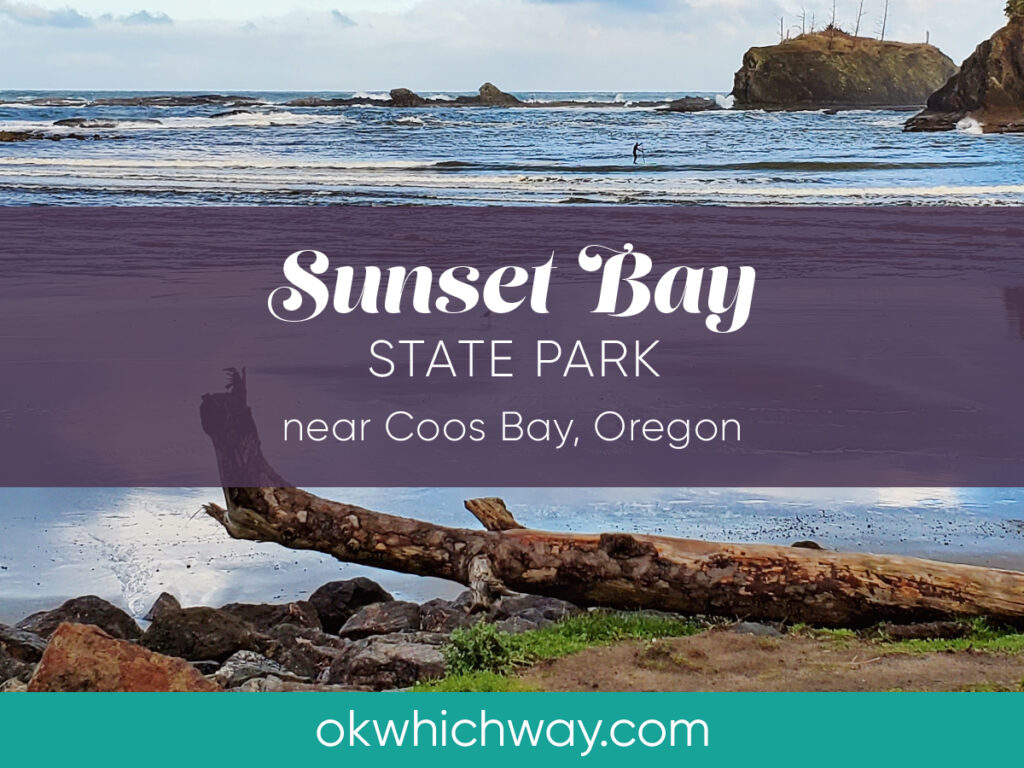 Sunset Bay State Park in Oregon
Sunset Bay State Park is situated about 20 minutes from Coos Bay, along the Cape Arago Highway. The Cape Arago Beach Loop provides amazing views of the rugged Oregon coast.
For those of us that enjoy beach days, this park has a lot to offer – hiking trails, a sandy beach with minimal wave action, camping, picnicking, and even a golf course nearby.
Ok Which Way is a participant in the Amazon Services LLC Associates Program. Our posts may contain advertisements or affiliate links, which means we will make a small commission if you buy any products that have been linked to on this blog.
Know Before You Go
Parking: Available at Sunset Beach and the campground
Overnight Options: Camping available with full hook ups, tent sites, and yurts.
Sunset Beach
This beach is stunning. The craggy sea cliffs protect the bay so well that kayaking and paddleboarding are popular activities.