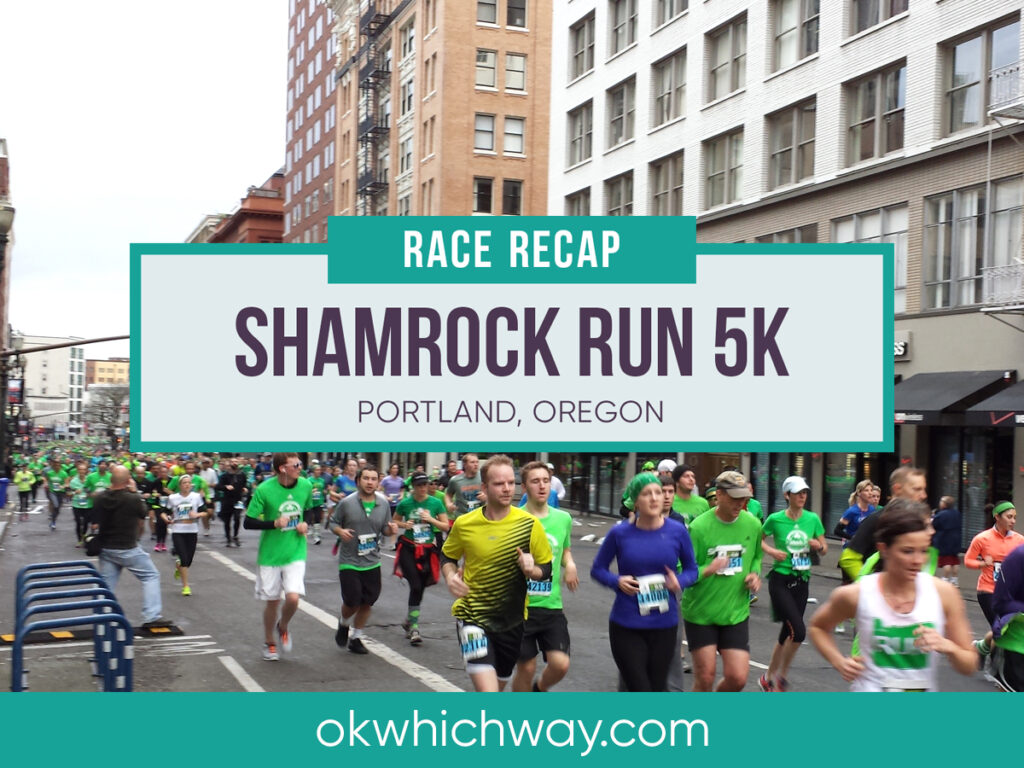 Shamrock Run Portland 5K Race Recap
Yesterday I ran my first 5k event of 2014: The Shamrock Run in Portland.
It is a big event with over 30,000 runners and walkers. As well as the 5k, there is also an 8k, 15k, and kid's run.
I don't have a constant running partner and sometimes I run solo. But this time I talked my hubby into running with me. This is as close to a date as we get. We're not great running partners since I am much slower than him. But, he stayed back with me the entire run.
Race Start: Tom McCall Waterfront Park
Race Finish: Tom McCall Waterfront Park
Race Distance: 5k
Ok Which Way is a participant in the Amazon Services LLC Associates Program. Our posts may contain advertisements or affiliate links, which means we will make a small commission if you buy any products that have been linked to on this blog.
FITNESS FAIR
Picking up our bibs and shirts was an event in itself. This was no ordinary packet pick up. It was a Fitness Fair held at the Oregon Convention Center. I had my kids with me and they thought it was fabulous. There were many vendors handing out freebies and plenty of things to purchase.
I got in the women's XL line to pick up my shirt. The guys handing out the shirts said they ran a little small. And right away when I received the shirt my first thought was no way was it going to fit. I admit I was kind of bummed. Not so much because I couldn't fit into what they were calling an XL, but because that was their largest female size and if I didn't get it I'd have to get the men's unflattering shirt. Not a big deal. But, kind of a bummer. Before trading mine for a men's shirt, though, I stepped off to the side and pulled the shirt on over the regular shirt I was wearing. It was definitely way tighter than anything I typically wear. I always wear the non-form fitting, unflattering shirts. My son right away said in such a sweet voice, "Mom, you look so skinny." I have not heard my name in the same sentence as skinny in years. I kept the women's XL shirt.

WAITING TO START
We waited in line for about an hour. At other races I've gotten extremely bored waiting. This time it actually went by fairly quickly. Announcers, music, and dancers kept us entertained while waiting for our start time of 9:20am.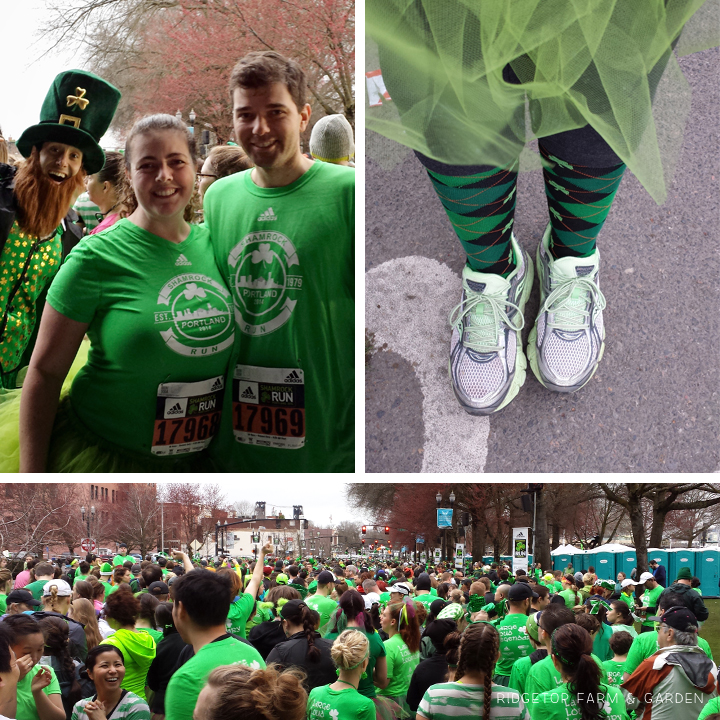 WE FINISHED!
I didn't take many pics along the way because I ran most of it. I get a better time and feel better along the way if I run at a faster pace and walk a bit when I get tired than if I run a slightly slower pace and try to run the entire thing. This run was no different. I walked a little, but ran most. I ended up getting a personal record. Woo hoo!
I play such weird mind games with myself. As I was running and breathing hard, I felt tired and wondered how in the world am I ever going to meet my goal of finishing a half marathon. Then when it was over, I thought that wasn't so bad.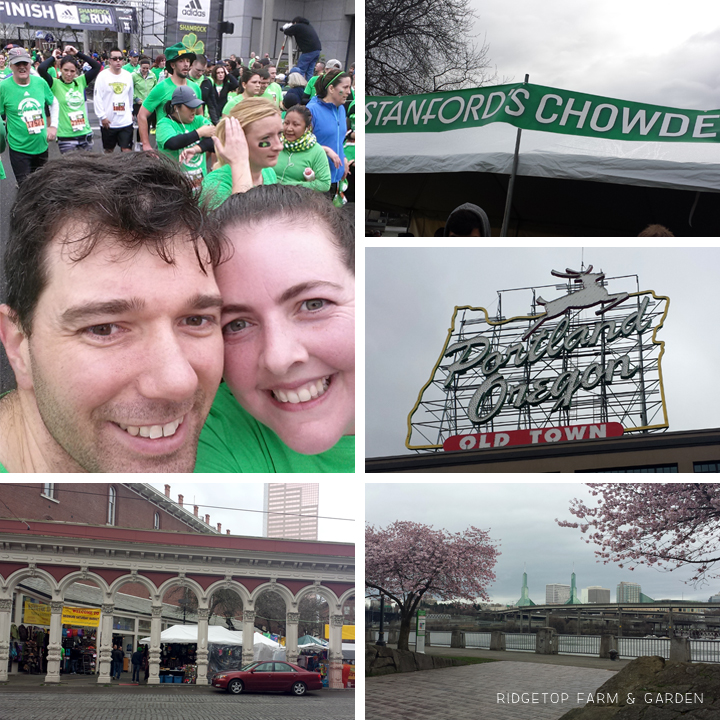 Final Thoughts
I'd call the day a success.
There was very little rain. The whole event seemed well organized. I spent time with my hubby – kid free. We both finished the race. I beat my goal of 40:00 and ran a PR at 39:26. Back in August, I ran a 5k in 45:00 and was so happy. 7 months later, I ran it 5 minutes faster! I also felt better after this race than the one in August.
After such a good day, I need to sign up for a bunch of summer 5k's while I'm motivated.
What is your favorite 5K event?