Face Rock State Scenic Viewpoint in Oregon
Face Rock State Scenic Viewpoint in Oregon is a great location for overlooking the miles of beach, as well as admiring the variety of sea stacks. Being only two miles from the Boardwalk in Bandon, it's easy to get to and definitely worth a stop.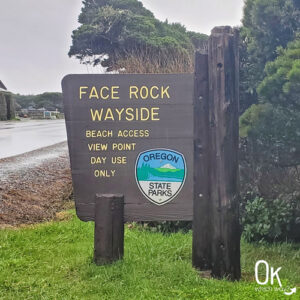 Ok Which Way is a participant in the Amazon Services LLC Associates Program. Our posts may contain advertisements or affiliate links, which means we will make a small commission if you buy any products that have been linked to on this blog.
Know Before You Go
Parking: Free. Small parking area.
Fees: None
Overnight Options: None. Day use only.
Face Rock out at Sea
Whether your time is limited or you have hours to spend, this location has views to enjoy. From the parking lot you can walk along the path a short distance, stand along the fence, and gaze at the many sea stacks, including Face Rock. If you have more time, follow the staircase down to the beach for a different perspective.
All the rock formations offshore are part of the Oregon Islands National Wildlife Refuge to protect nesting seabirds, as well as harbor seals and sea lions.

The view while standing at the fence on the point, with Face Rock situated behind Cathedral Rock.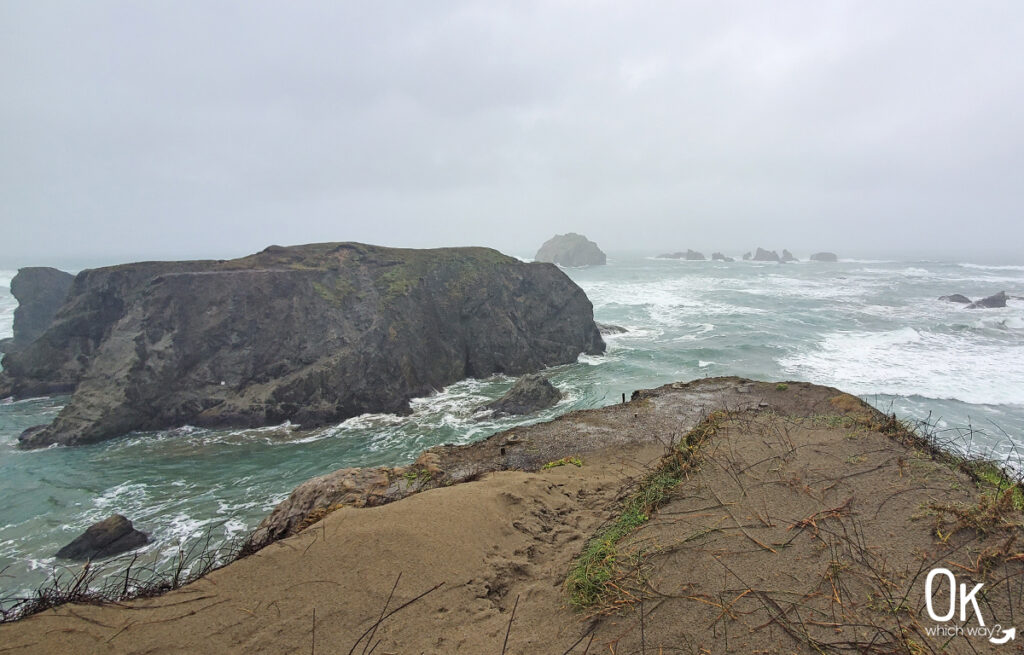 Legend says Face Rock is Chief Siskiyou's daughter, Ewauna, smiling up at the clouds – and that is exactly what it looks like.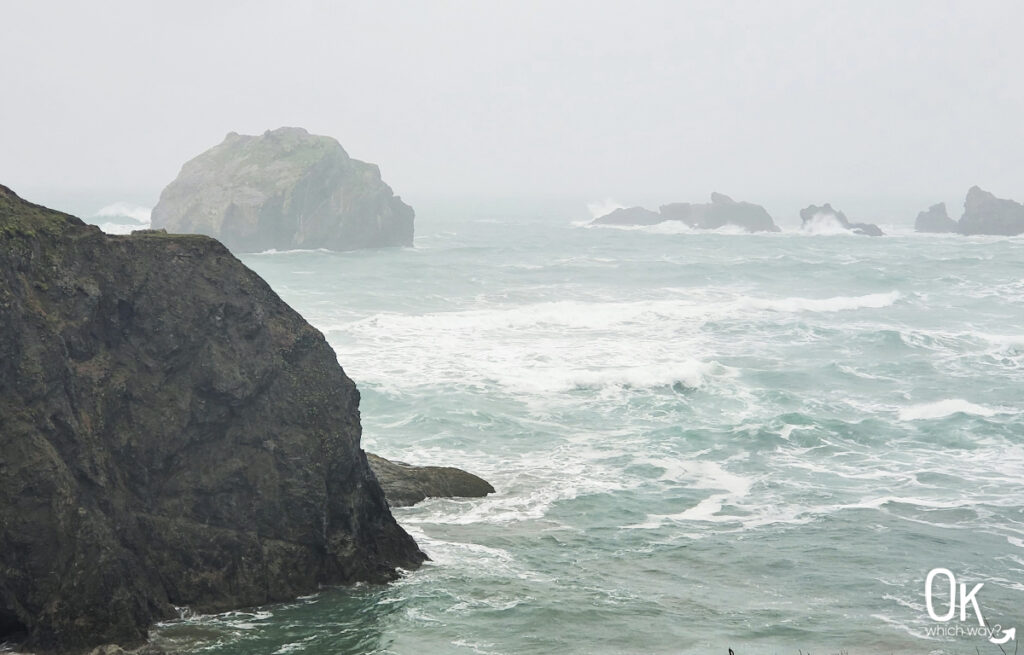 Thinking About Visiting the Face Rock Viewpoint?
Pin This ⬇