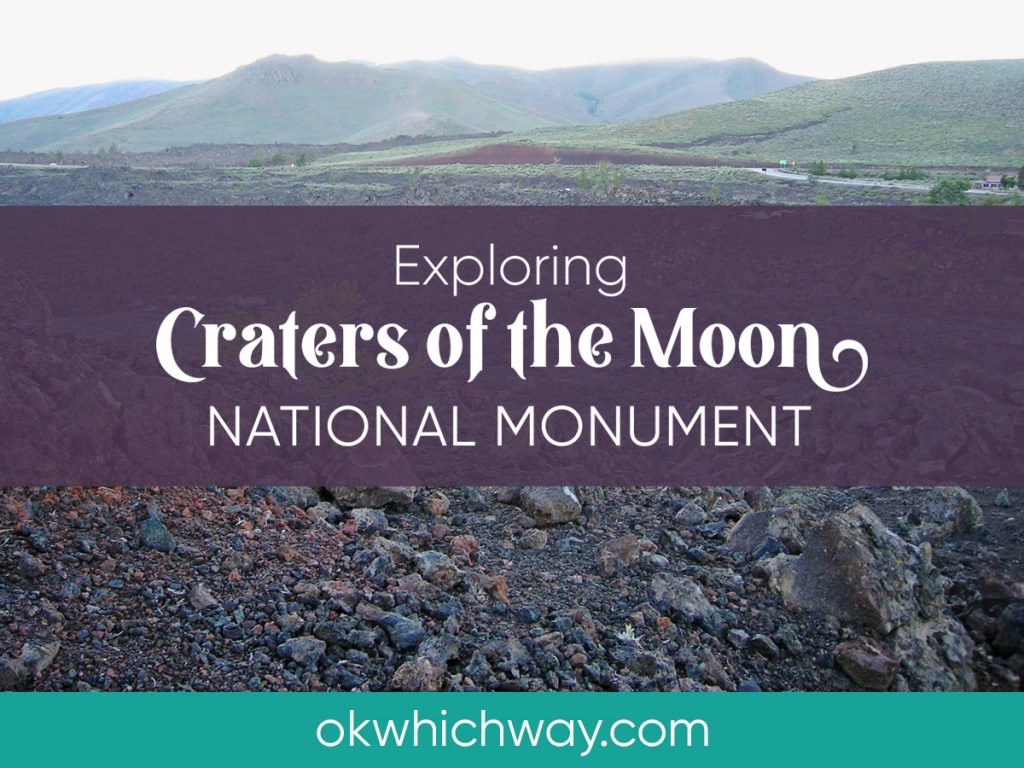 Exploring Craters of the Moon National Monument
Located in southern Idaho, Craters of the Moon National Monument and Preserve is a rather barren, unique landscape created from volcanic activity.
Living near active volcanoes, large mountainous explosions is what comes to my mind when I hear stories about lava. However, that is not the case at Craters of the Moon. Instead, the magma flowed from cracks in the Earth, specifically a 52 mile long fissure known as The Great Rift. As the crack plugged up with lava, it would then pour from vents in the ground creating spatter cones, which can be seen in the park.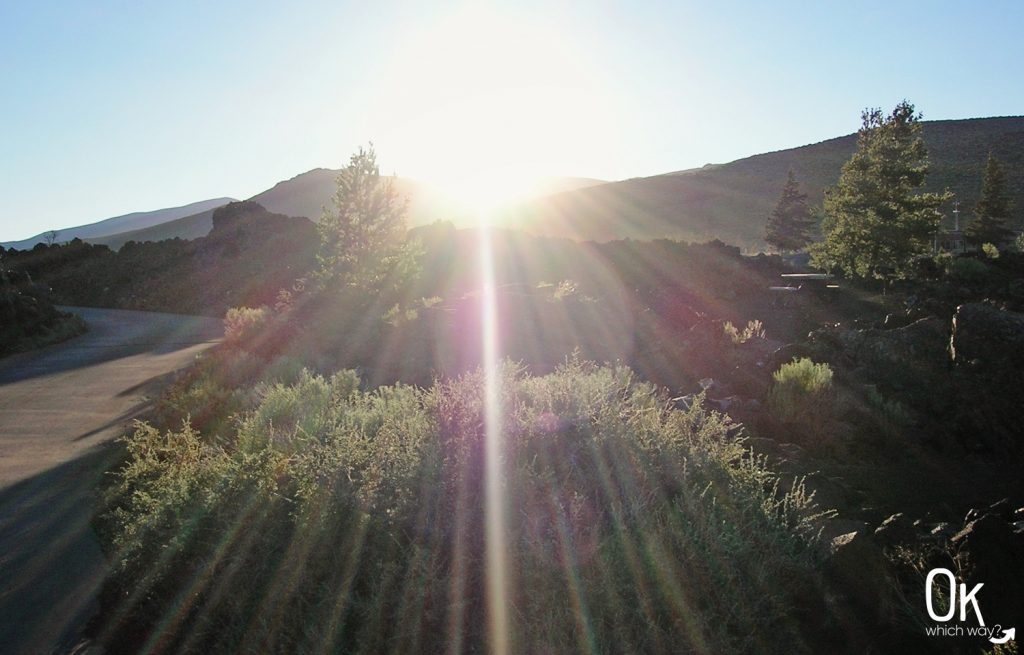 Park Info
Location: Southern Idaho. About 3 hours from Boise
Established: 1924
Elevation: 5900 feet
Things to See: lava flows, lava tubes, the Great Rift, spatter cones, & cinder cones
Things to Do: Explore the Visitor Center, become a Junior Ranger or Lunar Ranger, observe geology, go spelunking, climb a cinder cone, & stargaze
Lodging/Camping: Lava Flow Campground, first-come first-served
Food: No restaurants
Dogs: Prohibited at Visitor Center & on trails. They are allowed in the campground and parking areas.
Entrance Fee: $20/vehicle click here to see current fee pricing
Park Maps: Link to park maps
Please note: This info primarily relates to warmer months. Be sure to check park status during the colder season.
Visitor Center
Typically we head to the Visitor Center first on our adventures. We like to learn a little about what we are are going to experience before we head out to explore. Plus, sometimes a Ranger will have extra information pertaining to wildlife in the area or trails to avoid.
Also, this is where you will grab a map, or cave and backcountry permits.
Thinking about Going for a Hike?
There are a number of hiking trails at Craters of the Moon. Most of them aren't too long, but they are on rugged terrain and at nearly 6000′ elevation – so as always, be prepared.
Safety Tips
Wear close-toed shoes
Be prepared for no shade & hot temperatures with sunscreen, a hat, & plenty of water
Driving the 7 mile Loop
The 7 mile loop is a great way to see this geological wonder. Along the way, you can get out and explore a number of trails.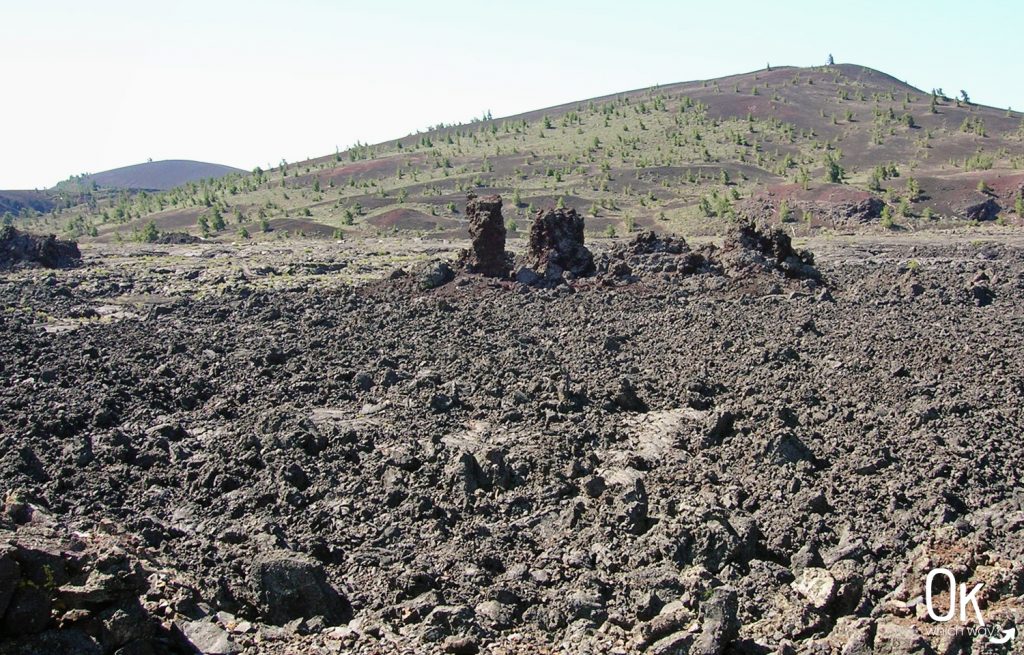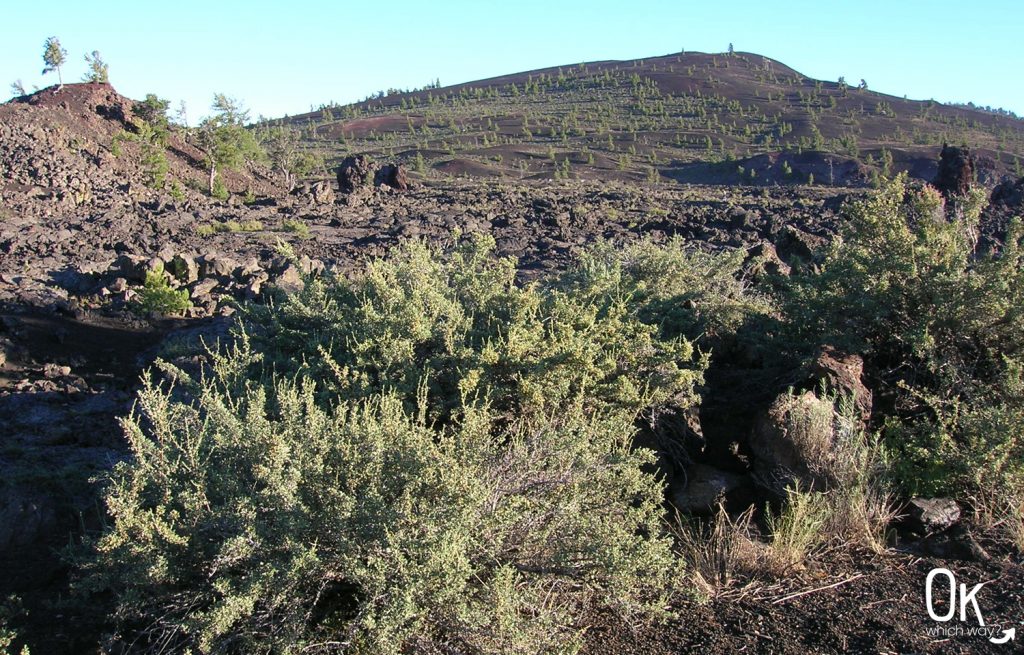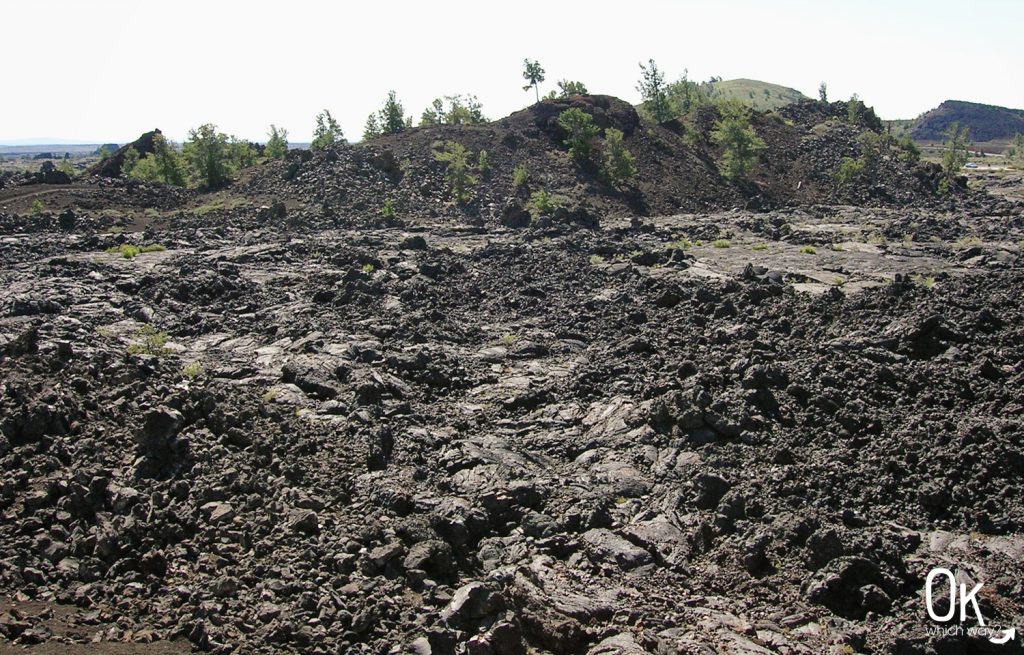 Inferno Cone Trail
The Inferno Cone Trail is short, but steep. Climbing to the top is worth it, though, for the 360° splendid views.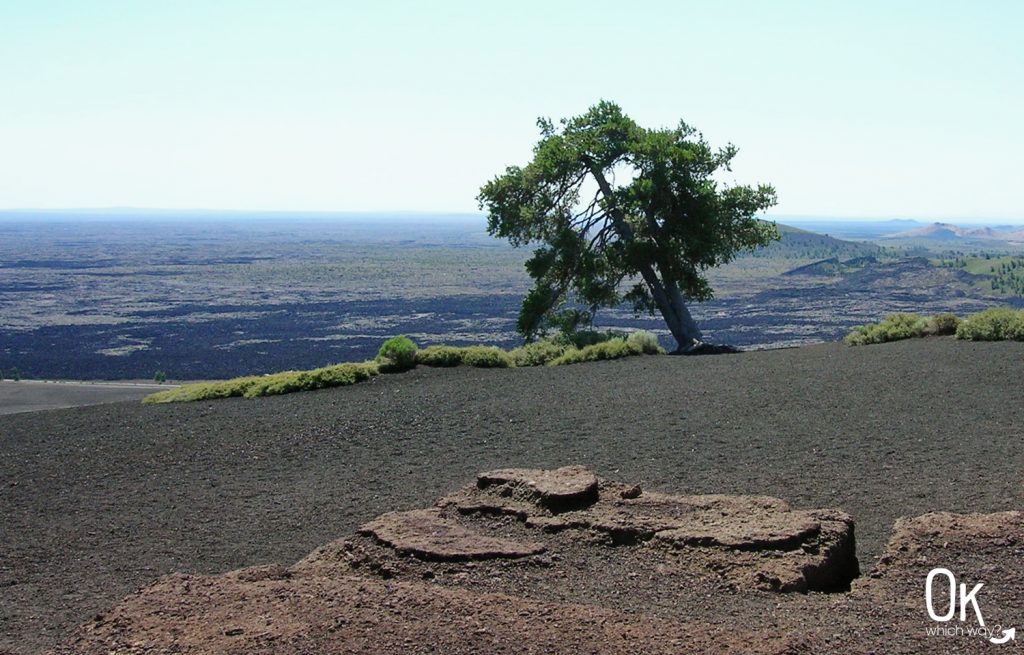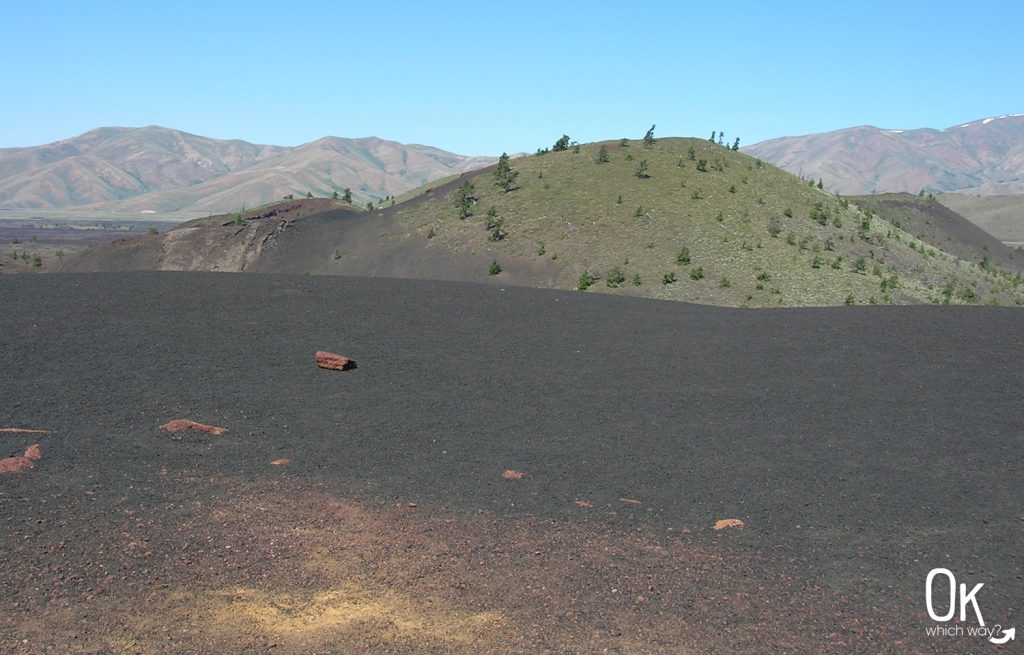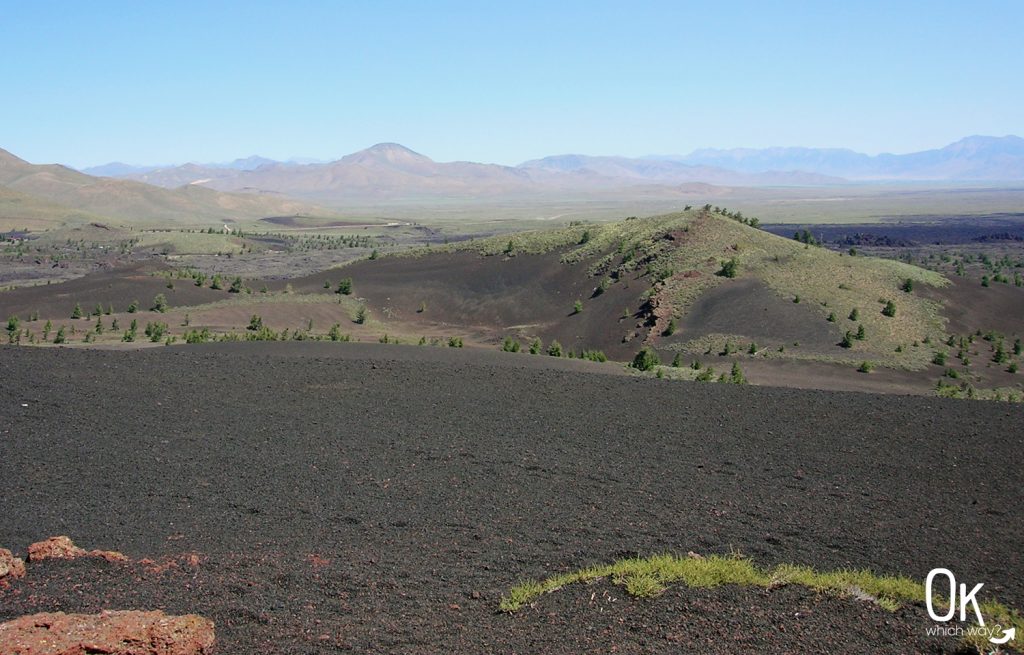 The Caves Trail
The Caves Trail has access to 4 caves. These caves are actually lava tubes formed thousands of years ago from volcanic activity and Pāhoehoe lava.
Don't forget: Before entering the caves, be sure to get your free permit at the Visitor Center.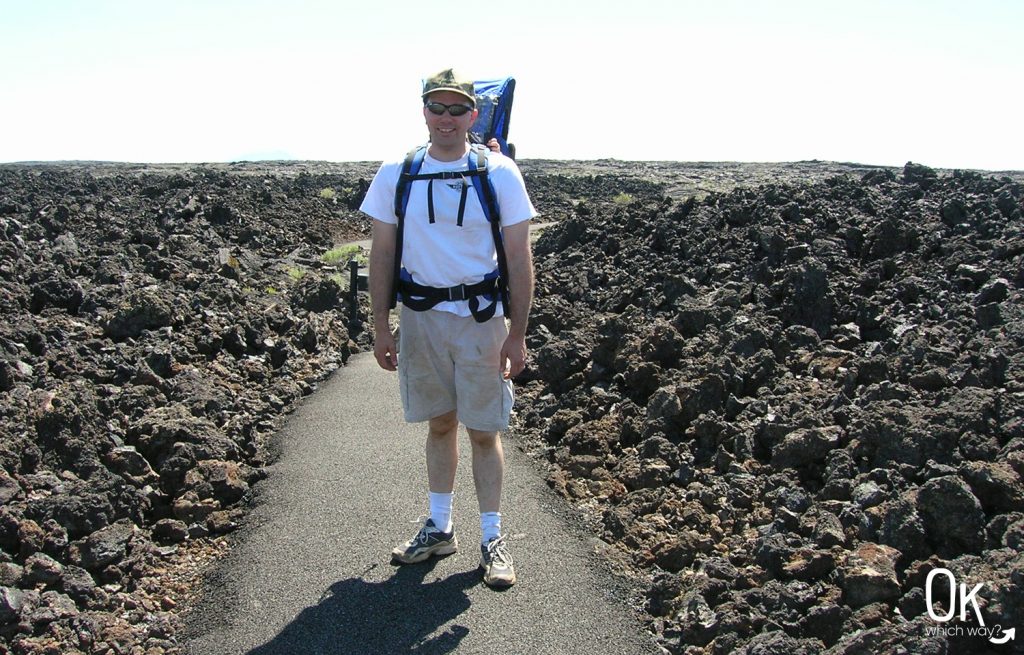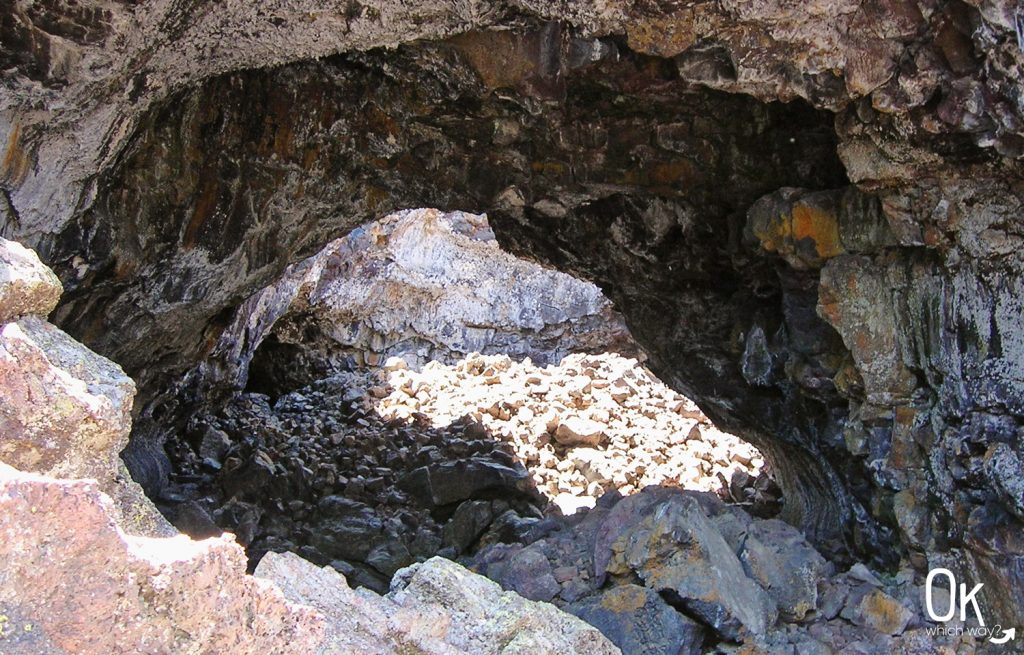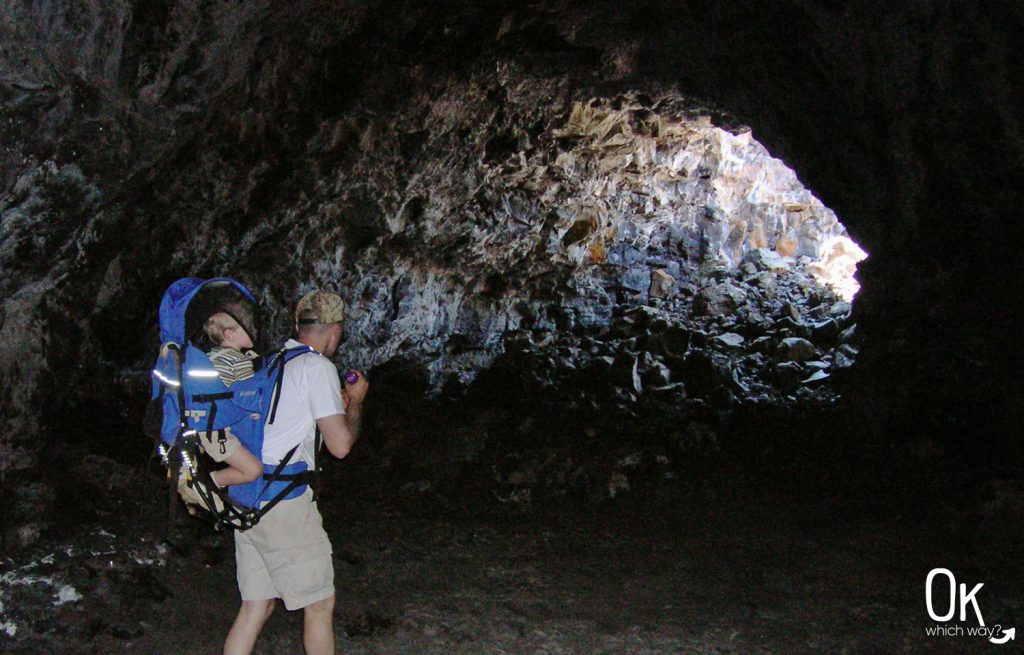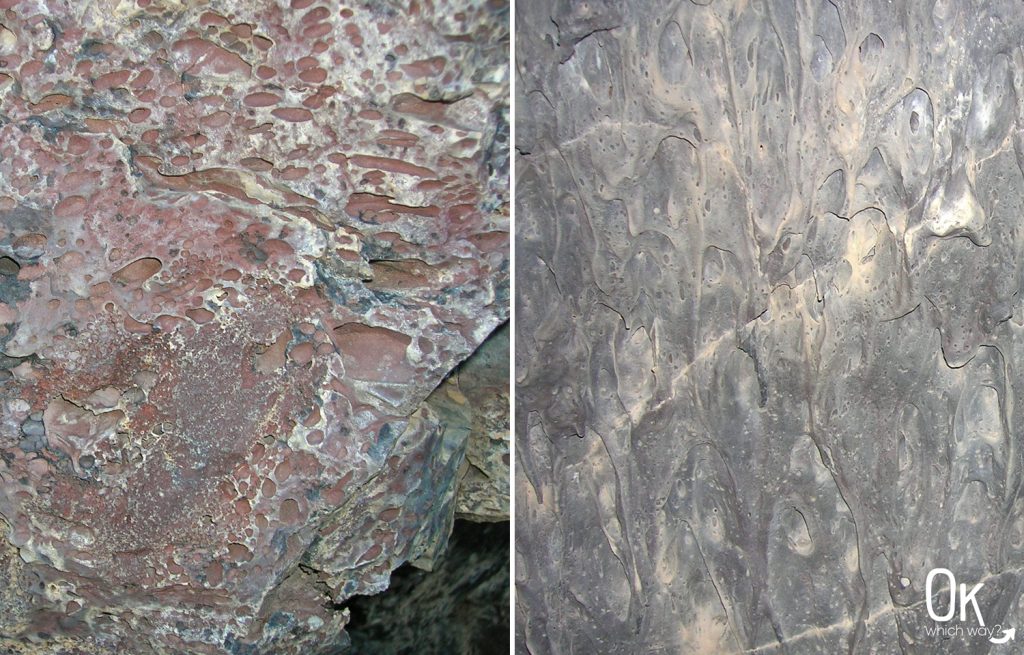 Lava Flow Campground
The Lava Flow Campground is available on a first-come, first-served basis. We arrived fairly late in the day, but there were still plenty of sites.
Most of our camping experience has been in forested areas. This was a first for us – camping among the lava with very little vegetation.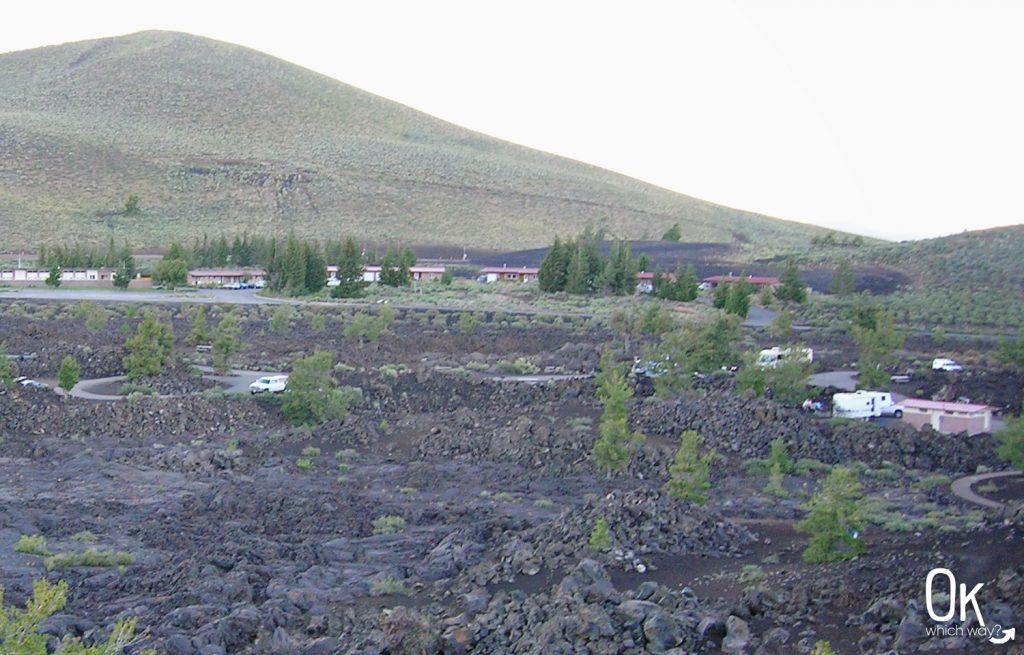 Personal Info
Craters of the Moon:
Day 2
of 20 Day Road Trip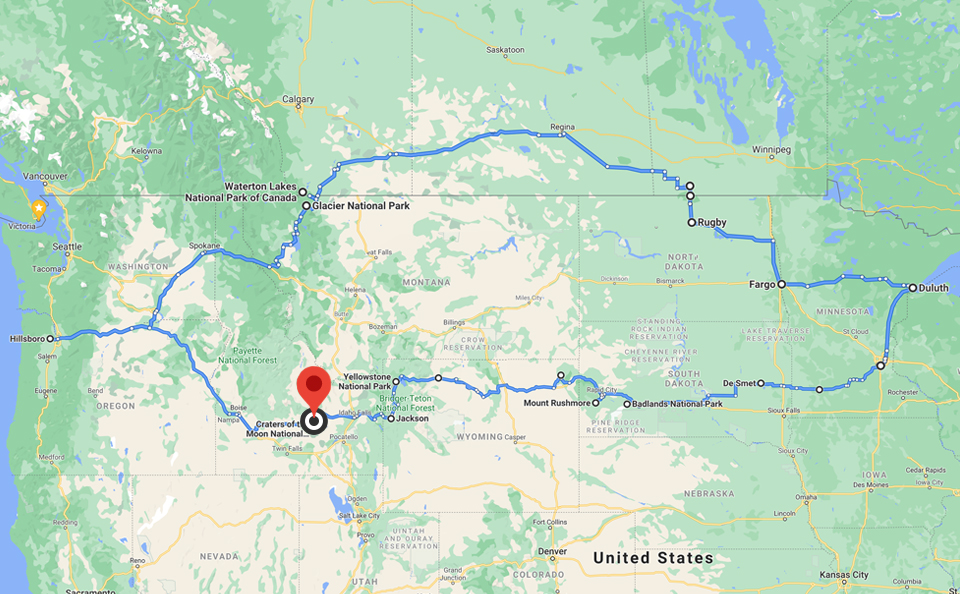 LEAVE NO TRACE
Weird, but True
Apollo 14 astronauts studied the volcanic geology at Craters of the Moon in 1969 to prepare for the landscape they were going to encounter on the moon.
International Dark Sky Park ✬彡



Due to its location, Craters of the Moon has low amounts of light pollution and is a designated International Dark Sky Park.
Thinking About Exploring Craters of the Moon National Monument?
Pin This to Help Plan Your Trip ⬇