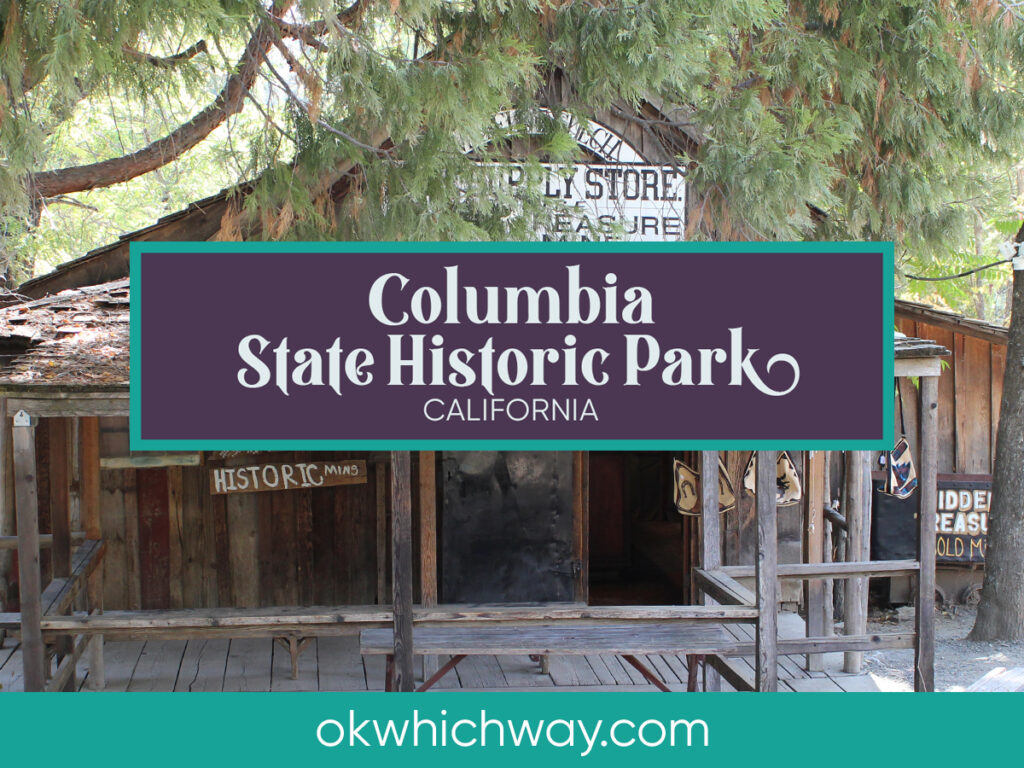 Columbia State Historic Park – Road Trip Stop
The last place we visited before heading home on our road trip was Columbia State Historic Park. It was much more than just a historic park. It was a hands on walk through a town set in the Gold Rush era. It's located in Columbia, California just off Highway 49, near Sonora. I can't say enough about it. We spent five hours there and would have loved to explore even more.

COLUMBIA MUSEUM
We asked where we should start and someone dressed in period attire told us to begin at the museum. So, that's what we did. On display were common items from the late 1800's, as well as a plaster cast of a 132 ounce gold nugget found near Columbia. There was also a dress up corner where we took fun photos of the kids.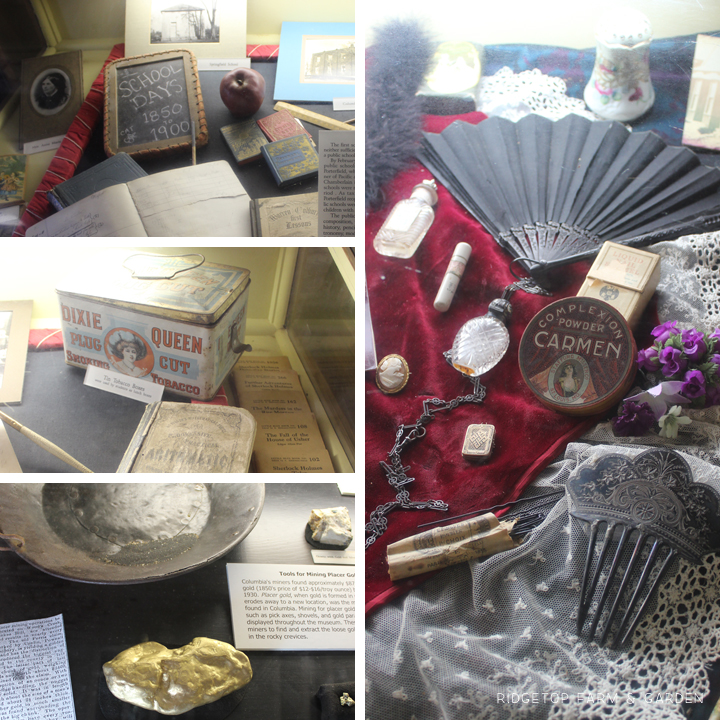 A TOWN OF PRESERVED BUILDINGS
MAIN STREET
Main Street is the most amazing living museum.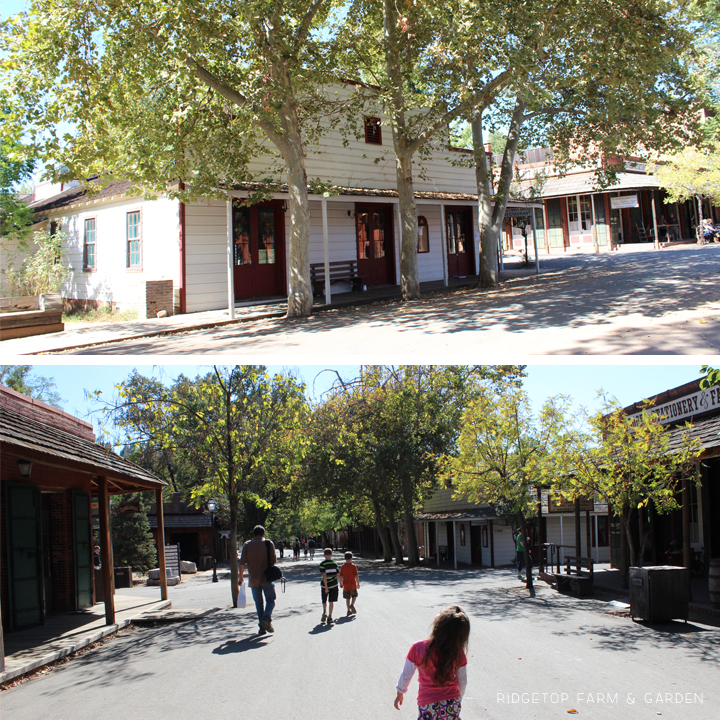 BLACKSMITH SHOP
Items outside the blacksmith shop were for sale.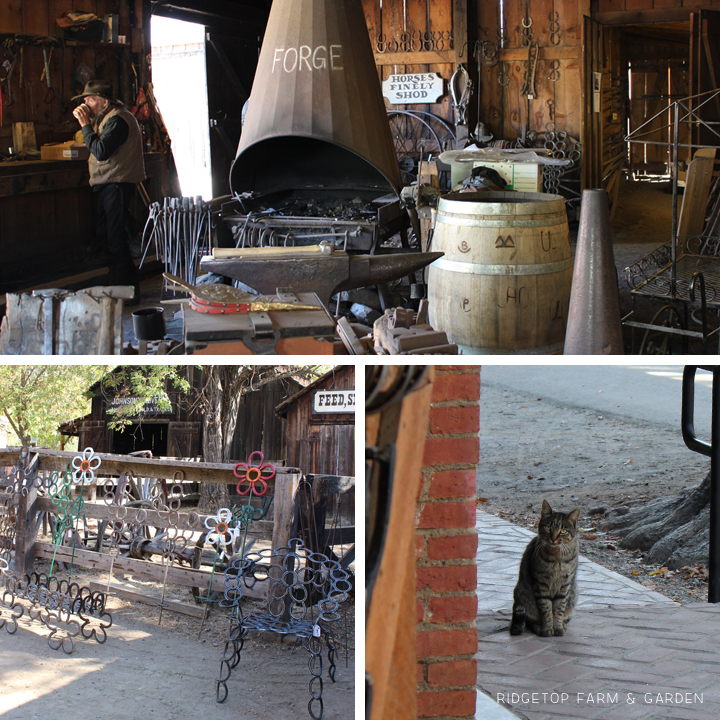 FIREHOUSE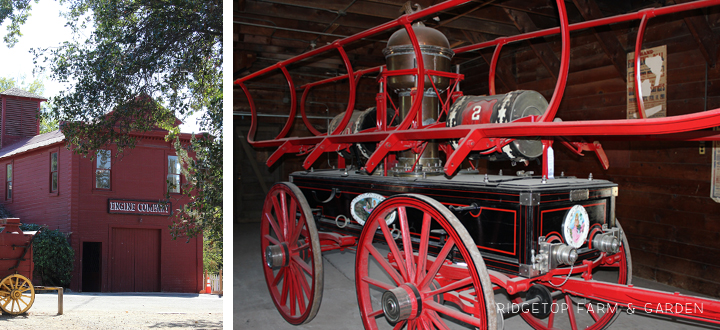 CANDY STORE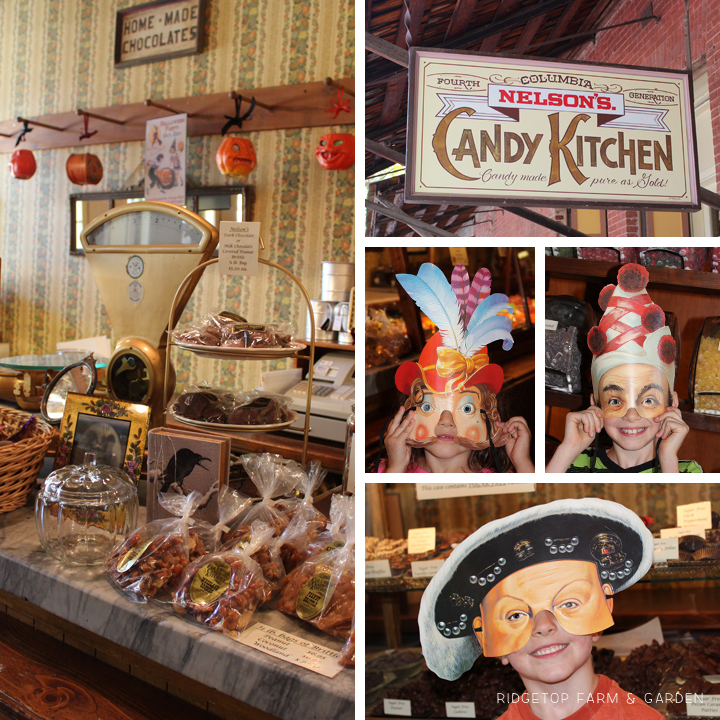 DOUGLASS SALOON
We ate lunch in the saloon. My hubby and I shared their ginormous nachos. The kids had hot dogs.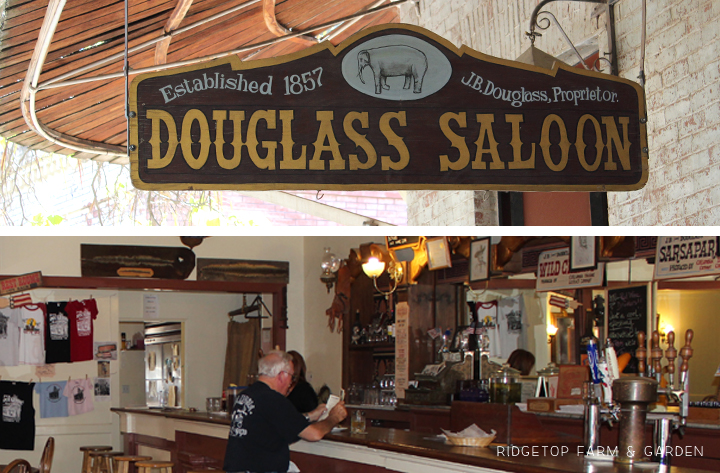 BOWLING SALOON
We bowled on a real wooden 10 pin bowling alley.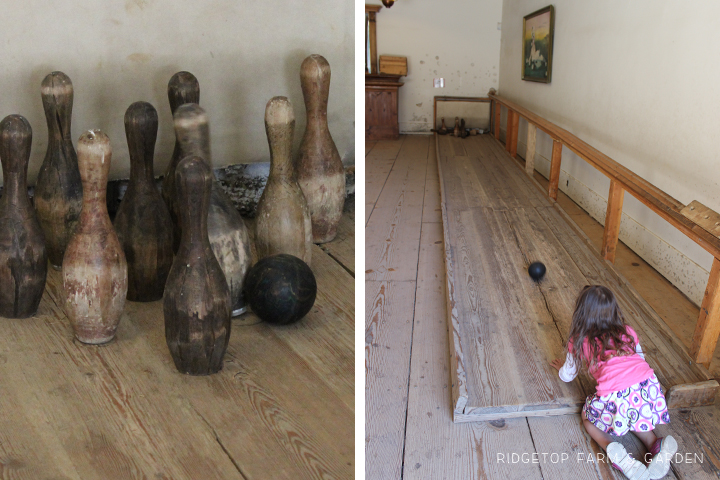 WE PEEKED IN WINDOWS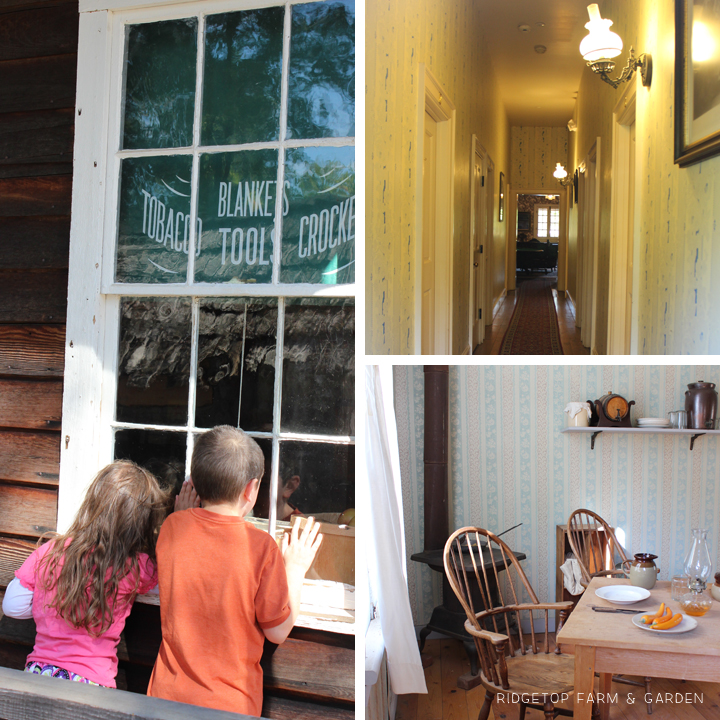 A FEW SIGNS CAUGHT MY ATTENTION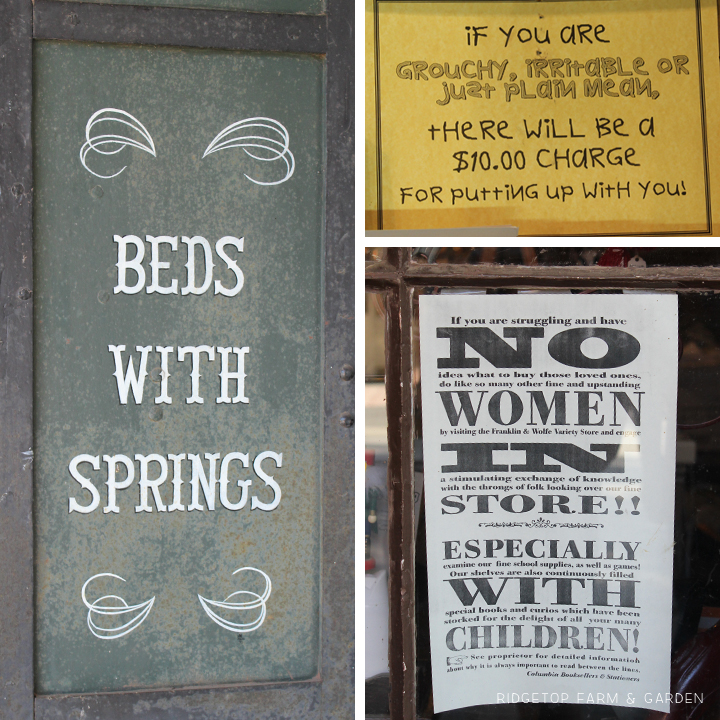 CHICKEN COOP
Of course, we had to check out the chicken coop.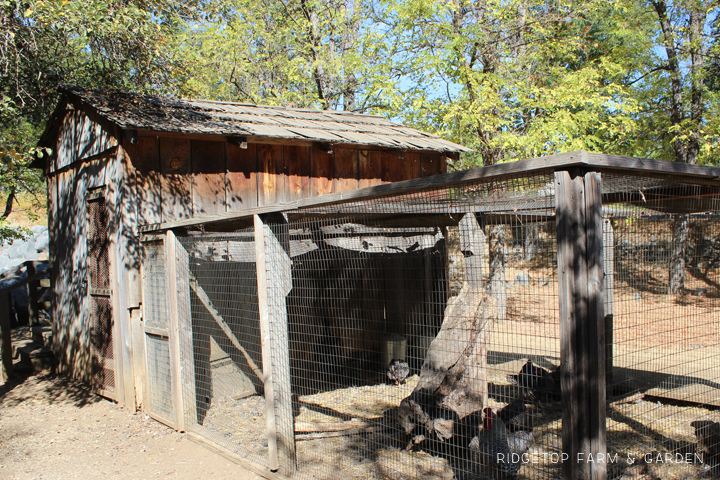 SAW MILL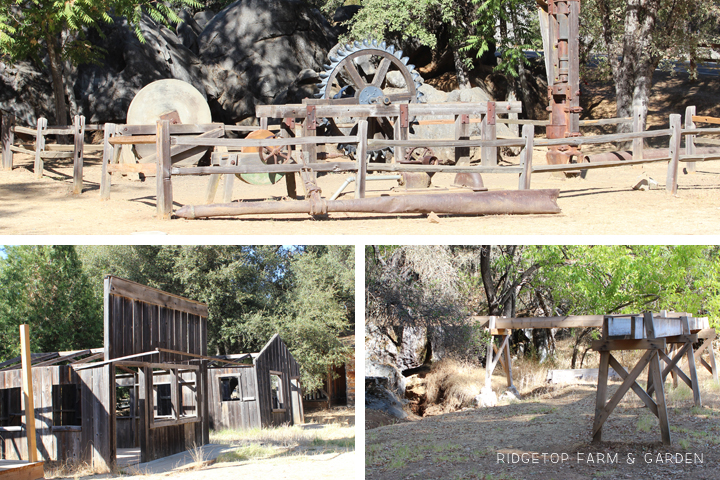 GOLD PANNING
Our favorite activity was panning for gold. We mostly found fool's gold and gems.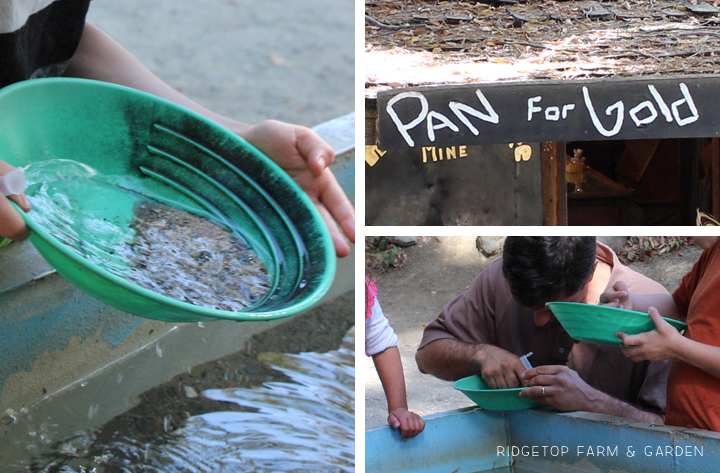 This was a great experience that our entire family enjoyed. I especially liked it because as a homeschooling mama I'm always trying to find fun ways to teach my kids. Before we left on our road trip we had been studying the westward movement, including the gold rush. I couldn't have asked for a better way to reinforce the information from that era than actually walking through an 1800's gold rush town.
Have you been to this historic park? What was your favorite thing to see or do?
Pin This ⬇