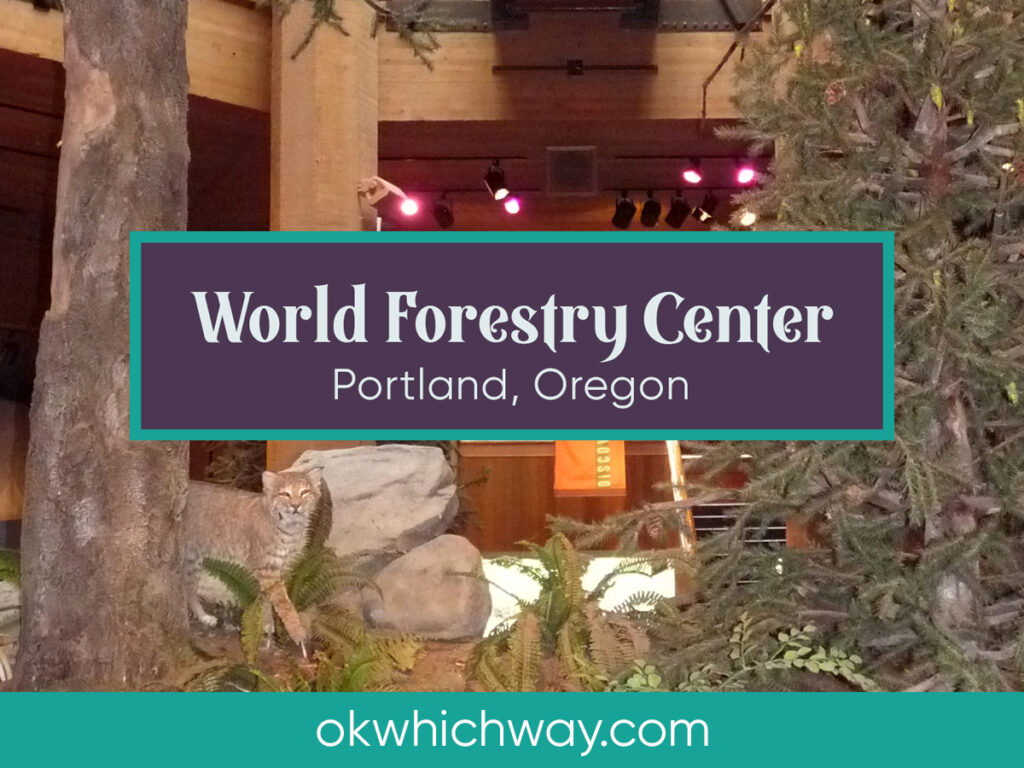 World Forestry Center in Portland
Portland's World Forestry Center is located in Washington Park near the Oregon Zoo. The interactive exhibits are fun for all ages and teach us to appreciate the forest and about sustainability in the forestry industry. I enjoy this discovery museum a lot.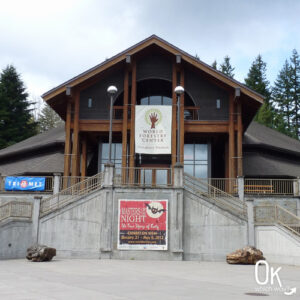 Ok Which Way is a participant in the Amazon Services LLC Associates Program. Our posts may contain advertisements or affiliate links, which means we will make a small commission if you buy any products that have been linked to on this blog.
To See & Do
First Floor
The lower level is all about the forests here in the Pacific Northwest (one of my most favorite things). The focal point is a display in the center of the room showing plants and animals found in our forests.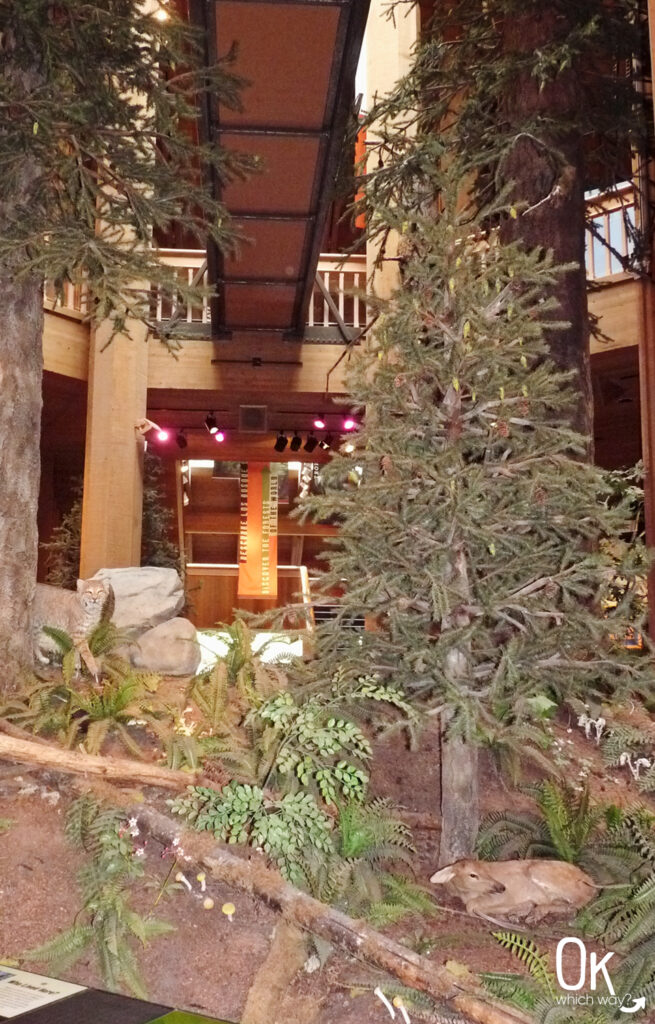 On exhibit are different sized tree "cookies" showing the diameter of a tree at various ages. It is amazing to see how big trees can get.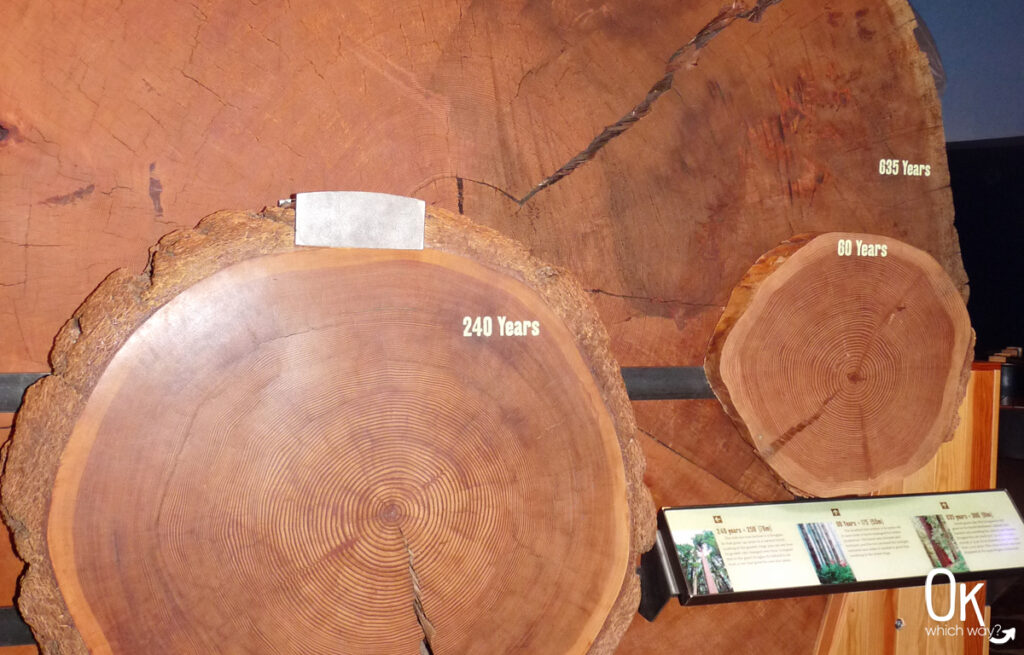 Replanting is essential.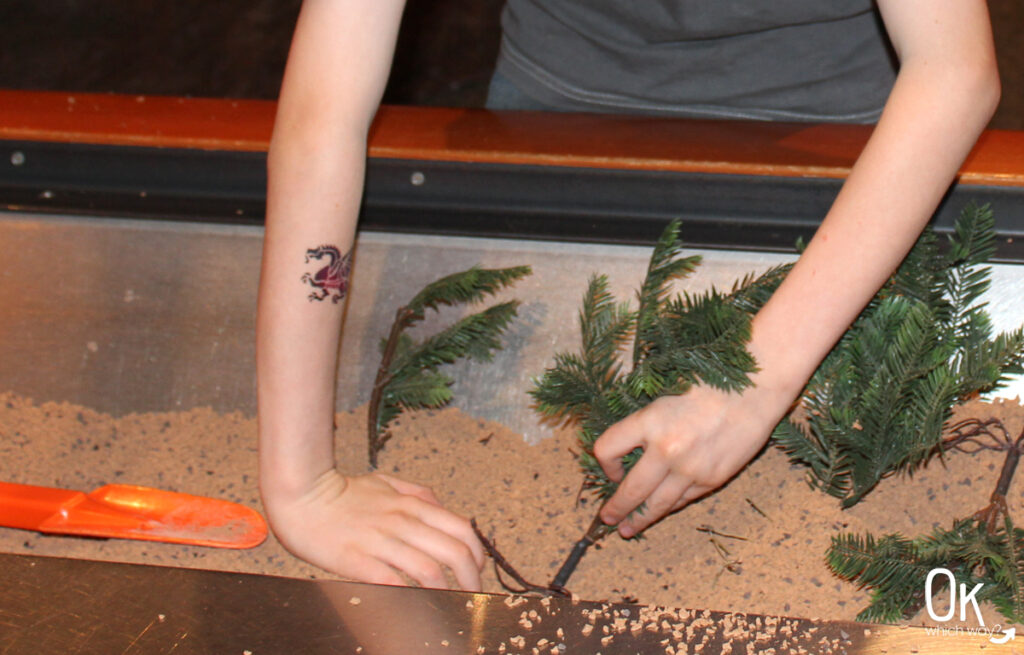 Smokejump simulator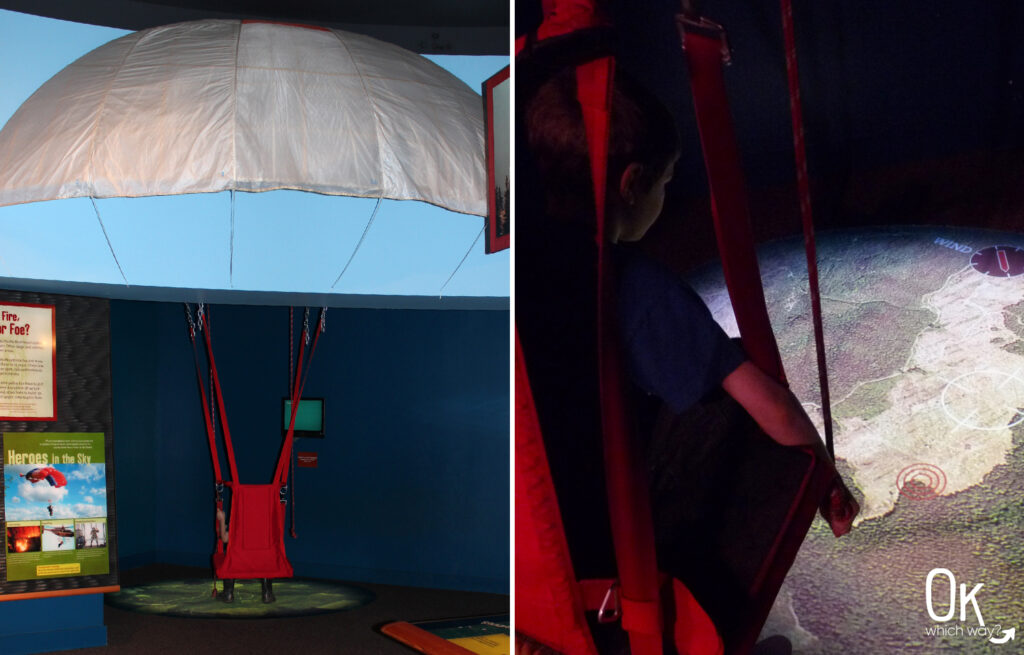 Second Floor
The upper level showcases forests from all around the world.
There is an impressive display showing where the forests are located throughout the world and what type of products come from these forests.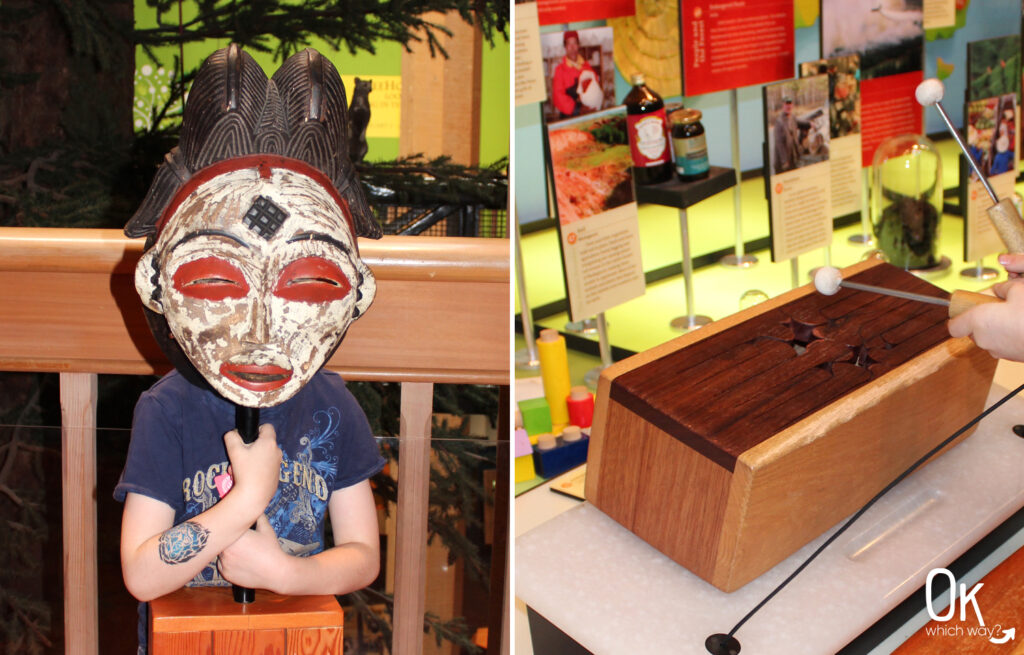 Also upstairs is a fun virtual trip around the world in various transportation vehicles. The first stop is a train ride through the boreal forest of Russia. Then, a boat ride in China through a temperate forest. Next, a jeep ride in the subtropical forest of southern Africa. The last stop is a crane ride in the canopy of a tropical forest in Brazil.
I love how interactive this exhibit is. My only complaint is that it is difficult to hear the narrator.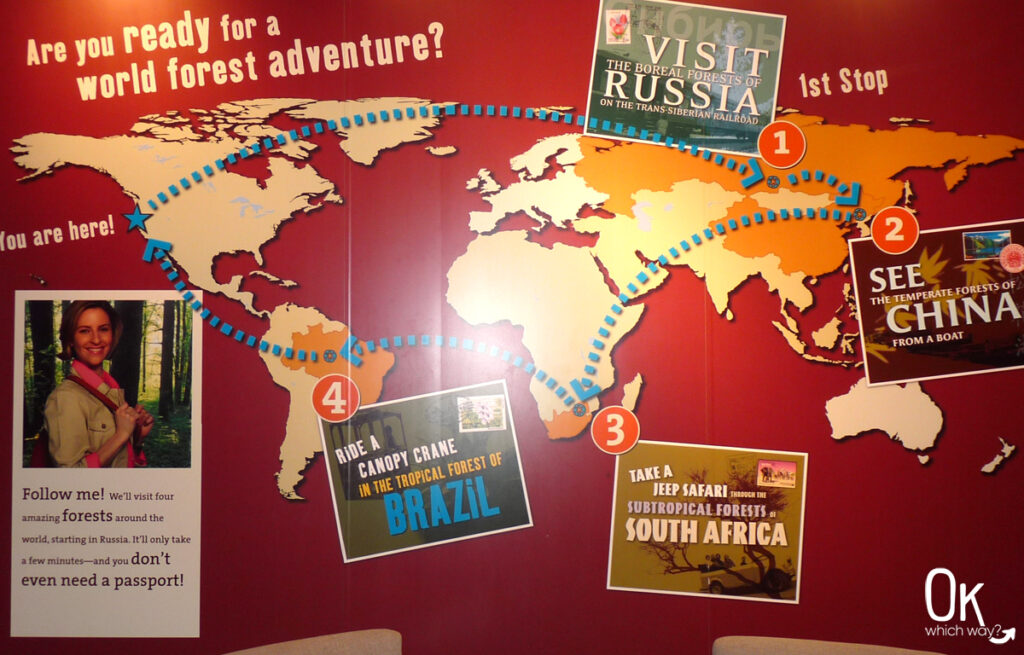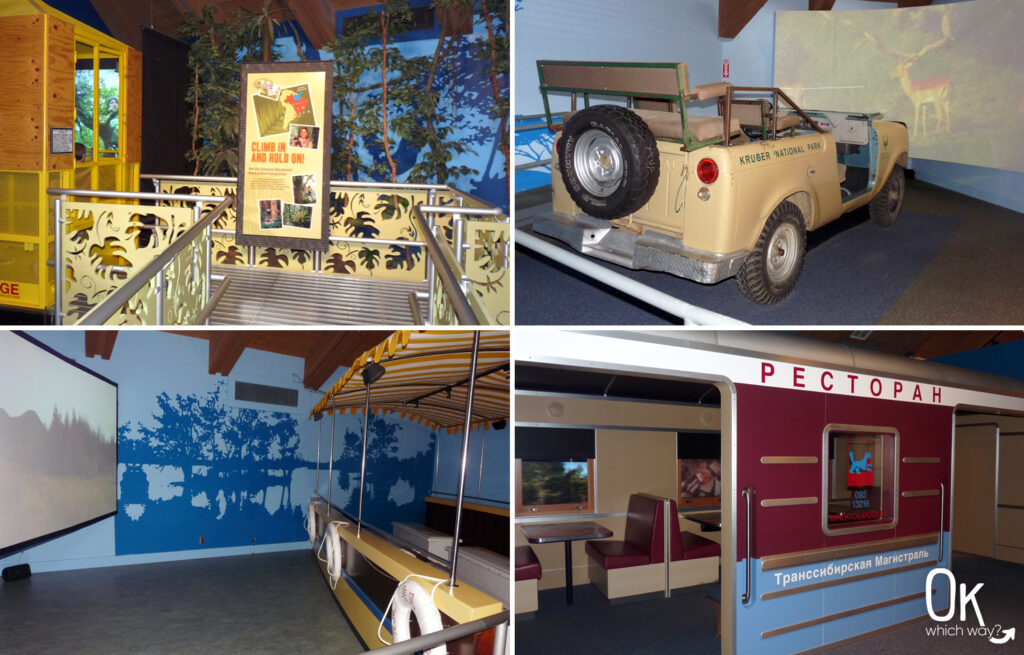 This is just a snippet of the things to discover. There are many other hands on experiences that present good information in a fun way.
Peggy
Before heading home, be sure to check out Peggy parked in front of the Forestry Center. She is a 42 ton shay-geared locomotive.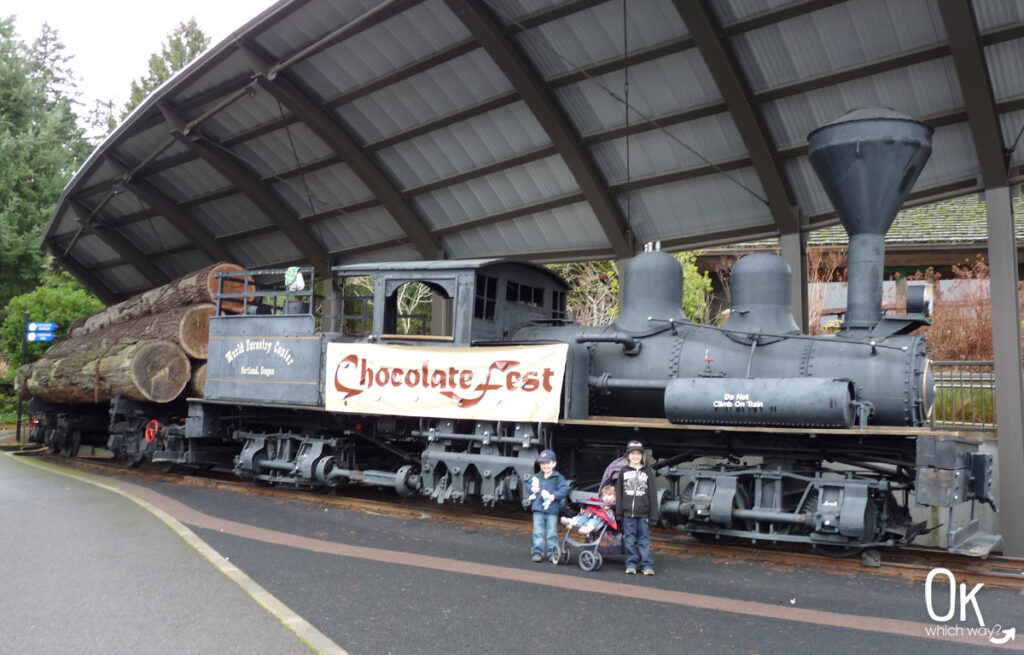 Planning to visit the World Forestry Center?
Pin This ⬇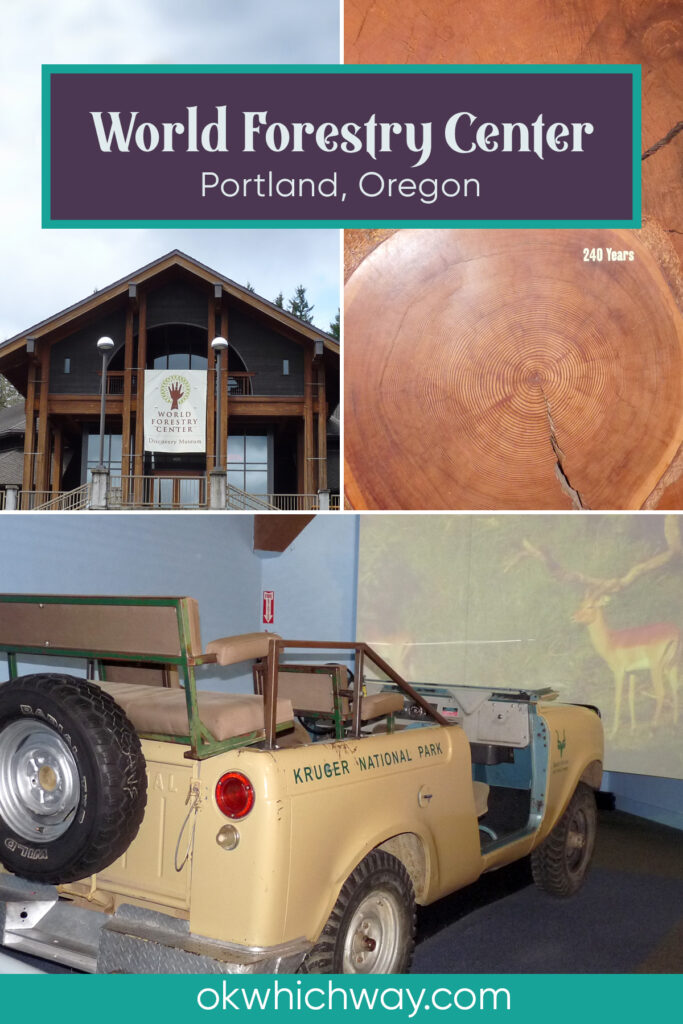 More Places to Visit in Washington Park