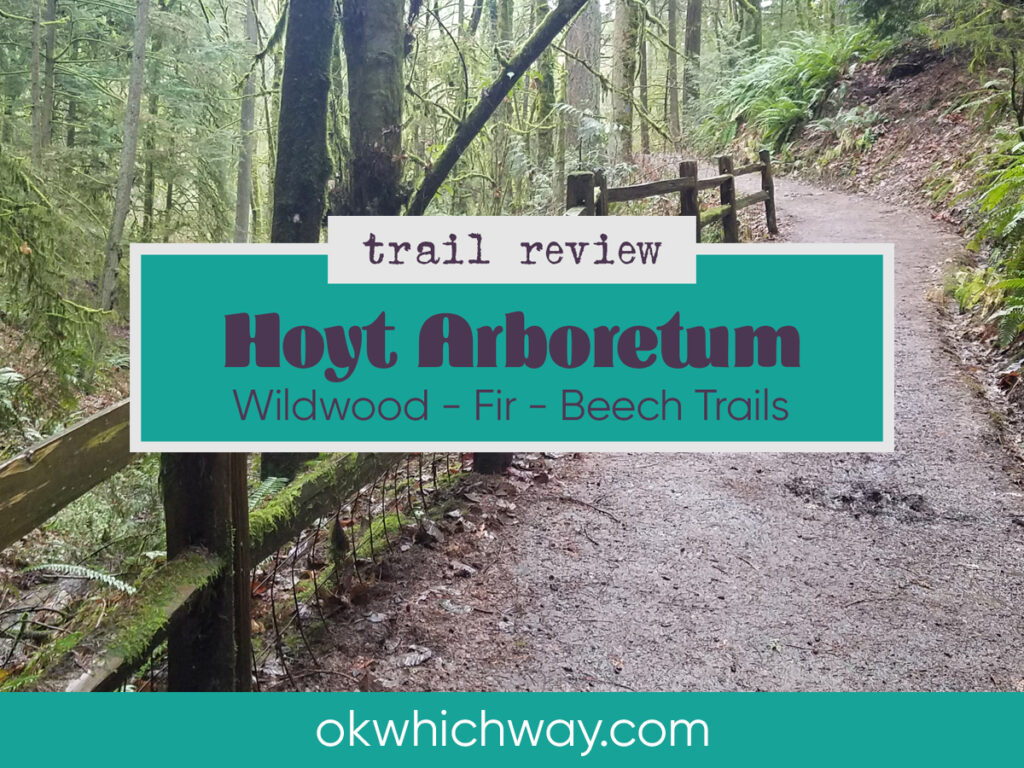 Wildwood, Fir, and Beech Trails at Hoyt Arboretum
John and I went on a quick, easy hike at Hoyt Arboretum while the kids were at school as the 2nd hike of my 52 hike challenge. As with most hikes in this area, it was hilly – but nothing extreme.
⭐⭐⭐⭐⭐
Location: Just minutes from downtown Portland
Trail Type: Loop
Elevation: 525-725 feet
Difficulty: Easy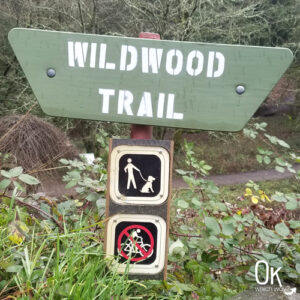 Our Stats
Distance: Not exactly sure, as my GPS didn't track well. However, it was probably less than 2 miles.
Hiking Time: 55 min*
*A quick note on our hiking style – We stop and smell the roses. When I go for a run, speed is a consideration. While hiking, it is not. We take photos, watch the chipmunk in the tree, find geocaches, and simply enjoy the adventure. So, typically a hike can be completed in a shorter time than we log.
Our Route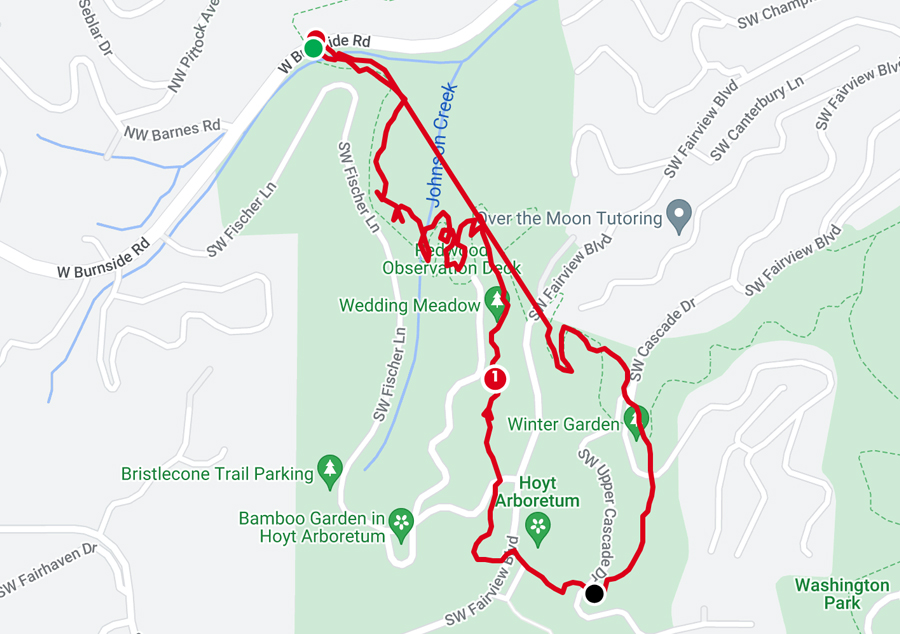 Going Up
John and I began our hike at Burnside, heading south on the Wildwood Trail towards the visitor center at Hoyt Arboretum. Following the trail to the north will take you to Pittock Mansion.
Right away we crossed Johnson Creek.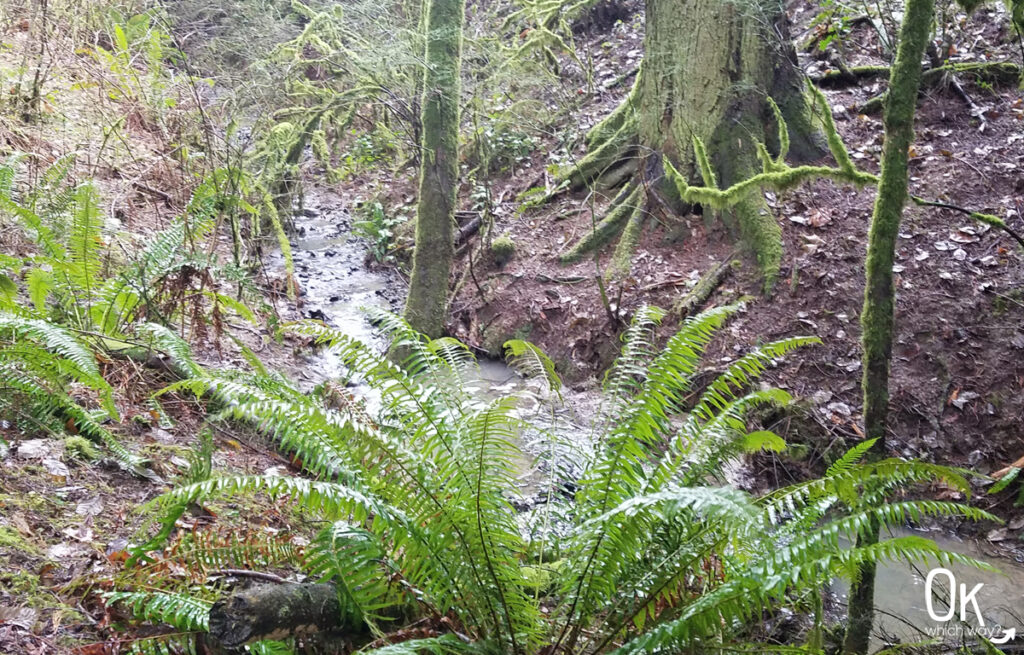 The trail is dirt and wide enough for people to pass each other easily.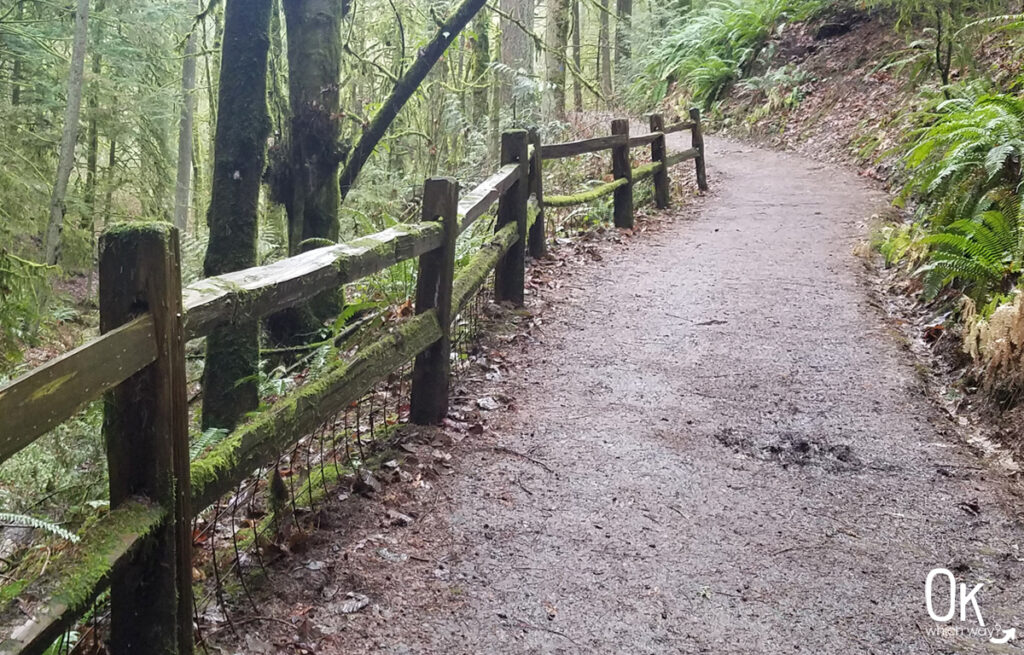 Wildwood Trail marker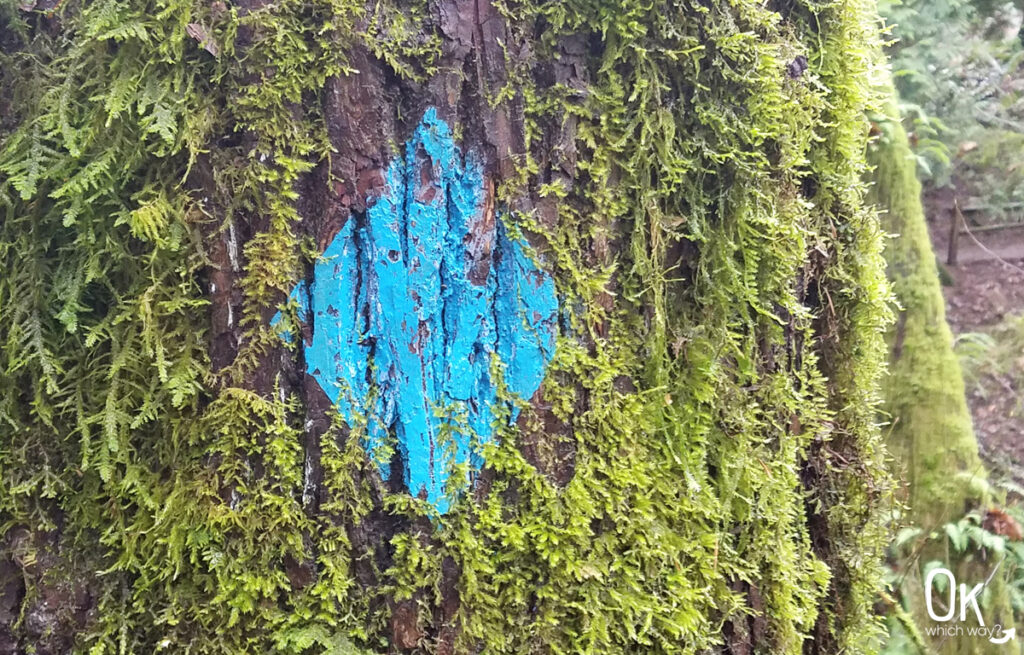 I love hiking among the trees. You wouldn't know downtown is extremely close.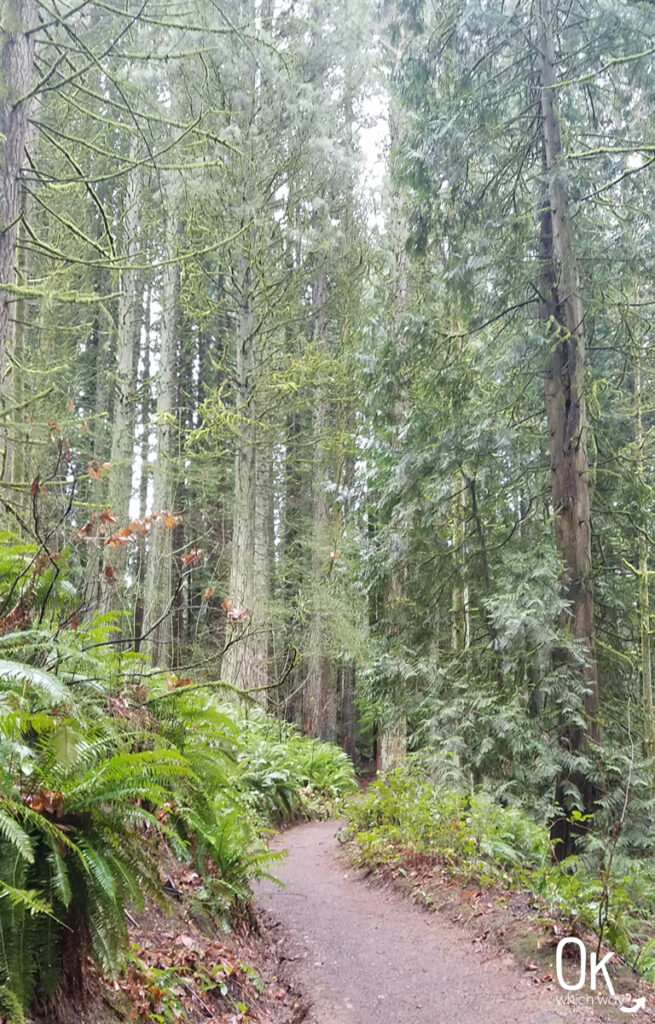 Midway
We veered off from the Wildwood Trail onto Beech Trail and went through the Winter Garden, looping around the visitor center to the Fir Trail.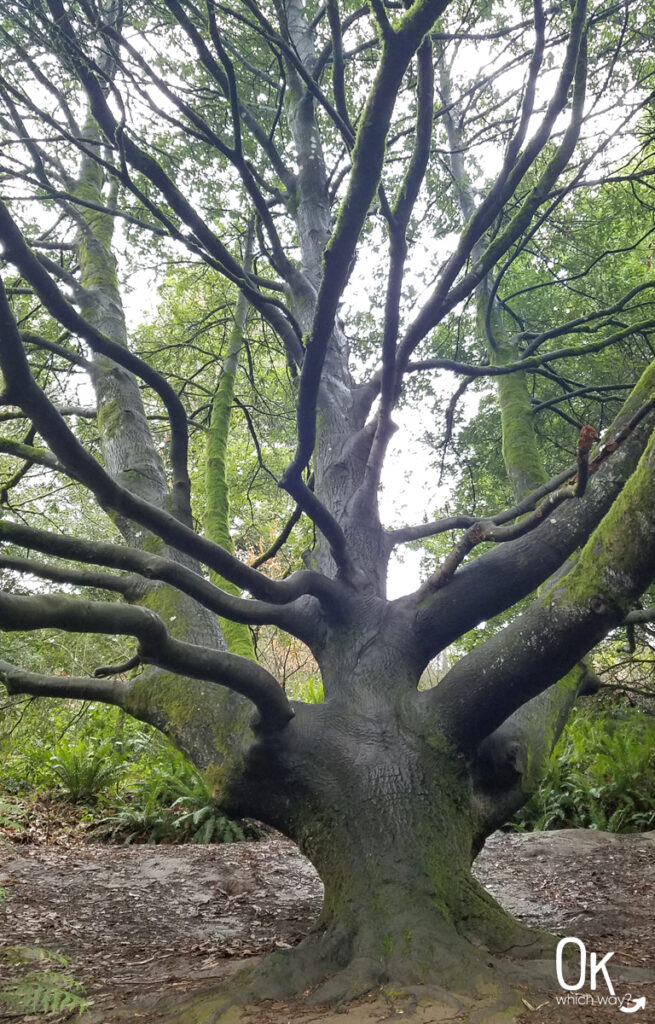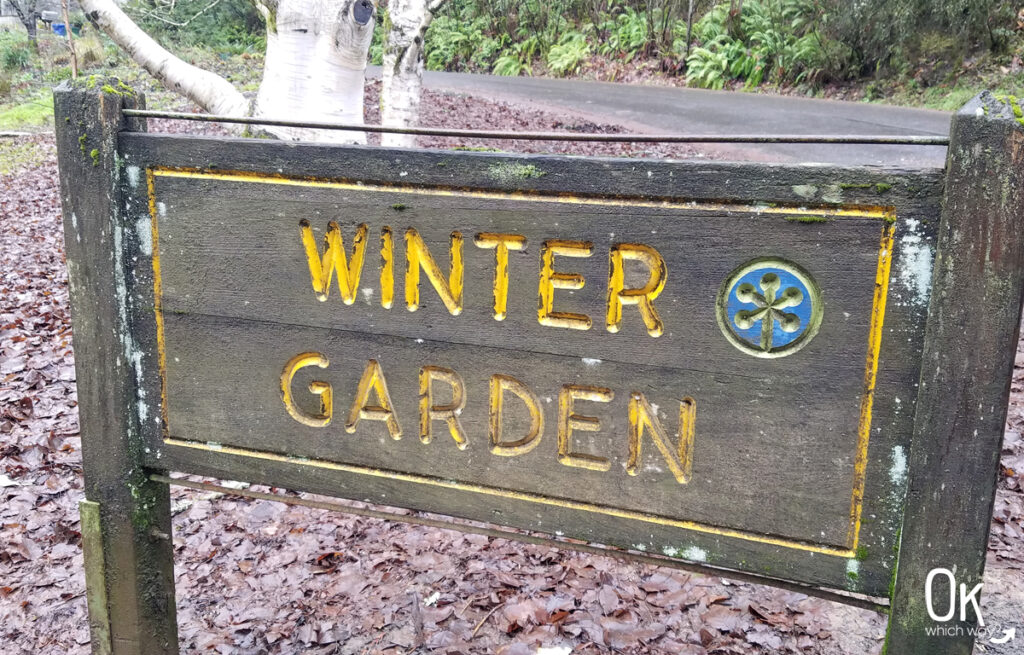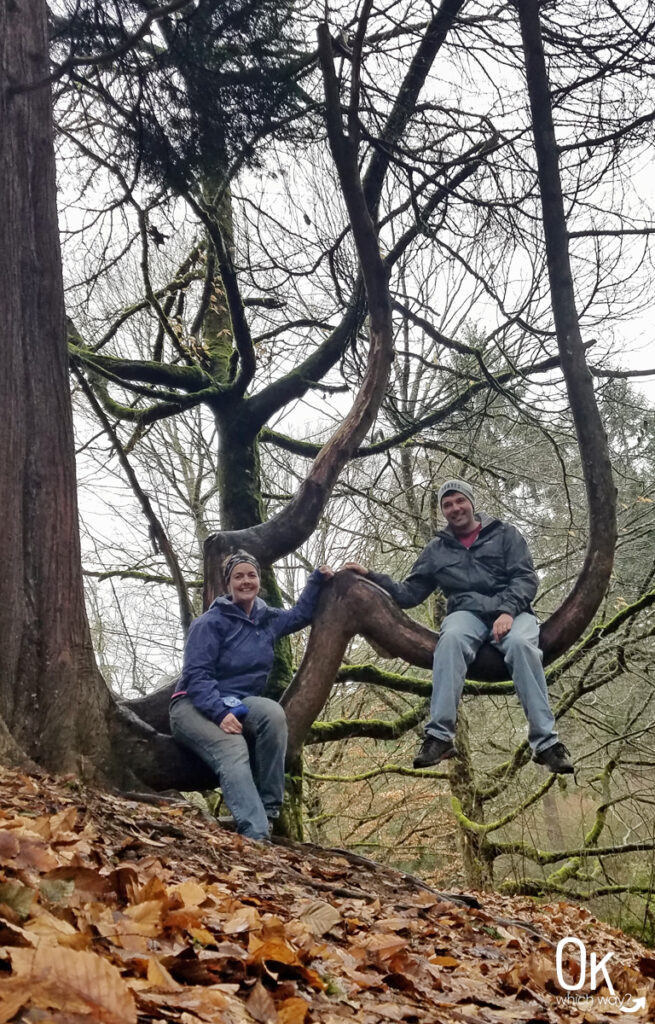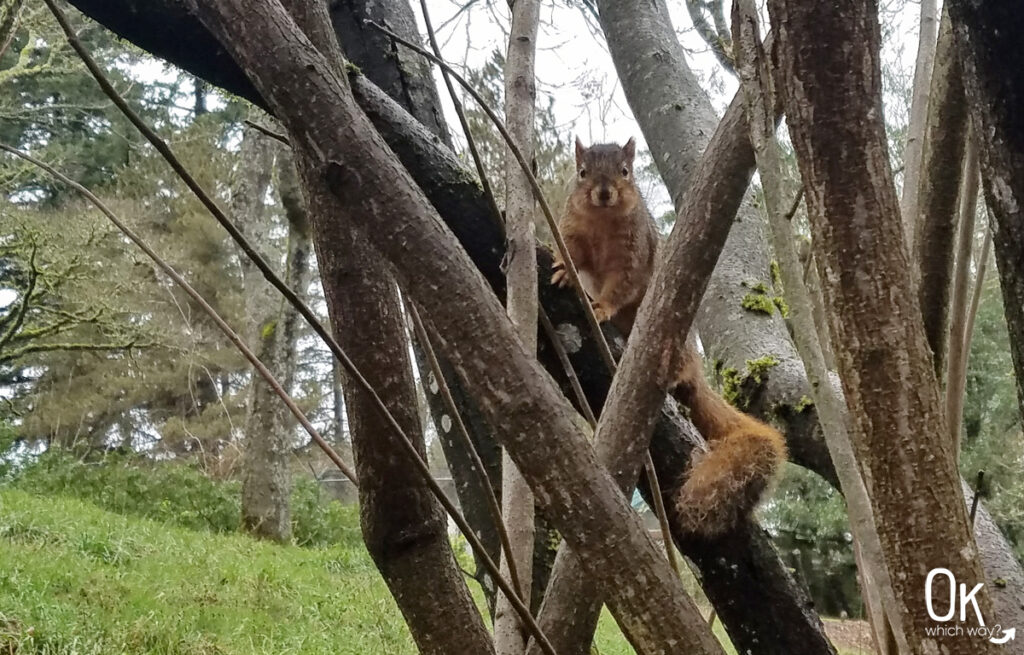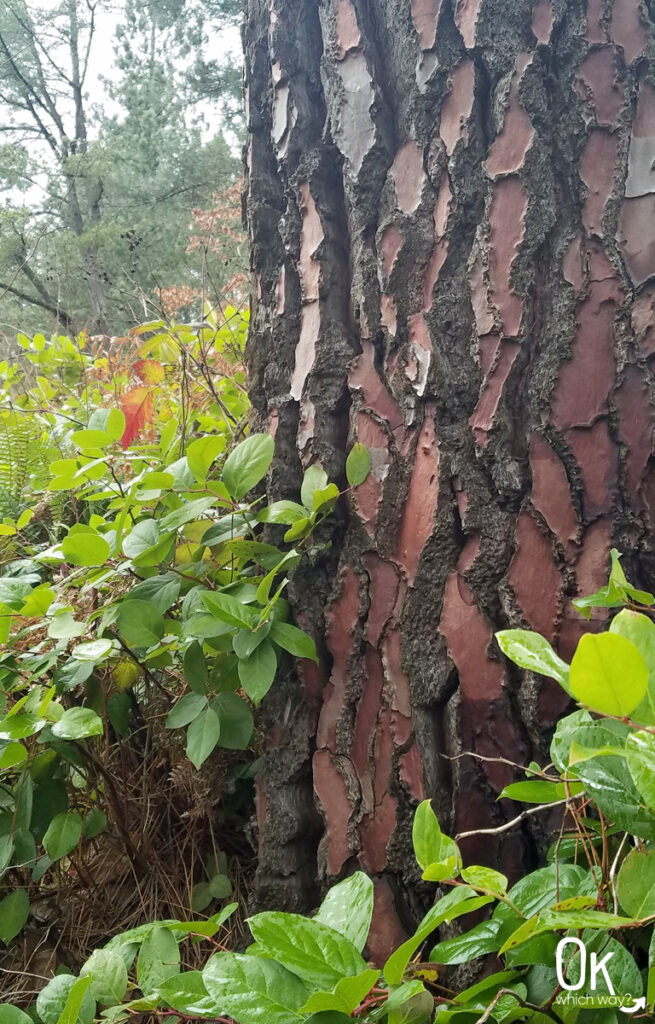 Heading Back Down
From the Fir Trail we connected with the Wildwood Trail again and headed down the hill.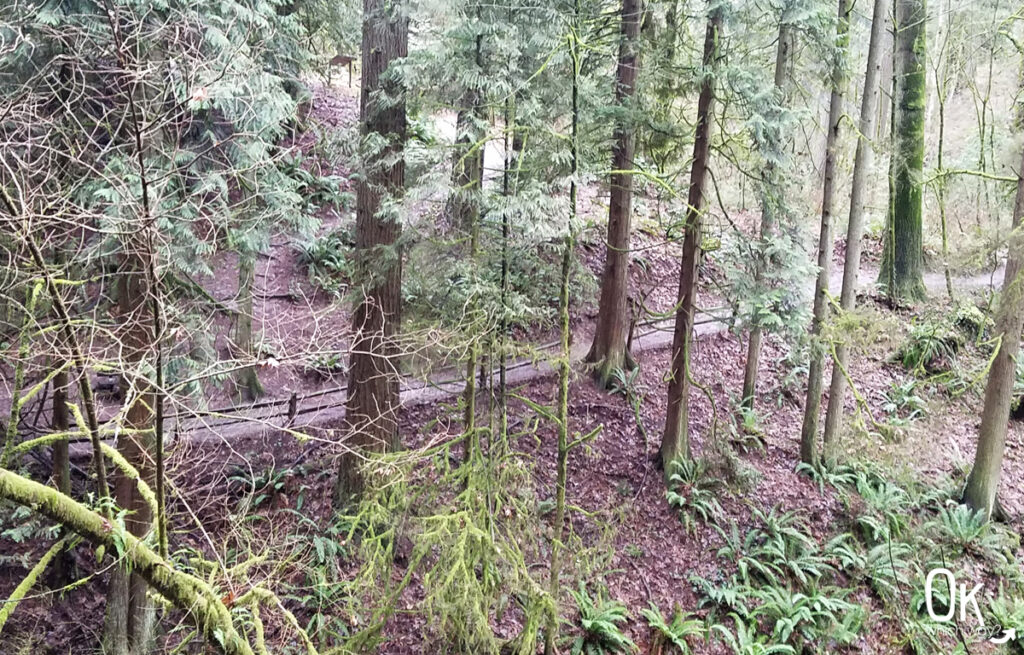 Conclusion
I've done a number of hikes throughout Hoyt Arboretum and Forest Park. They're always pretty good outings. I especially like that there are so many trails, so there are unlimited options for distance.
Thinking about hiking Hoyt Arboretum Trails?
Pin This⬇