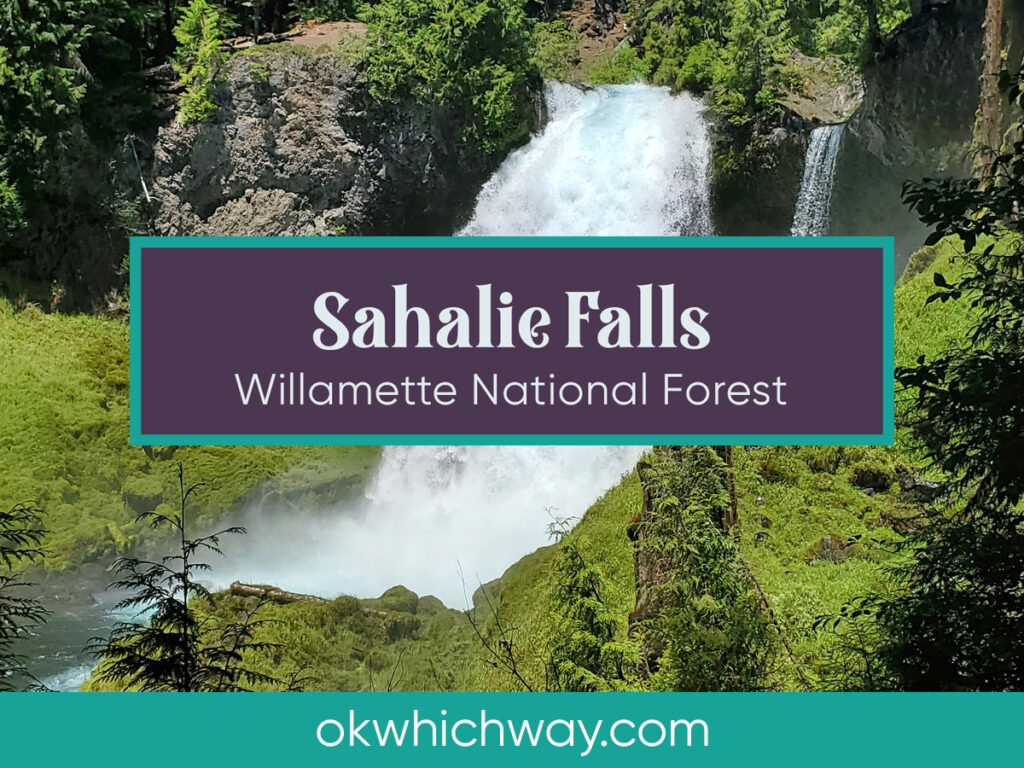 Visiting Sahalie Falls in Oregon
Sahalie Falls is located in the Cascade Mountains along the McKenzie River, about 35 miles west of Sisters. The drive through the forest is amazing with views of lava beds, Mount Jefferson, Three Fingered Jack, and Mount Washington. The parking area is just off Highway 126, a section along both the McKenzie Pass – Santiam Pass and West Cascades Scenic Byways.
If you are in the area, Sahalie Falls is definitely worth a visit. The adventure can be as big or little as time allows. The viewpoint is just a short distance from the parking lot on a fully accessible paved path.
The first time I visited, I didn't have much time to explore. But, the trail does connect to the 26 mile McKenzie River Trail, which begins just north of Clear Lake. It then follows the McKenzie River, passing Sahalie Falls, Koosah Falls, Blue Pool, Belknap Springs, and ending almost at the McKenzie Bridge.
Ok Which Way is a participant in the Amazon Services LLC Associates Program. Our posts may contain advertisements or affiliate links, which means we will make a small commission if you buy any products that have been linked to on this blog.
Know Before You Go
Parking: The parking lot is easy to find right off Highway 126. If the lot is full, try driving a mile south to the Koosah Falls parking area.
Fees: No fees or permits required
Elevation: 2854 feet
Winter: The parking lot may not be accessible in winter
Hiking Maps: Koosah and Sahalie Falls Waterfall Loop Trail, McKenzie River Trail
Path to the Viewpoint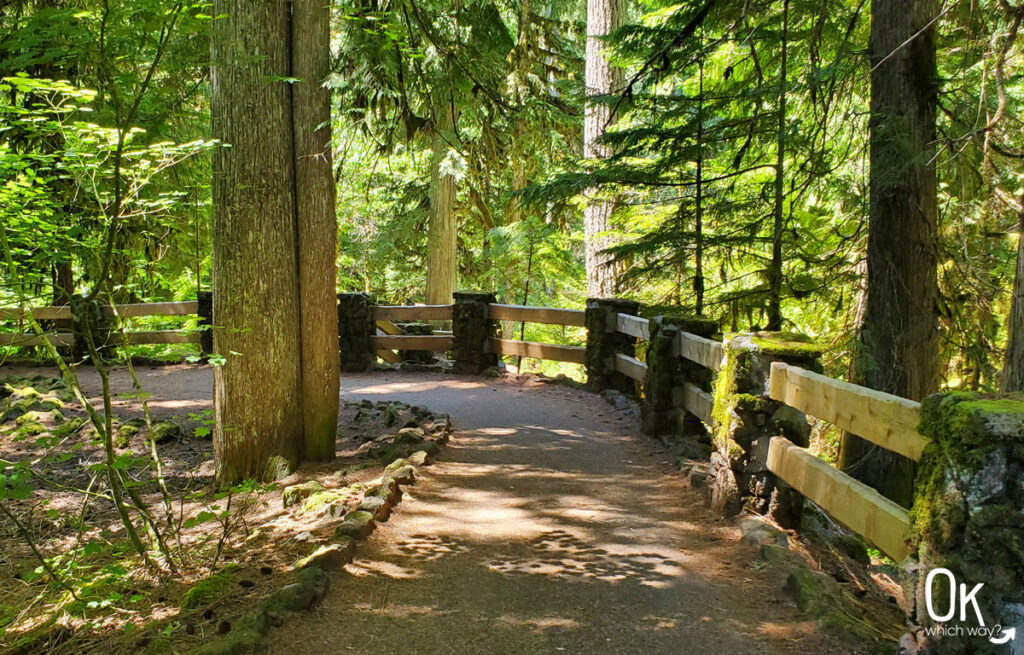 Sahalie Falls as seen from the the Viewpoint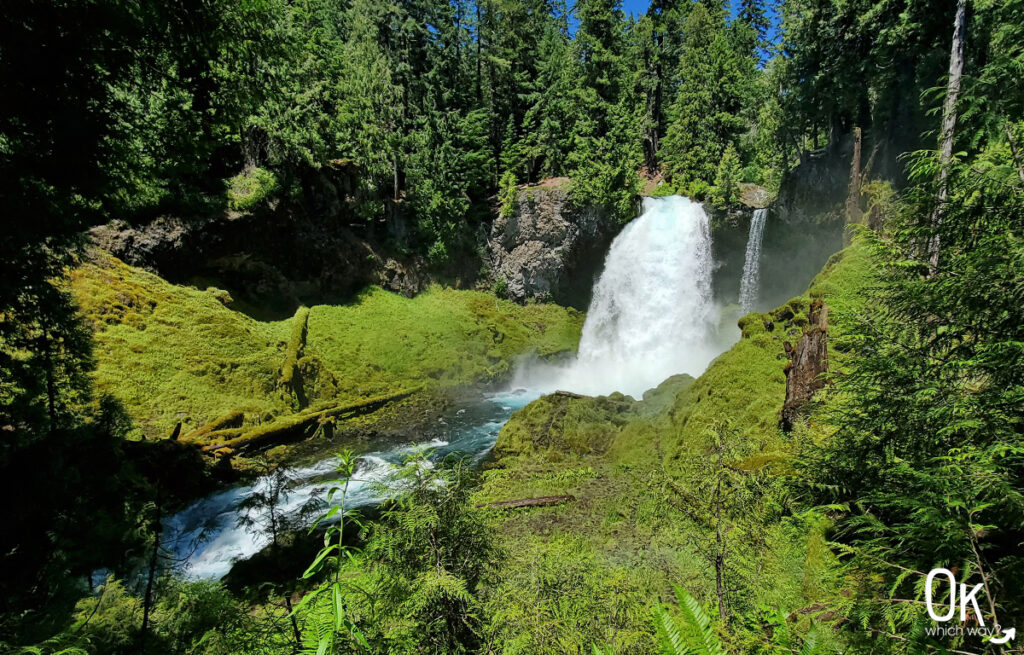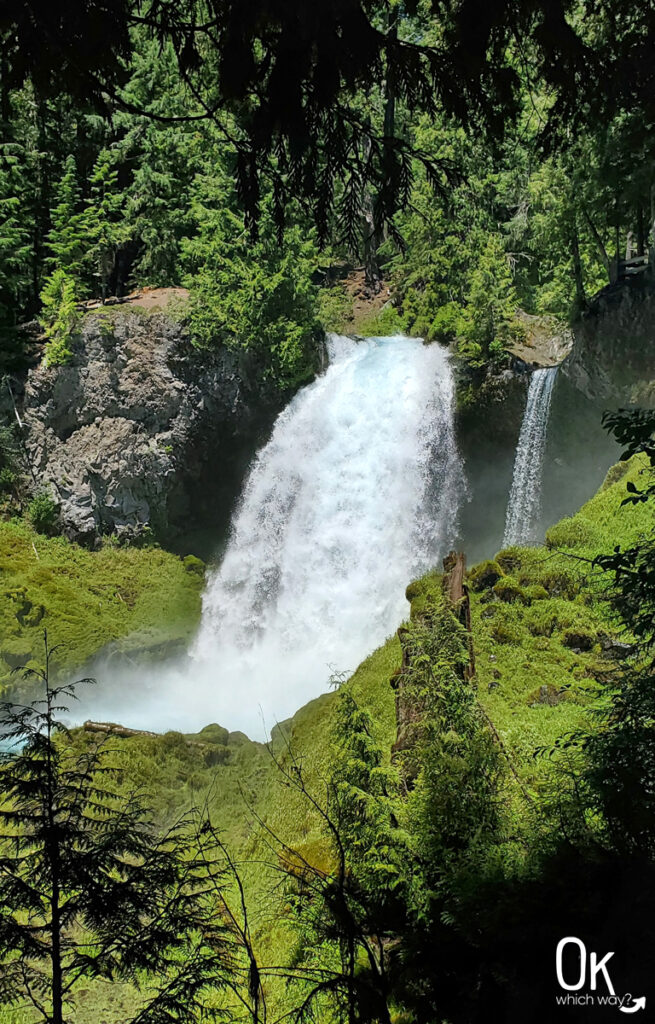 Waterfalls Loop Trail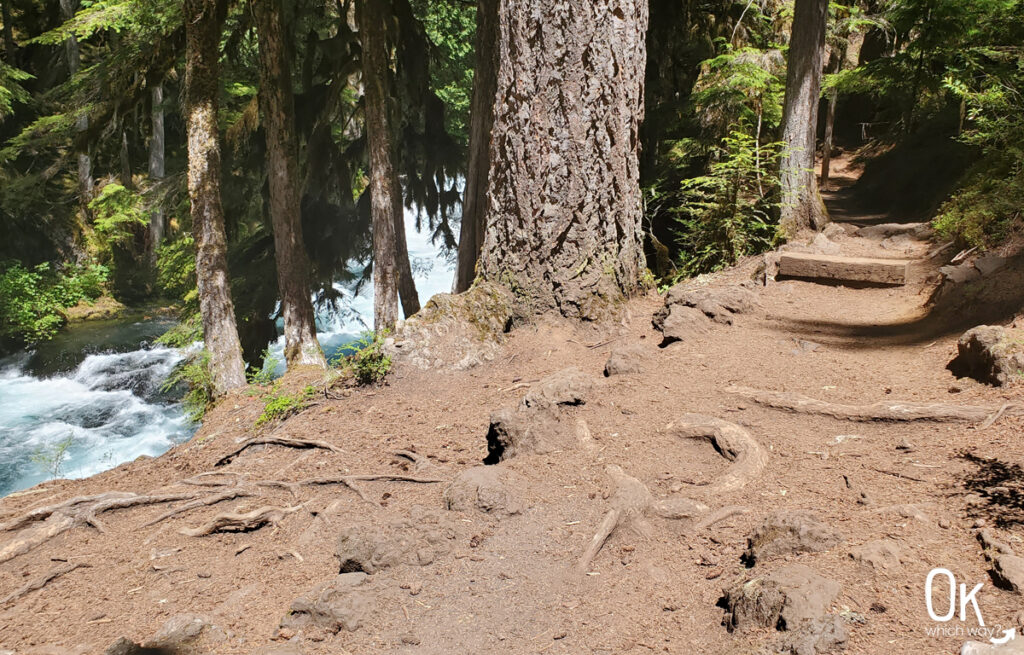 Sahalie Falls is beautiful and is absolutely why I love exploring the Pacific Northwest. But it gets even better just downstream – the rushing McKenzie River is spectacular.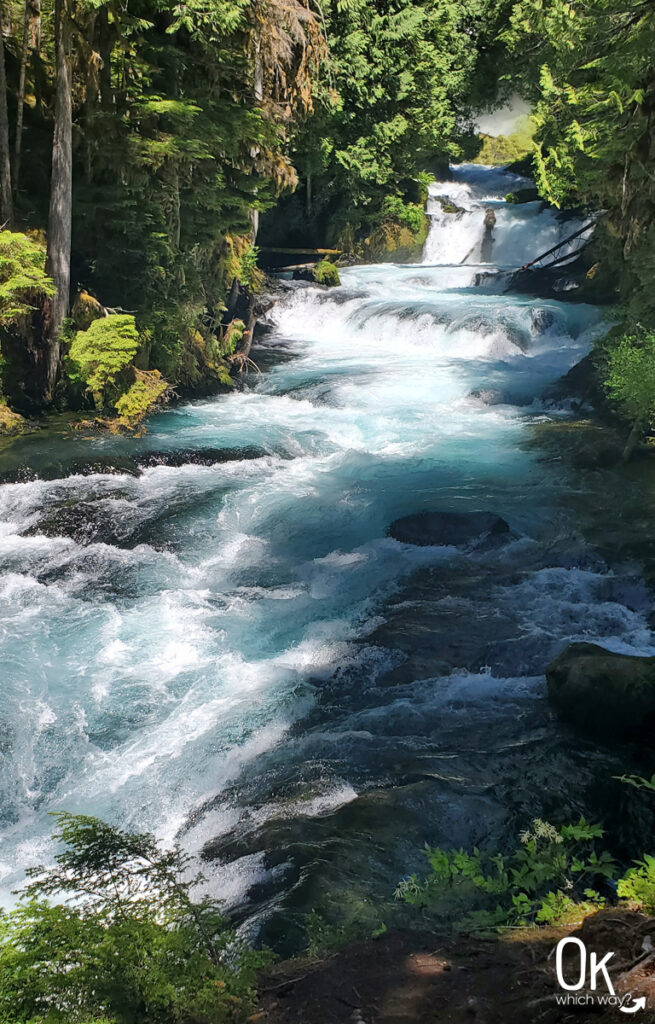 On Location
Disney's Homeward Bound: The Incredible Journey filmed Sassy going over the waterfall at Sahalie Falls.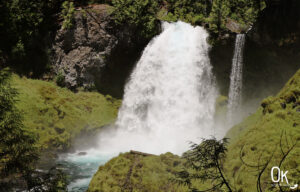 West Cascades Scenic Byway
220 miles
Westfir to Estacada
Forest Service Road 19, Oregon Route 126, Oregon Route 22, Forest Road 46, Route 224
* Sections of this byway are closed seasonally due to snow
McKenzie Pass-Santiam Pass Scenic Byway
Seasonal 82 mile loop
Follows Cascade Mountain passes Oregon Route 242 and Highway 126
* McKenzie Pass is closed from November to July due to snow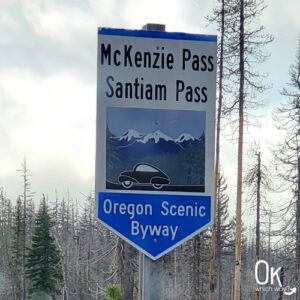 Thinking About Exploring Sahalie Falls?
Pin This ⬇