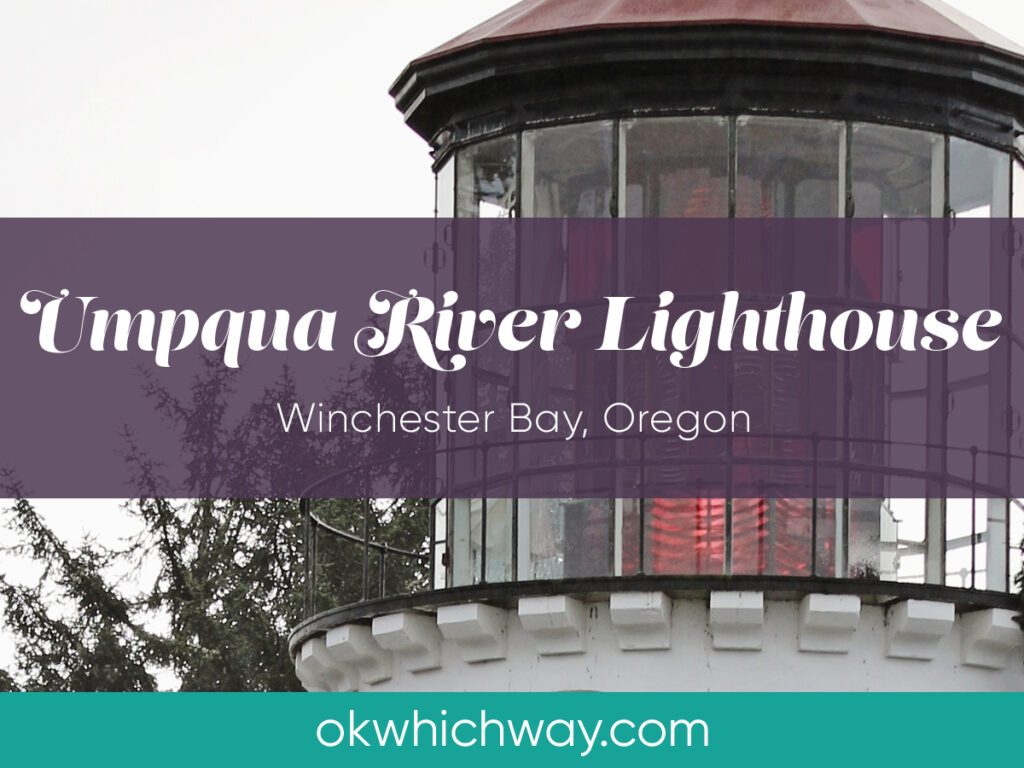 Umpqua River Lighthouse
Located at Winchester Bay, the Umpqua River Lighthouse has two claims to fame in Oregon history. It was the first lighthouse built on the Oregon coast and it's the only lighthouse with a colored beam.
Ok Which Way is a participant in the Amazon Services LLC Associates Program. Our posts may contain advertisements or affiliate links, which means we will make a small commission if you buy any products that have been linked to on this blog.
Know Before You Go
Location: 20+ miles north of Coos Bay
Parking: Parking area is close to the lighthouse
Fees: $8/adults, $4/children for lighthouse tour
Hours: Day use, year round
Lighthouse Tours: 10AM – 5PM October – February, 9AM- 7PM March-September
Lighthouse History
Originally built in 1857, Oregon's first lighthouse, crumbled due to erosion just four years later. In 1894, the Umpqua River Lighthouse was rebuilt further inland. The new tower is 65 feet tall and uniquely flashes red and white.
In 2009, the light station was deemed "no longer a critical component for safe navigation." This allowed Douglas County to take over ownership from the US Coast Guard. This change in management may have just saved the tower's beautiful first-order Fresnel lens, which still remains active.
Tours are given daily by Umpqua Valley Museums.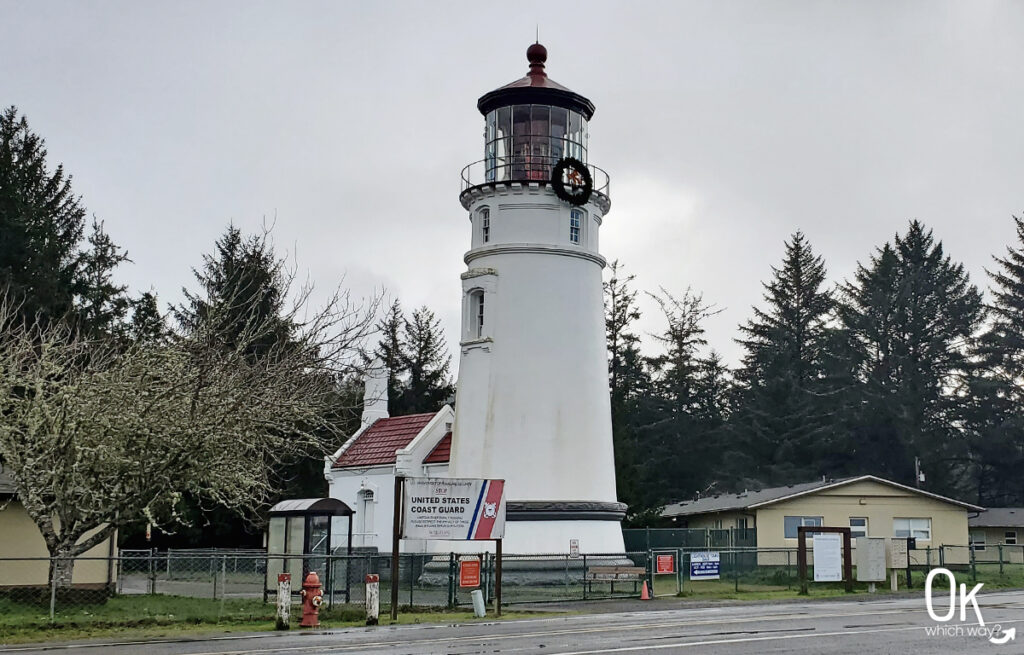 Lighthouse Location
The lighthouse is located inland quite a bit from the ocean and the river. It's situated within the Oregon Dunes National Recreation Area and right next to Umpqua Lighthouse State Park.
Whale Watching
Located directly across from the lighthouse is a whale watching station. Winter and spring are always good for whale watching. But, about 200 gray whales remain in Oregon's coastal waters year round.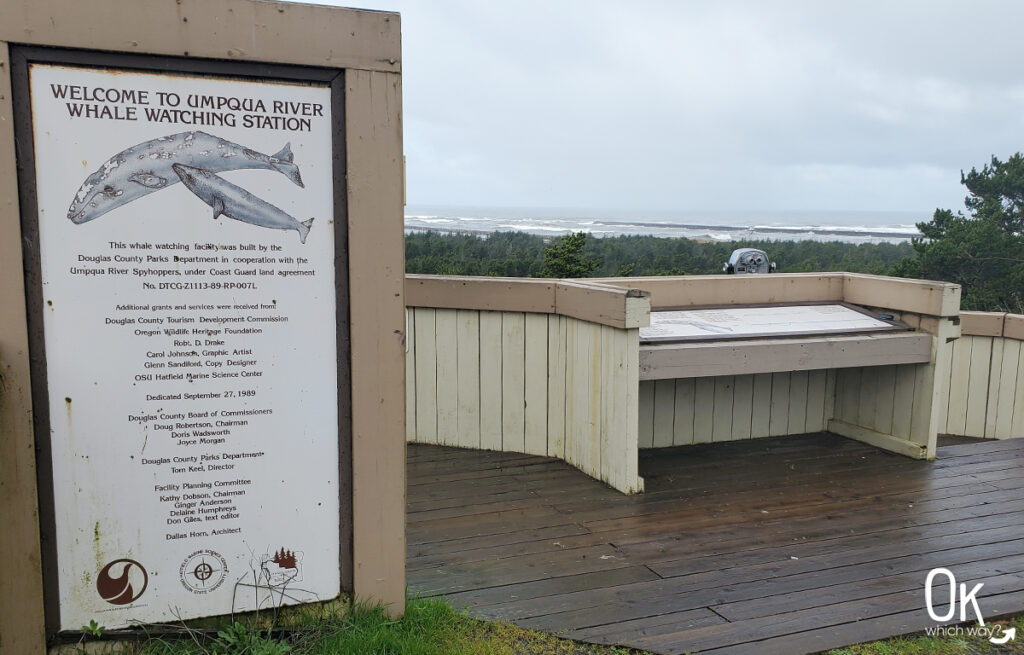 Thinking About Visiting Umpqua River Lighthouse?
Pin This ⬇