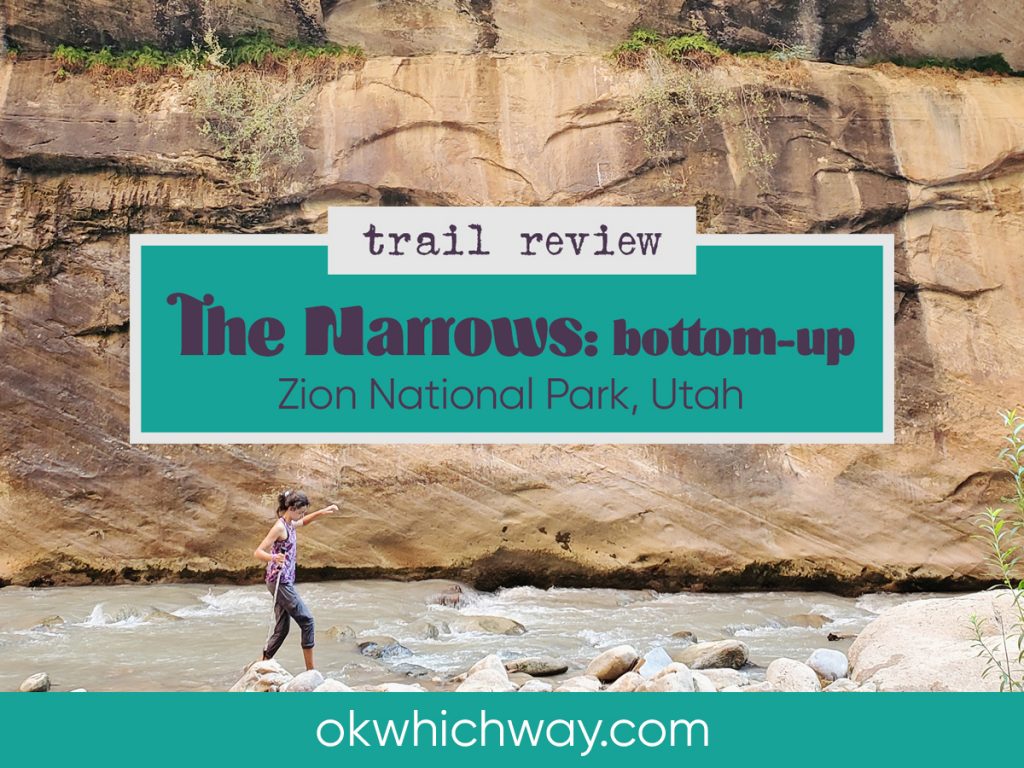 Trail Review: The Narrows Bottom Up at Zion National Park
The hike known as The Narrows is located in the southern part of Zion National Park.
Our story goes like this. The boys were going on a canoe trip in the boundary waters of Minnesota. That left my daughter & I with time to adventure on our own. She told me she wanted to do a hike through a river. I told her to find one. Not long later, she came back with info on The Narrows. A week later, we hopped in my car and headed to Utah.
⭐⭐⭐⭐⭐
Location: Zion National Park, Utah
Trail Type: Out & Back
Elevation: 4438ft – 4716ft
Difficulty: Moderate – due to the water & slippery rocks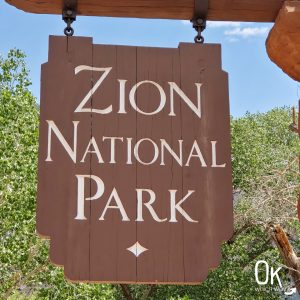 Our Stats
Date: August 2021
Distance: 6.5 miles
Start: Temple of Sinawava
End: Temple of Sinawava
Hiking Time: 4hrs 40min
We opted to tackle The Narrows using the bottom up method – meaning we started down river and worked our way up. This seems to be the most popular route.
Our Route
Apparently we didn't have a good signal inside the canyon. Our route followed the river more than is indicated here.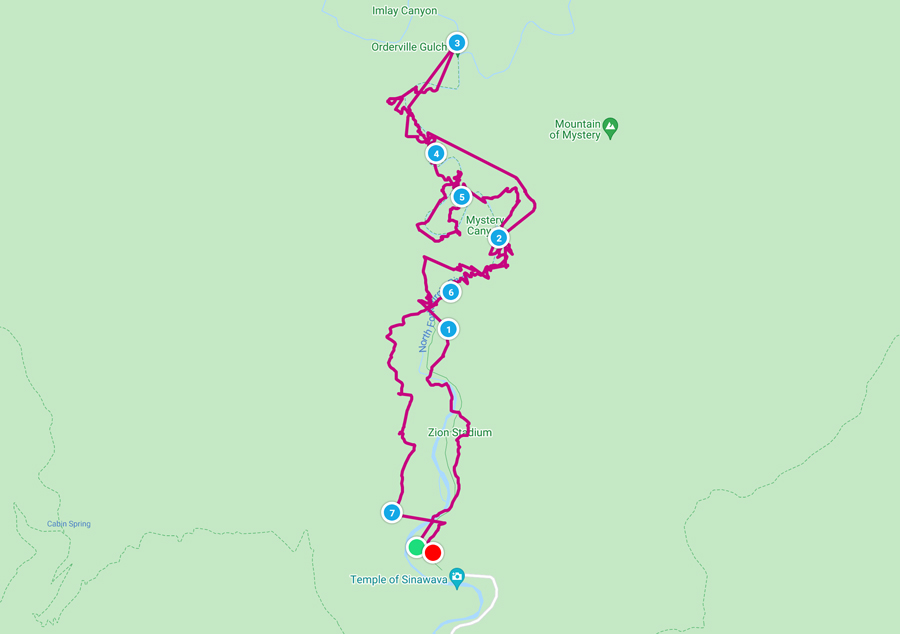 Safety Reminders
Be sure to check the sign just outside the Visitor Center for current information on the conditions of the Virgin River.
Things to note are:
• Water Flow: listed in cfs (cubic feet per second)
When we visited, the river was running 28.1 cfs, which is considered pretty easy. When the current reaches 60/70 cfs, the river definitely becomes a challenge. The Narrows is closed when the river reaches 150 cfs.
• Cyanotoxins: Be aware of any warnings or alerts regarding toxic cyanobacteria bloom.
• Flash Flood: Check the weather forecast for rain. There are some sections within the canyon with no access to higher ground in the event of a flash flood.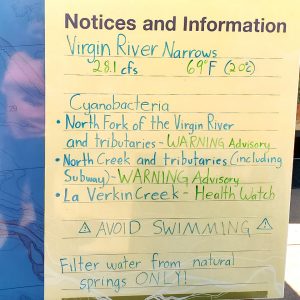 Gear
As always when heading out on an outdoor adventure, be prepared with the appropriate gear – including the10 essentials.
The 3 items for extra consideration for this hike are:
Shoes: A water shoe with good traction will make this adventure so much more enjoyable. You could wear sneakers, but they will be a sloshy mess. Don't try this hike in flip flops. We wore a closed toe walking sandal by Northside and they worked perfectly.
Clothes: Quick dry clothes are ideal. I wore capris from Columbia. My hiking partner wore water resistant pants from Columbia. Both worked fantastically. Shorts would have worked well, too.
Hiking Pole: Although a hiking pole isn't necessary for this hike, I highly recommend it. Between the current and uneven ground, things can be a bit unsteady at times. We used what we had – which were poles for snow. These poles had a pointy tip. A pole with a wider base, such as a typical walking stick, would have been even better.
* There are a couple outfitters in Springdale that rent hiking boots and poles. We saw many people using them.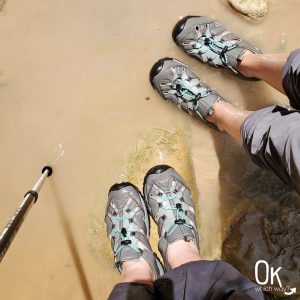 Getting There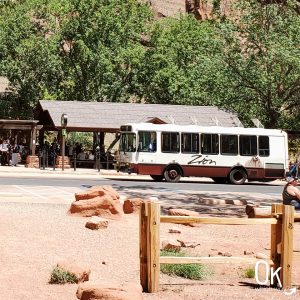 During the peak season, it is a bit of a process to reach many of the trailheads at the Springdale end of the park. It took us an hour to reach the trailhead from our hotel.
We stayed at a hotel in Springdale located at a shuttle stop. We loaded the first shuttle about 7:00am. This shuttle dropped us off right outside the park and we entered via the pedestrian entrance. Once inside the park we hopped on another shuttle that takes visitors to stops along the Zion Canyon Scenic Drive. Our stop was the last one, Temple of Sinawava. We arrived right about 8:00.
* Make sure to use the restroom and fill your water bottle at this shuttle stop before heading out since there are no services along the hiking route.
Riverside Walk
To reach The Narrows, you must first walk a mile long path. It is mostly flat and well maintained. This is a great trail to enjoy even if you aren't interested in hiking The Narrows.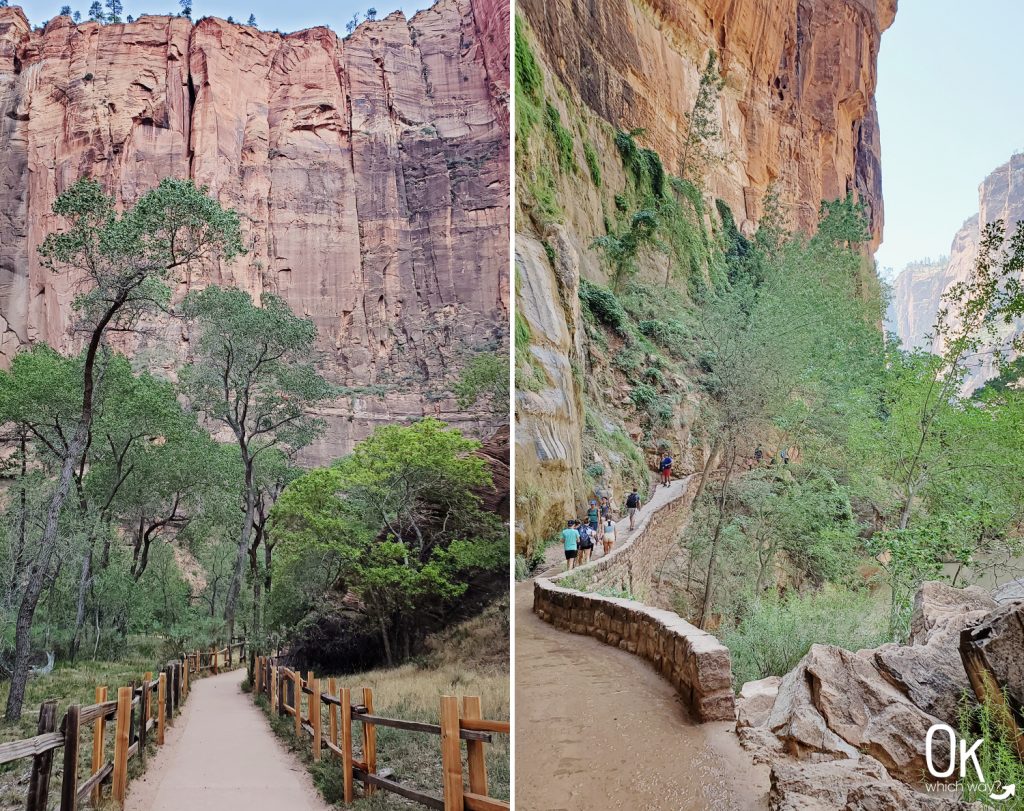 The Narrows
This was a very exciting moment for me. We were here. We were doing the hike we traveled over 1,000 miles to experience. Was it going to live up to expectations? Spoiler alert: Absolutely!
Heading Up River
This is a very popular hike, so expect a crowd.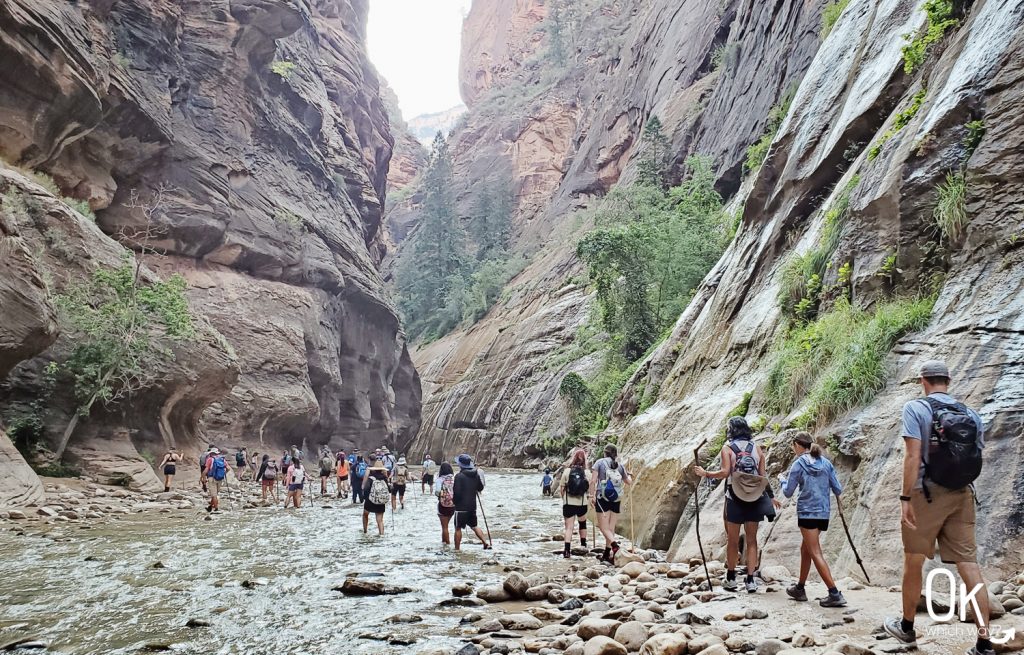 Does it get any more dreamy than walking in a slot canyon through a river on a summer's day?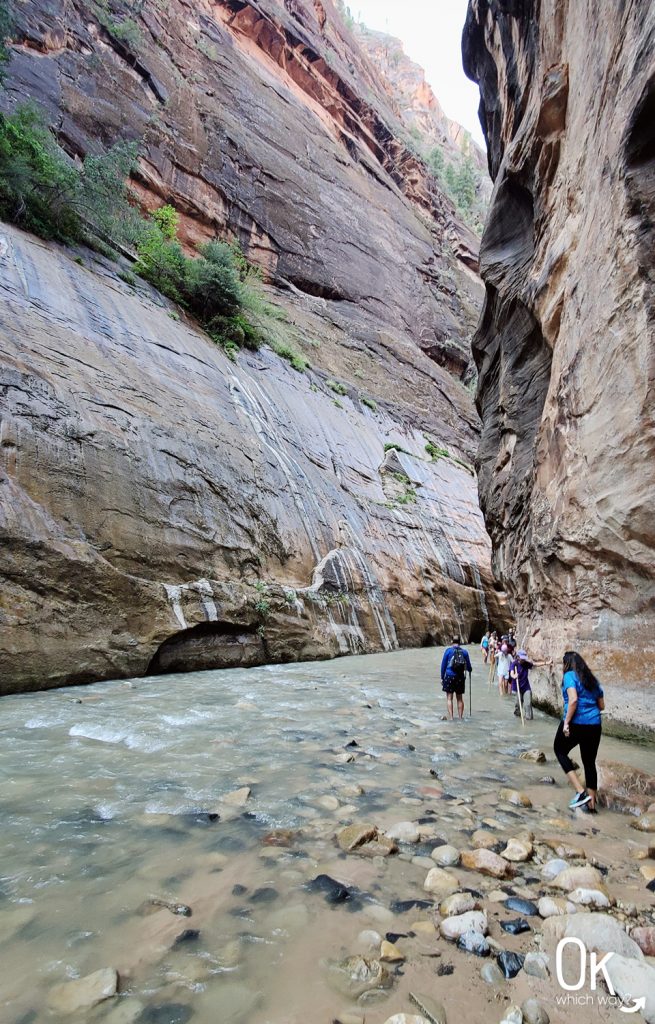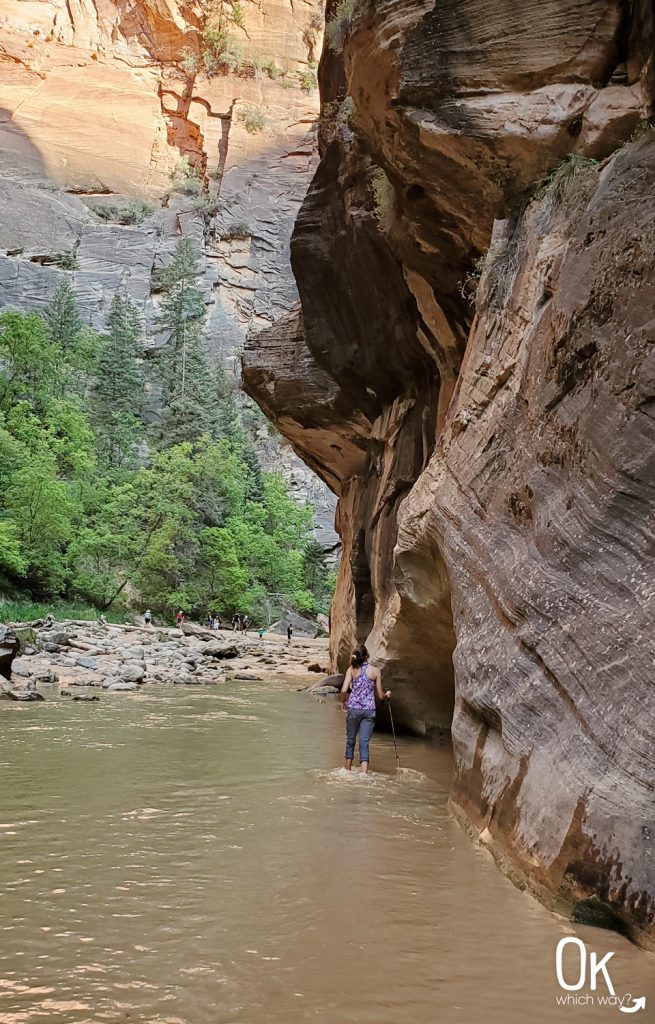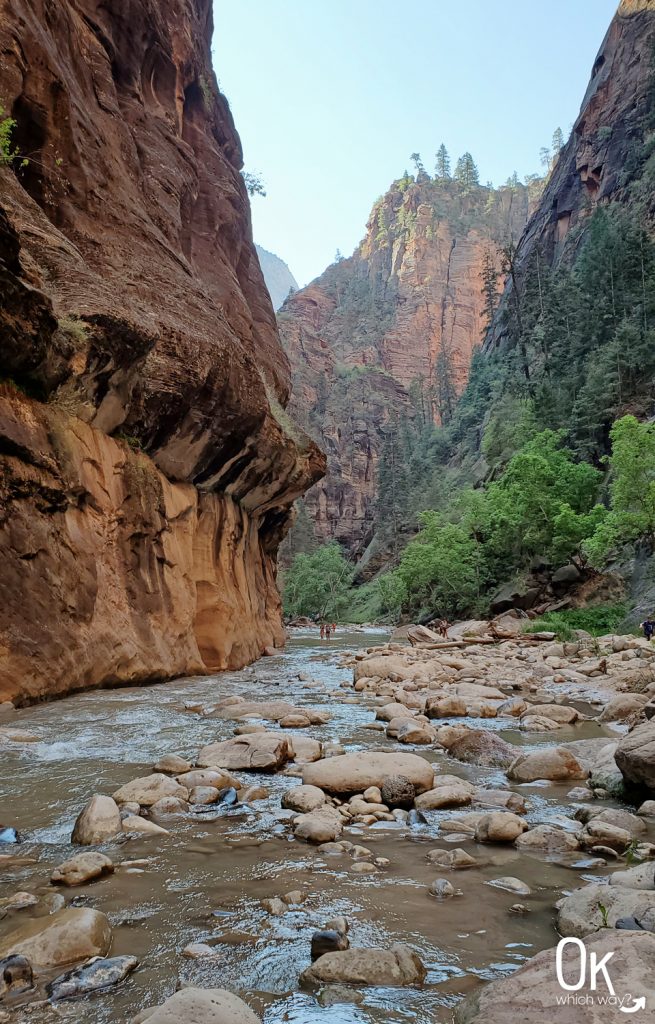 Knee Deep
For the most part, the water went about our ankles and lower calves. Occasionally, it would reach above the knees. Depending on the time of year, it can get waist deep.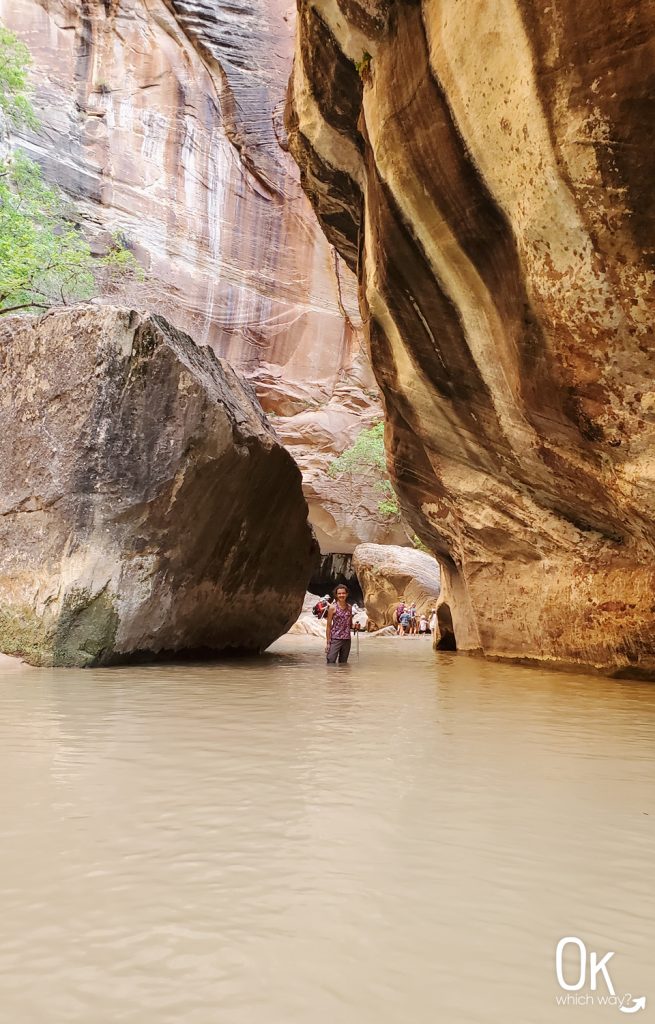 Hanging Gardens
Lush, green hikes are my all time favorites. So, naturally, the hanging gardens intrigued me. Water coming through the porous sandstone sustains a beautiful habitat of ferns, grasses, wildflowers and other plants. 💚

Orderville Canyon
About 2 miles after entering the river (3 miles from the shuttle stop) is Orderville Canyon. You can venture a 1/4 mile inside the canyon to explore, but going further requires a permit.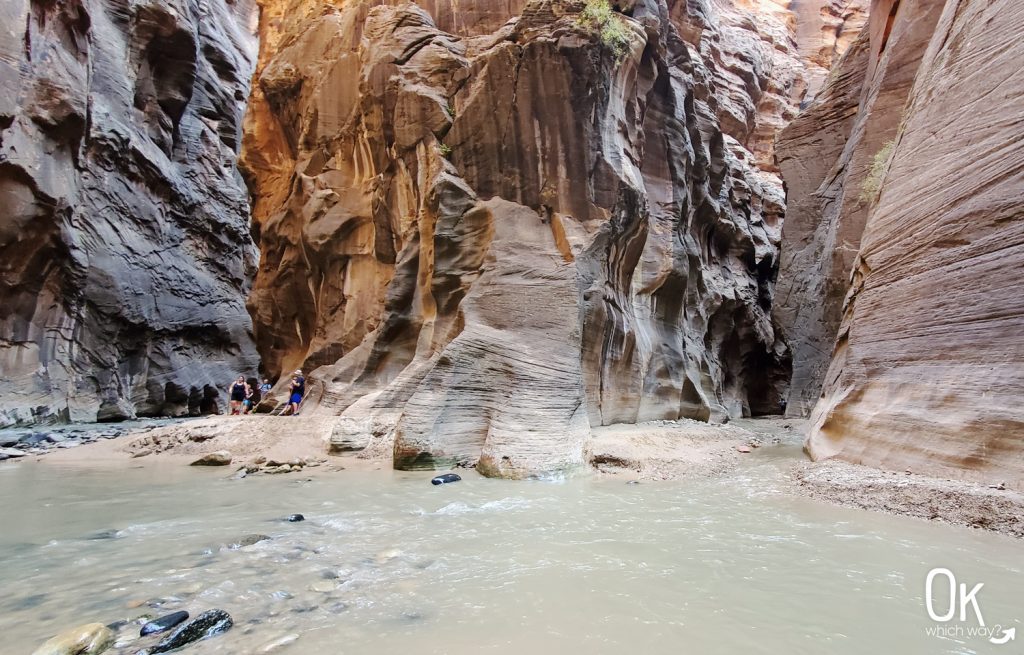 Our Turnaround: Wall Street
We walked a bit up the Wall Street section before turning around.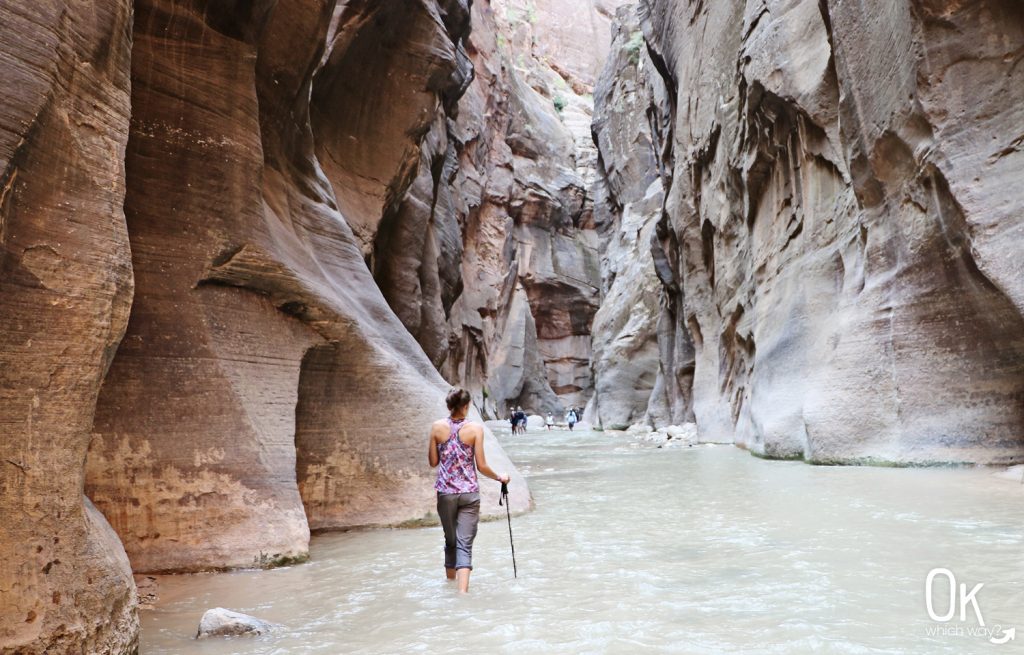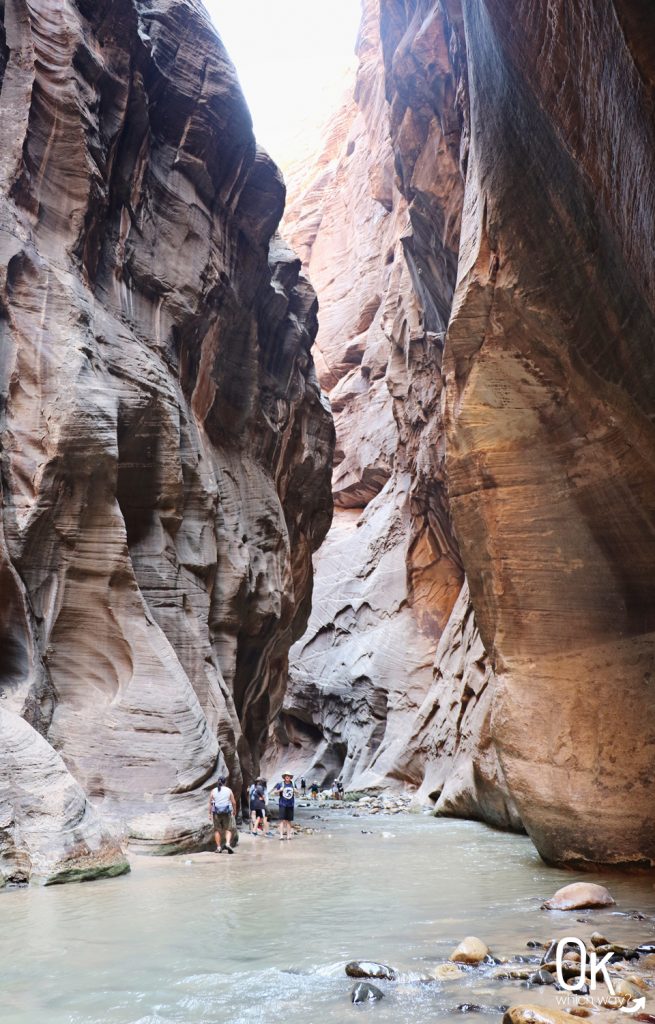 Heading Back: Down River
We had been in the river long enough that the sun was beginning to peek over the cliffs on our way back. This brought out all the amazing orange colors of the rock.

I was surprised at the number of places you could get out of the water and walk along the river's edge. I loved walking through the water, but the land sections were a nice break. Being it was August, I'm going to assume we had more land options than earlier in the season.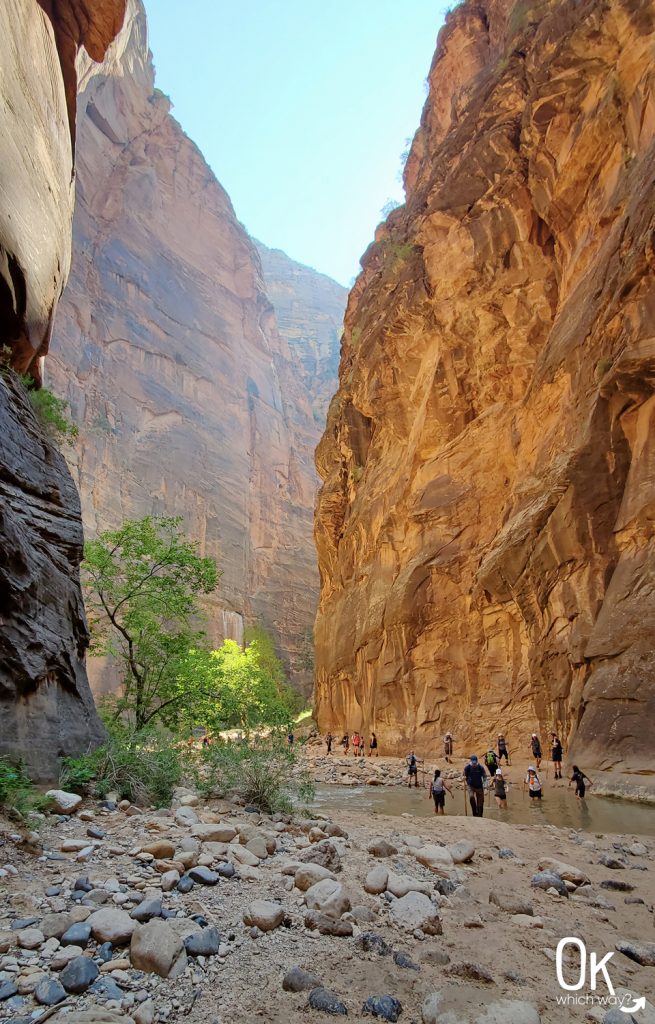 Conclusion
This hike absolutely lived up to all the hype. It is definitely one of my top 10 favorite hikes. I hope to experience it again someday.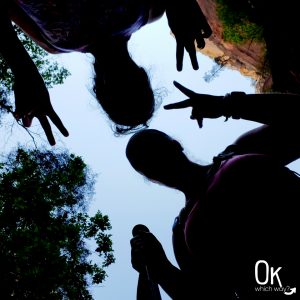 Want an easy way to reread this review?
Pin it ⬇