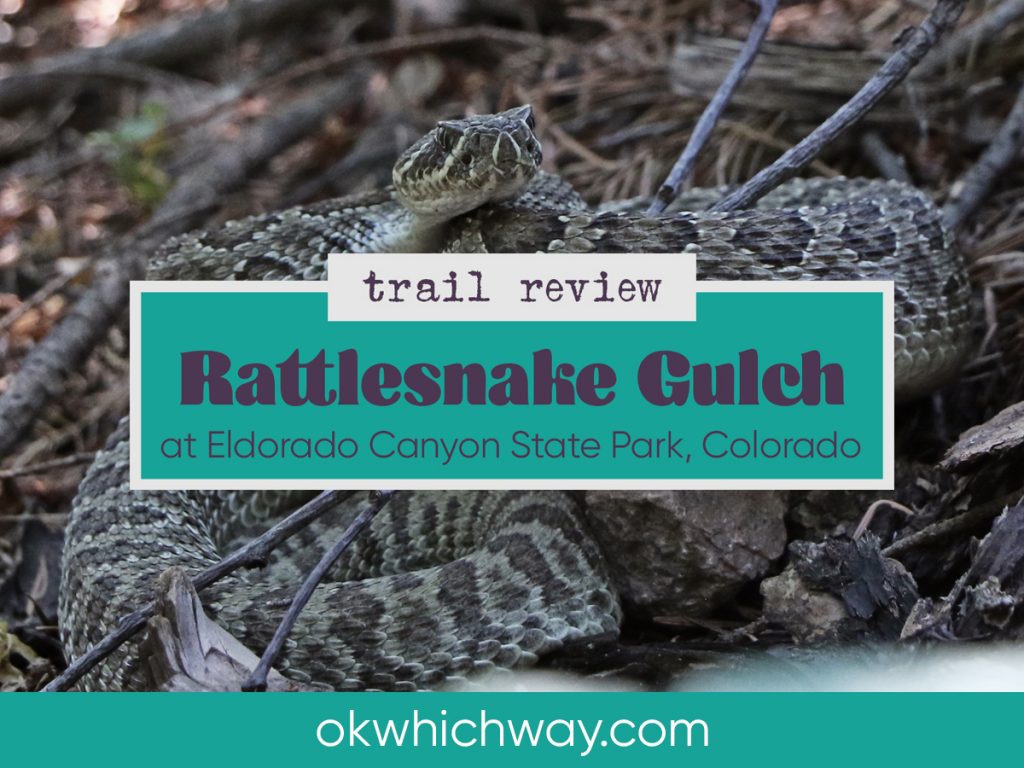 Rattlesnake Gulch is located within Eldorado Canyon State Park . The park is open to hiking, mountain biking, horseback riding, and rock climbing.
Being part of the Front Range, it's no surprise that there is a bit of elevation gain on this hike.
To avoid the hot summer sun, we began our hike around 8:30am. In the winter this trail can be icy. We obviously didn't encounter that obstacle. Instead, we were kept quite aware of all the snakes rattling their tails.
⭐⭐⭐⭐⭐
Location: near Eldorado Springs, about 20 minutes from Boulder
Trail Type: Out & Back, with options to extend the hike
Elevation: 6220ft – 6807ft
Difficulty: Moderate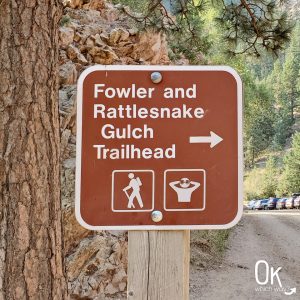 Our Stats
Date: August 2020
Distance: 2.93 miles
Start: Rattlesnake Gulch Trailhead
End: Rattlesnake Gulch Trailhead
Hiking Time: 2hrs 37min*
Air Quality Note: smoke from nearby fires
*A quick note on our hiking style – We stop and smell the roses. When I go for a run, speed is a consideration. While hiking, it is not. We take photos, watch the chipmunk in the tree, find geocaches, and simply enjoy the adventure. So, typically a hike can be completed in a shorter time than we log.
Our Route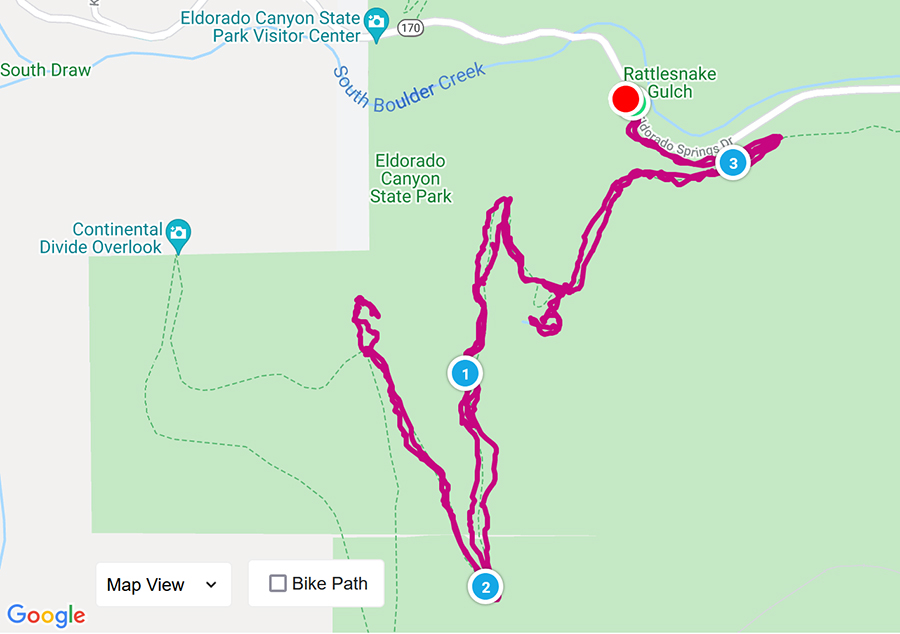 Going Up
As the hike begins, the trail is in good condition with stunning views.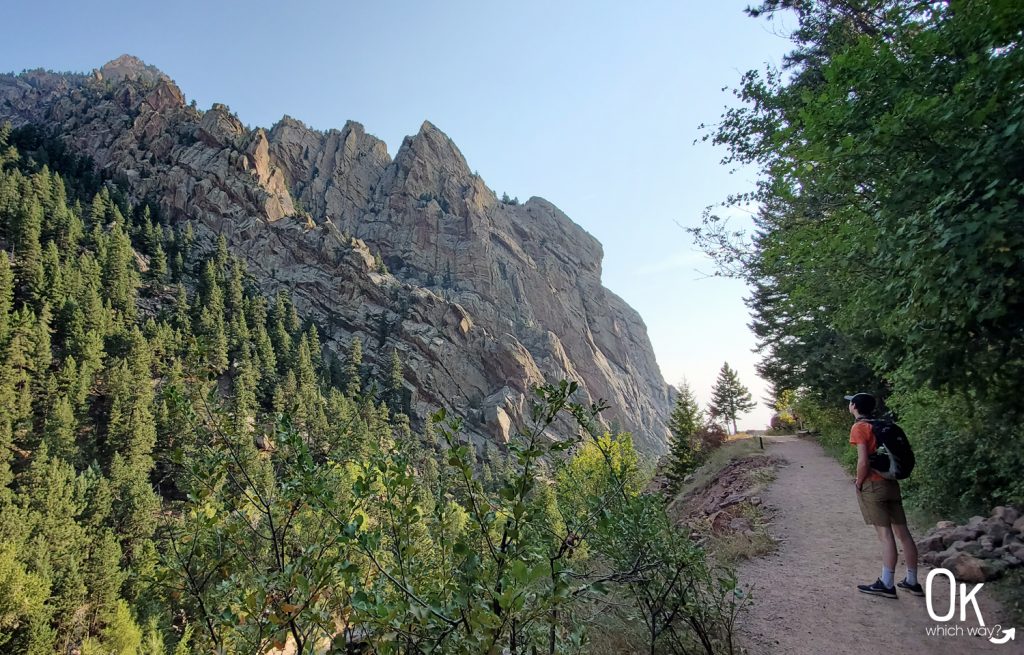 It's not a difficult hike, even the rougher patches are fairly easy to maneuver.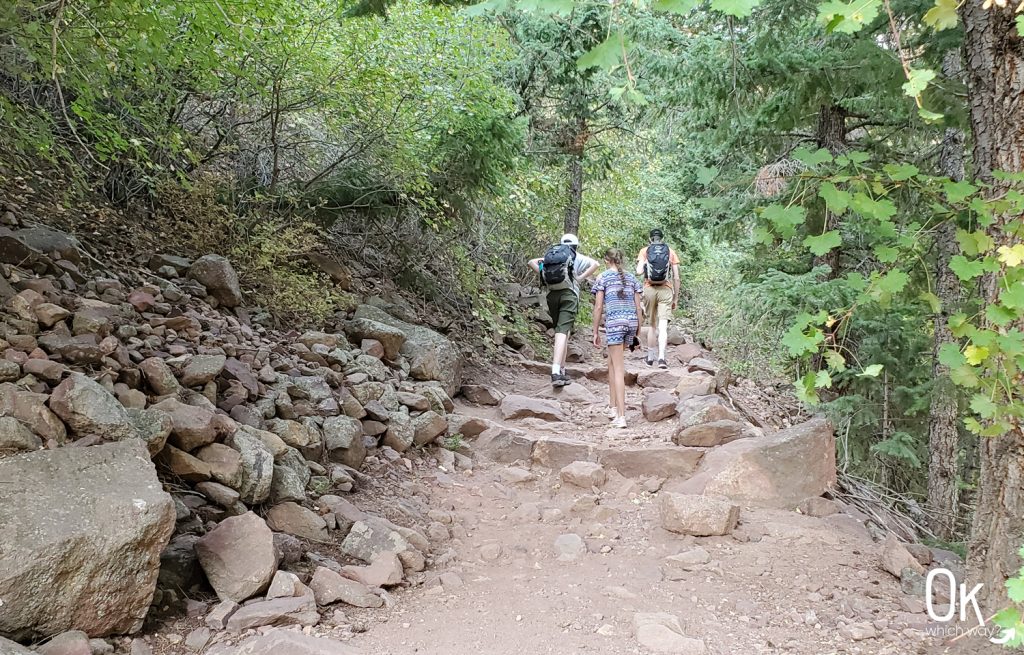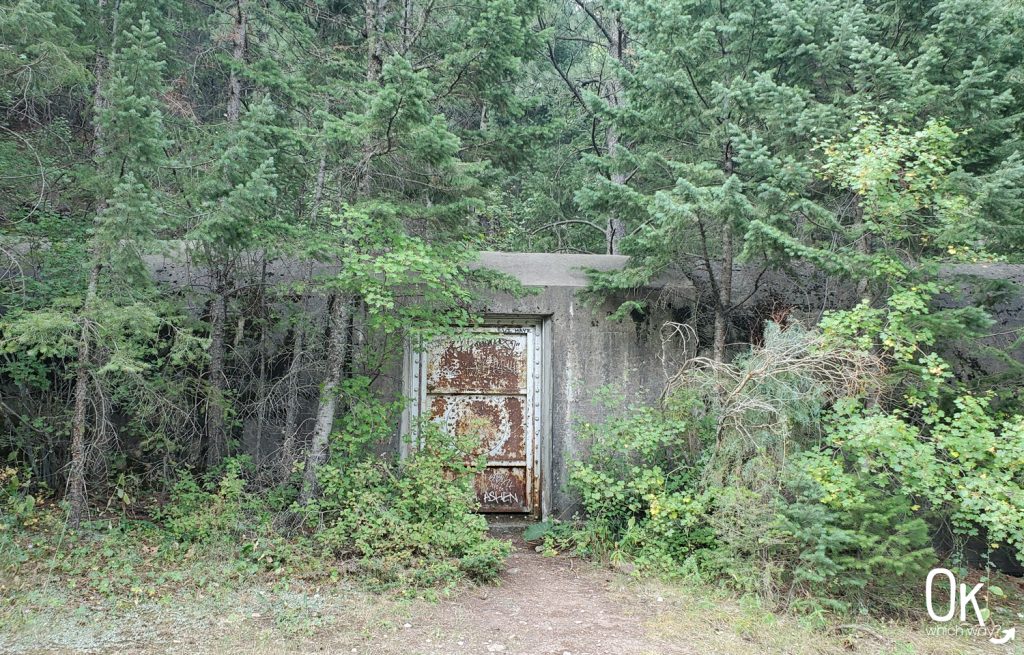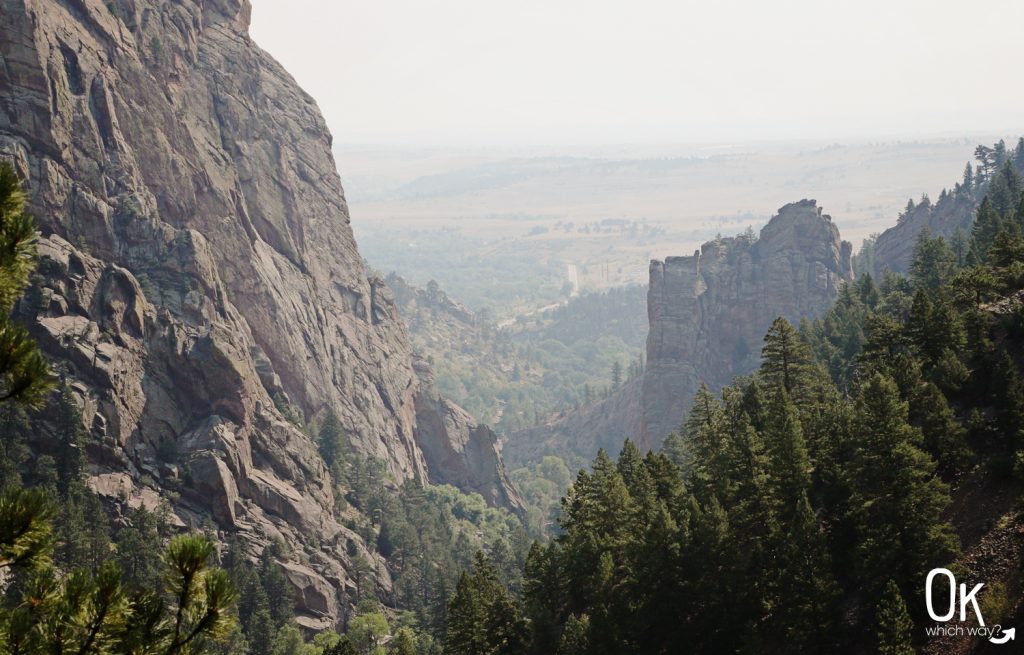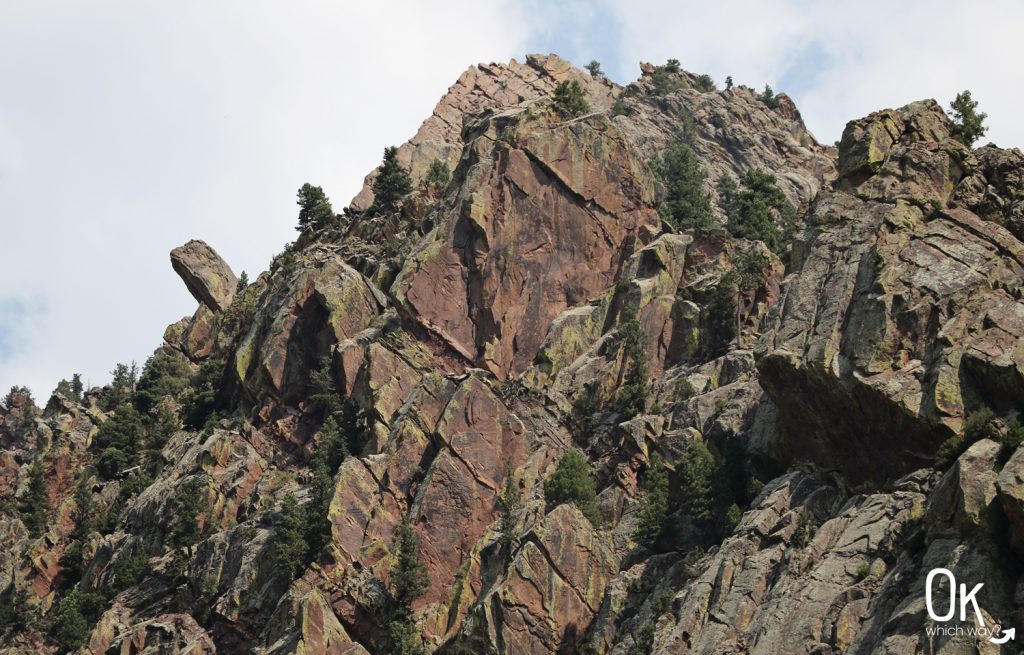 Turn Around Point
We reached our destination with no trouble along the trail. Our biggest issue was the 6000′ elevation. Even though we had been in Colorado for a number of days, we are still lowlanders at heart.
Crags Hotel Ruins
Built in 1908, the luxurious Crags Hotel was a hot spot for singing and dancing. Guests could arrive via railroad or even drive up an old wagon road known as Crags Boulevard, which is now the Rattlesnake Gulch Trail. That is so crazy to think about, I can't imagine driving my AWD vehicle up this trail. Four years later, the hotel mysteriously burned down. All that is left are ruins including this fireplace and fountain.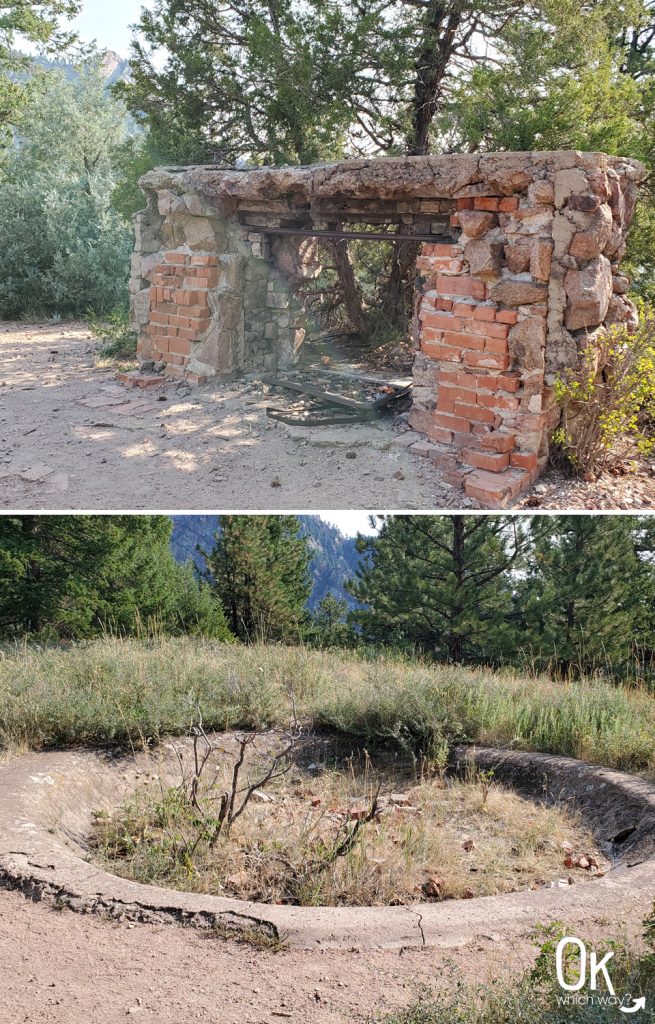 Wildflowers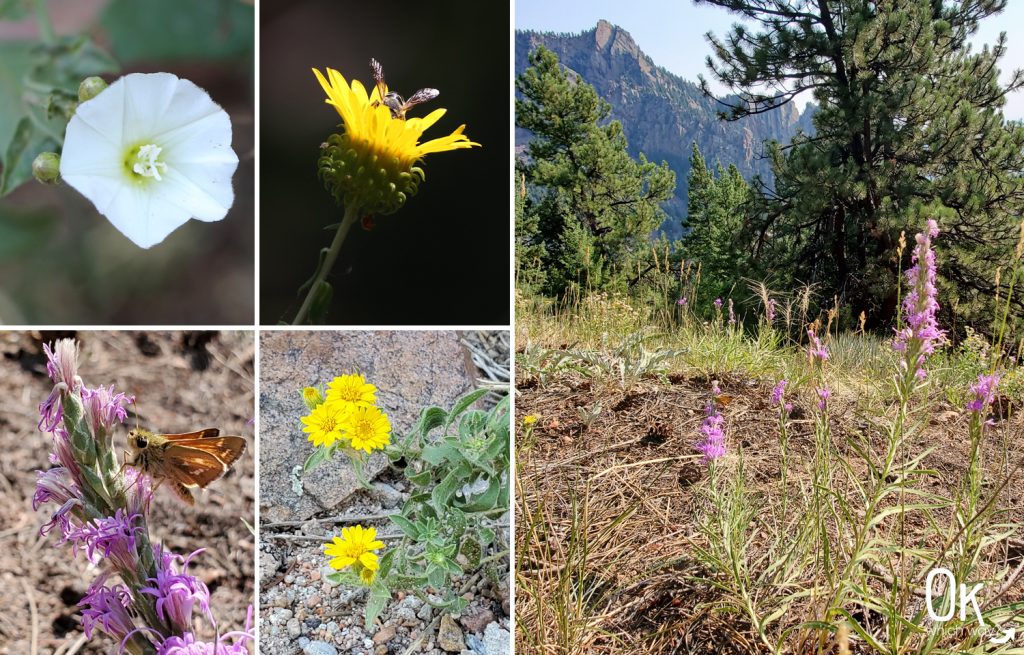 Going Down
No problems going down, just beware of loose gravel.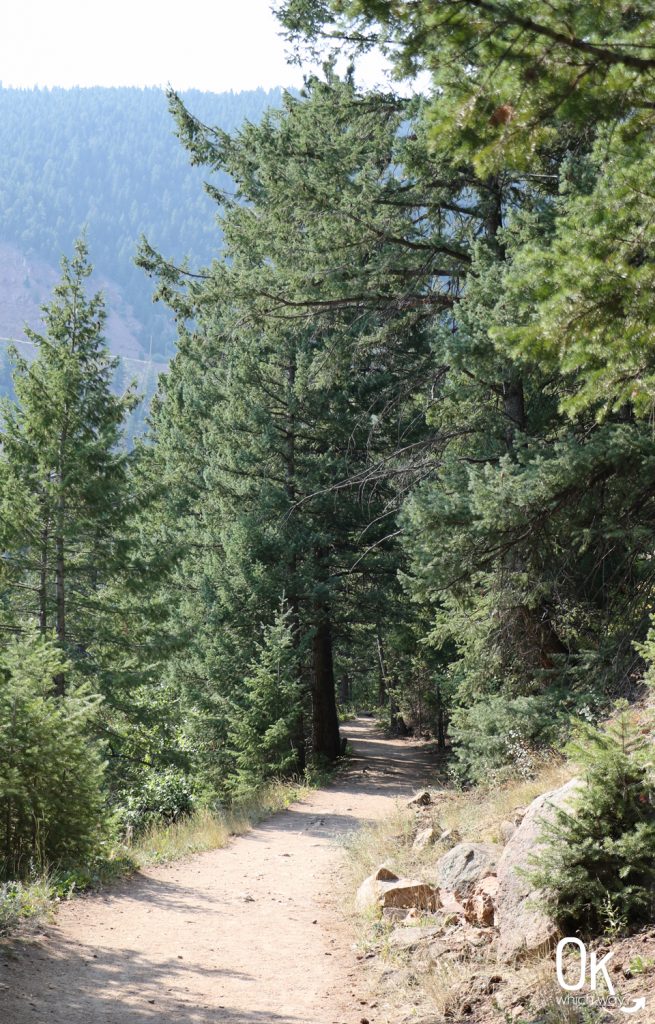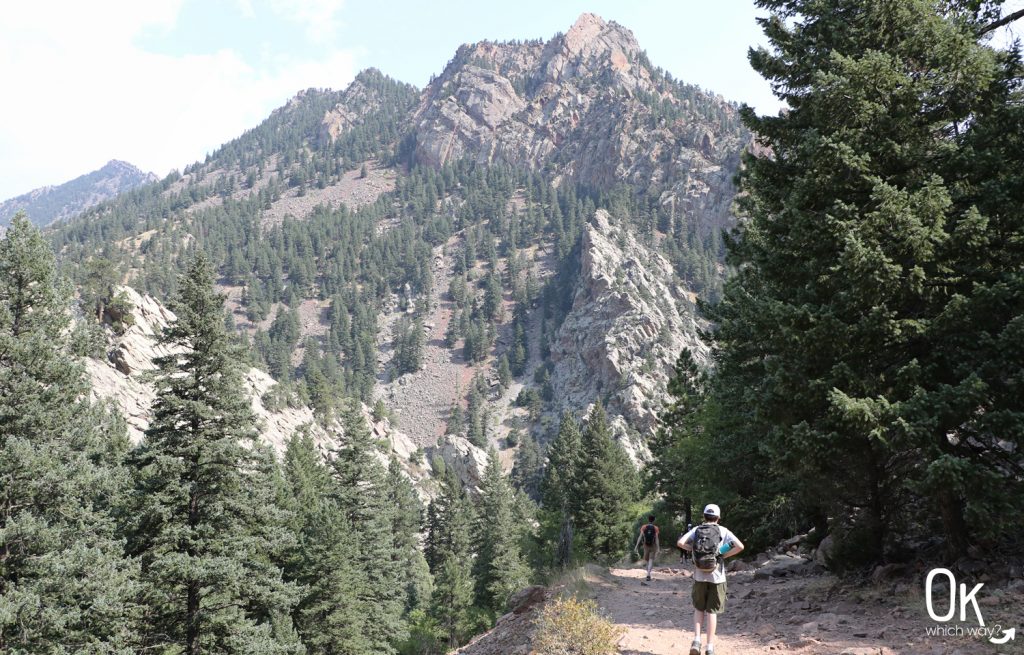 We heard many rattlesnakes on this hike, more than I have ever experienced. Mostly we just heard them, but we did come across a good sized one along the edge of the trail.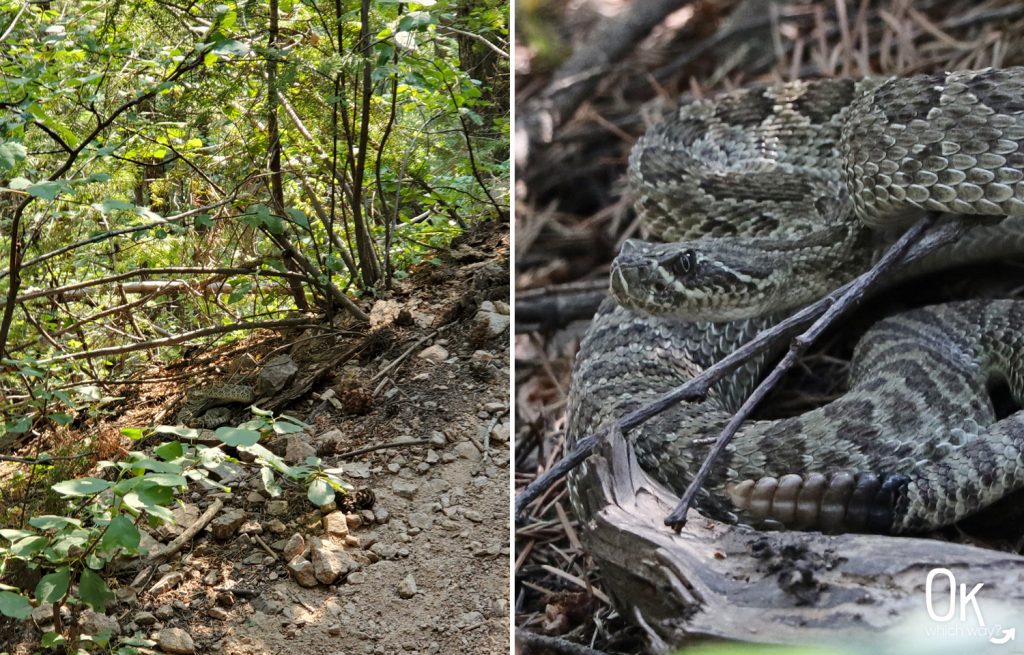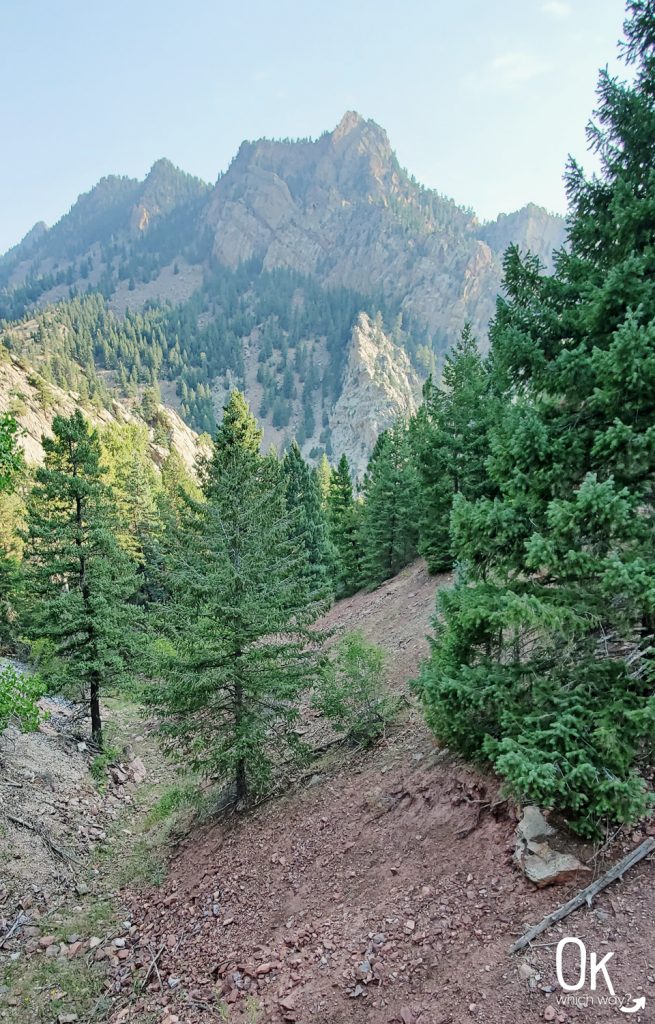 After the Hike
Before heading out, we spent a small amount of time in other areas of the park.
Eldorado Canyon is a popular place to rock climb. Here, we watched climbers on the Bastille. My oldest son is a beast at the rock wall gyms and was intrigued with watching these technical climbers and now, of course, wants to experience it himself.
Near the Visitor Center is a great picnic area along South Boulder Creek.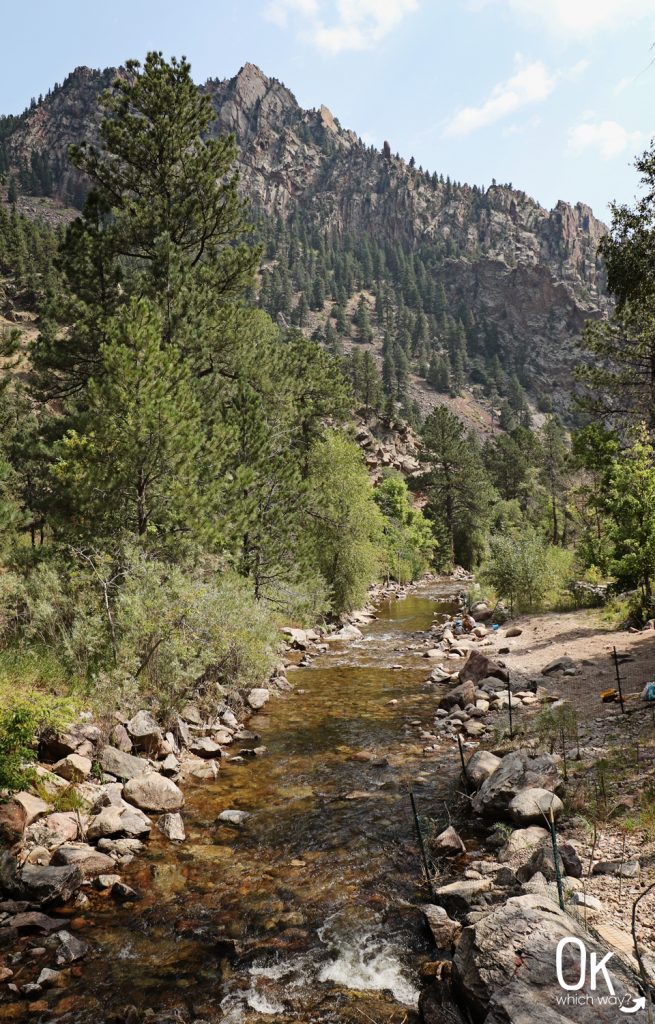 Conclusion
It was a great hike. We started early enough in the day, heat wasn't an issue. Trail conditions were ideal, not icy or muddy. The rugged views were spectacular. There was one bridge crossing, which is always fun. We are wildlife enthusiasts and are always in awe when spotting a critter, large or small, that we don't typically see – this time it was the rattlesnake that made our day. I would definitely hike this trail again.
Want an easy way to reread this review?
Pin it ⬇