Exploring Mount Rushmore National Memorial
We absolutely loved this part of our road trip. The Black Hills are spectacular. There was so much to see and explore. We left knowing we would need to come back one day.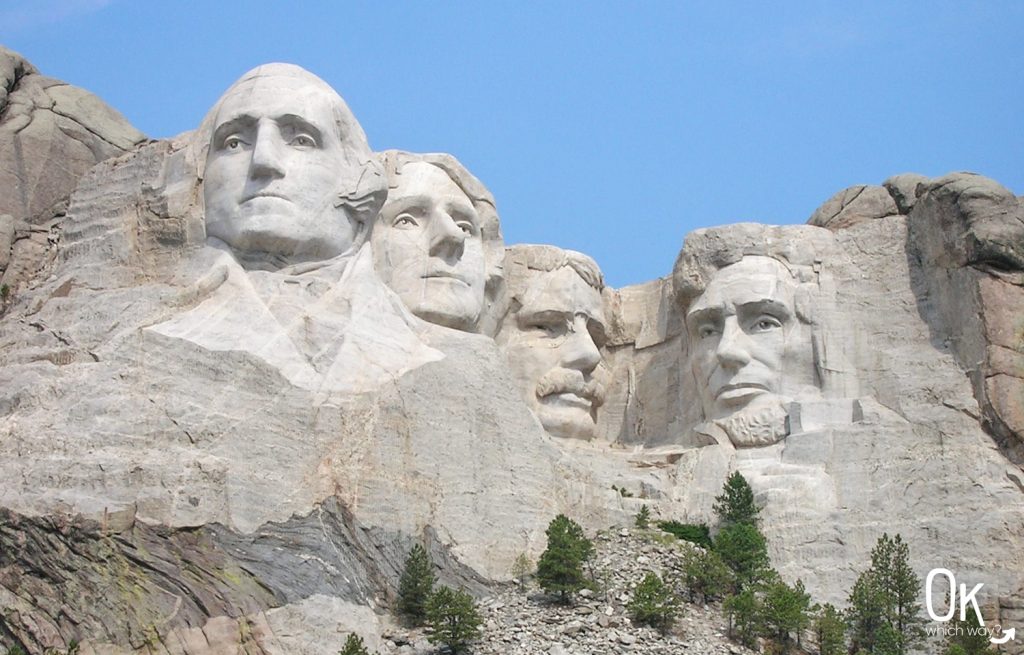 Park Info
Location: SW South Dakota. About 25 miles from Rapid City.
Established: 1925
Elevation: The memorial sits at 5,725 feet
Things to See: Avenue of Flags, Wildlife including mule deer, rocky mountain goats, and yellow bellied marmot
Things to Do: Explore the Lincoln Borglum Visitor Center and Sculptor's Studio, become a Junior Ranger, Walk the Presidential Trail, hike trails in the Black Hills beginning at The Blackberry Trail.
Lodging/Camping: None available at Mount Rushmore
Food: Cafe on site
Dogs: Only allowed in the parking garages and surrounding areas
Entrance Fee: $10/car to park click here to see current fee pricing
Park Maps: Link to park maps
PRESIDENTS AT SUNSET
We couldn't wait to see the magnitude of Mount Rushmore, so before settling into our campsite at a KOA we drove to the memorial as the sun was going down.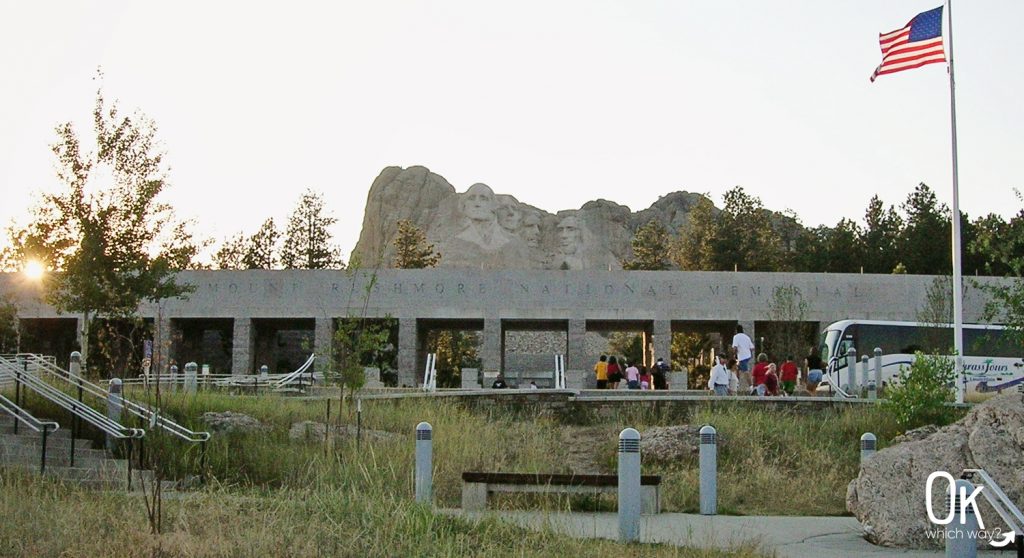 AVENUE OF FLAGS
The 56 flags are arranged in alphabetical order and represent 50 states, Washington DC, three territories (Guam, American Samoa, Virgin Islands), and two commonwealths (Puerto Rico & Northern Mariana Islands).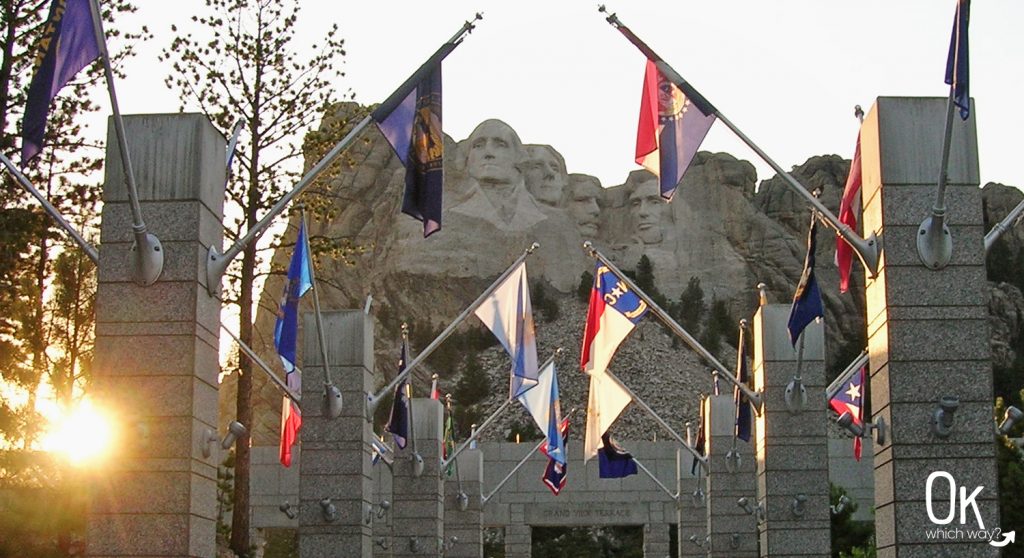 Goats getting a bite to eat near the sculptures before bed time.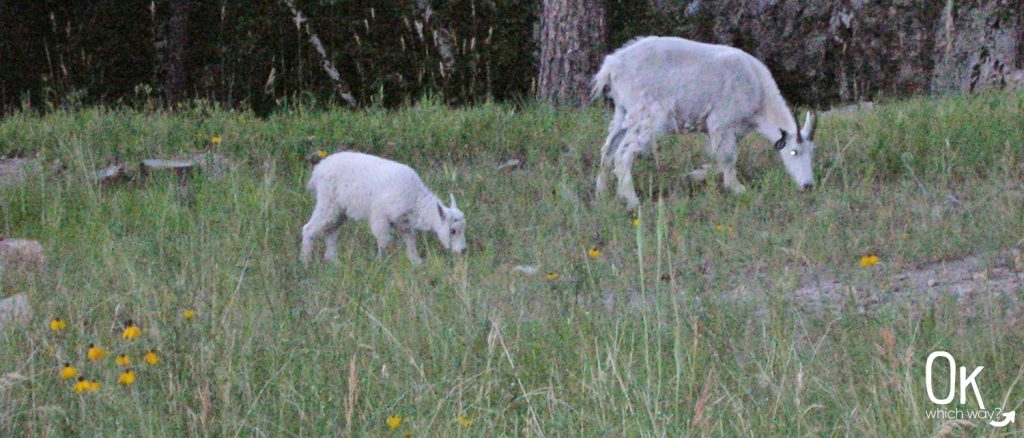 PRESIDENTS DURING THE DAY
The next morning we came back to take it all in during day light hours.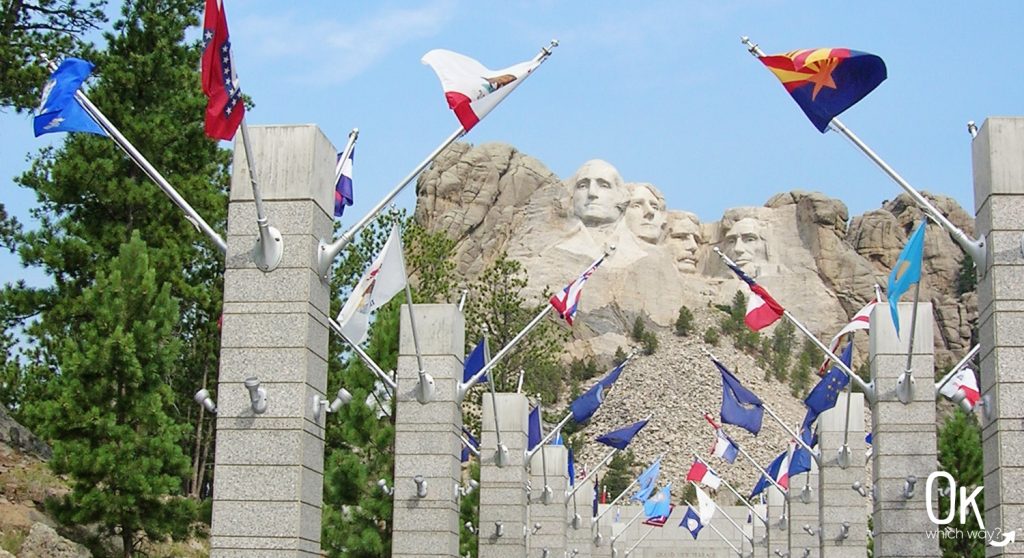 THE PRESIDENTIAL TRAIL
The Presidential Trail is an easy .6 mile loop that highlights the four carved presidents. The sixty foot likenesses of George Washington, Thomas Jefferson, Theodore Roosevelt, and Abraham Lincoln represent the freedom, hopes and dreams of the people of the United States.
Mount Rushmore is primarily granite.
MOUNT RUSHMORE FROM OTHER ANGLES
I highly recommend driving through the Black Hills during a trip to Mount Rushmore. It was beautiful and fun catching glimpses of the memorial.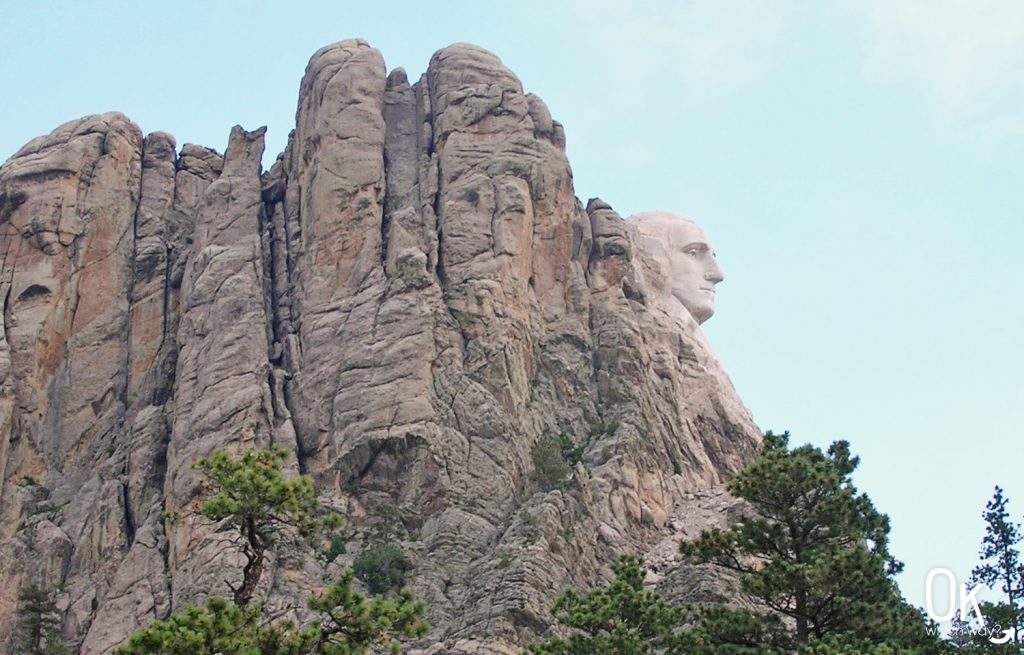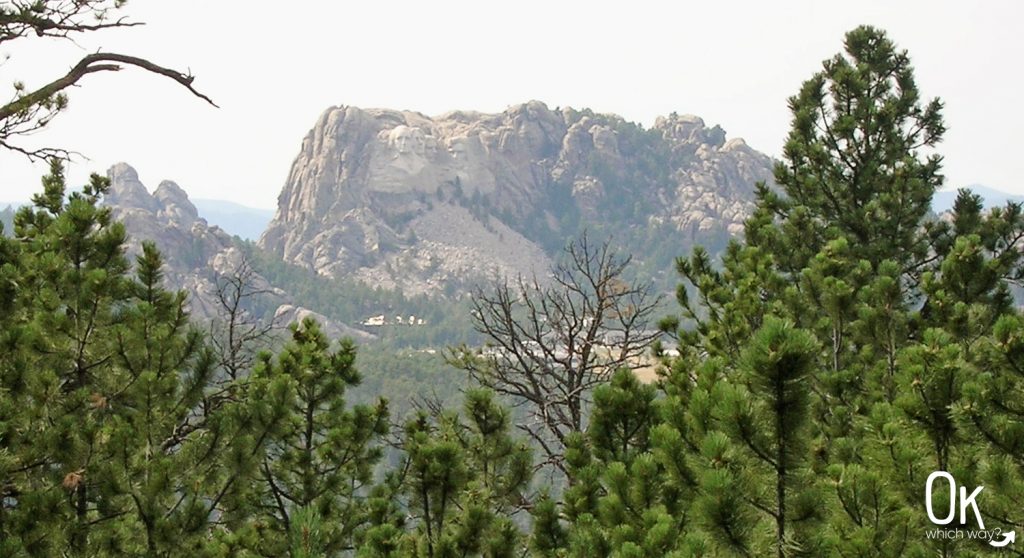 Personal Info
Mount Rushmore:
Days 7 & 8
of 20 Day Road Trip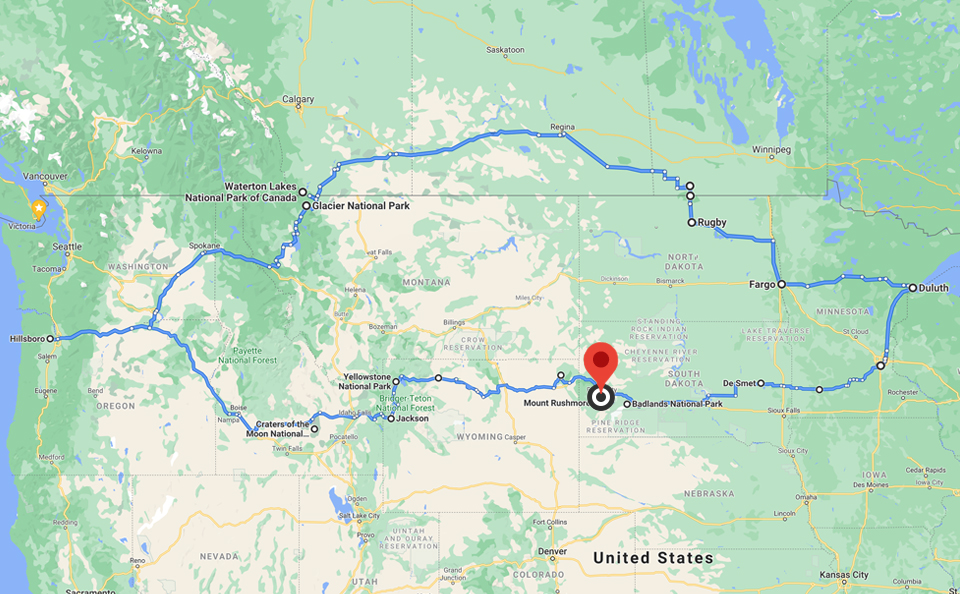 LEAVE NO TRACE
Pin This ⬇