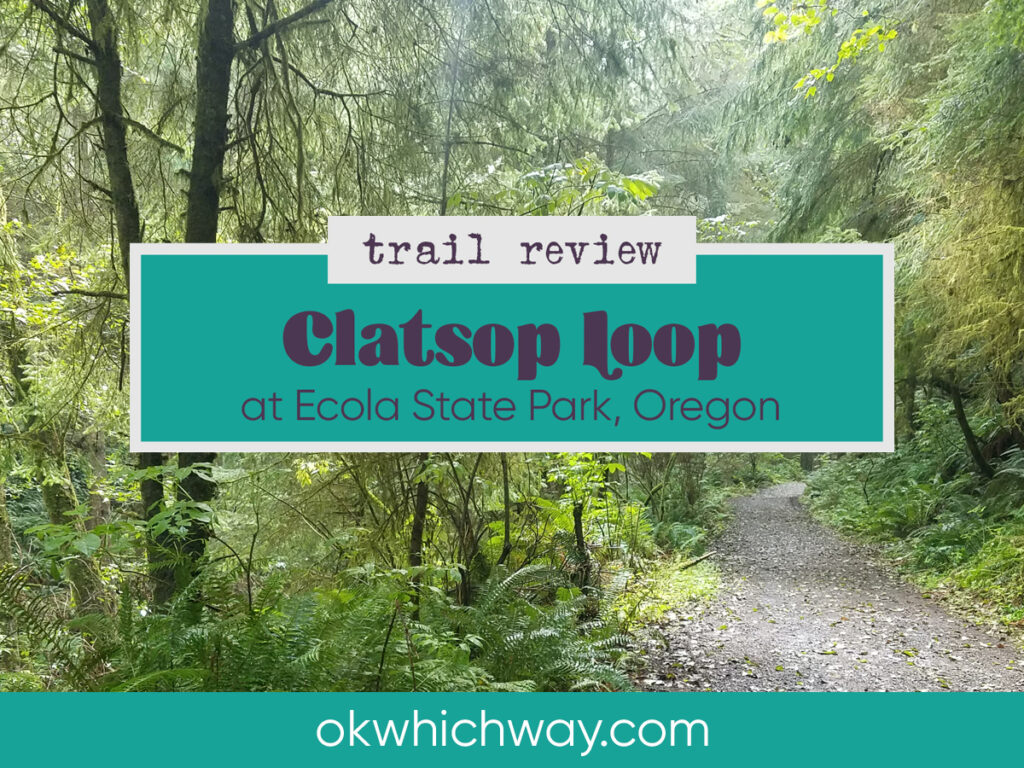 Clatsop Loop Trail Review
The Clatsop Loop Trail follows routes established by Clatsop and Tillamook Tribes. Later the Corps of Discovery traveled along it to reach a beached whale in 1806.
The trailhead begins at the parking lot of Indian Beach in Ecola State Park. It's a fairly easy hike, but does have some elevation gain and can be muddy.
I absolutely love the rainforests of the Pacific Northwest, as well as the beach. This hike checks both boxes and does not disappoint.
⭐⭐⭐⭐⭐
Location: Near Cannon Beach. About 1 1/2 hours from Portland.
Trail Type: Loop
Elevation: 40 feet – 770 feet
Difficulty: Easy to Moderate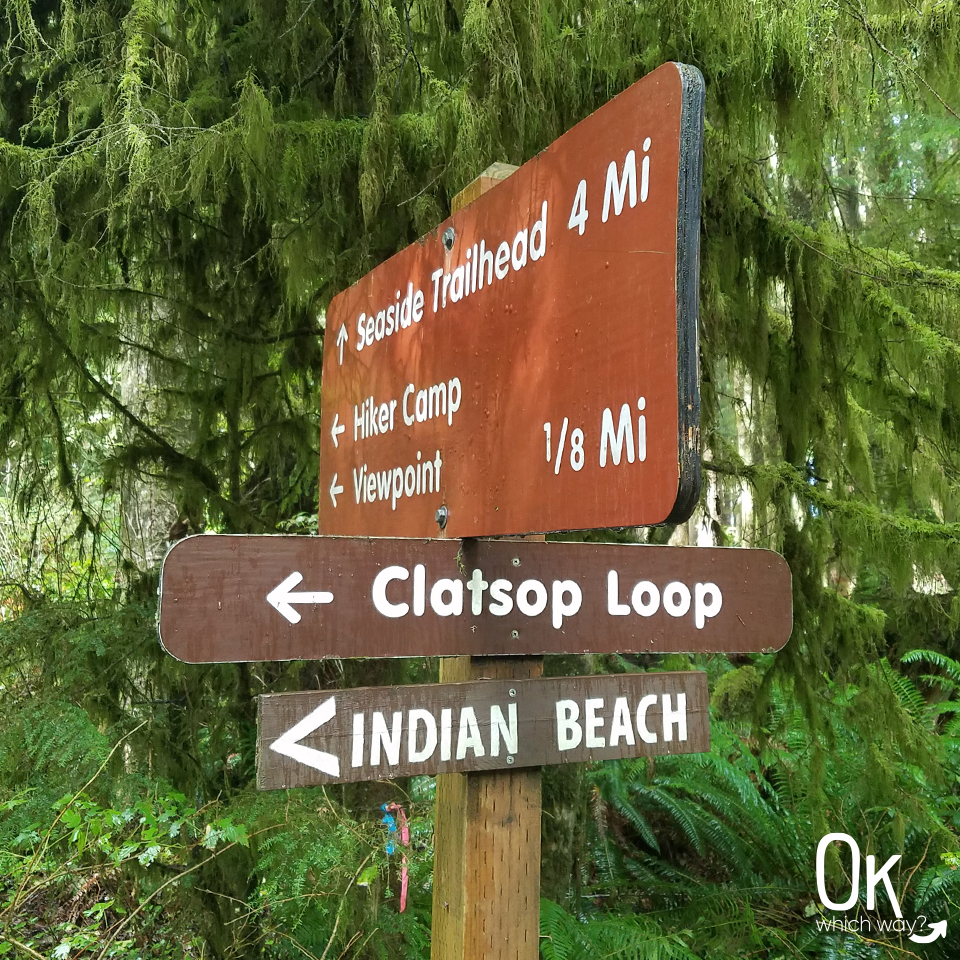 Our Stats
Distance: 4.2 miles
Elevation: 40 feet – 770 feet
Start: Indian Beach Day Use Area
End: Indian Beach Day Use Area
Hiking Time: 1hr 58min*
*A quick note on our hiking style – We stop and smell the roses. When I go for a run, speed is a consideration. While hiking, it is not. We take photos, watch the chipmunk in the tree, find geocaches, and simply enjoy the adventure. So, typically a hike can be completed in a shorter time than we log.
Our Route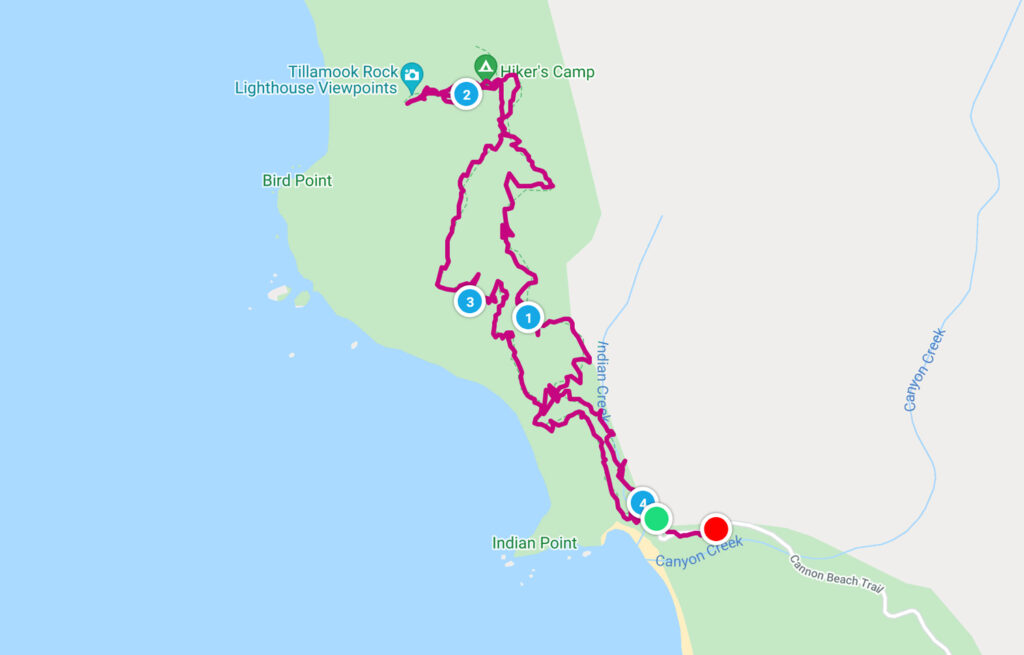 Going Up
The first section of this trail is a nice gravel road.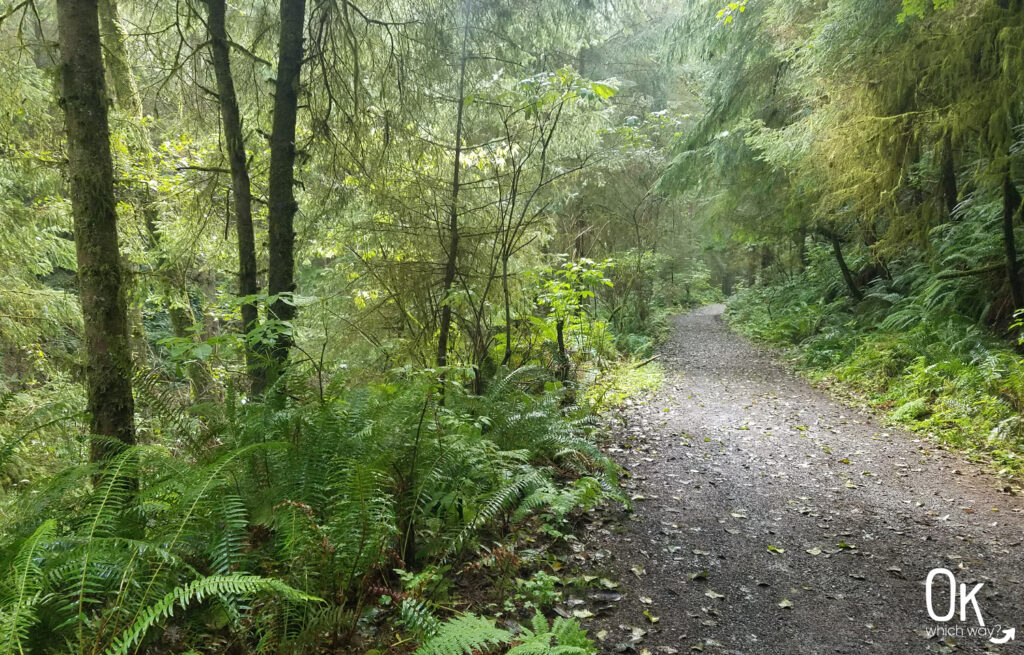 Along the trail are numbered plaques highlighting stops with historical information. The stop information can be found in this brochure.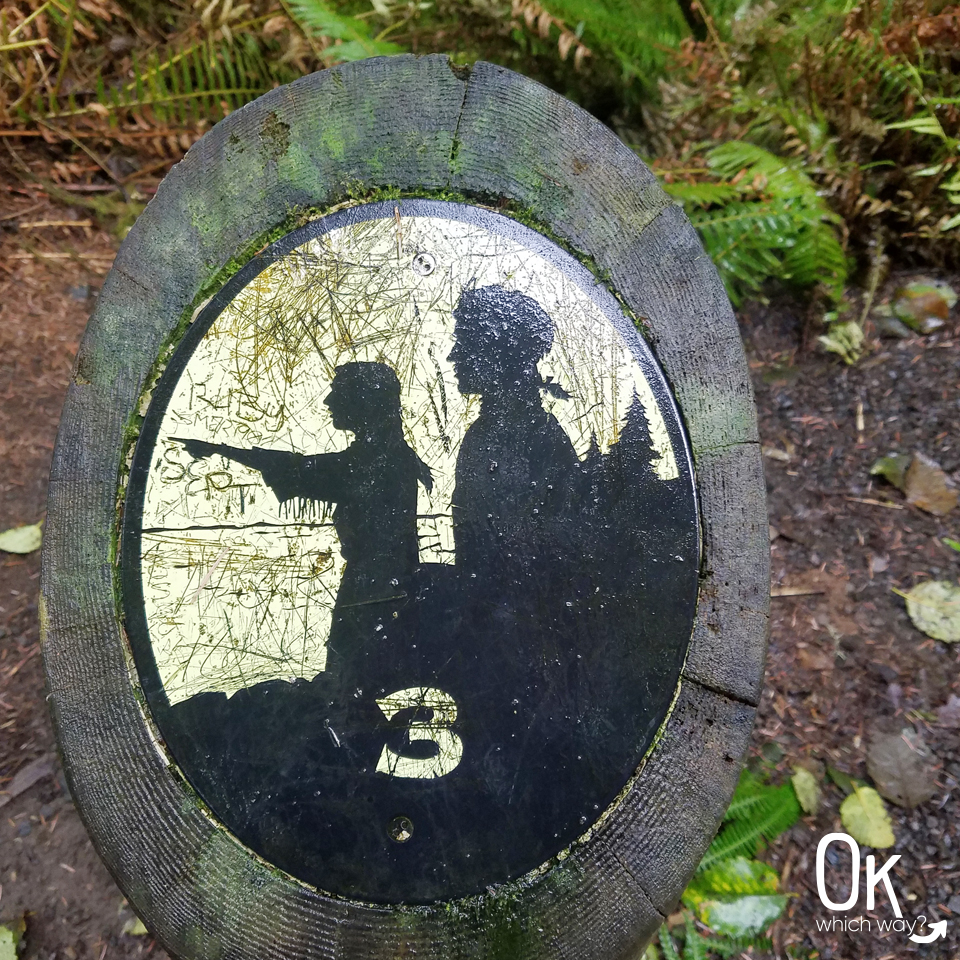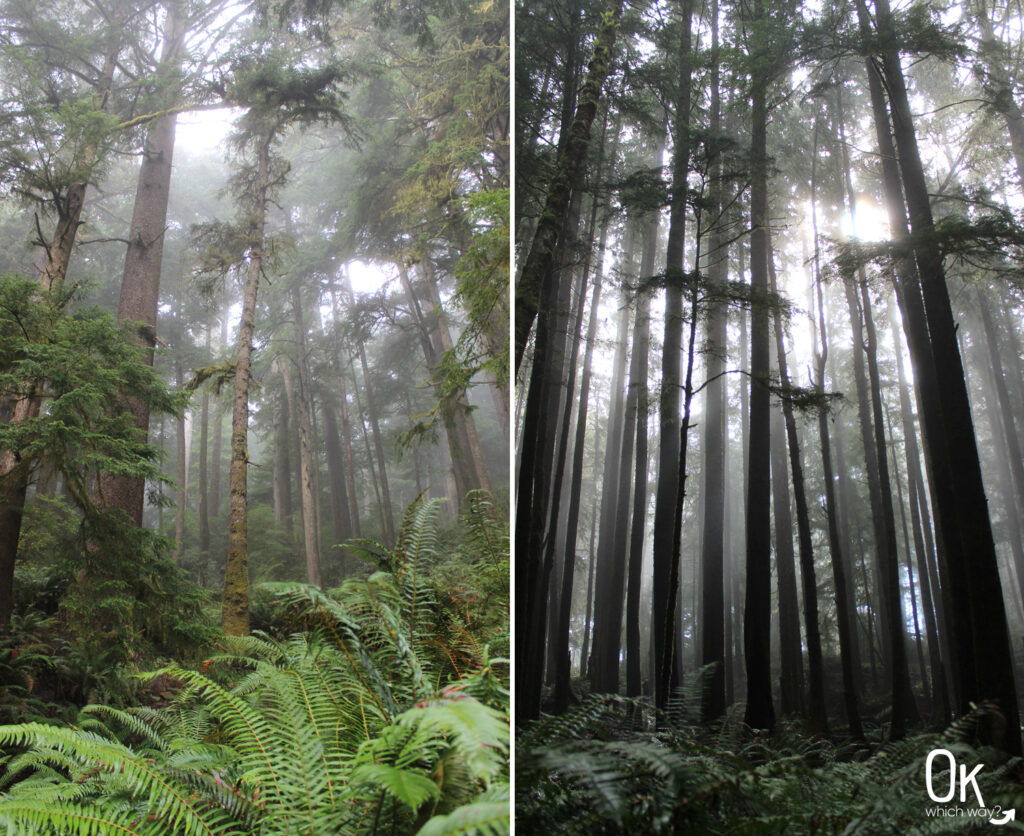 The trail does narrow and can be muddy in spots.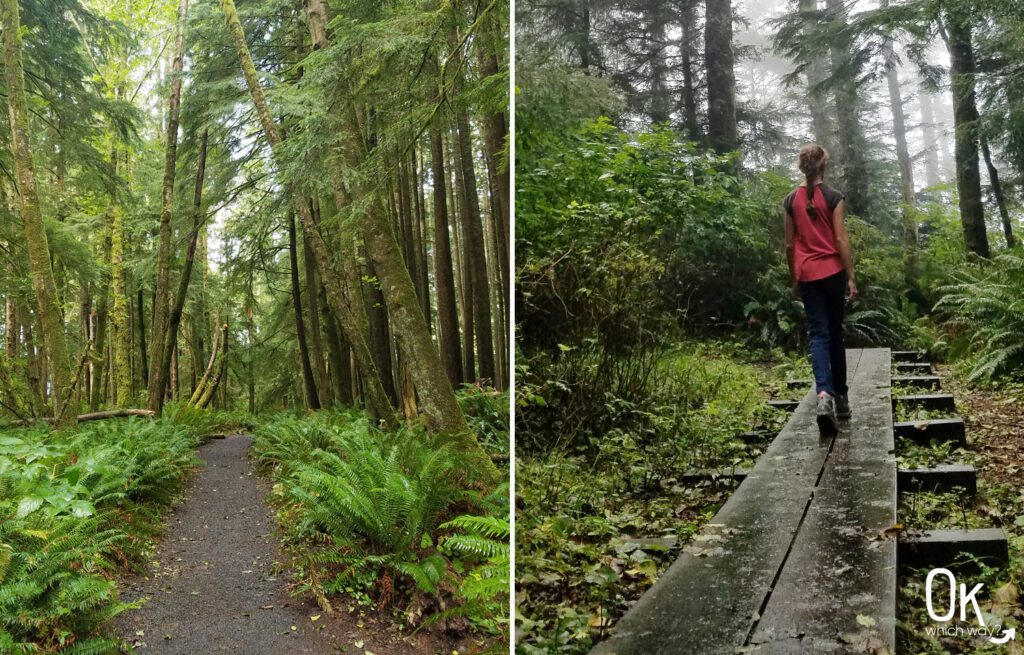 Thank you rainy Oregon for providing the perfect home for snails and mushrooms.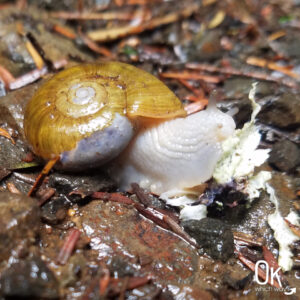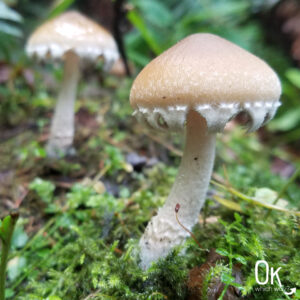 Half Way
Hiker's Camp
Available to hikers traveling along the Oregon Coast Trail.
From this point in the trail you have 3 hiking options:
1. Continue along the Lewis & Clark National Historic Trail about 4 miles north to Seaside.
2. Take a short detour to the Tillamook Rock Lighthouse overlook. Along the way you will also pass the site of a World War II radar station.
3. Head back towards Indian Beach taking the path closer to the shoreline, which is part of the Oregon Coast Trail.
We opted to do option 2, then option 3.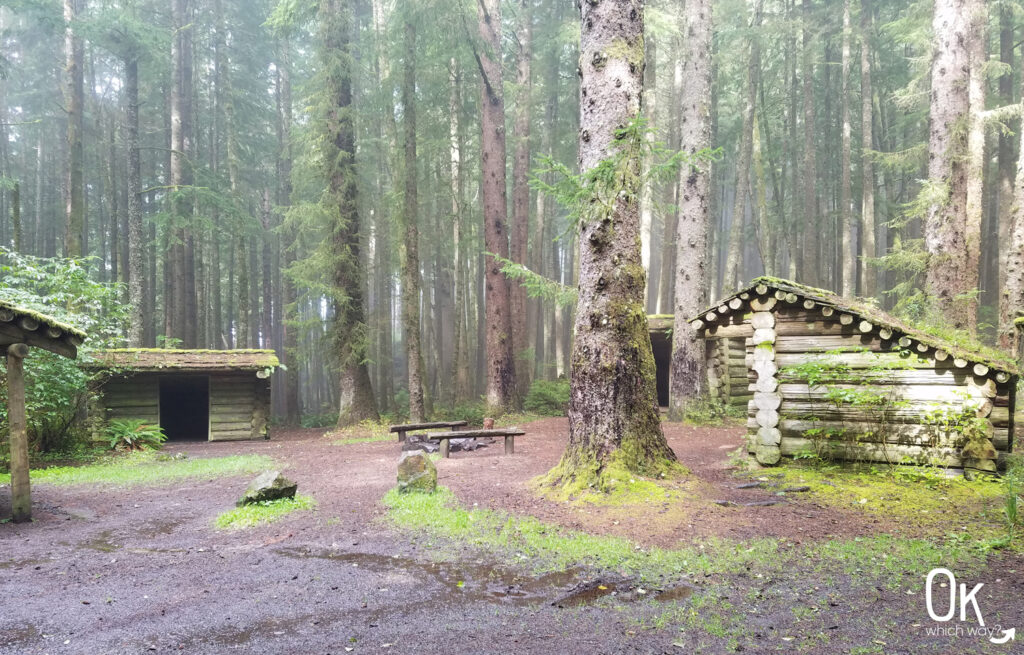 Photo on the right is a WWII observation bunker.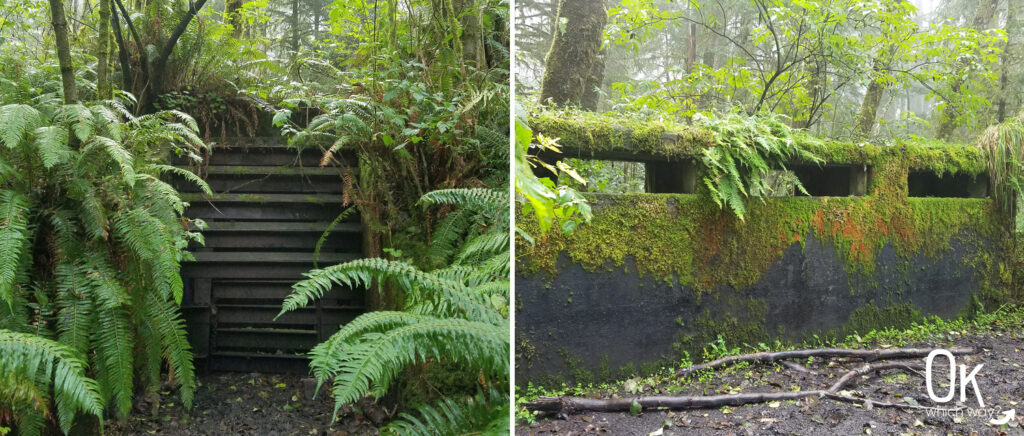 Located a mile offshore is the Tillamook Rock Lighthouse, also known as Terrible Tilly.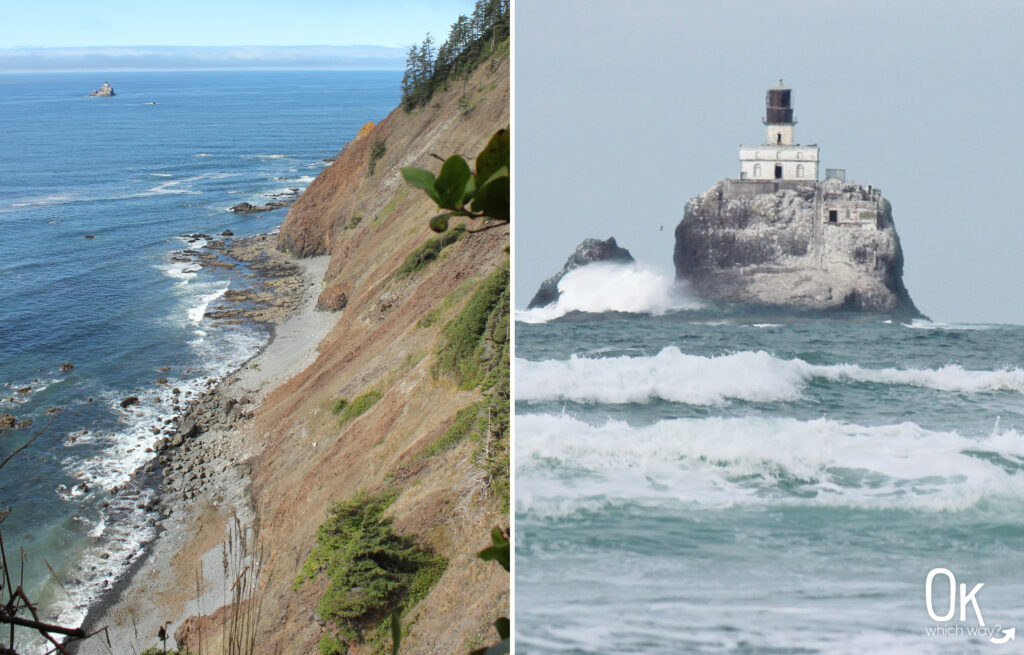 Walking Down Tillamook Head
As you wind down the mountain, you catch an occasional glimpse of the ocean.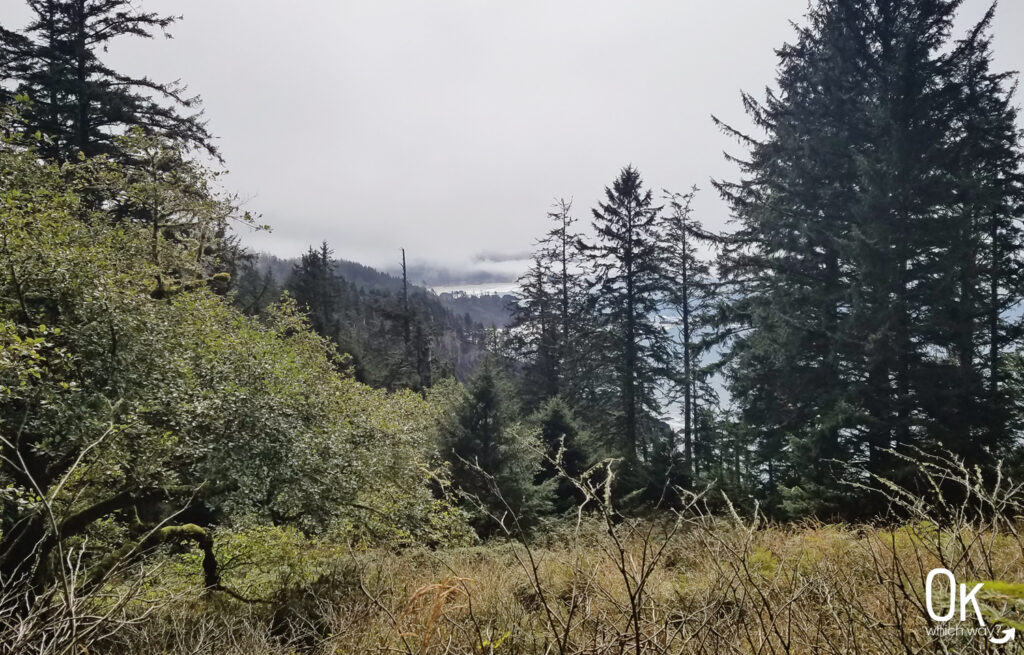 The number of ferns growing on this Sitka spruce is impressive!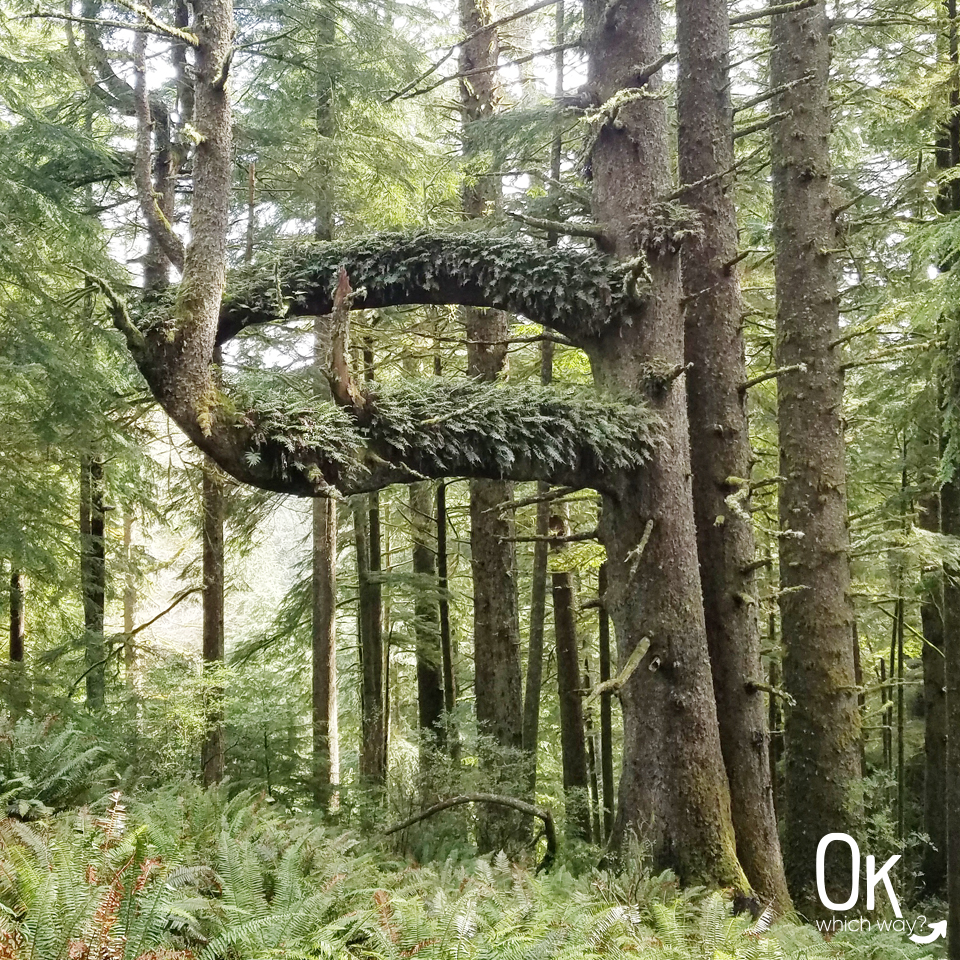 The lighting coming through the trees was stunning.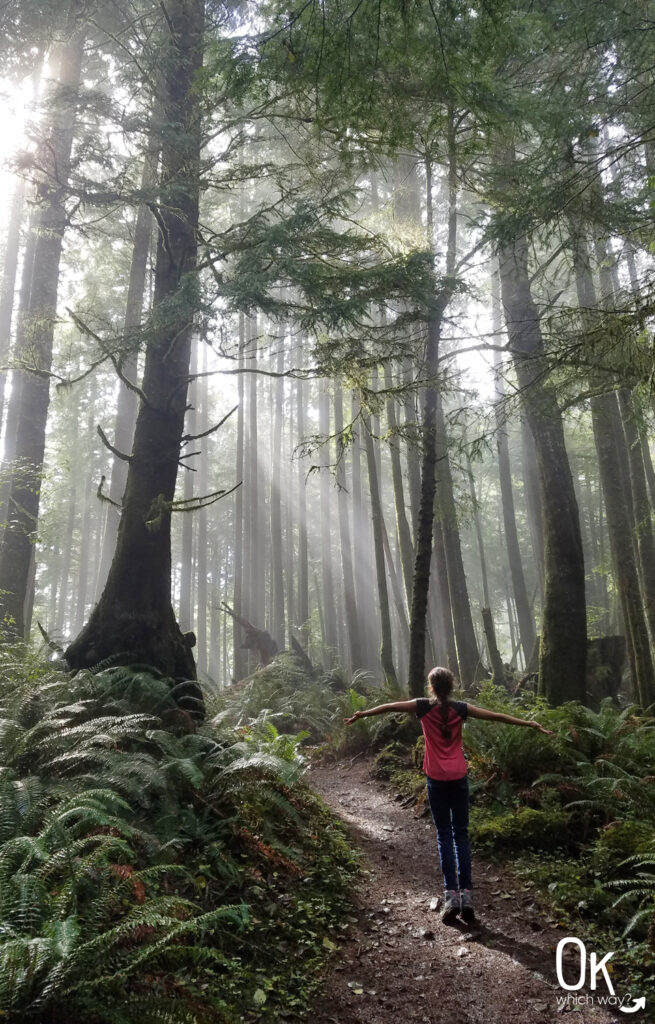 Conclusion
Hiking in the lush, green environment of Oregon's coastal forests is my absolute favorite. These hikes tend to include elevation gain and muddy adventures, but I love it. I would most definitely hike this trail again.
Thinking about hiking Clatsop Loop Trail?
Pin it ⬇