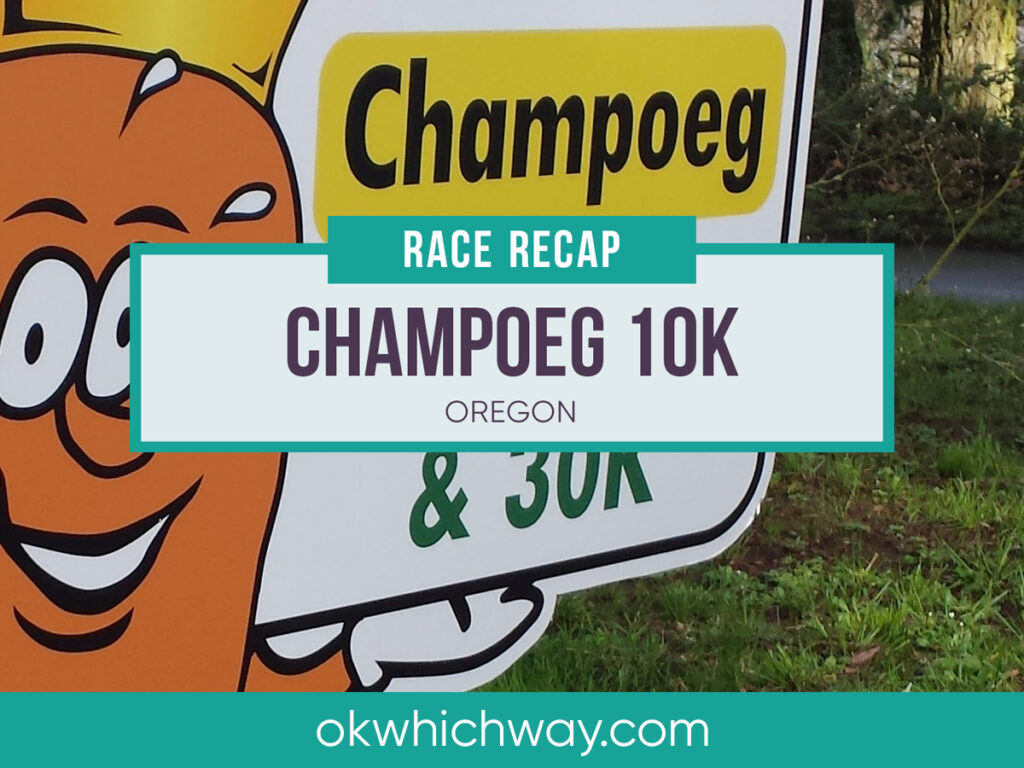 Ok Which Way is a participant in the Amazon Services LLC Associates Program. Our posts may contain advertisements or affiliate links, which means we will make a small commission if you buy any products that have been linked to on this blog.
Champoeg 10K Race Recap
As part of the ORRC 10K series, in early March I ran the Champoeg 10K. I wasn't sure until just a day or two before if I was able to take part this event, but thankfully scheduling worked out and I was able to squeeze it into my day.
Race Start: Champoeg State Heritage Area
Race Distance: 10K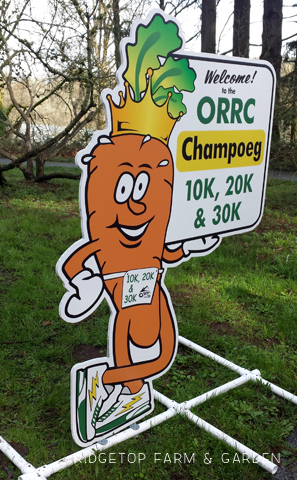 Yampah
What's with the funny running carrot?
Well, he's a yampah, a plant in the carrot family that grows wild at Champoeg State Park.
Start Line & Course
Earlier in the morning the 20K & 30K participants started. Us 10Kers began at 10:30, which was a nice start time since it took me awhile to drive to Champoeg State Park.
I hadn't picked up my race packet beforehand, so I grabbed it that morning – which was easy, peasy. I also received an orange beanie. Love that. Thanks ORRC.
The course was altered due to a bridge being out of service. So the course ended up being a 5K loop, done twice.
It was a flat course with lovely scenery.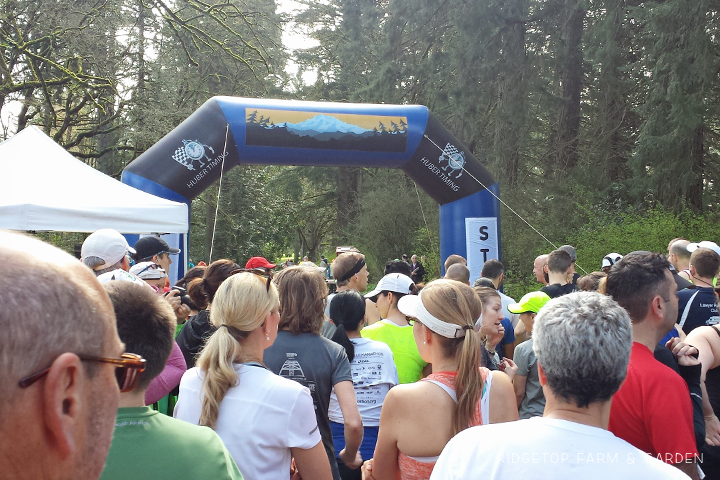 Finish
Woop, woop! Another 10K complete.
Even with a flat course and late start time, I struggled to keep up my pace. Whatever the reason, I was tired that day. Throughout the race, there were about 5 of us running a similar pace. With about a mile left, 3 of us began running together. It was nice to hear their reasons for running and goals they have. They were just the distraction I needed that day to finish the event strong.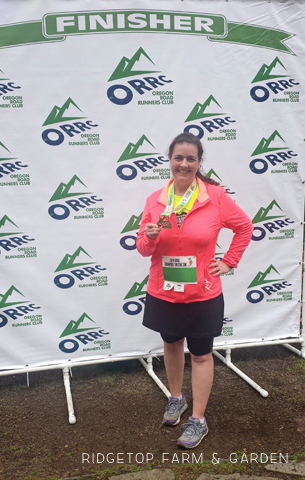 After finishing, I quickly grabbed a cup of potato soup and water. I devoured the soup quickly while scurrying as fast as I could to my car. It was a well organized event that I'd gladly do again. But, I didn't have to time to stand around and enjoy the after part of the race. I had to get on with the other events of my day.