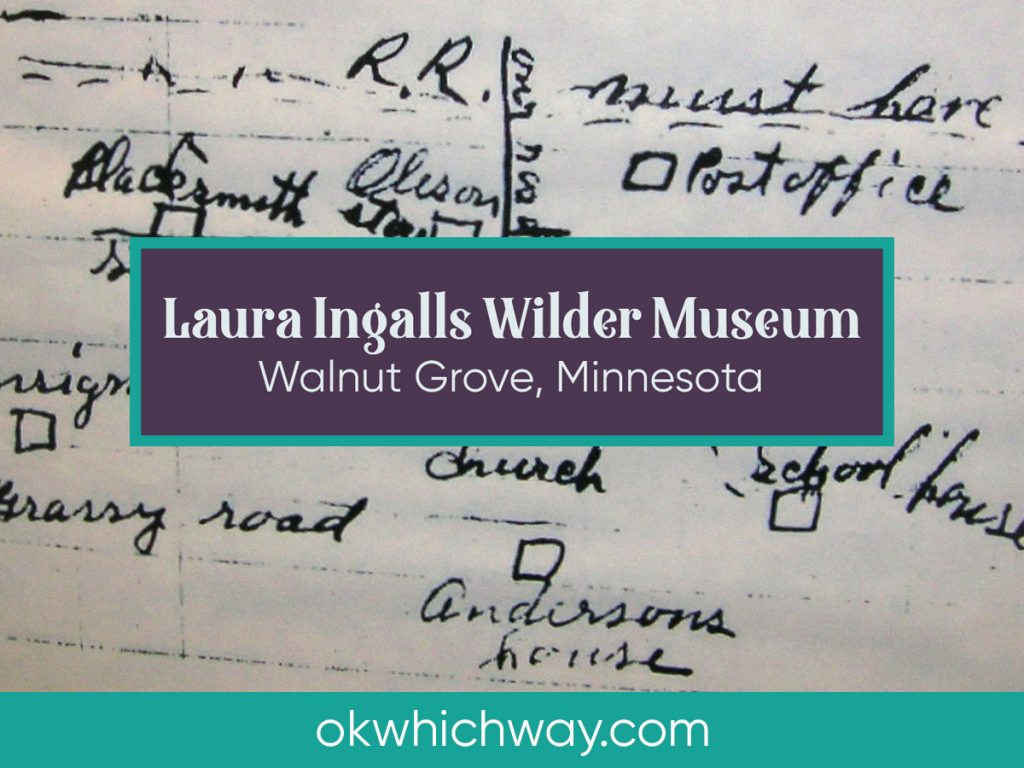 Laura Ingalls Wilder Museum in Walnut Grove
While in Walnut Grove, we toured the Laura Ingalls Wilder Museum. If I'm going to be honest, this was probably my least favorite LIW place to visit. It had very little Ingalls memorabilia. It had stuff from the tv show, but mostly it had displays on pioneers in general. I enjoy the pioneer time period very much, but I was there for the LIW goodies and this museum just didn't pull me in. I enjoyed the buildings themselves most of all.

It wouldn't be a pioneer museum without a covered wagon out front.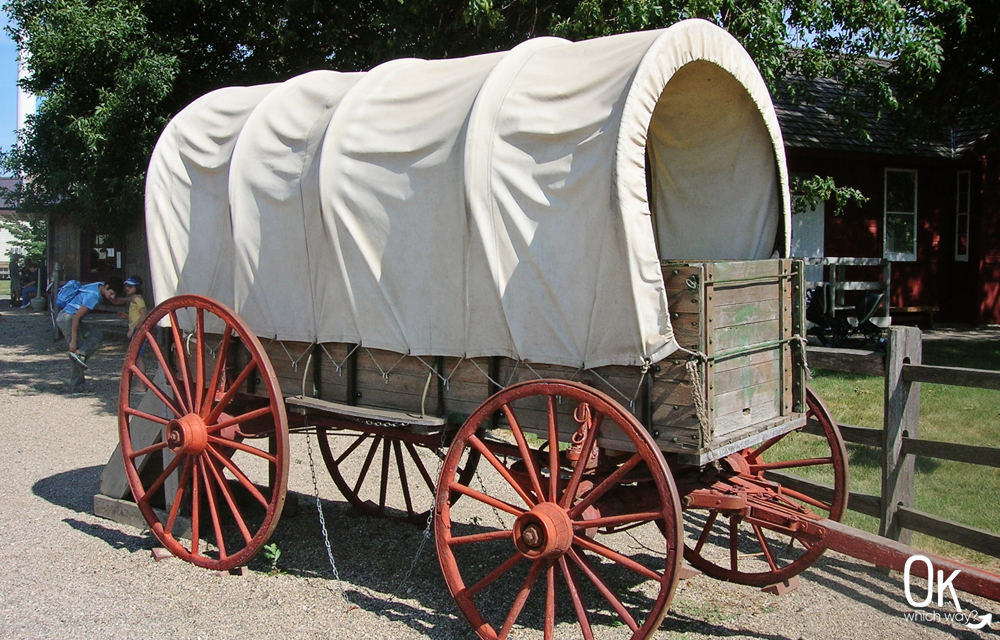 Laura Ingalls Wilder Memorabilia
LAURA'S THINGS
There was a small corner when you first walked in that had real Laura stuff. The quilt was made by Laura & her daughter, Rose. Since I like to sew, that was awesome to see. There are also a couple pieces crocheted by Laura. The sewing basket & contents belonged to Laura.
The book was also Laura's and she signed it Bessie Wilder. Almanzo called her Bessie and Rose called her Mama Bess.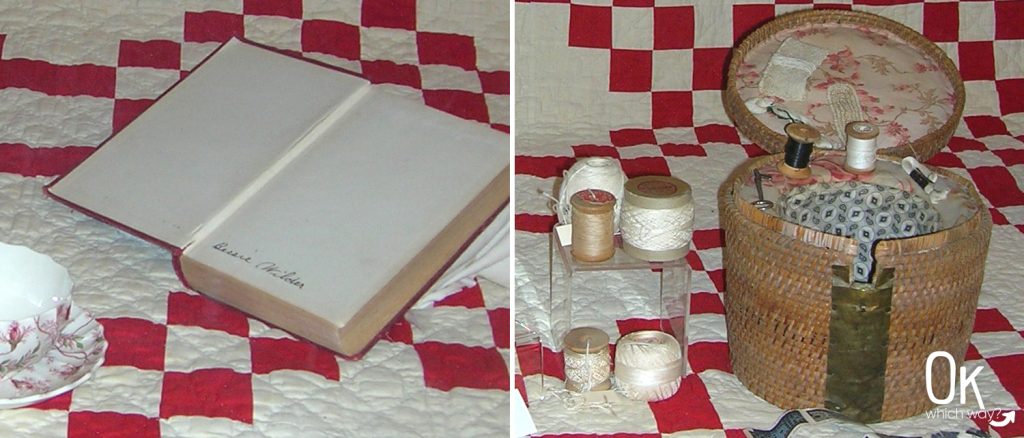 MAP & PEW
This is fun since it's in Laura's handwriting. It's a map Laura drew of Walnut Grove while writing the book, On the Banks of Plum Creek.
The red pew is from the Congregational Church in Walnut Grove that the Ingalls family attended.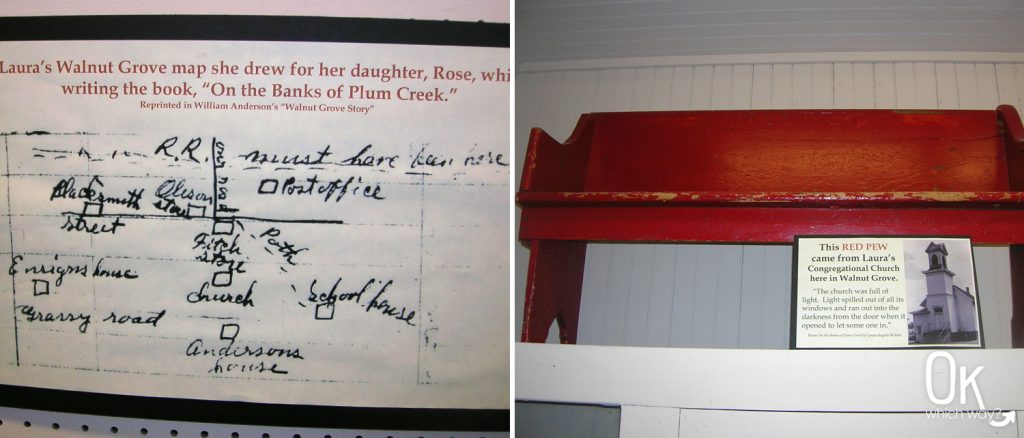 TV SHOW
A replica of the Ingalls home from the set of Little House on the Prairie.
Little House on the Prairie TV goodies, including the mantel that hung in the Ingalls home.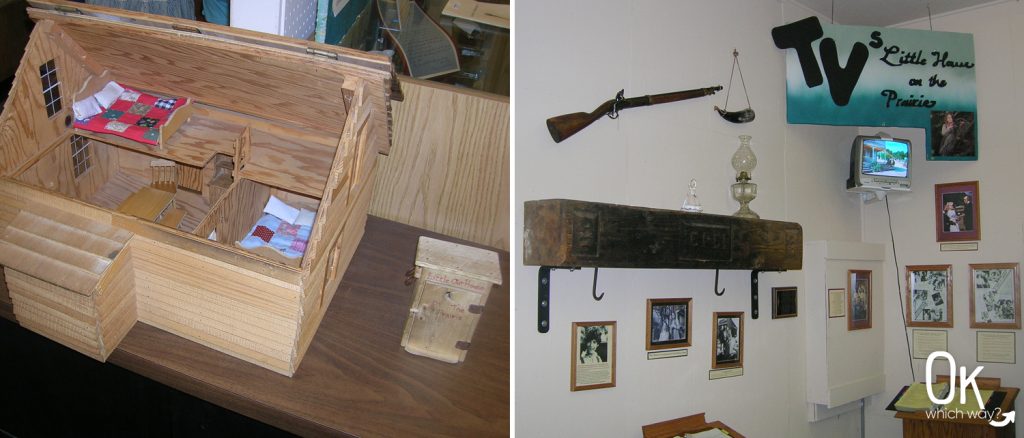 The Children's Chapel
In the early 1980's a group of high school students renovated an old garage into this chapel. Many of the furnishings inside came from various church's in Walnut Grove.
As of 2021, this chapel is no longer on display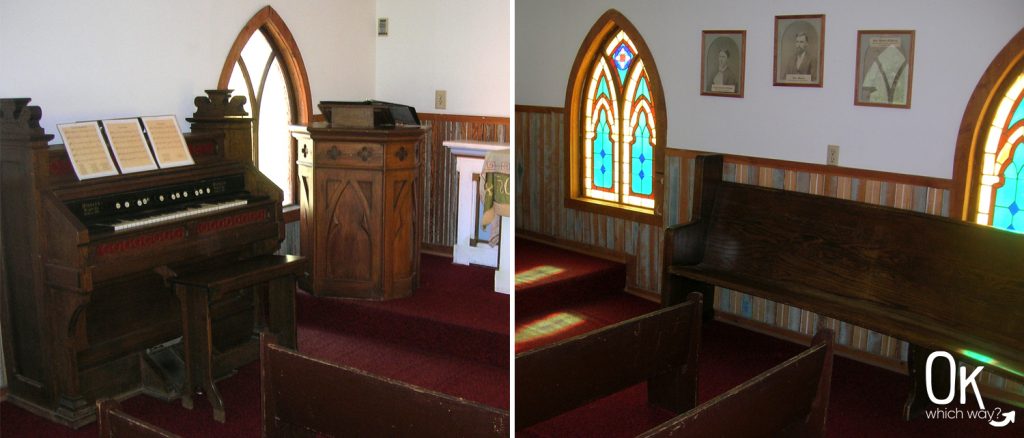 Onion-domed House
I'm not sure exactly what this building is. Even on the museum website it's only referred to as the onion-domed house. I'm guessing it was an old farmhouse.
Inside the onion-domed house was a hodge podge of things you might find in a typical pioneering family home.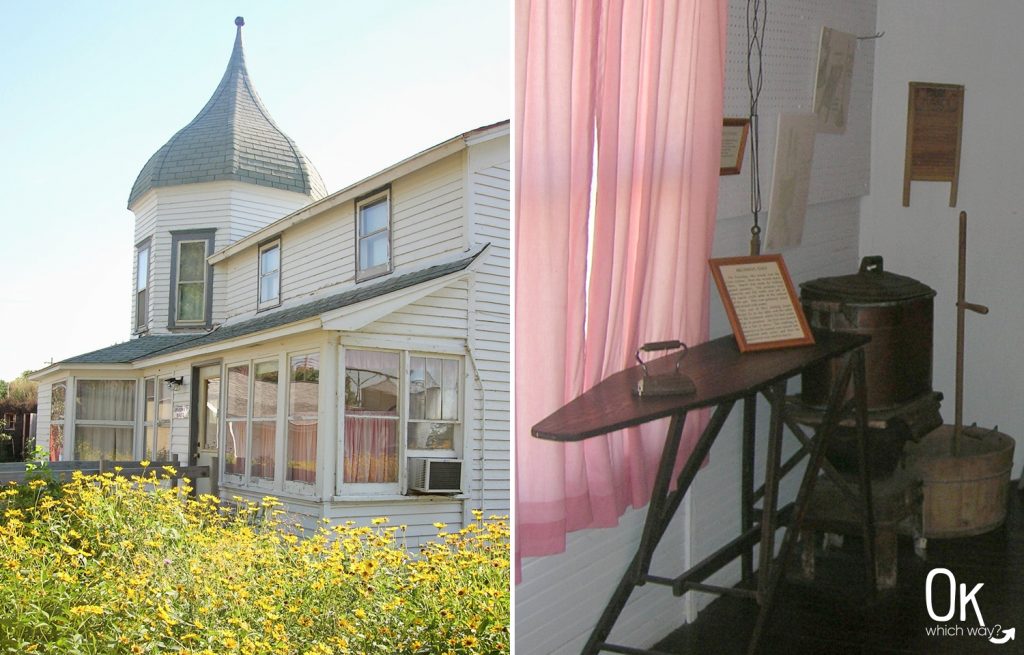 Farmhouse & Schoolhouse
An old settler's home typical of the size Pa would have built & an old schoolhouse.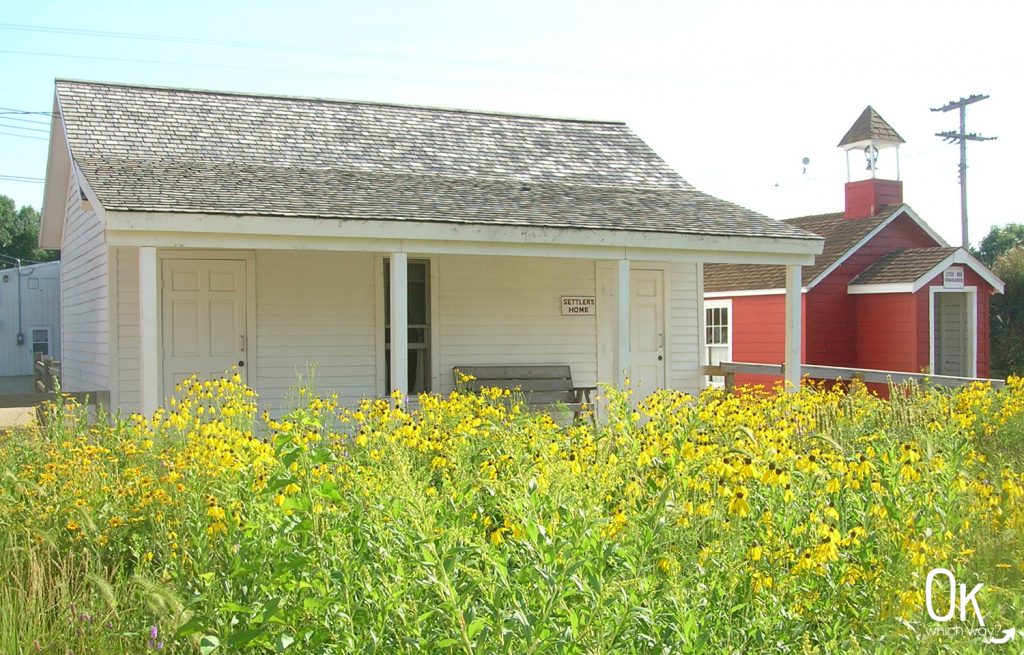 Traveling Exhibit
This building was filled mainly with items on how & why the pioneers traveled.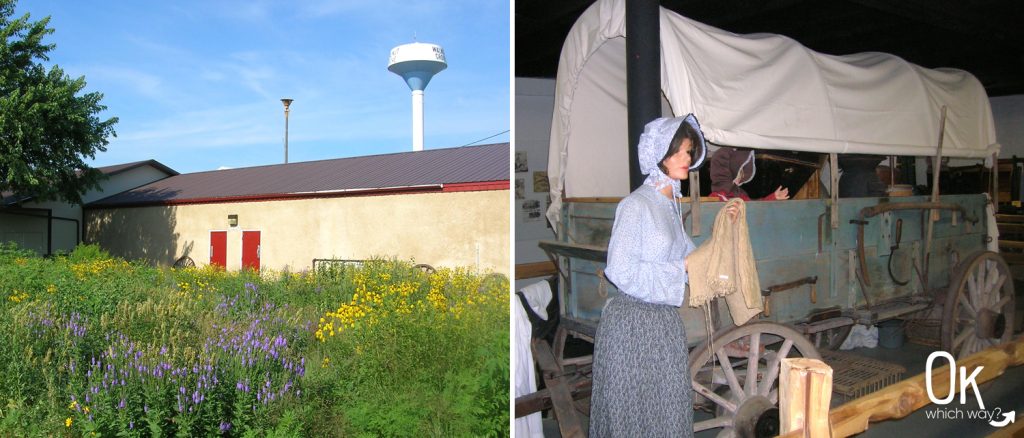 Final Thoughts
This wasn't my favorite Laura place to visit. But if I were driving by, I'd probably stop in again – especially because I know the museum continues to improve and expand.
Want to come back to this page?
Pin it ⬇