Houseboat Vacay on Lake Billy Chinook
The year John turned 40, I surprised him by renting a houseboat for a week.
John has talked about going on a houseboat ever since he was in high school and went on one with friends. It never made it onto our vacation calendar, so I made it work this year as something extra special for the big 4-0.
I chose Lake Billy Chinook mainly because it is the closest lake to us with houseboats. It would have been fun to go to Lake Shasta or Havasu, but I wanted our friends and family to celebrate with us. So, the closer the location the better.
I had never stayed on a houseboat and had no idea what to expect. I was amazed at how little information I found about houseboats. Earlier in the year we took a two week trip to Europe and I was able to find all kinds of information on pretty much any topic. I was taking my kids to an entirely different continent, trust me I looked up odd things, and always found an answer. A houseboat just a few hours from home, though, I could find almost nothing about.
My basic tip: Think of it as you would an RV. The refrigerator is similar, flushing the toilet is similar, sleeping arrangements are similar. It's a floating RV.
Lake Billy Chinook
Location: About half an hour from Madras, Oregon
Established: 1964
Elevation: 1945 feet
Average Lake Depth: 102 feet
Dam It: The lake is created by the Round Butte Dam with the Crooked, Metolius and Deschutes Rivers feeding it.
Map: Oregon State Parks has a good map of the lake. The parking area for the houseboat is not listed on the map, but for reference it is located just to the west of Three Rivers Marina.
ARRIVING
There are two options for renting houseboats at Lake Billy Chinook. You can rent them through Cove Palisades Resort & Marina or through Lake Billy Chinook Houseboats . The cheaper option is Lake Billy Chinook Houseboats, so we used them. They are located on the Metolius River arm of the lake. Cove Palisades is closer to the main road, though, and does not require driving on a windy road, along a steep cliff.
CHECK IN
Check in was easy. There was plenty of parking. Carts were available to help haul all our stuff to the boat.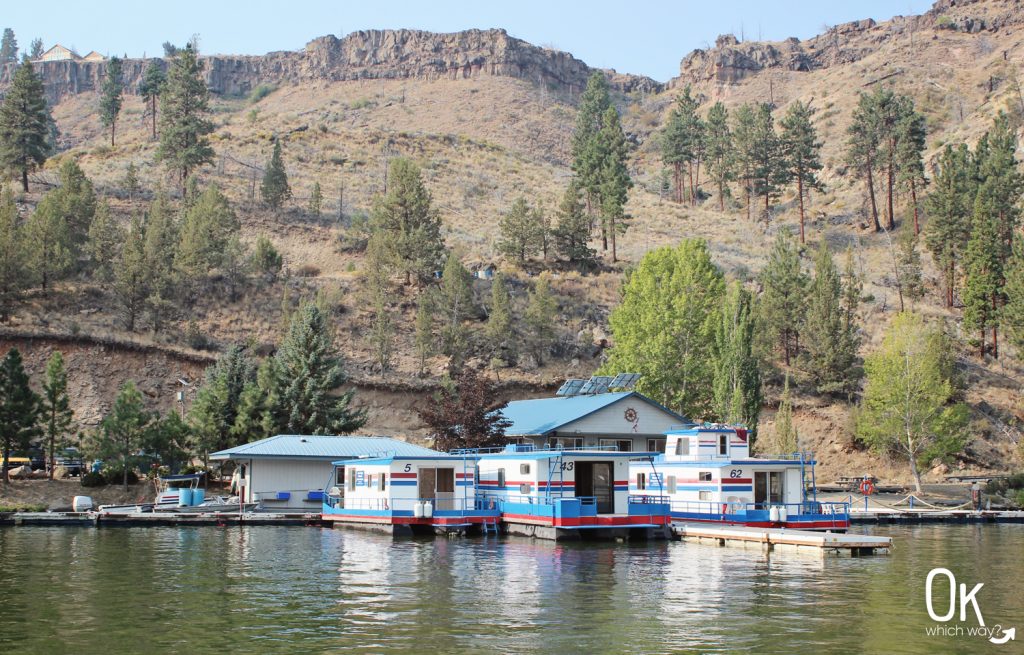 THE BOAT
So it's not the coolest looking boat. I heard this fleet of boats were old ones from a more popular lake that got new boats. They were a bit dated. However, price wise they were much cheaper to rent than the fancy boats on other lakes. Having never been on another houseboat, I can't compare whether the price difference was worth it. I'm going to assume we had just as good of time as we would have on a more expensive boat.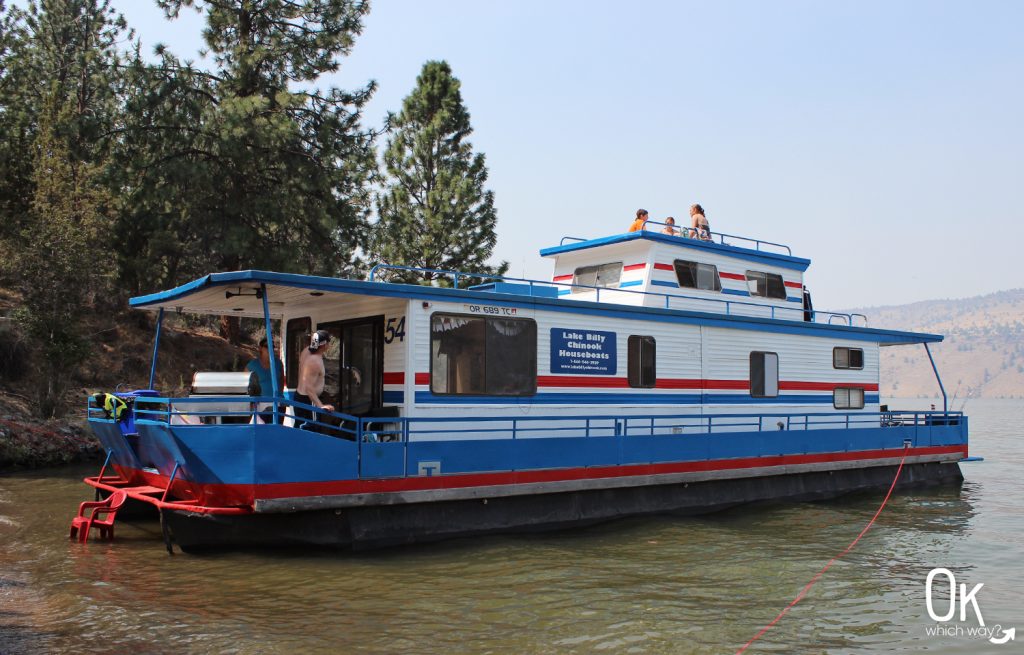 THE KITCHEN/GALLEY
I was impressed with how roomy the kitchen was. It was definitely more comfortable than the dinky kitchen area in our fifth wheel.
There were two refrigerators and two freezers. They didn't work particularly well.
There was also a fold up table. It wasn't bolted in one place, which was nice. We moved it around as needed. On a boat that holds 14, it would have been nice to have 2 of these tables. But, then I suppose one would be in the way a lot of the time.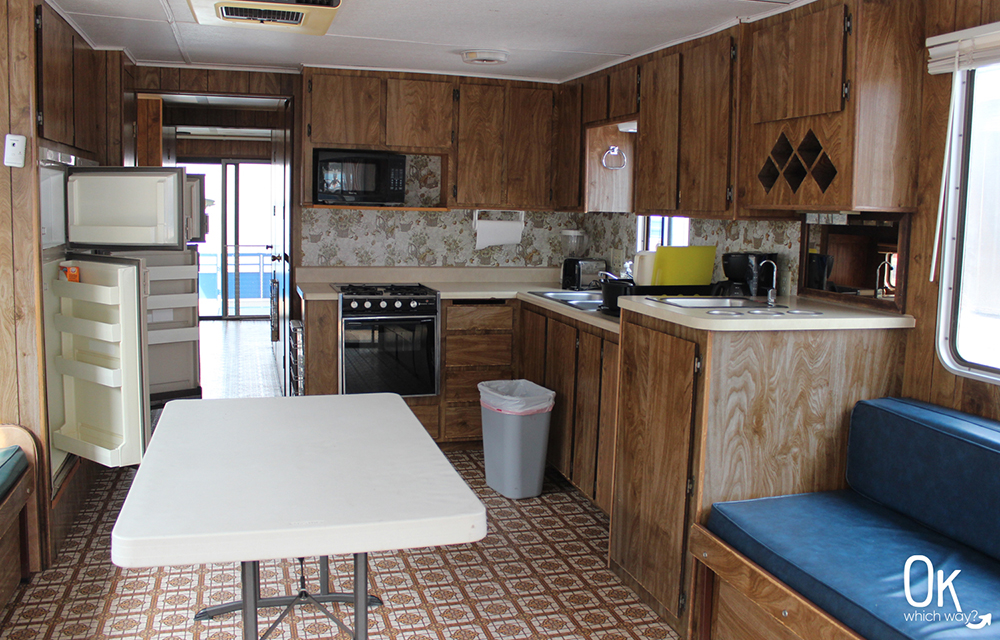 WHERE TO SLEEP?
The boat was designed to sleep 14 people. There were bunkbeds, a couple couches that configured into beds, and the penthouse was completely padded easily sleeping me, my hubby, and three kids.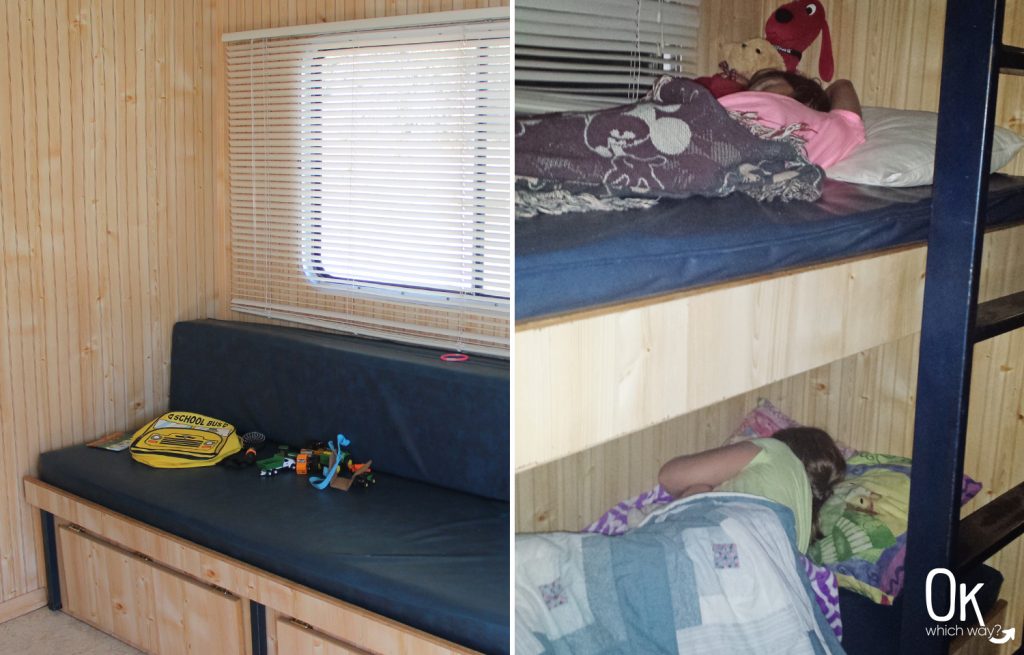 BATHROOMS
The boat had 2 bathrooms.
The bathroom near the back of the boat had a toilet & sink and was similar in size to an RV bathroom.
The main bathroom, though, was huge. It had a shower, toilet, sink, counter space and lots of storage.
GOING UP
The ladders to the top level were pretty close to vertical with small rungs, not ideal for young ones, elderly, or pregnant bellies. But, there's no reason you have to go to the top level so it wasn't a problem.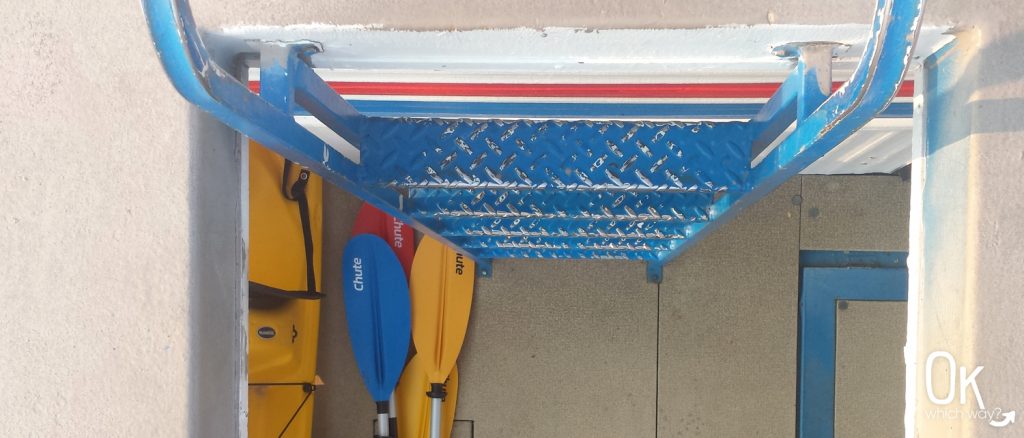 DRIVING THE BOAT
I can't remember the technical details of driving the boat, but other than it being big and turning slowly, it was fairly easy to drive.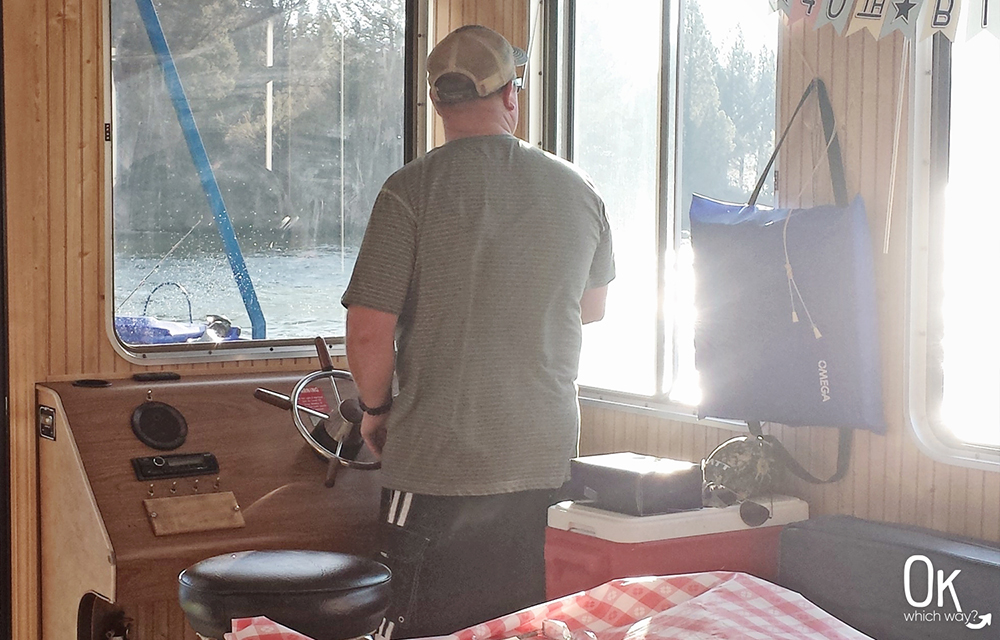 The boat didn't come with an anchor. Instead, we tied up to trees or posts. John is an excellent knot tie-er.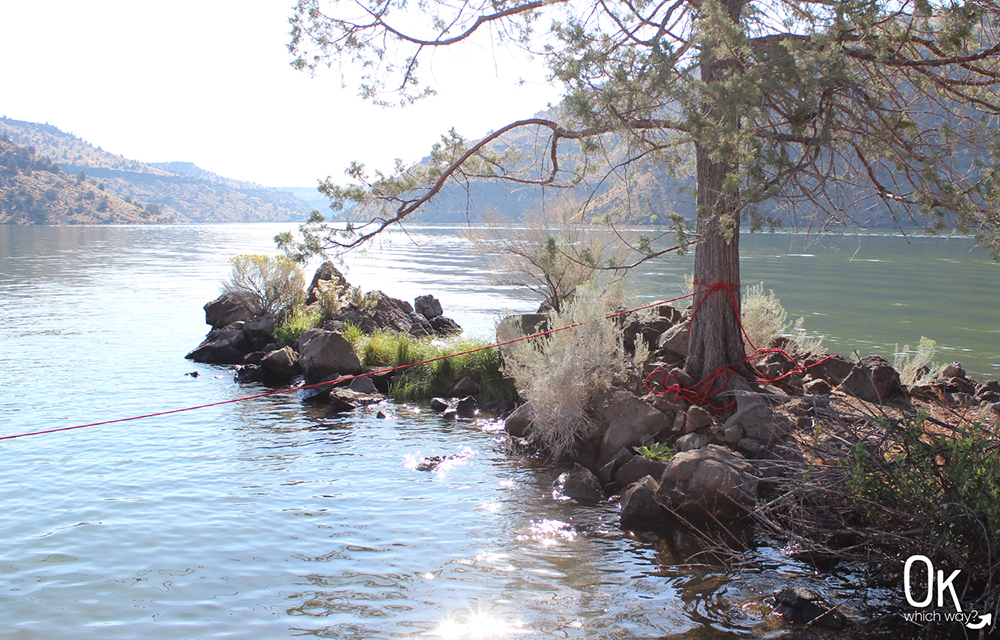 Our favorite place was a BLM site. It had a small beach perfect for the kids to play on.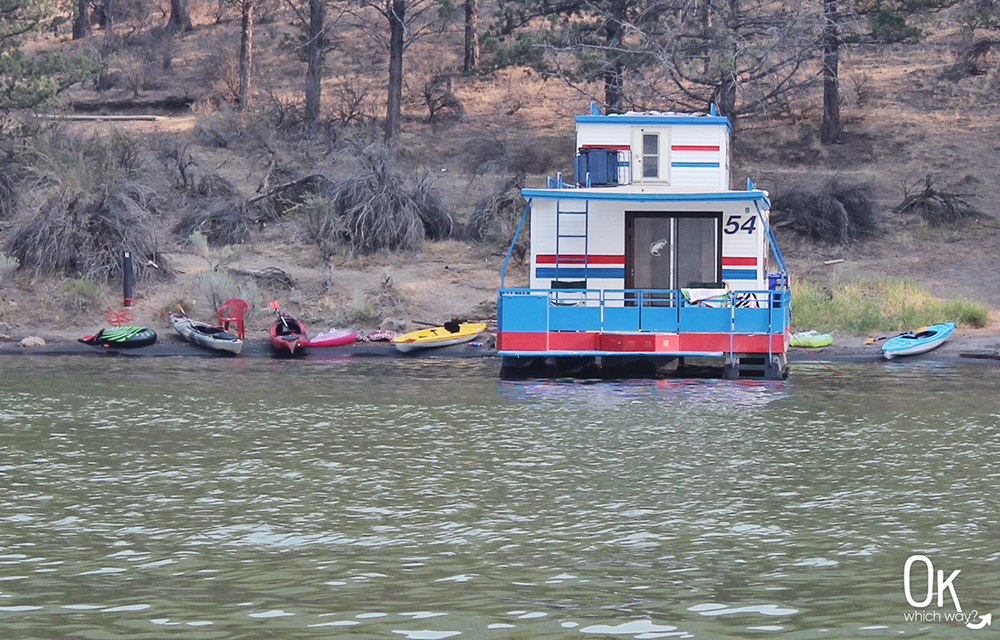 FUN & GAMES
We brought kayaks, so quite a bit of time was spent paddling in the lake.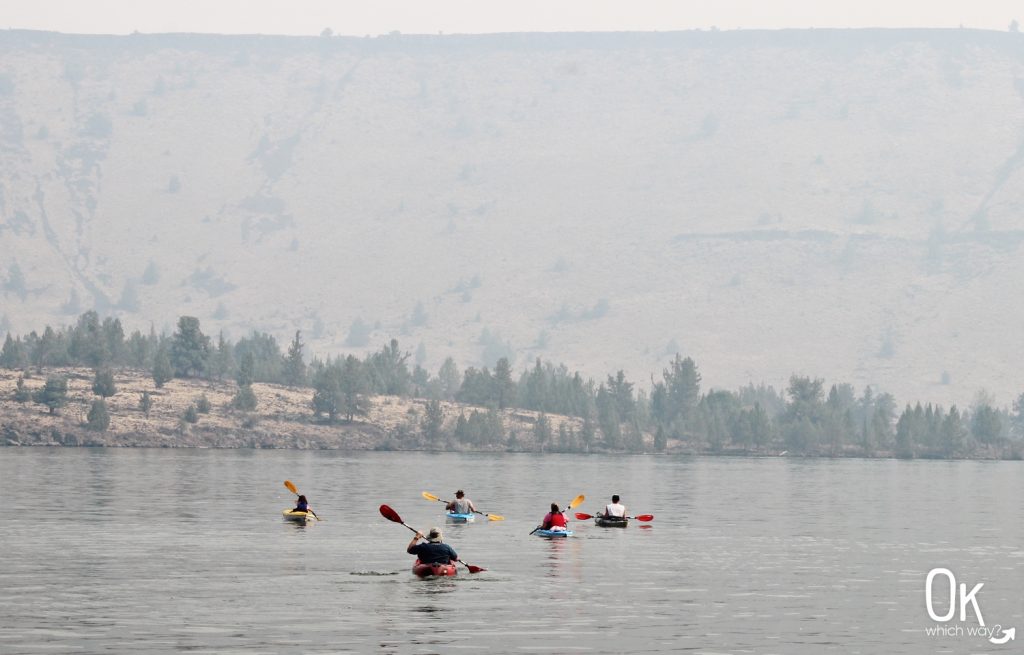 We also did lots of jumping, floating, and snorkeling off and around the boat.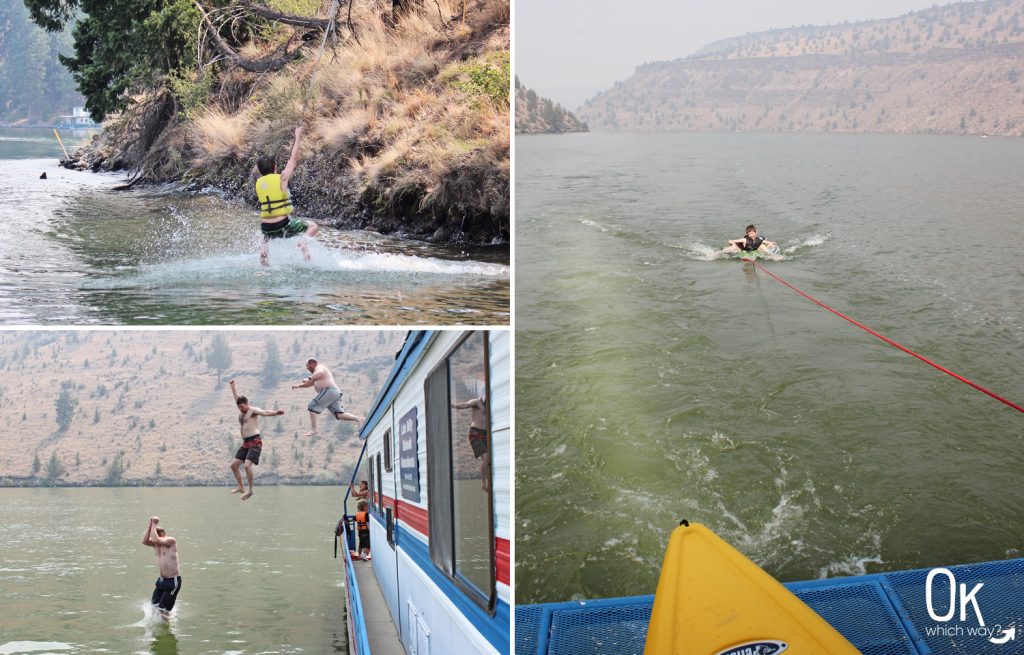 When not in the water we played Jenga and card games.
Since photo props are kinda my thing, I brought along birthday and nautical themed props for fun photo ops.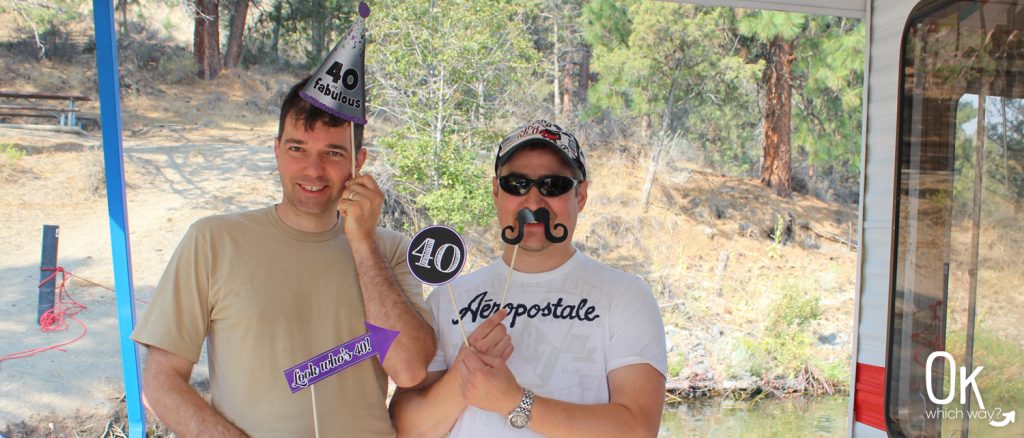 SERVICE DOCK
Mid week we stopped by the service dock to get gas and empty the holding tanks.
At the end of our trip, the gas & propane were filled and we were billed for all that we used. Our bill was around $400. That seemed a bit steep considering we didn't drive the boat much, but we did use the generator every day and the refrigerator and bbq ran off propane.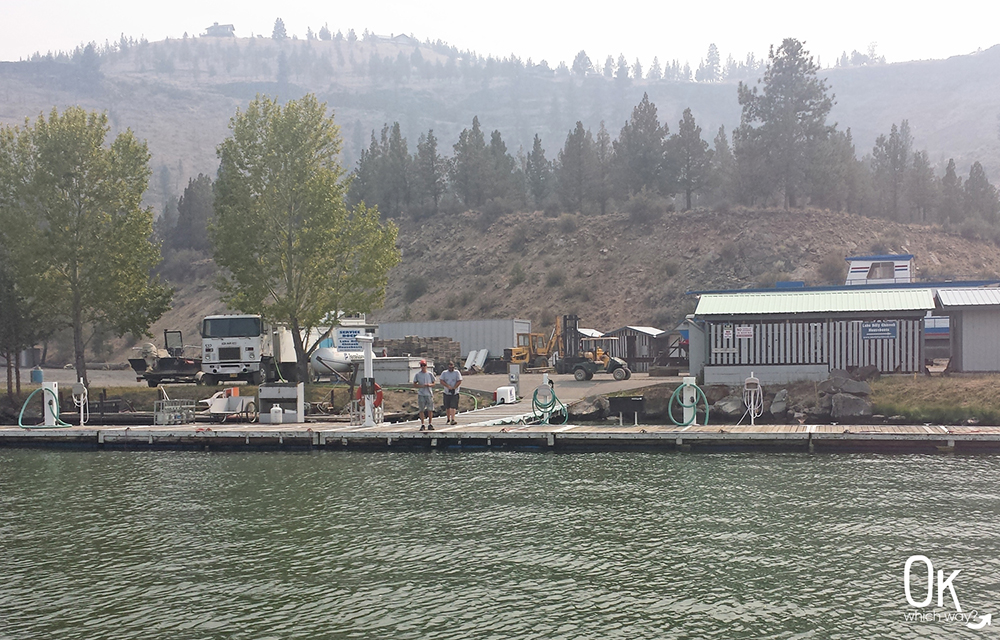 MEALS
We ate well. We devoured biscuits & gravy, teriyaki chicken, fettuccine alfredo, breakfast burritos, french dips, hot dogs, sandwiches and so much more.
A few of our favorite things:
• Shrimp Boil
• Barbequing Fresh Caught Fish – If you want to fish, be sure to get a state fishing license, as well as a tribal angling permit since some areas of the lake are part of the Confederated Tribes of the Warm Springs Reservation.
• Sailboat Jello Cups
• Flavored Syrups – We used them in Italian sodas, coffee, and cocktails. We also made Lake Water by blending lemonade and blue raspberry syrup with ice.
The boat did have a blender, but I brought my own so I used it for mixing drinks.
The boat also had cups and coffee mugs in the cupboard. I just didn't know what to expect, so I brought our own.
SMOKY AIR
Unfortunately, there were wildfires not too far from Lake Billy Chinook creating hazy air the majority of our trip.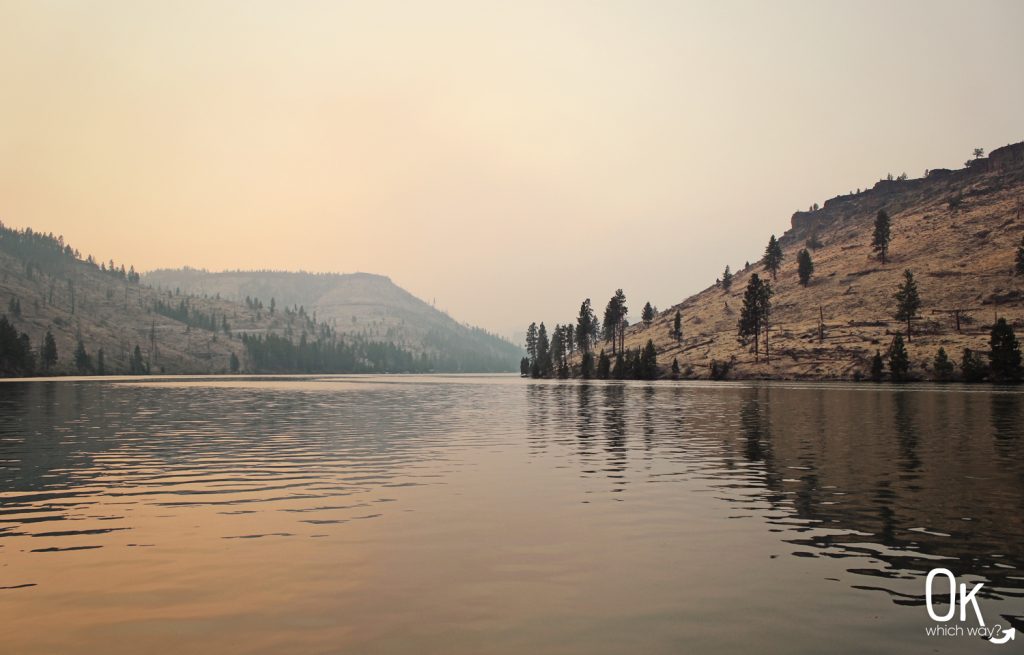 WILDLIFE
The wildlife sightings did not disappoint. We saw many deer, ospreys & eagles. We also spotted wild horses on the Warm Springs Reservation.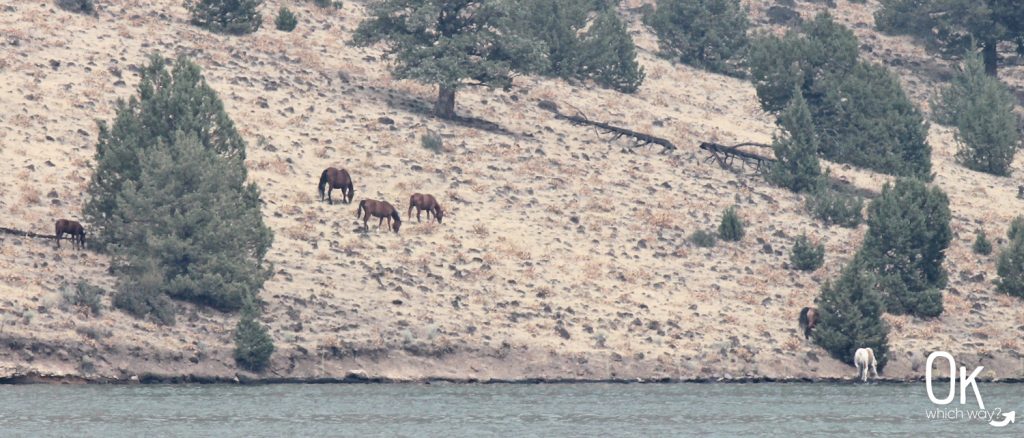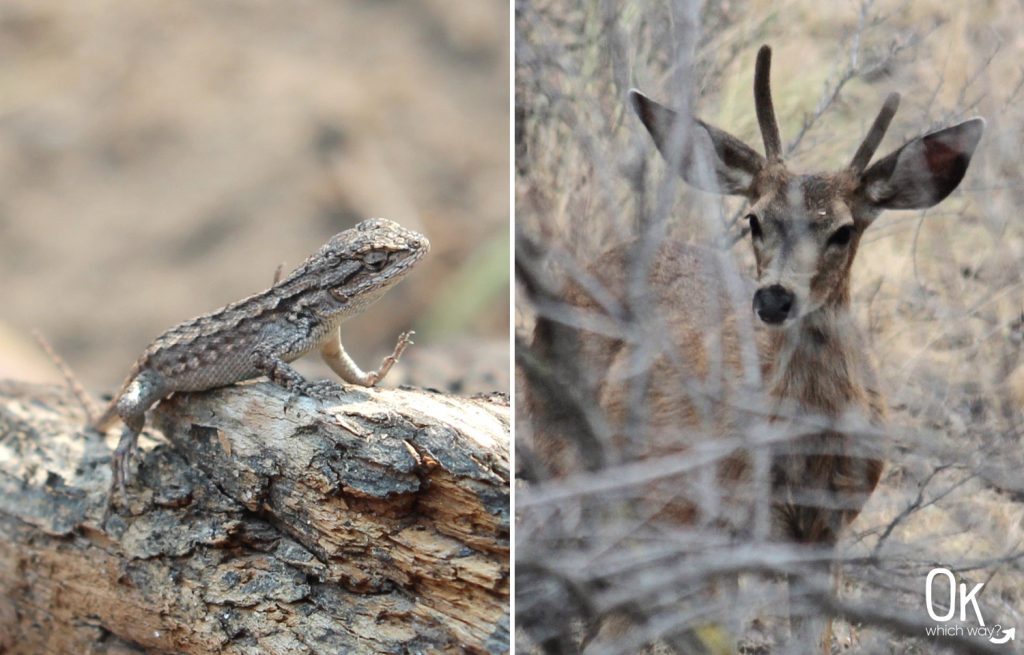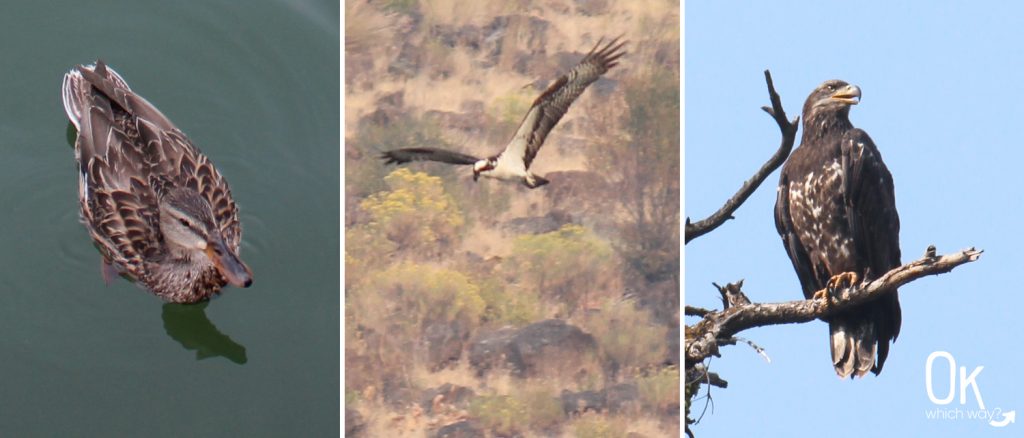 WOULD I DO IT AGAIN?
Definitely! It was a blast.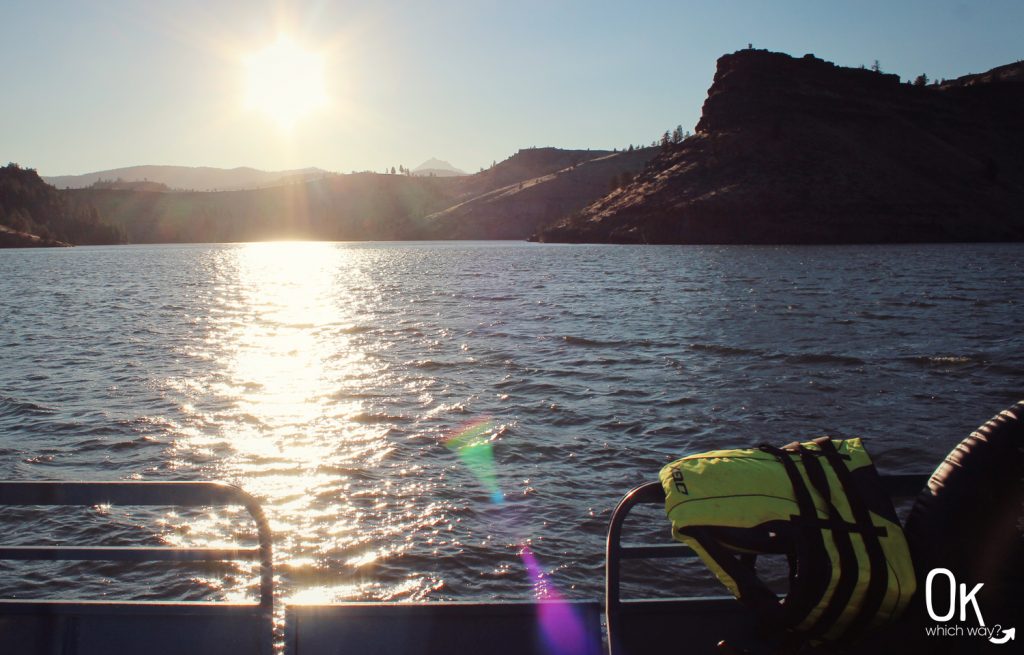 I'm not sure a whole week is necessary. But, we certainly kept busy the whole time. A weekend trip seems like it wouldn't be long enough.
Since I couldn't find much information prior to going, I wasn't sure how things would work out. It was kind of difficult to get in contact with the company. I sent them an email, and got no response back. They didn't always answer the phone, even during typical business hours. However, I can't say enough great things about all the employees once we were there. Everyone was super friendly and very helpful. We came back to the dock a few times throughout the week dropping off and picking up friends. Every single time an employee came and asked us how things were going. We needed more toilet paper. No questions asked, he quickly ran off and brought us more. A glass pan lid had cracked, he came back with another pan and lid. Questions about fishing, they answered. A door was sticky, within minutes it was fixed.
Also, all the stuff listed as items on board, they really had. Plenty of dishes and serving bowls. The bbq worked well.
It was a great week celebrating, spending time with friends, and playing in/on the water.
Geology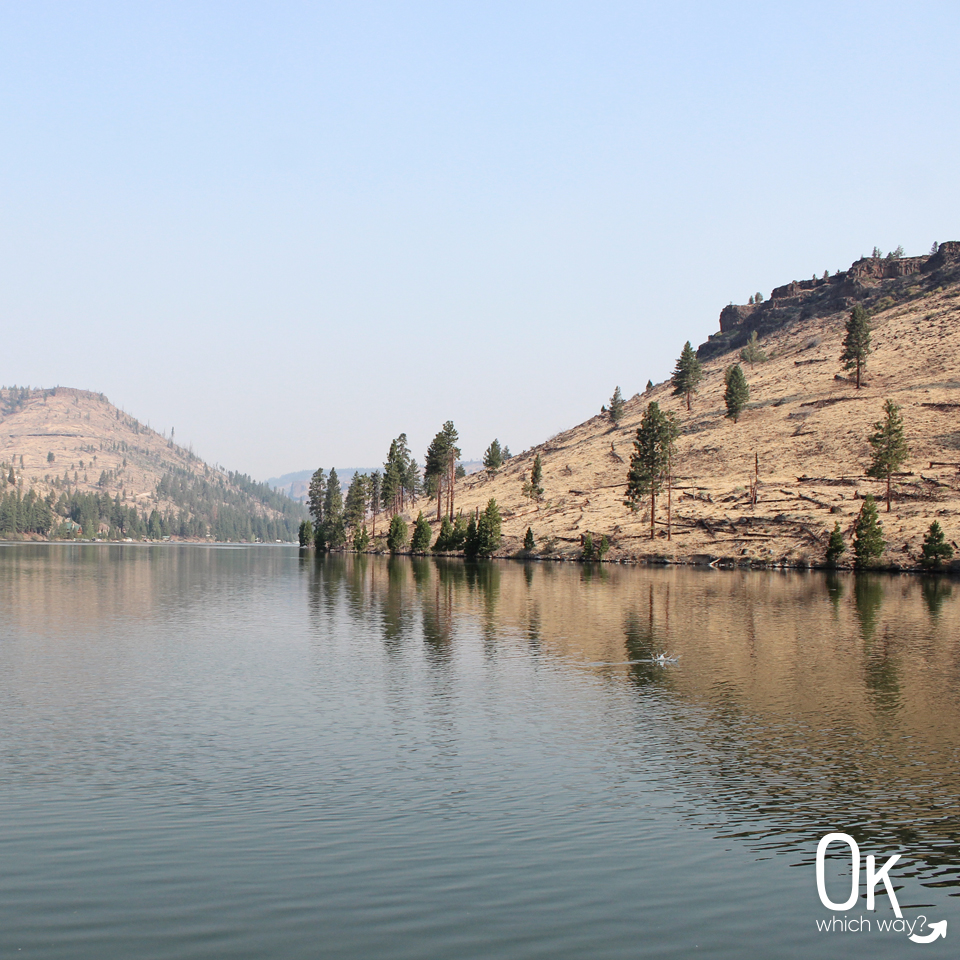 Lake Billy Chinook is located within the Cascade Range. Being part of the Ring of Fire means volcanoes had a big part in forming the spectacular canyon walls that surround the lake. The walls were formed by layers of volcanic ash and lava, as well as sediment from the three rivers flooding and eroding the canyon. Standing proudly is younger basalt lava that has hardened on top of the already formed walls creating amazing rock formations.
Thinking About a Houseboat Vacay?
Pin This to Help Plan Your Trip ⬇