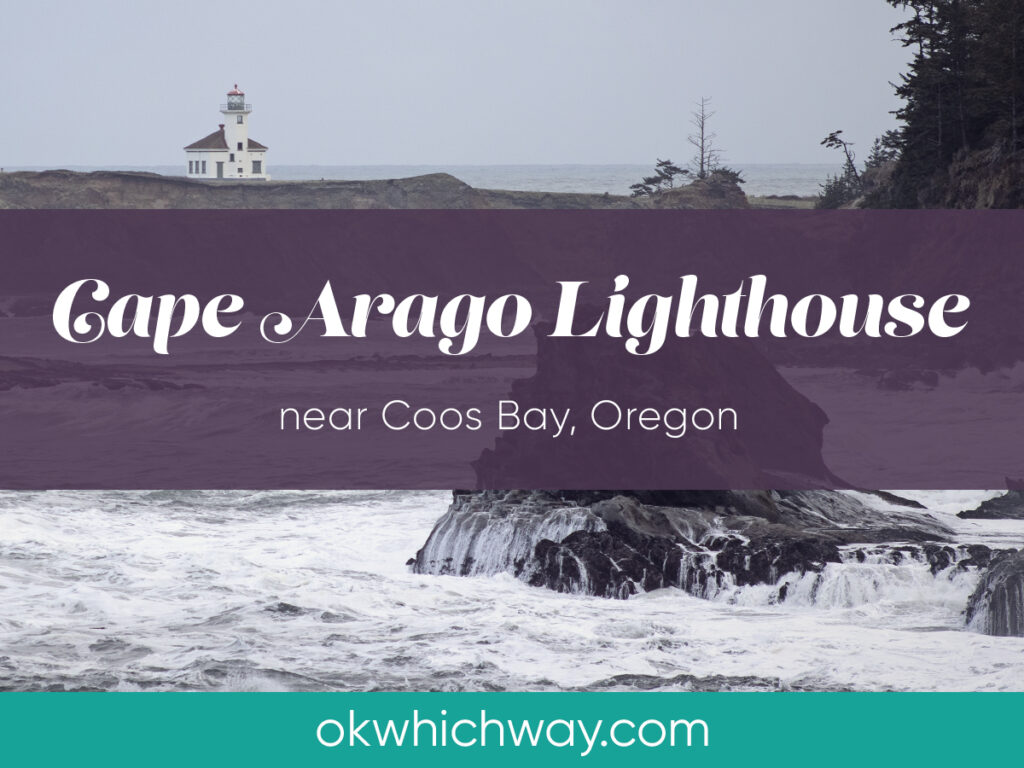 Cape Arago Lighthouse
Located on Chiefs Island, 12 miles southwest of Coos Bay, is Cape Arago Lighthouse – Oregon's most recently built lighthouse. This light station was built in 1934 and is listed on the National Register of Historic Places. It is not open to the public and can only be viewed from shore.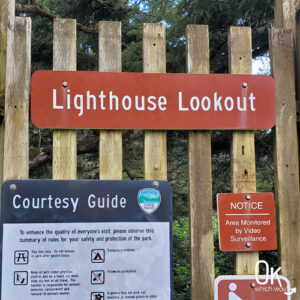 Ok Which Way is a participant in the Amazon Services LLC Associates Program. Our posts may contain advertisements or affiliate links, which means we will make a small commission if you buy any products that have been linked to on this blog.
Know Before You Go
Location: About 12 miles west of Coos Bay, Oregon
Viewpoints: The lighthouse can be seen from Lighthouse Lookout along Cape Arago Highway, Yoakam Point, Lighthouse Beach, and Bastendorff Beach
Lighthouse Tours: none
Lighthouse History
In the 1860's, as Coos Bay was becoming a busy harbor, it was decided the area needed a lighthouse to guide ships in the dangerous harbor. By 1866 it was built. However, it could not withstand the exposed elements and a new, wooden structure began operating in 1909. This structure, too, didn't last long and was replaced in 1934 with the current lighthouse built from concrete.
After 140 years of service, Cape Arago Lighthouse was decommissioned in January of 2006.
In 2013, the site was transferred to the Confederated Tribes of the Coos, Lower Umpqua and Siuslaw Indians.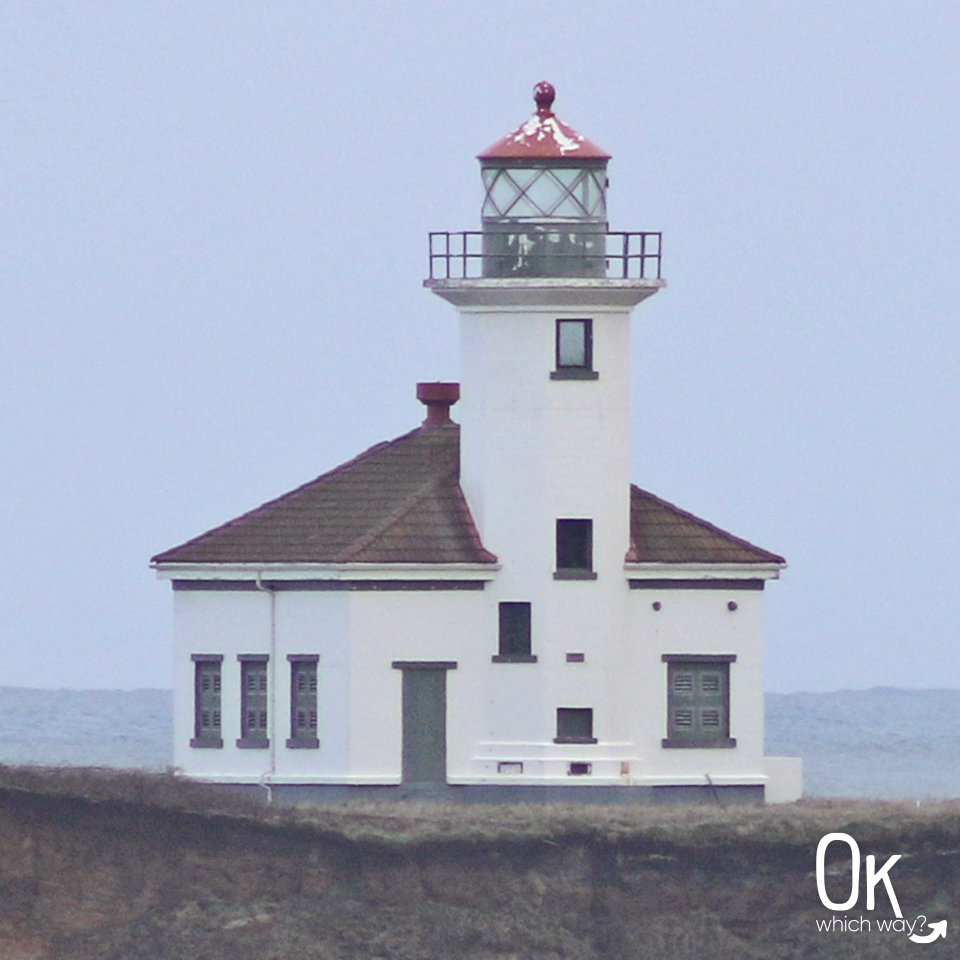 Viewing the Lighthouse
Chiefs Island is separated from the mainland by a small channel, so viewing the lighthouse is done from a distance. Right off Cape Arago Highway, along the borders of Sunset Bay State Park and Shore Acres State Park, is a small pull out known as Lighthouse Lookout. From here you can walk the trail to view the lighthouse. It is also visible from Yoakam Point, Lighthouse Beach, and Bastendorff Beach.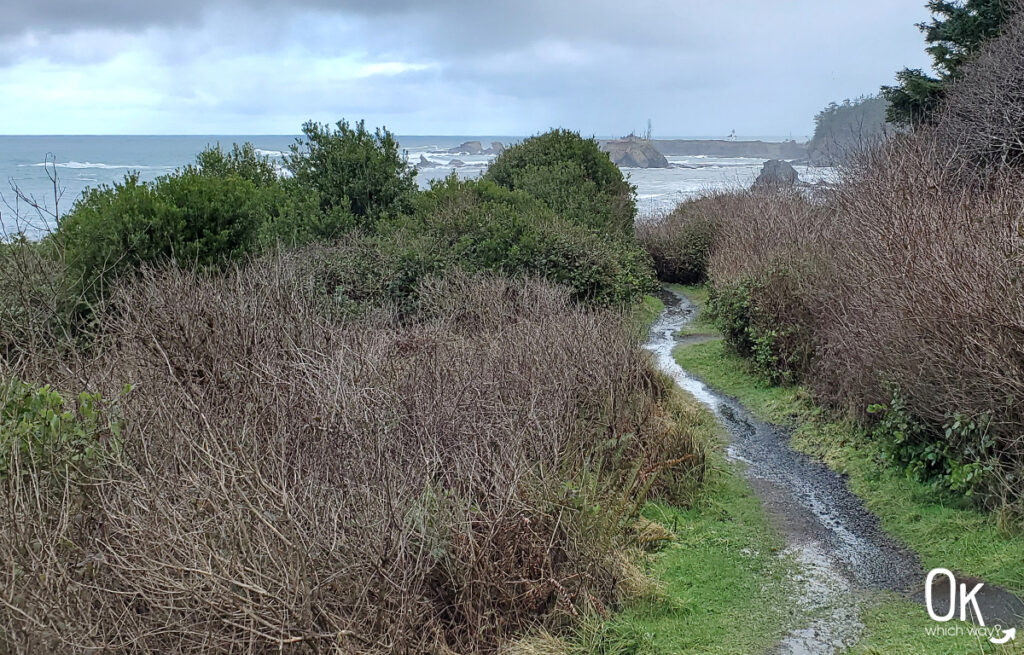 Want to see Cape Arago Lighthouse?
Pin This ⬇